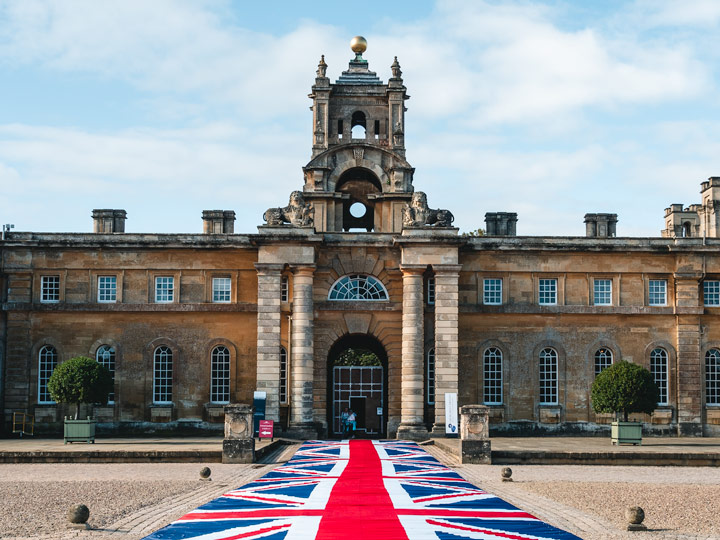 Are you wondering how to move to the UK but don't know where to start? Relocating to the UK is a life-long dream for many people. However, it's also one of the hardest countries to move to without citizenship.
Fortunately, you've begun your journey in the right place!
From securing a visa to relocating your pets, there are a lot of logistics involved in moving to the UK. Starting your research early will help you avoid disappointment.
Even if you're coming to the UK on a work transfer–like my husband and I when we moved to London from the US–your employer probably won't offer much support beyond visa paperwork. It was up to us to figure out things like banking and taxes.
Whether you're seriously thinking of moving to England or just considering your options, this guide covers all the frequently asked questions I've received from readers.
Disclaimer: This post is for informational purposes only and not intended as legal advice. Always consult with a legal professional regarding your personal circumstances. This post contains affiliate links. For more information, click here.
In this post:
How to move to the UK legally
Tips for moving to the UK
Life after moving to the UK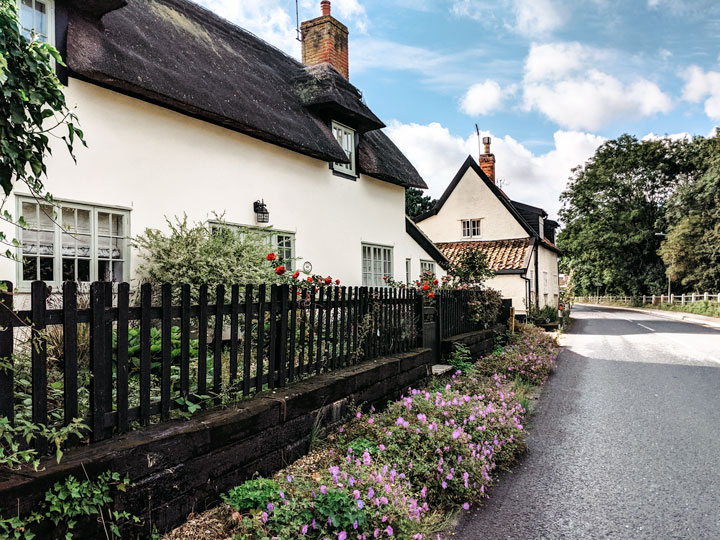 How to move to the UK legally
Do I need a visa to move to the UK?
Short answer: yes, you need a visa to move to the UK unless you're a UK citizen, you're eligible for British citizenship, or you're a refugee/asylum seeker.
As of 2021, the UK is no longer a member of the European Union (EU). Freedom of movement with the EU ended with Brexit, and EU citizens must now apply for visas like other third country nationals.
There is a new points-based system that provides a pathway for non-citizens to study, work, and live in the UK. I'll go over the various pathways in this post, but it's important to review the official government website for additional details and updates.
If you're an EU, EEA, or Swiss citizen with established residency in the UK, be sure to apply for the EU Settlement Scheme by the deadline of June 30, 2021.
Children born to British parents outside the UK can apply for citizenship or a British passport. Having a British passport allows you to live and work in the UK without restrictions.
Can I work remotely from the UK (ex. as digital nomad)?
The UK does not have a visa pathway for digital nomads or remote workers. It is illegal to do work in the UK on a tourist visa.
Can I move to the UK as a retiree?
Unfortunately, the UK no longer has a visa pathway for retirees. There used to be a "Retired persons of independent means" visa, but that route closed in 2008.
Will I get UK residency if I marry a British person?
Marrying a Brit or a permanent UK resident is one of the most common ways to move to the UK without a job. Depending on your circumstances, you'll apply for a Family visa as either a fiancé or a partner.
A fiancé visa is for individuals who want to get married in the UK and continue living there. You need to prove that:
You are a fiancé or proposed civil partner
You will marry/enter into a civil partnership in the UK within 6 months of arriving
Your future spouse can support you and any dependents financially
You are proficient in the English language
You'll also need to pay a visa fee of £1,000-1,700. Note that you cannot work when you're on a fiancé visa (this is why your partner has to prove they can support you).
Once you're married, you can apply for a spouse visa from within the UK. This visa lasts for 2.5 years and allows you to work in the UK. After the 30 months, you can renew it, and after five years, you can apply for Indefinite Leave to Remain (ILR).
If you've been living with your partner for two years or are already married/in a civil partnership, you can apply as a spouse or long-term partner. You need to prove that:
You're in a civil partnership or marriage that's recognised in the UK
If unmarried, that you've been living together for at least 2 years
Your partner can support you and any dependents financially
You are proficient in the English language
You'll also need to pay a visa fee of around £2,100. As noted above, the Family partner visa lasts for 2.5 years and allows you to work. You'll need to renew it once before applying for ILR after 5 years of residing in the UK.
Can I move to the UK to attend university?
International students who want to study in the UK can apply for a Tier 4 General student visa. Here are the requirements:
You're at least 16 years old
You've been offered a place on a course of study
You are proficient in the English language
You have enough money to support yourself and pay for your education program
There are some other requirements, such as the difficulty level of the program. You'll need to gather information from the university to determine if the course qualifies you for a visa (most full time programs do).
Note that not all Tier 4 visas allow you to work, and there's a cap of 20 hours per week for most full time programs.
Depending on where you live, you may be able to take out student loans from your home country to pay for your international tuition. For example, Americans can use federal student aid to fund certain international degree programs.
With the recent announcement that Tier 4 graduates can stay in the UK for two years while they look for work, it's a great opportunity for anyone looking to move abroad!
How can I move to the UK for work?
There are two paths to moving to the UK for work: getting hired by a UK company, or via an intra-company transfer.
The easiest way to move to the UK for work is by transferring to the UK branch of your current company. This is how my husband and I moved out of America.
There are several requirements to be eligible for a Tier 2 Intra-Company Transfer visa, including:
Your job must be "highly skilled"
There is a minimum salary requirement of £41,500
Tier 2 ICT visa holders do not have a path to permanent residency. However, beginning in 2021, Tier 2 (ICT) migrants can renew their visa from within the UK (no more "cooling off period"), or apply to switch to the Skilled Workers visa from within the UK, which has a path to ILR!
If transferring with your employer is not an option, you'll need to find a UK employer to hire and sponsor you. While this isn't impossible, it can be quite difficult depending on your career and skills.
Formerly known as the Tier 2 General visa, the new employer-sponsored route is called the Skilled Worker visa. As noted above, the Skilled Worker visa route uses a points-based system. Applicants will earn points based on the following:
Offer of a job by an approved sponsor
Job at an appropriate skill level
English language skills
Salary
Education qualification
Job is in a shortage occupation
New entrants to the labour market (i.e. recent grads)
Note that not all companies can hire immigrants–they must be a registered sponsor.
RELATED: Ultimate Moving to London Checklist
Can I move to the UK without a job?
In addition to marrying a British citizen, here are a few other ways to move to the UK without a job:
UK Ancestry Visa – If you're a Commonwealth citizen aged 17+ with a UK-born grandparent, you can work in the UK for five years (and then apply for ILR)
Tier 5 Youth Mobility Scheme – Allows people aged 18-30 from Australia, Canada, Hong Kong, Japan, Monaco, New Zealand, South Korea and Taiwan to work in the UK for 2 years
Investors Visa – Investing £2 million in the UK gives you a 40 month visa that's renewable until you apply for ILR
Innovator and Start-up Visas – Allows aspiring business owners with an endorsed plan to launch their business in the UK (and eventually switch to an Entrepreneur visa to stay in the UK)
New Global Talent Scheme – Beginning in 2021, EU, EEA and Swiss citizens who are highly skilled scientists or researchers can come to the UK without a job offer
Use this checklist to see what pathways you're qualified for based on your citizenship.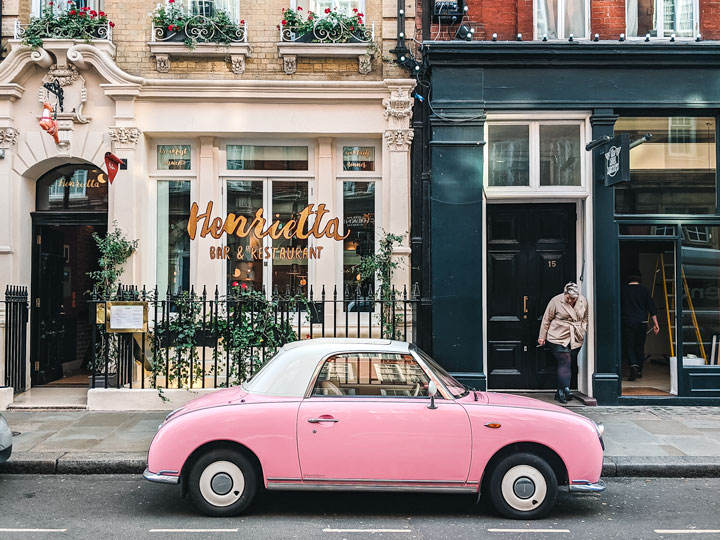 Tips for Moving to the UK
What is the cost of living in the UK?
The average cost of living in the UK is around £26,000 per year. As you might imagine, this number varies quite a bit depending on where you live.
In general, North East England and Wales have the lowest cost of living, while South East England and the Greater London area are the most expensive. Most of the variation has to do with housing costs–living within easy commuting distance to London comes with a hefty price tag.
While it may be cheaper to live up north, the difference in pay may not be worth the trade-off. The UK's median annual salary for full time workers is about £30,000. But the average full time worker in London earns 25% more per week than a worker in the North East region.
When you're weighing the pros and cons of living in England (or elsewhere in the UK), remember to factor in your earning potential and expenses.
Check out this detailed breakdown of our monthly living expenses in London for more information.
How can I bring my pets to the UK?
The UK has a strict set of procedures for bringing pets into the country. It's called the PETS scheme, and it outlines everything you need to do to avoid quarantining your pet upon arrival.
If you're researching how to move to the UK with pets, your first step should be reading everything on this website.
Depending on what country you're coming from, it can take months to complete the certification process. And a single mistake on paperwork (including using the wrong color ink!) can lead to denied entry or quarantine.
While it's possible to DIY most of the pet import process, I strongly recommend working with a pet relocation agency.
We used PetRelocation.com to bring our German Shepherd from the US to London, and they helped with everything from reviewing the vet's paperwork to booking his flight. They even arranged for our dog's transport to and from the airports.
Here are some other important things to know about moving to the UK with pets:
Dogs and cats must fly in the cargo hold unless they are a registered Emotional Support Animal
Many airlines will refuse to fly snub-nosed breeds in the cargo hold due to their breathing difficulties
In the past, people avoided flying pets in the cargo hold by flying into France and driving into the UK. However, this is no longer possible now that the UK is not a member of the EU.
For Americans who can't or don't want to fly their pets, the Queen Mary 2 cruise ship is a popular alternative
There's a serious shortage of pet-friendly landlords in the UK. Working with a local relocation service like Pets Lets will make it much easier to find a great property.
How can I rent property in the UK?
Renting property in the UK is a fairly straightforward process. Here's what you need to know:
Most properties are let by estate agencies. In competitive areas, you should connect directly with estate agents to get notified of new properties in your desired neighborhood (before they're even listed online).
Most leases (called tenancy agreements in the UK) last for a year and become rolling month-to-month agreements after 12 months
Security deposits are capped at 5 weeks' rent
You may be asked for a guarantor depending on your income-to-rent ratio (usually if your annual salary is less than 30x monthly rent). You can usually get around this by paying 4-6 months of rent upfront.
It's fairly common to have a 6-month break clause in your agreement. This will give you an "out" if you end up with noisy neighbors or other issues with the property.
In most cases, tenants are responsible for paying council tax on the property. The amount depends on your location and property value (ours is around £1,400/year), so be sure to factor in the cost on top of monthly rent
Check out my in-depth post about finding flats in the UK for more information. While it's geared towards London, the information is applicable to the entire country.
Note that if you're renting in England, you'll need to pass the Right to Rent check. Your landlord will need to see documents proving you can legally live in the UK, such as your visa, passport, or pre-settled/settled status for EU citizens (starting 2021).
This means you cannot sign a tenancy agreement in England before your visa is approved. However, you can pay the deposit and sign an initial agreement to remove the property from the market.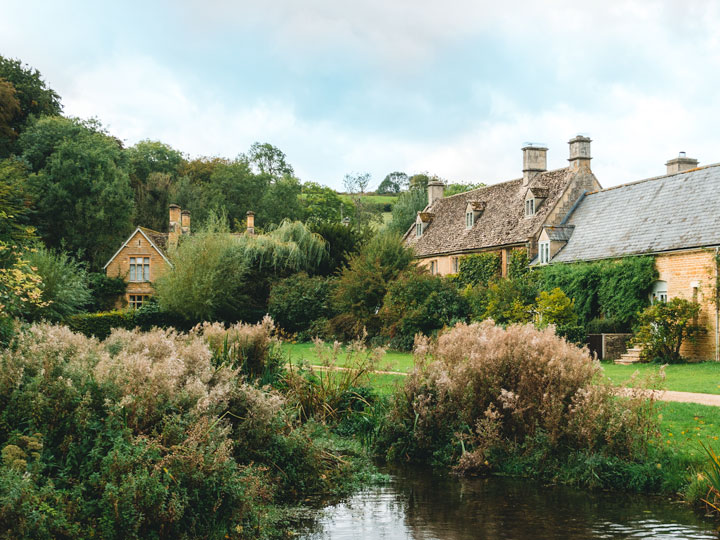 Can I buy property in the UK if I'm not a permanent resident?
You can buy property in the UK without being a permanent resident. However, you may struggle to get a mortgage if you have limited time left on your visa.
RELATED: British vs American Houses: 19 Surprising Differences
What's the best way to ship my stuff when moving to the UK?
If you're wondering how to move to the UK with all your stuff, I have bad news: you're going to pay a fortune in shipping costs.
The UK is an island nation, which makes international shipping costly and time-consuming. Even if your belongings are coming from Europe via the Chunnel, you're looking at hundreds of pounds and weeks of customs review.
Most of us have two options: ship by air or sea. Shipping by air only takes a few weeks, but it's incredibly expensive (like £6000+ for a one bedroom apartment). Shipping by sea is about 4-5 times cheaper, but it can take 3-6 months to get your belongings.
In terms of companies, I've heard great things about UPakWeShip, though it's only available in the US, Canada, and EU. If you're moving to the UK for work, your employer may have a specific relocation company to use.
Frankly, my advice is to skip shipping things and bring your stuff as checked luggage. It's easier, cheaper, and gives you access to your stuff immediately (rather weeks or months after arriving in the UK).
I even wrote a step-by-step guide to downsizing and decluttering before moving abroad!
If you do decide to ship belongings to the UK, you'll need to fill out a Transfer of Residency (ToR) form. Essentially, the ToR provides import tax relief. Without a ToR form, you'll have to pay tax on anything shipped to the UK, including pets.
It takes several weeks to have your ToR form approved by HMRC, so it's best to apply for relief as soon as your visa is approved. The form is submitted online.
As part of the application, you'll need to compile a loosely itemized list of everything you're shipping, including an estimated value. "Loosely" here means it's okay to group similar things together as one item, such as "kitchenware" or "men's clothing". Thankfully, there's no need to itemize your sock drawer by size and color.
Also, if you receive any gifts for moving abroad, be sure to open them and remove any packaging. Otherwise, you may be charged VAT as they are considered "new" items.
RELATED: Ultimate Moving Abroad Packing List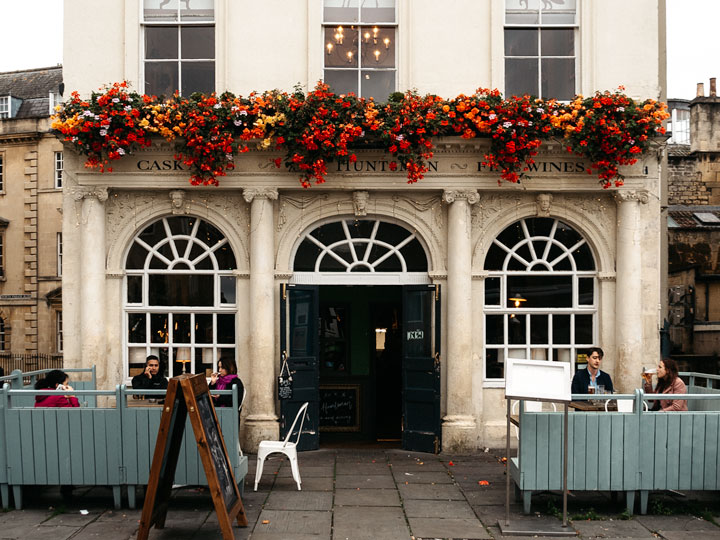 Life After Moving to the UK
Does the UK have a good work life balance?
With 28 mandated paid holidays per year and a generally non-competitive work culture, I'd say the UK has a pretty good work life balance. While it may not be as good as France or Sweden (with a whopping 41 days off), it's far better than the US.
Of course, your experience will vary depending on your company, field, and location. Londoners allegedly work three weeks a year more than the rest of the UK. But I've yet to run into anyone who humble brags about NOT taking time off, which was a regular occurrence in the US.
From my experience, people don't feel guilty about using their holidays, and it's normal for offices to empty out in August. And when post-work drinks at the pub are an integral part of the culture, you can bet late nights are a rare occurrence.
RELATED: Living in London Pros and Cons of the Big City
How do taxes work in the UK?
As a UK resident, your worldwide income will be taxed in the UK. The HMRC is the country's tax collection authority, and they collect Income Tax and National Insurance.
Most people have their taxes deducted directly from their paychecks via the PAYE (Pay As You Earn) system. This system is set up so that you don't need to file a UK tax return at the end of the tax year, which runs from April 6th to April 5th.
However, there are circumstances where you must file a Self Assessment, such as if you earn over £120,000/year or are a company director. Self-employed individuals also file a Self Assessment.
The UK uses a marginal tax rate system, and provides people with a Personal Allowance (similar to the US Standard Deduction) for some tax-free earning. The HMRC will mail you a letter with your tax code and personal allowance amount each year so you know how much Income Tax will come out of your paycheck.
Taxation is one of the biggest differences between living in the UK vs US. You can find a ton of great UK tax information from the Money Advice Service.
Taxes are a tricky thing, especially if you're an American moving to the UK. Be sure to consult with a tax professional about how to move to the UK and remain tax compliant.
Does the UK have free healthcare?
The UK's National Health Service (NHS) is a government-funded program that all residents can use.
Most medical services and treatments are free under the NHS, with the exception of certain things like prescriptions and dental procedures.
Some people choose to take out private medical insurance to supplement the NHS. Benefits of private insurance include faster access to specialist appointments, dental cost reimbursement, and a wider network of medical facilities.
If you come to the UK on a visa, you'll need to pay a healthcare surcharge. The amount you have to pay depends on your visa type and your length of stay. If you're not coming to the UK as a student, you'll pay £200 for every year of your visa.
How to Find the Best International Health Insurance for You
Even in countries with universal health care, buying an international health insurance plan makes sense for a lot of expats (especially Americans).
But between deductible rules and coverage areas, it's hard to know which plan is right for you.
Luckily, the brokers at International Citizens Insurance can help you find the right plan for your specific situation. They will do the research, compare plans, and review options with you. A good broker will save you so much time, and best of all, there is no cost to you!
With International Citizens Insurance, you'll have your pick of plans from the best international health insurance companies (Cigna, GeoBlue, Aetna, etc.). A dedicated agent will answer all of your questions, walk you through the terms and coverage, and make adjustments so that you end up with a plan and premium that works for you.
How do I open a bank account in the UK?
In most cases, you'll need two documents to open a UK bank account: a proof of identity and a proof of address.
Your passport is the best way to prove your identity.
Every bank has their own rules about what documents they'll accept for proof of address. However, most will accept a signed tenancy agreement or mortgage, a council tax bill, or a recent utility bill.
As a new resident, it can take several weeks to get a suitable proof of address. Luckily, there are a few alternatives:
A letter from your employer
A letter of introduction from a citizen with a "respected" profession (ex. lawyer, doctor, professor, etc.)
A letter from your university's admissions office
An official statement from your old bank with your new address (you'll need to change your mailing address with your bank and then request they mail you a statement)
If your current bank has a relationship with a British bank (ex. NatWest), you may be able to open a new account that way. Banks like Lloyds and Barclays also offer International accounts to non-residents, though they generally require a huge initial deposit.
How to Manage Money Between US and UK Bank Accounts
One of the most common questions I get asked is how to move money between US and UK bank accounts without paying a fortune in fees. Luckily, there's an easy and cheap solution:
I first used Wise (formerly TransferWise) when we needed to pay our London flat deposit, and it was SO much simpler and cost-effective than doing an international wire transfer from my bank. Today, I regularly use Wise to send money from my UK bank account to my US accounts.
And because I wanted access to a UK bank account right away, I opened a Wise Multi Currency Account. It lets me send and receive money in over different 40 currencies, and even comes with a multi-currency debit card! You can start paying for things in pounds before you even arrive in the UK.
Open a Wise account today to get real exchange rates, speedy transfers, and ultra-low fees.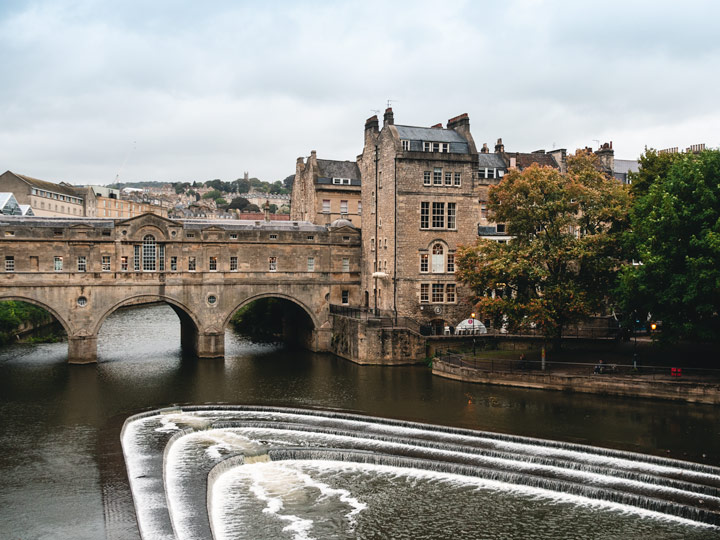 How do utilities work in the UK?
The four main utilities you'll pay for in the UK are water, gas, electricity, and internet.
How you're billed for these services depends on your location, as well as the type of building you live in. For example, you pay a water company directly for water in England, but some homes in Scotland pay for water via council tax.
For water, you'll either be billed by usage if you have a meter, or by an estimate based on your property size if you don't. Our water provider bills us annually, though you can also choose to pay in monthly or quarterly installments.
In most places, you'll have a choice of providers for gas, electricity, and internet. You can use Uswitch to compare prices and ensure you're getting the best deal.
Energy bills are paid monthly, quarterly, or annually. Depending on how your house/flat is set up, you may need to submit a gas and electric meter reading every couple of months. Some places have been fitted with Smart Readers, which means you'll be billed by exact usage.
As soon as you secure housing, choose an internet provider and schedule a start date. It can take weeks to get an appointment to "turn on" your internet, even if your place is already wired.
Do you need a car to get around the UK?
From regional trains to local buses, the UK is pretty well-connected by public transit. Even many small villages have train stations, though the train may only come once an hour.
We've lived in London for nearly three years and never had a car. However, we have multiple London grocery stores and tons of amenities within walking distance of our flat.
If you live in a village or far from your town's high street, you'll want a car to get around the UK.
Additionally, many of the country's best landscapes and quaint villages are only accessible by car. You can get creative with a combo of public transit and taxis to reach some areas. But you'll want a vehicle to fully experience what the UK has to offer.
Can you drive on a foreign license after moving to the UK?
Anyone with a foreign driver's license can drive in the UK for at least 12 months after they arrive. EU/EEA license holders can drive on their foreign license until it expires, at which point they can exchange it for a GB license.
Drivers from "designed countries" including Japan, Canada, Australia, and New Zealand can drive on their foreign license for 12 months, at which point they must exchange it for a GB license.
Everyone else will need to take and pass the UK driving test to get a license. I recommend scheduling your test several months before your 12 months is up, otherwise you could get stuck without a valid license.
Save me for later!
How do you enroll children in British schools?
The British education system is complex and often confusing for outsiders. Between application deadlines, catchment areas, and placement tests, it's a lot to manage as a parent. Not to mention choices like co-ed vs. single-sex and state or private.
This guide to applying for a school place is a solid starting point for understanding the UK schooling system. Beyond that, you may want to connect with British friends or relatives who've gone through the process. Some relocation companies and private consultants also offer school placement support.
RELATED: 63 British vs American Words & Slang You Should Know About
Does it rain all the time in the UK?
Thanks to the polar front jet stream, it rains quite a bit in the UK–around 133 days per year (including snow).
However, it doesn't rain ALL day. It's not unusual for the day to start out sunny, transition to a heavy rain shower, and return to blue skies a few hours later.
The weather also varies wildly depending on the region. London is said to have its own unique weather system, with random drizzles being far more common than elsewhere in the country. Nearby Eastbourne, however, is one of the sunniest places in the UK.
Will I need heavy winter clothes in the UK?
Despite its northern latitude, winters are generally mild in the UK. Winter lows rarely dip below freezing, and it doesn't snow much in England.
Unless you're moving to northern Scotland or a high altitude area like the Peak District, you won't need a bulky winter coat. Brits tend to wear layers of clothes in winter–you can stay warm on your way to work, and peel off a layer once you're in the office.
I purchased a three-in-one jacket with a down liner before moving to the UK, and I've literally never needed the inner liner.
Do UK homes have air-conditioning?
British summers are generally mild, so air conditioners are not common in UK homes. Aside from the occasional heatwave, summer temperatures rarely get above 25°C / 77°F (though heatwaves are becoming more regular).
Commercial buildings and some restaurants will have aircon, so if you need to escape the heat, head to your local supermarket or Pret a Manger.
RELATED: Where to Buy American Food in the UK: Online & In Stores
What voltage does the UK use?
The UK voltage is 230v 50 Hz. Plugs are Type G, which have three prongs and an internal fuse.
If you're moving to the UK from overseas, be sure to check your electronics for compatibility. You can find this information on the plug, or somewhere on the item itself (typically near where the power cord goes into it).
Most modern electronics accept a range of voltages and hertz, meaning you'll just need an adapter (I bought this one) or a new power cord to get them to work. I was able to bring my expensive Dyson vacuum and Roomba using this tip, which saved me a lot of money!
However, things with motors or heating elements, like blenders and coffee makers, often work only with the voltage and hertz of your home country (110/120V and 60 hertz in the US).
How cheap is it to travel to Europe from the UK?
One of the best things about living in the UK is cheap and speedy access to Europe. Depending on the season and day of the week, £50 can get you a round trip flight to Rome or a train to Paris.
Greater London is the best connected city with six airports and an international train station. However, Manchester, Liverpool, Edinburgh, Belfast, and Newcastle Airports also have frequent flights to France, Germany, Span, and other European destinations.
Have more questions about how to move to the UK? Drop them in the comments below!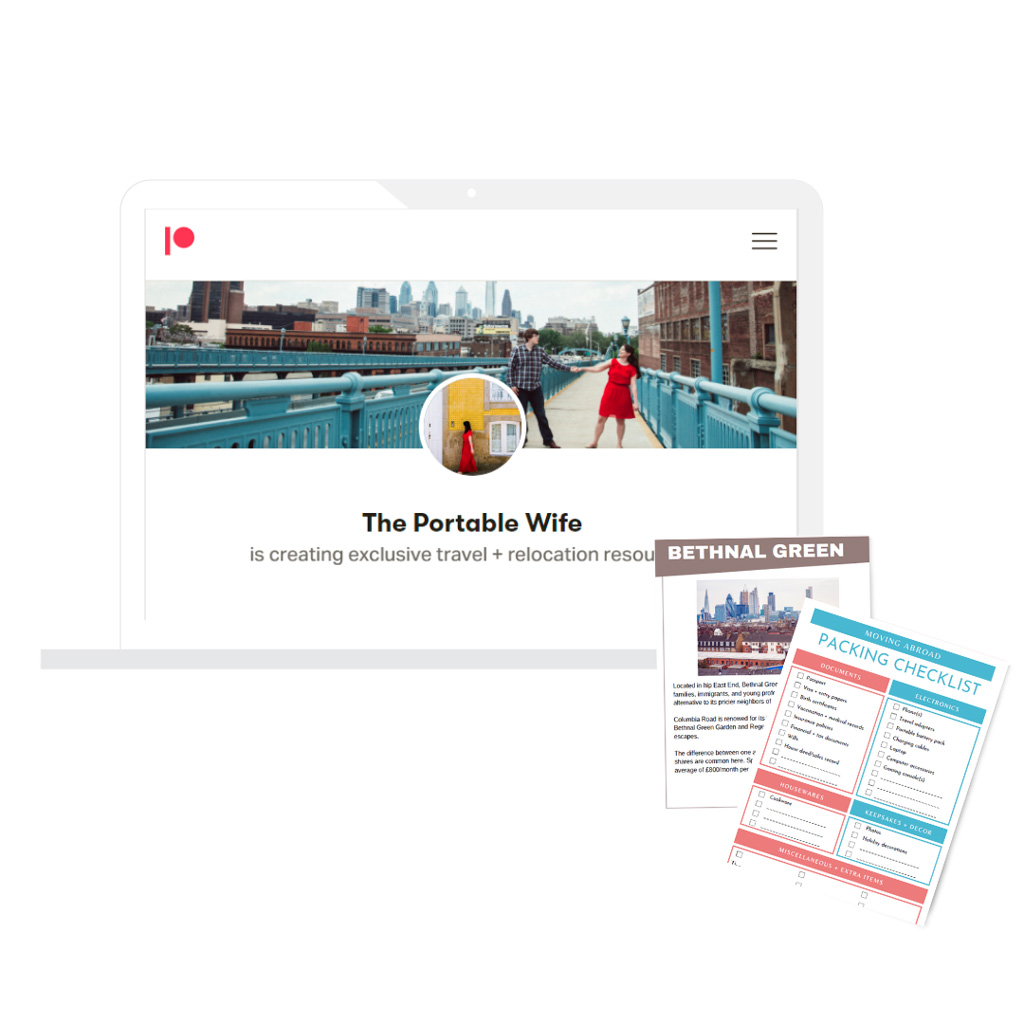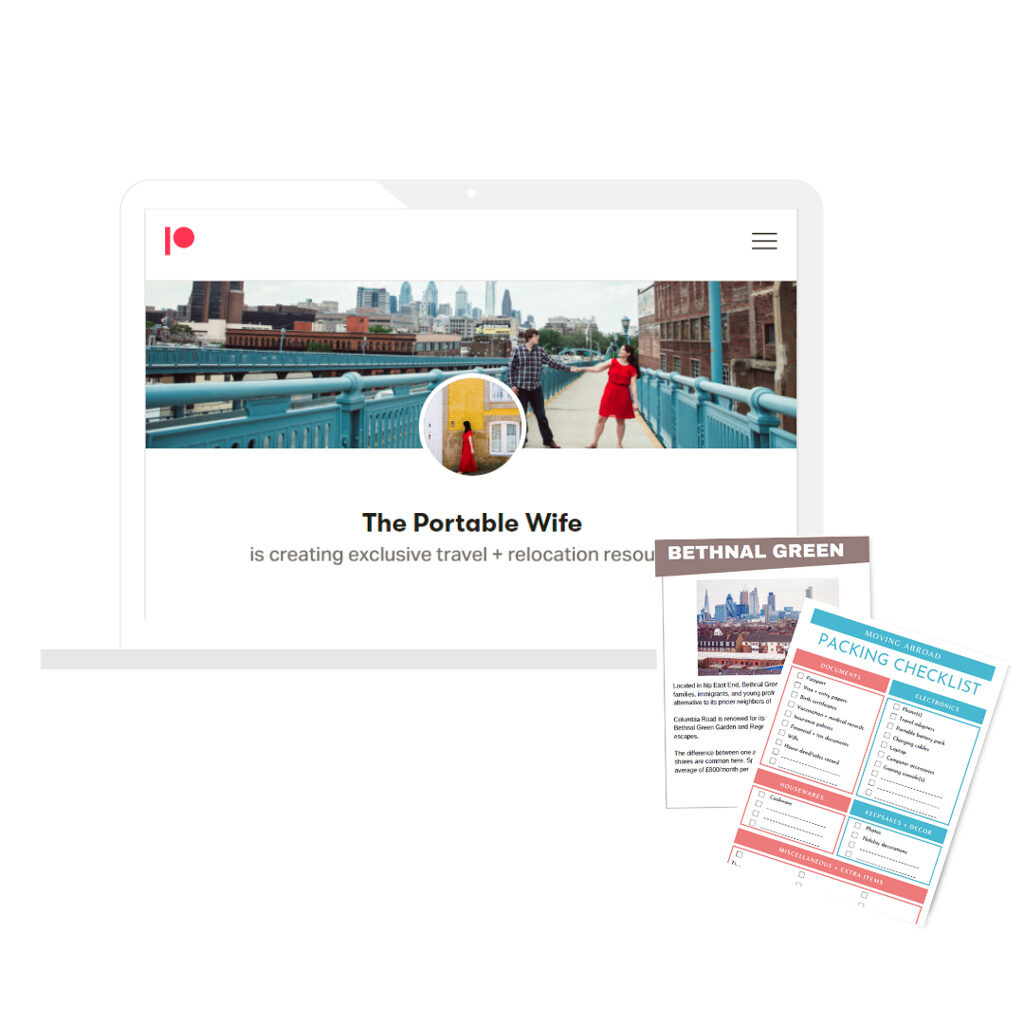 Want more travel + relocation tips?
Become a member of my Patreon group for exclusive access to my resource library, including:
Printable packing lists for moving + travel
Money-saving tips
Insider travel guides
And much more