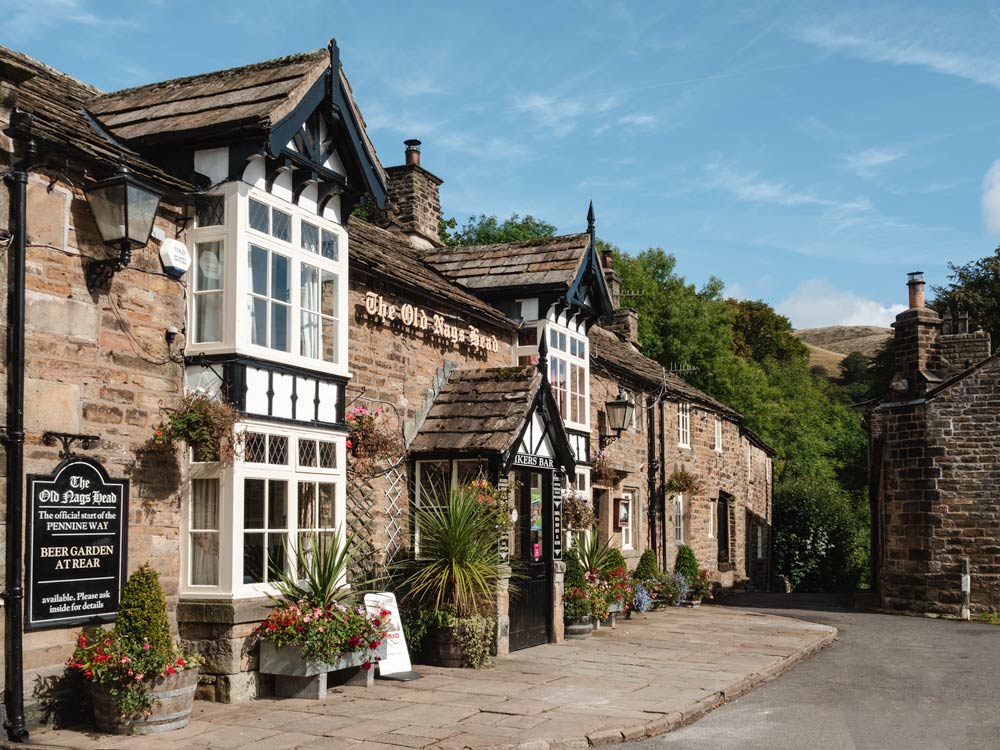 Moving to England from the US was the greatest decision of my life. But it was not without its challenges.
From expensive pet couriers to the gut-wrenching wait for visas to be approved and delivered, you need to be prepared emotionally and financially for the rollercoaster ride of moving overseas.
It's an arduous process riddled with bureaucracy, legalese, and confusing terms like "gazumping" and "totalization agreement".
Luckily, you're not alone!
After successfully relocating to London from Texas, I wanted to share my insights and tips with other Americans moving to England from the USA. I'd rather not let all my notes and research go to waste!
Disclaimer: This post is for informational purposes only and not intended as legal advice. Always consult with a legal professional regarding your personal circumstances.
This post contains affiliate links. As an Amazon Associate, I earn from qualifying purchases. For more information, click here.
Table of Contents
How can Americans move to England?
Americans can move to England as either temporary residents with a visa, or as permament residents if they have a Right of Abode or a path to citizenship.
There's a lot of misinformation out there as to whether or not Americans can move to England without a visa. So let's clear up one thing with the help of the UK's government website: Americans wishing to reside in the UK must have a proper residency visa (i.e. not a tourist visa) or a legal claim to residency/citizenship.
Yes, that includes you digital nomads and remote workers out there. Aside from the occasional business trip, you cannot work in the UK without a valid visa.
And don't try to lie your way in with the old "I'm here for vacation" excuse, because the consequences of entering the UK falsely include a 10-year entry ban.
Unless you have a claim to British citizenship (ex. you were born in the UK or have a British parent), or you meet one of the very limited circumstances that grants Right of Abode, you'll need to move to the UK from US on a temporary resident visa.
Thankfully, there are a number of different visa pathways for people moving from the US to the UK, which I've outlined in the next section.
Another common question I get is if American retirees can move to England. Unfortunately, there is no retirement visa for the UK–that pathway was abolished in 2008. You'll need to obtain a residency visa using one of the routes described below.
Thankfully, the UK's new 2021 points-based immigration system will make it easier than ever for American citizens wanting to move to England from the US.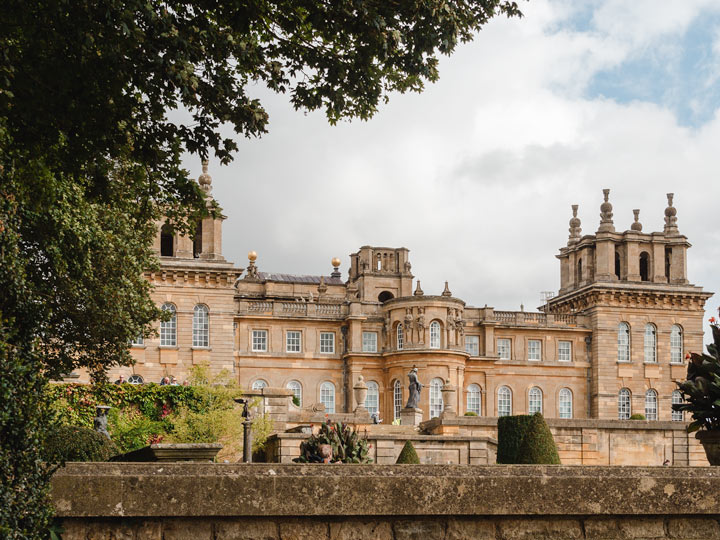 UK Visa Options for Americans
Partner Visas – If you're in a marriage/civil partnership with a British citizen, you can apply for a spouse/long-term partner visa that's valid for 2.5 years and renewable until achieving permanent residency. If you're engaged, you can apply for a fiancé visa to get married in the UK within 6 months of arrival, and then apply for the spouse visa once you're married.
Skilled Worker Visa – Workers who earn enough points on the skills-based evaluation system can get sponsored by an eligible employer (not all companies are certified to sponsor immigrants). The visa length varies based on your employment contract and can be renewed until achieving permanent residency.
Intra-Company Transfer (ICT) Visa- Existing employees can transfer to the UK branch of their company. This visa is easier to get than the Skilled Workers visa, but it does not lead to permanent residency unless you eventually switch it to the Skilled Workers visa.
Tier 4 Student Visa – American students aged 16+ who've been offered a place on a course of study can live (and potentially work up to 20 hours/week) in the UK. There will also be a Graduate visa that allows university grads to remain in the UK for 2-3 years while looking for work.
Investors Visa – Investing £2 million in the UK gives you a 40 month visa that's renewable until you apply for long-term residency.
Innovator and Start-up Visas – Allows aspiring business owners with an endorsed plan to launch their business in the UK (and eventually switch to an Entrepreneur visa to stay in the UK).
UK Ancestry Visa – If you have dual citizenship with a British Commonwealth nation, you're aged 17+, and have a UK-born grandparent, you can work in the UK for five years.
Filing for your visa
The visa filing process will look different depending on which pathway you take. Some pathways, like the innovator visa, require massive amounts of paperwork and special evidence, while ICT visas are pretty straightforward and often guided by your employer's legal team.
I strongly encourage you to seek legal advice when applying for your visa. Although we didn't find the ICT visa paperwork terribly complicated, we felt reassured having a lawyer look over everything before submitting it.
Mistakes on your application can lead to delays and even rejection–not something you want in the middle of planning a complicated move from American to England!
The entire process can take anywhere from a few weeks to several months (you can pay extra to rush the application and get a quick decision). Here's what the application involves:
Online form (includes sections that make you list 10 year's worth of address you've lived at and places you've visited outside the US with travel dates)
Biometrics appointment in your home country
Mailing your passport, application, and required documents (marriage license, bank statements, etc.) to the appropriate embassy
Once your visa is approved, you'll get your passport back with a stamped vignette that shows your entry date (you'll indicate the date you want in your application).
How to move to England permanently as an American
Most Americans moving to England want the option of staying forever. Luckily, the majority of the visas listed above will eventually lead to permanent residency, or Indefinite Leave to Remain (ILR).
You can apply for ILR after five years of living in the UK on an eligible visa (i.e. not the ICT or Tier 4 student visas). In addition to the required paperwork and documents, you'll need over £2,400 to pay the application fees, so start saving for this expense in advance!
After achieving Indefinite Leave to Remain, you can begin the process of applying for British citizenship.
Americans on a marriage/civil partnership visa can apply right after getting ILR, as long as they've lived in the UK for the prior 3 years. Everyone else must wait 12 months after getting ILR to apply.
Whether or not you apply for British citizenship is up to you. The biggest benefit is true, permanent residency rights, as your Indefinite Leave to Remain can lapse if you leave the UK for two years.
RELATED: How to Move to the UK: Ultimate FAQ
Moving to England from America is expensive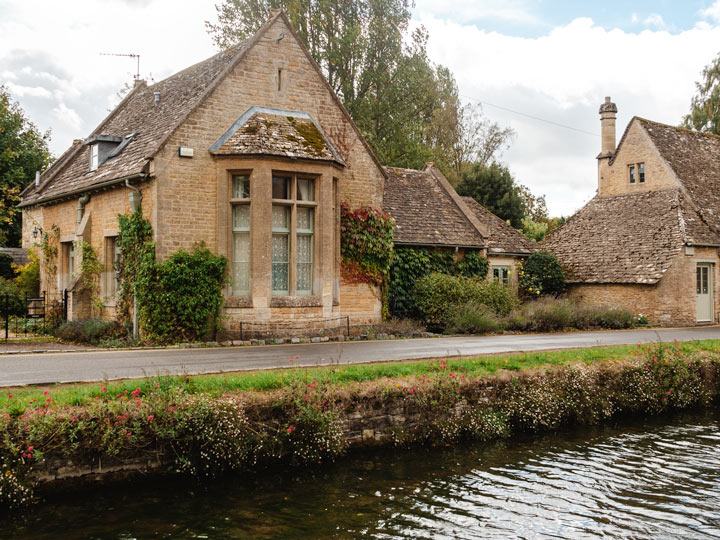 $21,601. That was the total cost of our England relocation a few years ago. Does that shock you as much as it does me?
Here's a quick breakdown of our expenses:
Visa fees – $1,820 per person (prices have since increased)
Pet relocation – $6000
Securing a place to live – $7,450
Moving our stuff – $500
Flight to UK – $11 (we used frequent flyer miles; one-way tickets are usually $800+)
Flat furnishings/new stuff – $4,000
Check out my post on the costs of moving to the UK for a complete breakdown!
To be fair, your expenses could be much lower–or even higher–depending on a number of factors: if you're shipping belongings by air/sea, if you're buying a house vs. renting a studio flat, etc.
Had we not brought our German Shepherd with us, for example, we could have cut our moving costs in half. However, given the challenges of renting in London with pets and flying dogs to the UK (more on that later), we had to pay for pricey services.
For most Americans moving to England from the US, shipping will be the biggest expense. The UK is an island nation, which makes international shipping incredibly costly.
Americans have two shipping options: air or sea. Shipping by air only takes a few weeks, but it's incredibly expensive (like £6000+ for a one bedroom apartment). Shipping by sea is about 4-5 times cheaper, but it can take 3-6 months to get your belongings.
In terms of companies, other American expats recommend UPakWeShip. Note that if you're moving to England for work, your employer may have a specific relocation company to use.
Frankly, my advice is to avoid shipping altogether and bring your stuff as checked luggage.
It's easier, cheaper, and gives you access to your stuff immediately (rather weeks or months after arriving in the UK). We made over $3,000 selling our furniture and other items, which covered most of our "new stuff" expenses.
I even wrote a step-by-step guide on how we downsized and decluttered before moving abroad!
If you do decide to ship some of your belongings to the UK, you'll need to fill out a Transfer of Residency (ToR) form. Without an approved ToR form, you'll have to pay customs tax on anything shipped to the UK, including pets.
Finally, don't forget about other common expenses of moving to England from America:
Replacing electronics that won't work on the UK's 240v 50hz electric system (ex. Hair dryers, coffee makers, etc.)
Swapping power cords and purchasing adapters for electronics that will work in the UK (ex. Video game consoles, computers, etc.)
Buying cold weather clothes and rain-proof outerwear
RELATED: The Ultimate Moving Abroad Packing List
You'll probably take a pay cut when moving to England from the USA
One of the biggest surprises for Americans moving to England is the difference in pay for similar jobs.
For example, IT workers in the UK make about 30% less than their American counterparts with the same skills. These sorts of gaps widen even further outside of London.
While the cost of living in London isn't exactly cheap–Seattle and Washington, D.C. have a similar COL–the higher wages help make up for it.
The UK's median annual salary for full time workers is about £30,000. But the average full time worker in London earns 25% more per week than someone in the North East region of England.
If you're transferring jobs with your current employer, you may be asked to take a slight pay cut. And if you do keep your same level of pay converted into GBP, you can expect your raises to be slight or nonexistent compared to your British peers.
Thankfully, the overall cost of living in England is pretty reasonable at around £26,000 per year. However, this obviously varies depending on where exactly you live.
North East England is the most affordable, while South East England and London are the most expensive.
Now, that number might not seem like a lot. But remember: without health insurance costs taking a bite out of your paycheck every month, you'll take home a larger part of your salary here vs. the US.
How to Manage Your Money Between US and UK Accounts
One of the most common questions I get asked is how to move money between US and UK bank accounts without paying a fortune in fees. Luckily, there's an easy and cheap solution:
I first used Wise (formerly TransferWise) when we needed to pay our London flat deposit, and it was SO much simpler and cost-effective than doing an international wire transfer from my bank. Today, I regularly use Wise to send money from my UK bank account to my US accounts.
And because I wanted access to a UK bank account right away, I opened a Wise Multi Currency Account. It lets me send and receive money in over different 40 currencies, and even comes with a multi-currency debit card! You can start paying for things in pounds before you even arrive in the UK.
Open a Wise account today to get real exchange rates, speedy transfers, and ultra-low fees.
The pace of life is slower in England vs. America (even in London)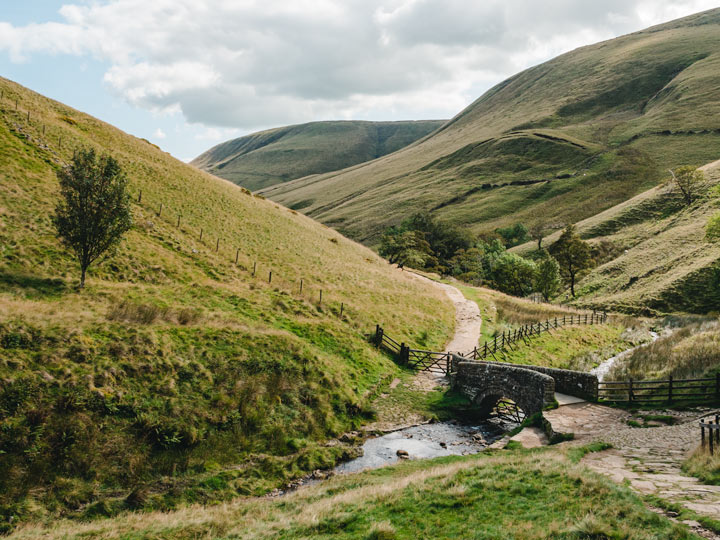 When weighing the pros and cons of living in England, a slower pace of life ranks highly on most Americans' lists.
In England, it's expected that you take most or all of your government-mandated 28 days of paid leave.
Unlike in the US, I've yet to run into anyone who humble brags about NOT taking time off. People don't feel guilty about using their holidays, and it's normal for offices to empty out in August.
Outside of London, working more than 40 hours a week is not common. In fact, most UK employees are not supposed to work more than 48 hours per week unless they opt out of this protection.
When post-work drinks at the pub are an integral part of the culture, you can bet late nights are a rare occurrence!
Brits are more likely to spend their Sundays walking through the countryside than rushing their children to endless birthday parties and extracurricular activities. Even London's grocery stores don't open until mid-morning on Sunday and close by 6pm.
English houses are much smaller and closer together than American houses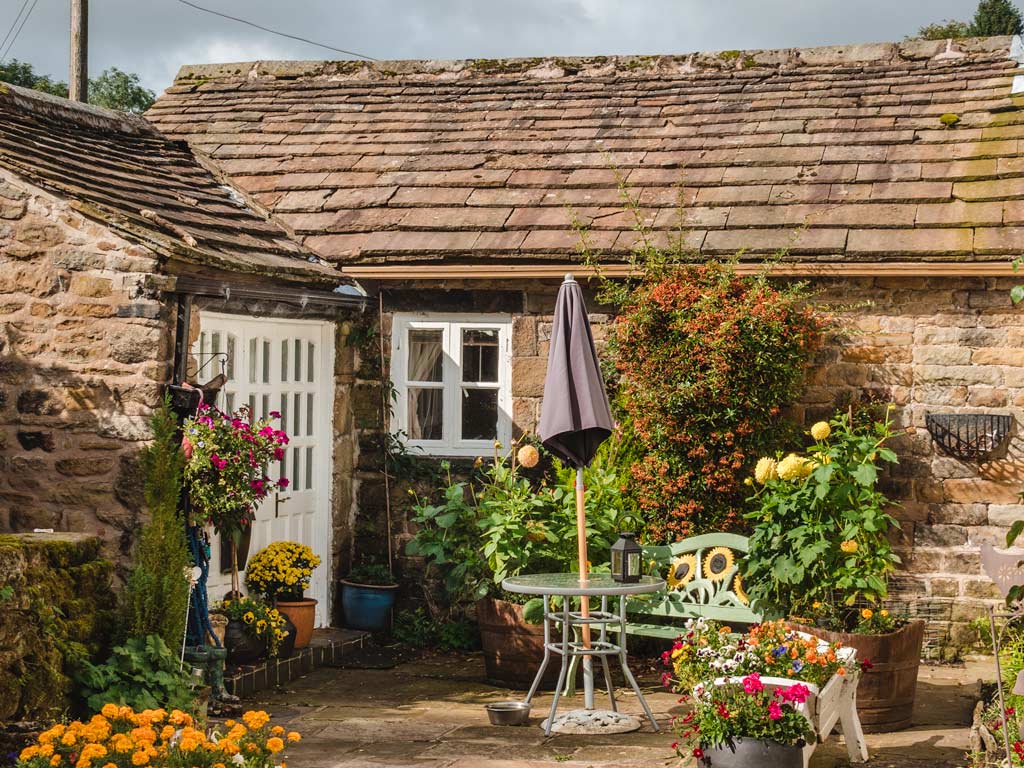 Having grown up in the US, I love seeing England's 17th century stone cottages and elegant entryways preserved alongside modern buildings. The cookie-cutter, mass-developed homes that form much of America are a rare sight here.
Sadly, detached homes are also not the norm unless you're wealthy. Fewer than 25% of Brits live in detached homes, with the majority of houses being either terraced (neighbors on both walls) or semi-detached (neighbors on one wall).
Coming from a big two-story detached home in Texas, it felt weird to have people living above and on either side of us in London. After three years, I still haven't gotten used to it and can't wait to buy a semi-detached property outside the city!
Another point about English houses is that they're generally smaller than American ones.
The average square footage of a home in England is about 990 sq.ft., while the average American home is about 1,600 sq.ft. And new American homes are a whopping 2,426 square feet on average!
Aside from overall square footage, things like hallways and doorways are also more narrow. People weren't trying to squeeze massive couches and 50" televisions into their homes back in the 1800s, after all.
I've heard countless horror stories of Americans who pay a fortune to ship their furniture to England, only for it to not fit. Hence my suggestion for selling everything before the move.
A Note About England's Right to Rent Law
If you're renting a long-term property in England, you'll need to pass the Right to Rent check. Your landlord will need to see documents proving you can legally live in the UK, including your Biometric Residence Permit and passport with the entry vignette.
This means you cannot sign a tenancy agreement in England before your visa is approved. However, you can pay the deposit and sign an initial agreement to remove the property from the market.
For expert tips on landing your perfect rental, check out my guide to renting an apartment London. Despite the title, it's applicable to renting anywhere in England.
The NHS may not cover your prescriptions and therapies
Compared to the nightmare that is the American healthcare system, the UK's National Health Insurance (NHS) is a dream. While the system isn't perfect, it does provide universal healthcare to all residents, regardless of their employment status.
Nearly all medical services and treatments are free on the NHS, with the exception of certain things like prescriptions and dental procedures. And even those are far cheaper than what you'd typically pay in the US with an average employer insurance plan.
That being said, the differences between the British and American healthcare systems go beyond cost. When it comes to treating illnesses and chronic conditions, every country has its own regulations and best practices.
You need to consult with your doctor about your treatment options before moving to England from the US. You may have to change your prescription or even get re-evaluated by a UK doctor before you can access treatment.
Some people choose to take out private medical insurance to supplement the NHS. Benefits of private insurance include faster access to specialist appointments, access to treatment not covered by the NHS, dental cost reimbursement, and a wider network of medical facilities.
How to Find the Best International Health Insurance for You
Even in countries with universal health care, buying an international health insurance plan makes sense for a lot of expats (especially Americans).
But between deductible rules and coverage areas, it's hard to know which plan is right for you.
Luckily, the brokers at International Citizens Insurance can help you find the right plan for your specific situation. They will do the research, compare plans, and review options with you. A good broker will save you so much time, and best of all, there is no cost to you!
With International Citizens Insurance, you'll have your pick of plans from the best international health insurance companies (Cigna, GeoBlue, Aetna, etc.). A dedicated agent will answer all of your questions, walk you through the terms and coverage, and make adjustments so that you end up with a plan and premium that works for you.
There are strict rules for moving to England from the US with pets
The UK has a strict set of procedures for bringing pets into the country. It's called the PETS scheme, and it covers everything you need to do to avoid quarantining your pet upon arrival.
If you have pets, your first step in moving to England from the US should be reading everything on this website.
All dogs and cats have to be vaccinated against rabies and certified healthy and rabies-free. Dogs also need a tapeworm treatment shortly before arrival in the UK.
And a single mistake on the extensive paperwork (including using the wrong color ink!) can lead to denied entry or quarantine.
Here are some other important things to know:
Dogs and cats must fly in the cargo hold unless they are a registered Emotional Support Animal
You must use an approved courier service to move your pet through airport customs.
Most airlines will refuse to fly snub-nosed breeds in the cargo hold due to their breathing difficulties.
For Americans who can't or don't want to fly their pets, the Queen Mary 2 cruise ship is a popular alternative
While it's possible to DIY most of the pet import process, I strongly recommend working with a relocation agency when moving to the UK with pets.
We brought our German Shepherd to England with the help of PetRelocation.com. They helped with everything from reviewing the vet's paperwork to booking his flight, and even arranged for our dog's transport to and from the airports.
And for help finding a place to live, check out Pets Lets. Their property search specialists take the stress out of choosing the best neighborhood and finding a landlord who accepts pets.
Having a specialist with estate agent relationships to negotiate on your behalf is invaluable if you're in a complex situation (ex. paid in foreign currency, living in the UK on a work visa, etc.).
Pets Lets' comprehensive service is so much more than finding a property. They help with everything from paperwork to negotiation. Plus, their experienced agents know how to choose a good location and space for not only a pet, but also your other needs such as schooling and commuting.
A Warning About Leaseholds and Shared Freeholds
If you're planning to buy a place (especially a flat) in England with pets, you need to check the property terms carefully. Anything that's listed as a "leasehold" or "share of freehold" is part of a larger building that may have rules about what pets are allowed–if at all.
Before you make an offer on a leasehold or share of freehold property, ask for a copy of the restrictions and look for any restrictions on pets. For example, some buildings do not allow dogs that weigh over 20kg, while others may limit residents to 2 pets.
If you're buying in London, the licensed estate agents at Pets Lets can take the stress out of buying your perfect pet-friendly property!
Save me for later!
You can drive on your US license in England for one year
Americans can drive in the UK on their US license for up to 12 months after they arrive. I wish we'd taken advantage of this by renting a car and exploring the country!
If you want a UK license, you'll need to take and pass the UK driving test.
Just like the states, there's a written test and a practical driving evaluation. I've heard it's quite tricky to pass, especially if you're not from an area that has roundabouts or narrow roads.
I suggest scheduling your test several months before your 12 months is up, otherwise you could get stuck without a valid license.
Also, you may not actually need a car depending on your circumstances. We don't have a car in London, and we're not planning on getting one even after we move out of the city. It's totally possible to live outside of a major city, yet within walking distance of a train station and other amenities.
You'll need to file US tax returns
Bad news Americans: you'll be filing taxes for two countries after moving to England. Any American citizens living abroad with a worldwide income above the minimum threshold ($12,200 in 2020) must file a US tax return.
Plus, there are additional US tax forms for citizens living abroad, including the FBAR for foreign bank accounts. It can get very complicated very quickly.
But there is good news! For one, the US and UK have a tax treaty that allows you to deduct your UK taxes from what you'd owe in the US.
There are exceptions to this of course, because nothing about US taxes is ever simple. For example, expats earning investment income will owe tax on the profits.
Also, most UK residents don't actually file a tax return. Instead, the amount you owe is deducted directly from your paychecks via the PAYE (Pay As You Earn) system.
This system is set up so that you don't need to do anything at the end of the tax year, which runs from April 6th to April 5th. The HMRC will mail you a letter with your tax code and personal allowance (i.e. standard deduction) amount each year so you know how much Income Tax will come out of your paycheck.
However, there are instances where you have to file a Self Assessment, like if you earn over £120,000/year or are a company director. Self-employed individuals also file a Self Assessment.
Taxes are a tricky thing, especially if you're an American moving to England. Be sure to consult with a tax professional about to remain compliant!
Depending on your financial situation, you may end up paying several thousand dollars to ensure your taxes are done right. We use a dual UK / US expat tax firm to handle our US returns, and it costs around $2,000.
English and American cultures are more different than you'd think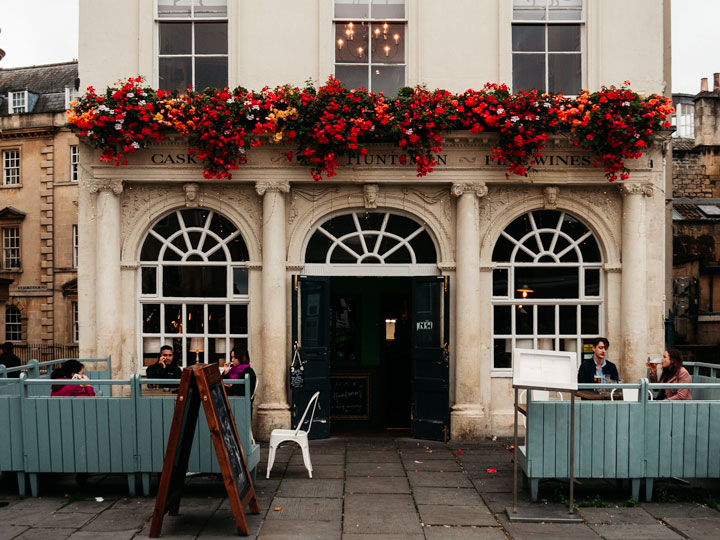 We may share the same language, but that doesn't mean English and American cultures are the same.
I've seen many Americans come over thinking their life will be exactly the same, just in a different country. Those people end up frustrated and sad, sometimes to the point of leaving England entirely.
Even if you speak the same language, you'll face plenty of difficulties when living in a foriegn country. Learning about those differences–and embracing them–is essential to your happiness as an expat.
Off the top of my head, here are some cultural and lifestyle differences that Americans find frustrating:
English people are indirect. They word expectations as requests, for example: "You might change the intro of that presentation" really means "fix that intro".
The English are also more reserved than Americans. They generally don't talk to strangers, smile at people passing on the street, etc. This can make it hard to form friendships as an adult expat.
Customer service is not sugary sweet and overly polite. It's certainly not rude (in my experience), just less friendly.
Restaurant service is much slower (this is more about European culture as a whole) than in the states. Dinner is a multi-hour affair, and rushing through the "experience" is a bit uncouth.
English homes rarely have dryers, window screens, or air conditioning.
Are you ready to move to England from the USA? Here are some extra resources you may find useful: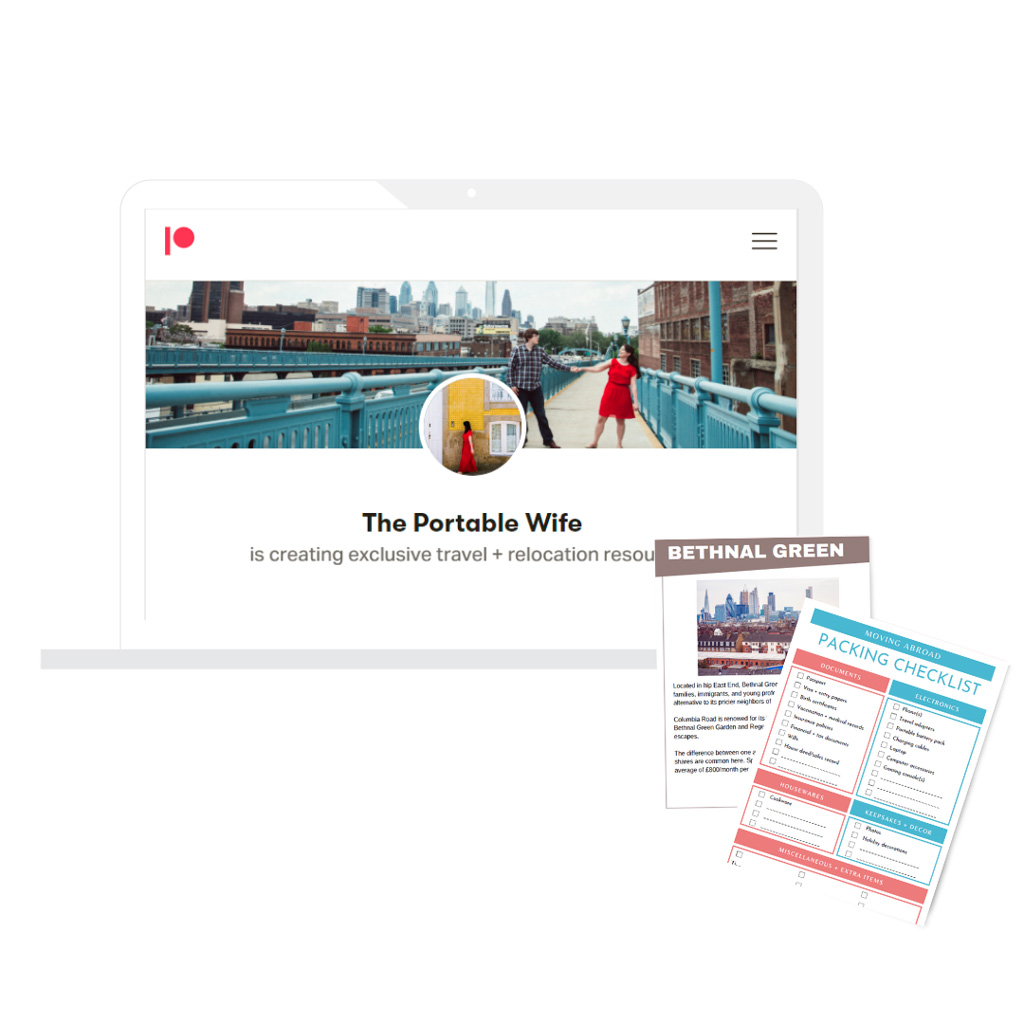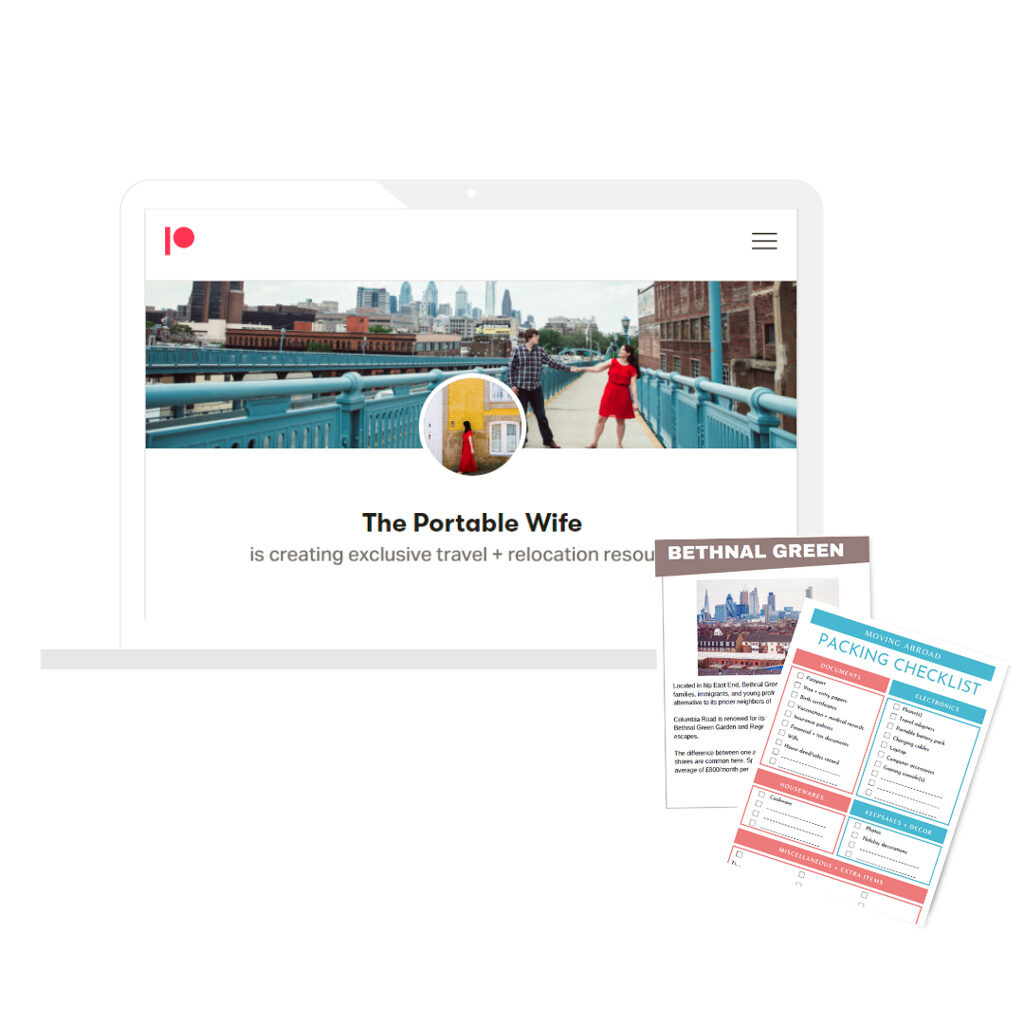 Want more travel + relocation tips?
Become a member of my Patreon group for exclusive access to my resource library, including:
Printable packing lists for moving + travel
Money-saving tips
Insider travel guides
And much more