After four years of living in this complex, wonderful, sometimes infuriating city, I think I've earned the right to whinge over all the things I hate about London.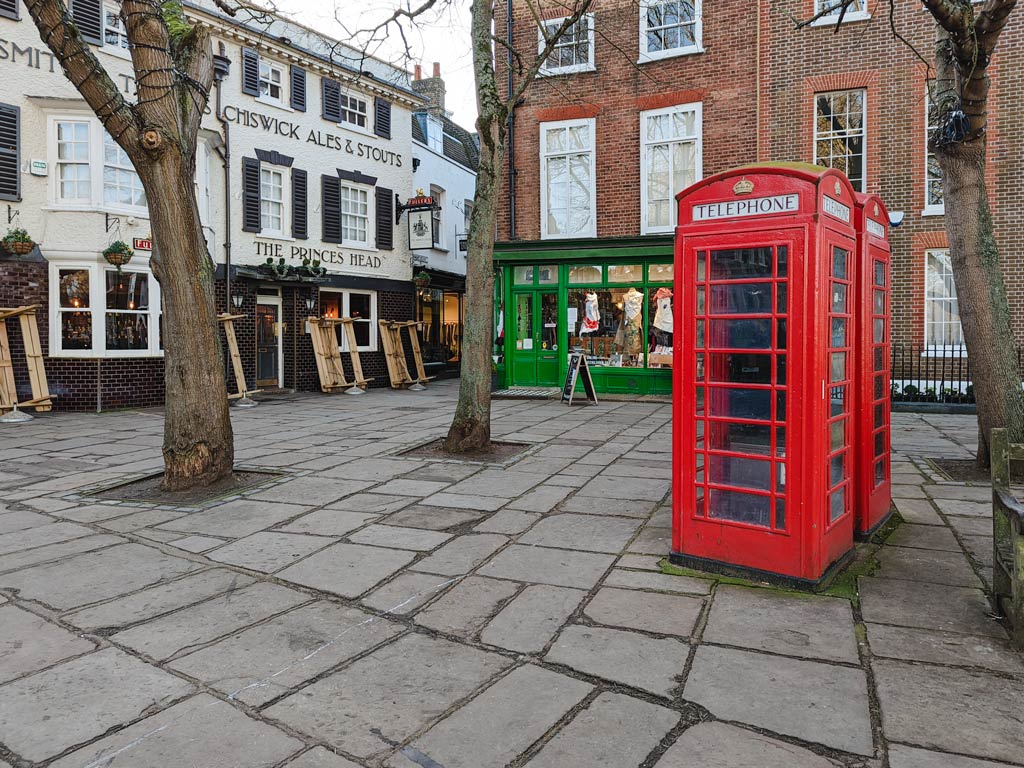 Moving to London from the US was a dream come true. I happily donned the rose-tinted glasses that characterize the first year of life as an expat, and could hardly find a single fault with the city.
But after a while, I started seeing the cracks in the glamorous facade. It was Lily Allen's LDN song playing out before my eyes.
To be clear, I still love my life in The Big Smoke. All cities have their pros and cons. However, after writing so many posts about how great it is to be here, it's only fair to reveal the other side of the coin.
From pavement-hogging mums to lazy landlords, here are the top things I hate about London. Some of them may surprise you!
#1. Screaming foxes
For new residents, one of the most shocking things about living in London is the sheer number of foxes hanging around.
Sure, they seem cute at first. But when they wake you up multiple times a night with their blood-curdling screams, you'll feel differently.
Some Londoners are fortunate that their local foxes only howl during mating season, which happens in January and early February. We, on the other hand, have a group of foxes (a.k.a. a skulk) that terrorizes our south London neighborhood most nights of the year.
They also love snoozing in our garden and atop the shed, which drives our dog mad. We have a lovely French door that we have to cover with a curtain, or else our German Shepherd will lunge at the glass 15 times a day.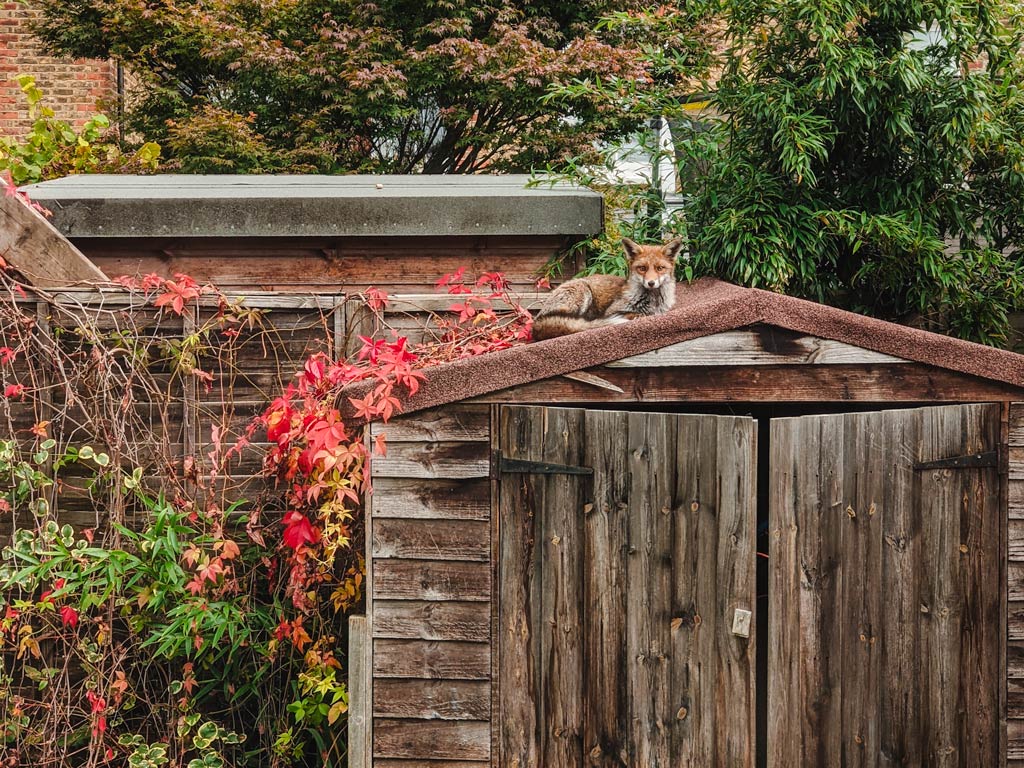 #2. Dodging paraphernalia
It's no secret that people like to have… illegal fun in London. But is it too much to ask that they toss their paraphernalia in the bin once they've finished?
Even in posh neighborhoods, you have to dodge little canisters on the pavement and around parks. It's hard to relax with a good book in the common when every bench has a used syringe beneath it.
#3. Dog poo
Living in London with a dog is a joy. There's a ton of green space, many pubs and cafes are dog-friendly, and strangers just might acknowledge your existence for a moment.
Unfortunately, Londoners aren't so great about picking up after their pooches.
Because off-lead playtime is the norm in parks and commons, people don't always notice when their dog has run off to poo behind a tree. It's understandable.
But what I cannot fathom is the number of piles left to rot on the pavement. Is it so hard to keep a bag in your pocket and pick up after your dog?
RELATED: 63 Useful American vs British Words and Slang to Know
#4. Pavement-hogging mums
Being forced into the street by pairs of "yummy mummies" may have been the first thing I hated about London.
I don't know if it was a strange power play or just a cultural thing, but I was flabbergasted by the number of times two mums pushing strollers side by side would simply barrel towards people and expect them to jump into oncoming traffic.
There's no reason two people have to hog the whole pavement because they're having a conversation. Let's stop enabling this behavior.
#5. Constant engineering works
Nothing riles up Londoners quite like the phrase "rail replacement service". As someone who does most of their traveling on weekends, engineering works are a major thing I hate about London.
The city's public transit system is pretty fantastic compared to other European metropolises. But it's also an aging and heavily-used system that requires constant repair.
Sometimes engineering works only last a few days. Unfortunately, there are also massive projects like the Northern Line extension and improvements, which shut down huge sections of London's busiest tube line for months on end.
Savvy residents might know alternate routes off the top of their heads. But if you're a tourist doing some London sightseeing on Saturday or Sunday, be sure to check your route ahead of time with Citymapper or the TfL website.
#6. Driving is a nightmare
As someone who suffers from motion sickness, it's no wonder driving is one of the top things I hate about London.
Most of the residential streets are two-way. However, they're so narrow and lined with parked cars that only one vehicle can pass through at a time.
That means one person has to swerve into an open parking space to let oncoming traffic pass. After three or four times, it's enough to make most people nauseous.
Outsiders think it takes forever to drive from point A to B in London because of traffic. In reality, a ton of time is lost by the constant need to veer off the road to let cars go by.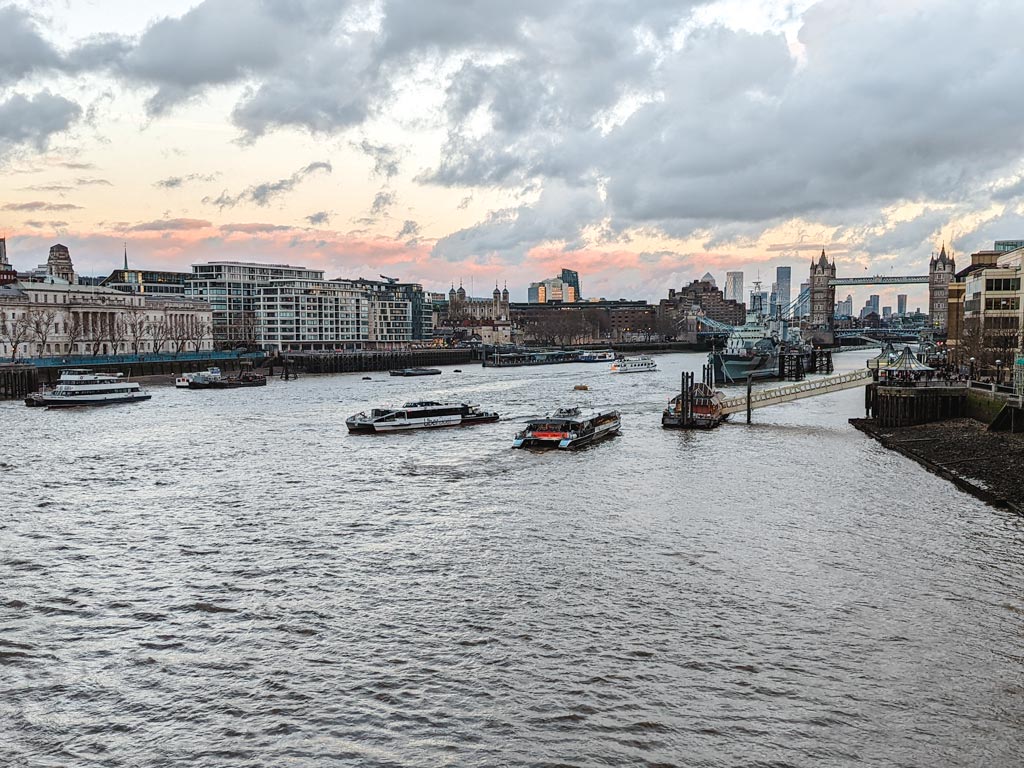 #7. Negligent landlords
Given the sky-high rents in London, the sheer number of landlords who don't look after their properties is absurd. I know there are scummy landlords everywhere, but the housing market in the UK makes it even more insidious.
You see, homes are viewed as ever-appreciating investment vehicles, which motivates people (inside and outside the country) to own and rent out multiple properties. Buy-to-let mortgages only encourage this behavior.
The result is an ever-growing body of landlords who have neither the desire nor the knowledge to properly manage a home. They let things fall apart until no one wants to rent the place anymore, and then they sell it for a tidy profit and use the funds to buy another property, forever repeating the cycle.
And with competition for rentals at all-time-highs, tenants are afraid to even report issues for fear of the landlord not renewing their contract or enacting the break clause.
One essential task on your moving to London checklist should be to read up on your rights as a tenant–and document everything, lest the landlord come after your security deposit.
#8. School kids flooding supermarkets
Growing up in the American Midwest, I was used to kids getting on a school bus and going home after classes ended. But in London, it's an entirely different routine.
Every weekday in the late afternoon, hordes of uniform-wearing children descend upon London's grocery stores. They raid the aisles for snacks, chase each other around, and generally make it impossible to shop.
Maybe this is just a sign that I'm getting old. But judging by the lack of adults at the supermarket from 3-5pm, I can't be the only one who feels this way.
#9. Neverending construction
I'm currently surrounded by four construction projects as I write this post. Three houses are having extensions done, and a commercial building is being renovated across the street.
Thanks to the crazy London house prices and the work from home revolution, everyone would rather build an extension on their existing place than enter the housing market. Unfortunately, working from home means you're around to hear all the hammering, sawing, and beeping from 7am-5pm.
#10. August tourist crush
Every August, a tidal wave of tourists floods London's streets with lost souls and selfie-takers. While many  Londoners flee to the coast or go away on their own European holiday, those of us who avoid traveling during the busy season are smothered.
Between the influx of travelers and the increasingly regular summer heatwaves, it's a terrible time to be in the city.
After one hot, stressful lunch outing with my husband near St. Paul's Cathedral, I vowed to never venture into central London during August again. Three summers have passed since then, and I've upheld my vow.
RELATED: 15 Non-Touristy Things to Do in London
#11. Everything is expensive
You can't write a proper list of things people hate about London without mentioning the cost of living.
Living in major US cities like Philadelphia and Austin did nothing to prepare me for the sticker shock of London prices. £15 cocktails, £12 pancakes, £70 for jeans… It's no wonder even people who earn double the average UK salary still end up flat-sharing.
And the scary thing is that after a while, you forget what things cost in the outside world. I couldn't understand how British families lived on £28,000/year until we took a road trip across the UK and saw what "normal" prices looked like.
If you're planning on moving to London for higher wages and career-building, be ready to make some sacrifices.
That's enough of my complaints about London! Despite these frustrating elements, I truly love this city and everything it has to offer.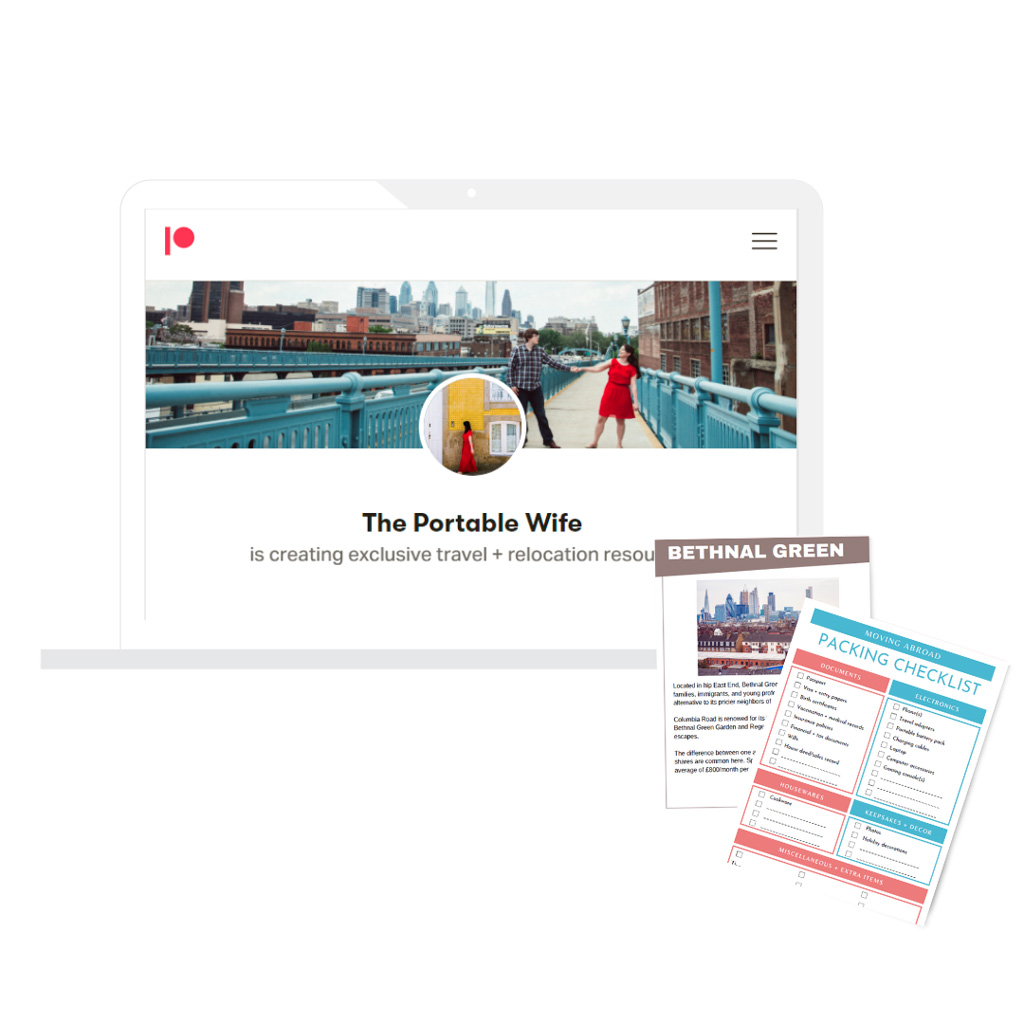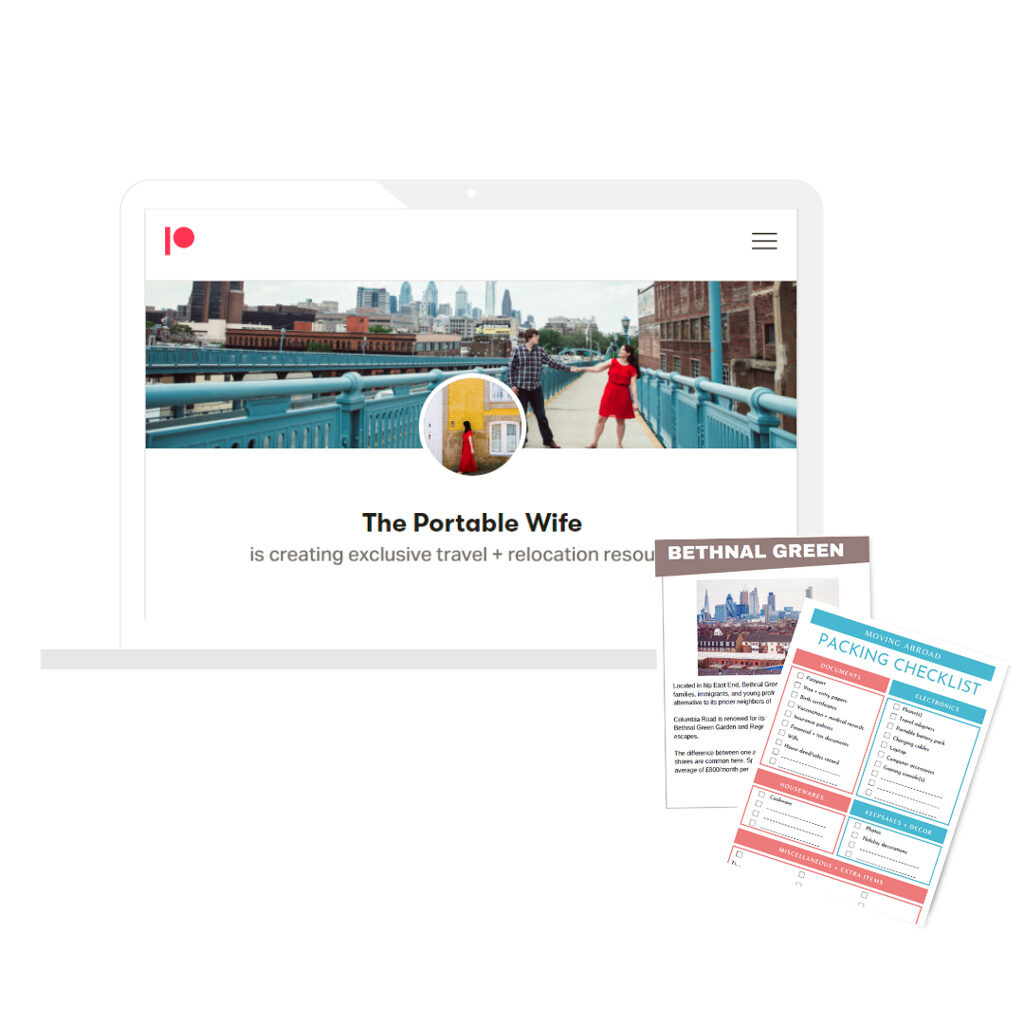 Want more travel + relocation tips?
Become a member of my Patreon group for exclusive access to my resource library, including:
Printable packing lists for moving + travel
Money-saving tips
Insider travel guides
And much more