When it comes to our health, no one wants to wait weeks for answers or treatment. Living in London has its perks, but speedy NHS healthcare isn't one of them. Luckily, there's an alternative to crowded urgent care centres and limited GP appointments.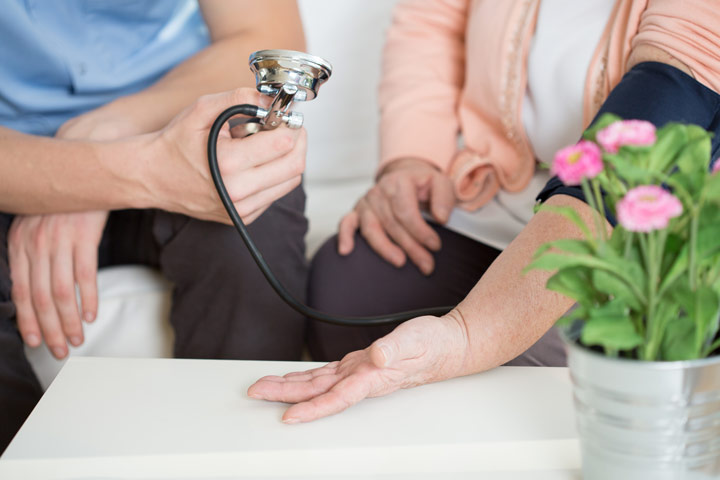 Disclosure: This post is sponsored by VisitHealth. All opinions expressed are based on my personal views and experience with the service. Please see this disclaimer for more information.
VisitHealth provides private healthcare in the comfort of your own home or office. Whether you need a blood test or a sonogram, a VisitHealth medic can serve you at a time and place that works for you.
As someone with a busy and fairly unpredictable schedule, going to the doctor is a challenge. And it's not just me.
It takes the average person more than two weeks to get a GP appointment.
Then, once you finally get in to see the doctor, it's all a bit awkward. I don't know if it's because I'm American, but the recent exchange with my GP felt like they'd rather I stayed home.
Thankfully, my experience with VisitHealth was the complete opposite.
VisitHealth Review: My Experience
I found out about VisitHealth at the perfect time. I'd just started intermittent fasting and a new exercise regimen, and was feeling pretty tired throughout the day.
This wasn't my first time doing intermittent fasting. I learned from my previous US doctor that fasting can cause an electrolyte imbalance.
So rather than wait several weeks for a GP appointment, I decided to book an electrolytes panel with VisitHealth.
I scheduled my appointment over the phone, and was amazed at how many appointment slots were available! I could have had a medic at my house in two hours if I so desired.
VisitHealth offers same-day appointments, with hours ranging from early morning to late at night.
Once I booked my visit, I received an email with an online form to collect general health info, my address, and other details for my medic to review prior to arrival.
On the day of the appointment, I received a text and a phone call from my medic letting me know exactly when she'd arrive. She also reminded me to eat something and drink water before the appointment.
I let her know about my overly-excitable German Shepherd, and she was totally fine with having him around. That really put me at ease, because I knew my dog would lose his mind if he couldn't greet this stranger. I can only imagine what he thought was happening after I put him in the garden…
My medic arrived right on time. She was kind and personable, which is what you want from a person about to stick you for a blood draw.
We sat down at the kitchen table and ran through a brief bit of paperwork, including confirming my email address for receiving the test results. Before the blood draw, she let me know what to expect from the procedure, and also did a few standard health checks.
All VisitHealth appointments include a blood pressure reading, pulse check, and O2 saturation check.
Getting my BP taken was a bonus, because it turned out that mine was somewhat high. This was unusual for me, as it's typically in the average to low-average range.
My medic asked if I was stressed, and I laughed. What small business owner isn't stressed all the time? Knowing that I'd just started a new diet and exercise routine, she said the high blood pressure was possibly a response to those changes, and that I may want to see my doctor if it stays high.
It was a good reminder that VisitHealth is not a replacement for your GP. It's part of a range of healthcare services that work together.
After the initial health checks, my medic washed her hands and prepared to do the blood draw. Having notoriously small veins, I asked what would happen if she couldn't complete the procedure. She explained that they'd reschedule an appointment with a senior RN.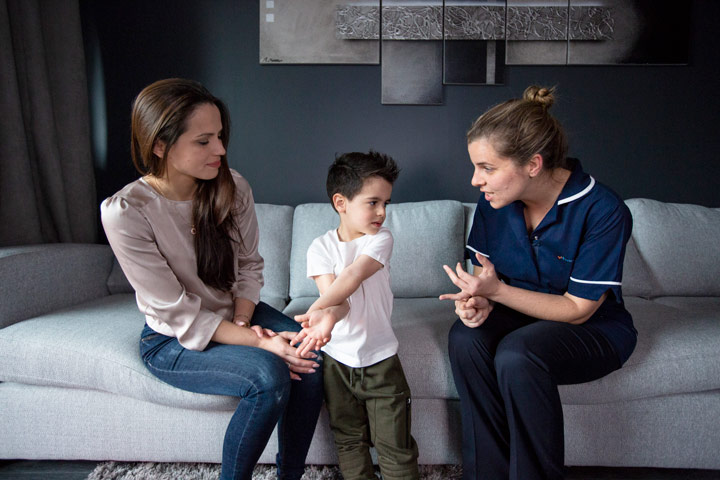 Luckily, it was quick and painless. My medic prepared the samples for the lab, packed up her things, and cleaned up before heading back to her car.
The entire visit took 20 minutes. And I never had to leave my house!
As promised, my results came via email the next morning in an easy-to-understand PDF. Everything was in the normal range.
If something had been flagged as abnormal, I would have been instructed to contact my GP. Very abnormal results are sent directly to your GP, who will call you to discuss next steps.
I was relieved that my electrolytes were fine, though I was still feeling tired. But after a week or so of intermittent fasting and exercise, my energy levels went back to normal. As it turns out, changing your eating habits and becoming regularly active can take your body by surprise!
Had I decided to stop my new routine until I'd consulted with my GP, I would have lost weeks of progress. Sometimes you just want a little peace of mind. And I'm grateful to have found it with VisitHealth.
Why use VisitHealth services?
VisitHealth isn't just for routine blood tests. They offer a wide range of diagnostics, medical assessments, and nursing care in your home or workplace, including:
Sonography
STI testing
Blood pressure monitoring
Wound dressing
Women's health
And more
Visit the website for a complete list of available services and fees.
Patients also pay a visit fee depending on their location. I live in Zone 3 and paid £59. If you have private health insurance, you may be able to get some or all of these costs reimbursed.
Finally, I love how easy it is to book an appointment. You can either fill out an online form or request a callback from someone on the team. No need to spend your entire lunch break waiting on hold!
If you're looking for quick, convenient, on-site healthcare, I highly recommend VisitHealth.
Disclaimer: This post is a review of my personal experience with VisitHealth. I am not a medical professional, and this post is not intended as medical advice. I do not guarantee or warrant your experience with VisitHealth. Please consult the VisitHealth website for up-to-date information on services and Terms & Conditions.