There are acronyms aplenty when you're discussing UK visas. HMRC, NHS, UKVCAS–the list goes on. But there's one acronym that pops up in immigrants' conversations more than anything else: ILR.
But what exactly is UK ILR, and why does everyone want it?
Here's what you need to know.
Disclaimer: This post is for informational purposes only and not intended as legal advice. Always consult with a legal professional regarding your personal circumstances.
RELATED: How to Move to the UK: Ultimate FAQ
What is UK ILR?
In the UK, ILR stands for "indefinite leave to remain". It's also referred to as settlement or permanent residency.
Unlike visas, which have to be renewed in order for you to keep living and working in the UK, Indefinite Leave to Remain lasts forever (with a couple important caveats I'll address later).
Why should I apply for ILR?
UK ILR has a whole host of benefits that aren't available to most visa holders:
Right to live, work, and study in the UK
Right to vote
Eligibility for public benefits
No need to renew
Having ILR also makes it much easier to buy property in the UK as an expat. While lenders do give mortgages to non-permanent residents, their criteria are much more strict and often require higher salaries and deposits.
The other big reason to apply for ILR is that it leads to British Citizenship. Once you've held ILR for 12 months, you can apply to become a citizen if you so choose.
When can I apply for ILR?
The process for getting ILR depends on the type of visa you hold.
For most UK visa holders, you'll be eligible to apply for ILR after five continuous years of residency on an eligible visa (ex. Tier 2/Skilled Worker visa, UK Ancestry visa, Partner visa).
Some visa holders, like those with Tier 1 or Global Talent visas, can apply after just two or three years.
Under the current immigration rules, Intra-Company Transfer visa holders are not eligible for ILR. Check out my post on switching from a Tier 2 ICT visa to a Skilled Worker visa to learn more.
There are also a few unique cases where non-visa holders may be eligible for ILR. You should check the UK government website for more eligibility details.
How do I get Indefinite Leave to Remain in the UK?
In order to get Indefinite Leave to Remain in the UK, you'll need to fill out an application and prove you meet the eligibility requirements, including:
Successfully passing the Life in the UK Test
Proof of continuous UK residence
Demonstrating that you haven't been absent from the UK for more than 180 days in the 12 months leading up to your application
Evidence that you speak English at the required level (not all applications need this)
Absence of criminal convictions or breeches of your immigration status
For Tier 2/Skilled Worker visa holders, you'll need a letter from your employer confirming your salary and that they need you to work for "the foreseeable future"
Applicants need to have their biometrics taken as well.
As of 2022, the ILR application fee costs £2,389. There's also a £19.20 fee for biometrics, and £50 for the Life in the UK test.
You may also want a solicitor to help you with the application process, so be sure to factor that expense into your ILR savings plan.
Also, the timing of your ILR application is critical.
In most cases, the earliest you can apply is 28 days before you've been in the UK for five years on an eligible visa. Applications submitted before this time will be automatically rejected.
When counting your time towards eligibility, make sure you leave out any days you were on a non-eligible visa (ex. Tier 2 ICT, fiance visa, etc.)
Finally, you must apply for ILR before your current visa expires. If you don't, you'll be forced to renew your visa before you can apply.
If your visa expires while you're waiting for your ILR decision, you'll be given a temporary right to stay in the UK until they've processed your application.
RELATED: How Much Does it Cost to Move to the UK?
How long does it take to get an ILR decision?
The standard processing time for UK ILR applications is six months.
However, you can pay an extra £800 for a next working day decision, or £500 for an expedited five day decision.
Is ILR the same as permanent residency?
ILR is effectively the same as permanent residency, with one important caveat: it will lapse if you spend 2 or more years outside the UK.
You can also get your ILR status revoked for a few reasons, including committing a serious crime.
If you were hoping to stay in the UK just long enough to get ILR, move elsewhere, and maybe come back when you retire, it won't work.
For true permanent residency, you'll need to stay an additional 12 months to become eligible for British citizenship. As of 2022, it takes around 3-4 months to process citizenship applications, plus an additional £3,500-ish in fees and optional help from a lawyer.
Once you're an official British citizen, you can remain outside the country indefinitely without worrying about losing your right to abode.
I hope you found this basic overview of the UK ILR process helpful! For more useful tips and downloadable resources, join my Patreon below.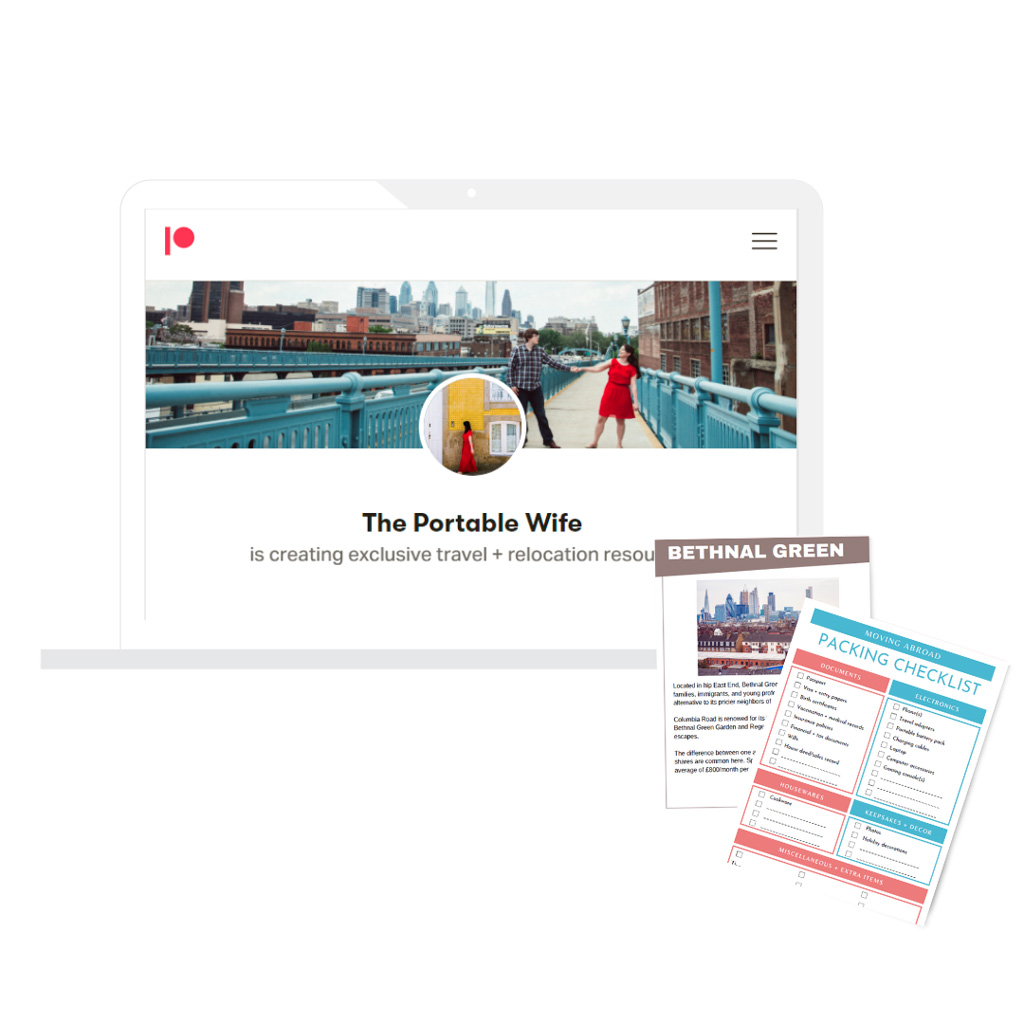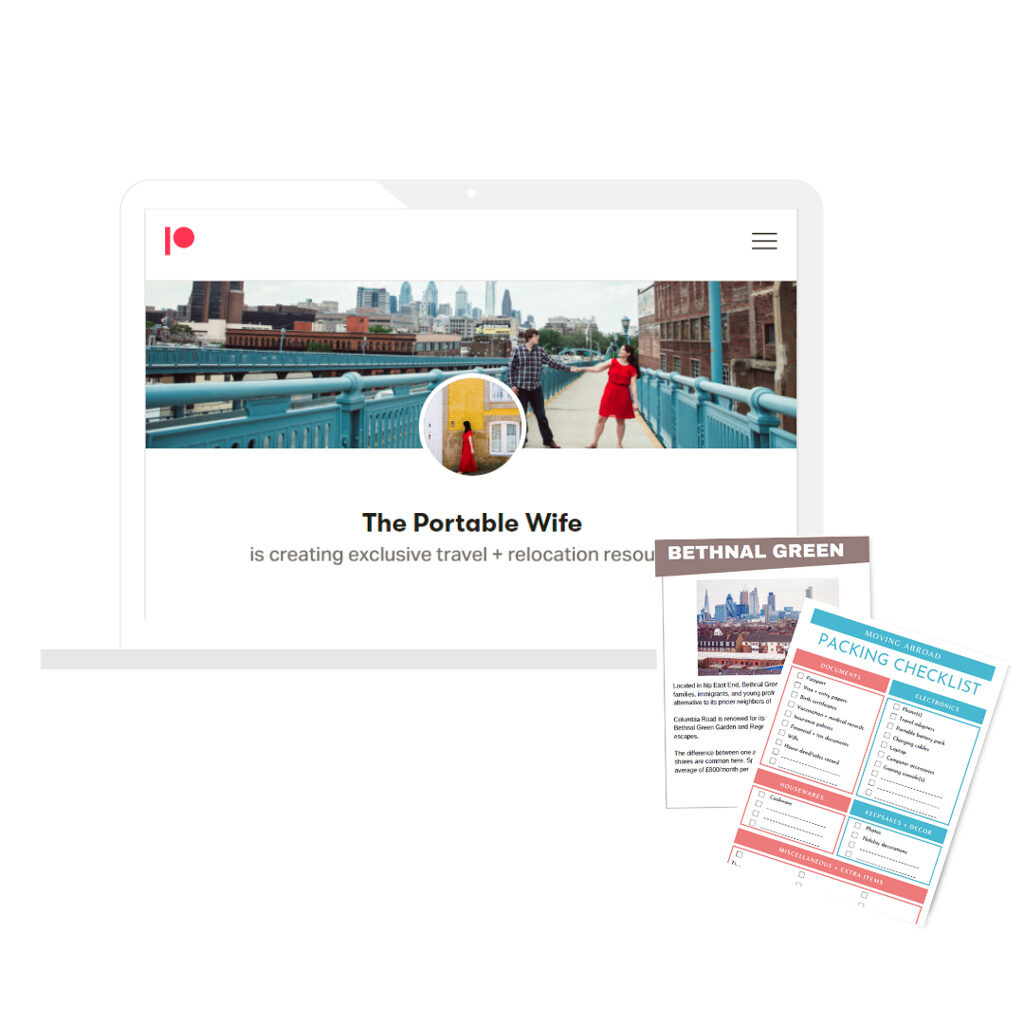 Want more travel + relocation tips?
Become a member of my Patreon group for exclusive access to my resource library, including:
Printable packing lists for moving + travel
Money-saving tips
Insider travel guides
And much more