Every week, I field emails and DMs from people who need help relocating to London from overseas. And it's no surprise, because the process is complex, expensive, and downright confusing at times. Luckily, there's one sure-fire way to save your sanity: hiring a relocation agent.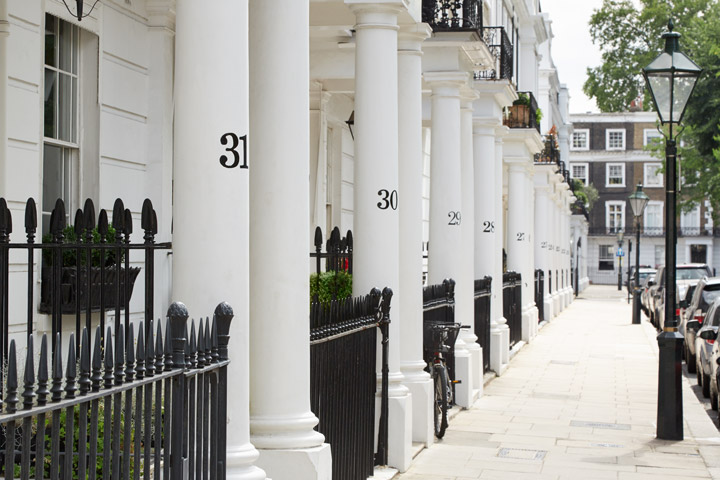 This post is sponsored by Simply London. Book your free consultation today.
When my husband and I moved to London from the US, we were under a ton of stress. Trying to sort out visa paperwork, sell our home, and find a pet-friendly place to live–all while working full time–led to a lot of sleepless nights.
I'm a do-it-yourself kind of gal, but I just didn't have the energy or expertise to pull off an international move alone.
I knew we needed help. So after a bit of deliberation, we hired a relocation agent. And the sense of relief was instantaneous.
Our agent supported us every step of the way, from narrowing down our flat search to setting up our utilities. She's the reason we moved straight into a beautiful, dog-friendly flat in our ideal neighborhood, instead of a pricey short-term rental.
Although I've written a lot about our move to London, I am by no means an expert.
To truly understand the relocation process, I interviewed Sylvie Froger, founder of Simply London. After her own difficult relocation, Sylvie created an agency that's helped thousands of soon-to-be Londoners start new lives in the city.
Today, Sylvie's sharing some of the hurdles she helps her clients overcome on their journey to London.
What is the biggest challenge people face when relocating to London from overseas?
One thing anyone relocating will be looking forward to getting a taste of is London life – a vibrant and diverse mouthful of city living that will leave you hungry for more.
Unfortunately, that's easier said than done. With so much to arrange before, during and after the move, making your dream a reality can seem like a daunting task.
The biggest challenge often faced by our customers is the sheer volume of choice faced when it comes to finding the right neighbourhood, the right home or even the right school for their kids.
Despite the amount of options on offer, London is a fast moving and competitive marketplace, and nowhere is this more true than when it comes to finding the best schools and homes. If you add into the mix the fact that our customers are often looking from abroad, as far away as New York, or Sydney, it can become an incredibly intimidating task.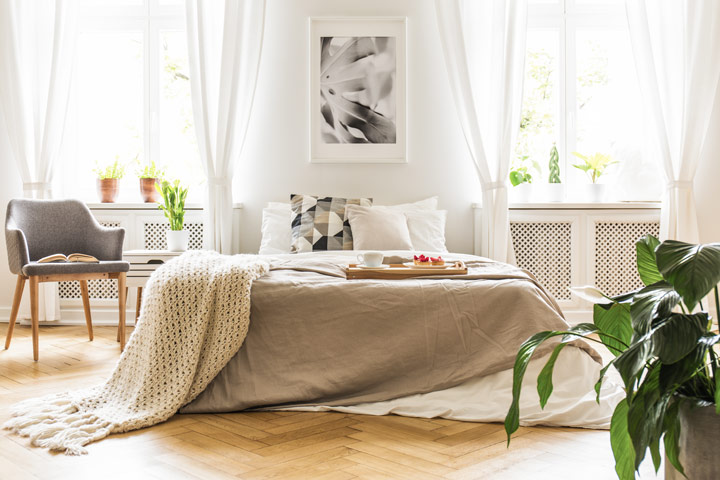 Finding a place to live in the city is certainly overwhelming! What are the ways a relocation agent can help you choose a place that fits your needs?
There's more to finding your ideal London home than just bricks and mortar. First, you need to pick an area that suits your personality, budget and lifestyle. Get both these decisions – area and property –right, and your relocation will be well on its way to being a resounding success.
Unfortunately, the rental market in the capital is vast and varied to say the least – so much so that it's highly competitive even in premium areas. The rental process is, therefore, littered with technicalities that will leave most people scratching their head.
Simply London's housing experts will help you define your specific search criteria, before selecting the most compatible areas and properties to view. We even offer personal orientation tours if you'd like to explore several areas before deciding where to live–there's no open-top tour bus though we're afraid. And we can manage the rental agreement negotiations once you've found "the one".
I remember being shocked at how long it took to get our internet service set up after moving in. What are some other things that might surprise people about London life?
Utilities are often the biggest headache when it comes to relocating – particularly for individual movers.
When it comes to finding the right balance of utilities suppliers, a little bit of research goes a long way. There are now price comparison tools you can use to make sure you're getting the best deal, and a growing number of new challenger brands that attract new customers with offers you can't find elsewhere. We understand that this can be time consuming, but it really is worth it when it comes to signing 24 month contracts.
Estate agents are another major gripe. We've heard stories of houses being promised and deposits taken, only for movers to be told at the 11th hour the deal has fallen through (often to a better offer), and deposits can be hard to claw back. It's not for the faint-hearted!
Luckily, we've spent years finding the most reputable estate agents in London, and developing relationships with them that mean our customers are at the front of the queue when the best listings hit the market. We're also able to take those pesky utilities conversations off your hands, so you can get on with your new job, or enjoy the city you've just moved to.
Are there any pleasant surprises about the process of moving to London?
I read recently in the Time Out Index 2019 that almost 80 percent of Londoners feel happy. That means around 7 million of the city's 8.8 million residents love the city they live in. And who can blame them?
London has it all – from royal residents, iconic architecture and fascinating museums to pubs on every corner, sprawling urban parks and jellied eels (an acquired taste).
I speak to a lot of movers who are so pleasantly surprised by the diversity you can find in London's boroughs, from Caribbean street food in Brixton, the deer park in Richmond, the inner city farm in Hackney, to day festivals in Dalston. There is just so much to see and do, for both families and individuals.
Many of my readers are relocating to London with a partner. Do relocation agencies offer any support for partners to find work, or settle into the community?
That's a very typical situation and one we deal with all the time. We do regularly work with partners and spouses who want some support when taking their first steps in the city. If there are kids on the scene, often the first priority is finding the perfect school, which is a service we are proud to excel at, but what next?
Settling into life in London doesn't just mean getting used to the food and remembering which side of the escalator to stand on. At the last count there were over 90k restaurants and 3k pubs in the city, not to mention the coffee shops, markets, bars, brunch spots and secret cinemas. If that all seems a bit much, then add in the museums, galleries, night clubs, attractions and massive clocks called Ben.
Taking this all in requires time and a good plan. Luckily, with apps like TimeOut, DesignMyNight and CityMapper, help is at hand when it comes to negotiating the city's boroughs, each with their own distinctive and charming personality.
At Simply London we regularly organise language lessons, cultural orientations and neighbourhood tours for new arrivals looking to get their local bearings, from the best gyms, the quickest commute, to discovering that hidden coffee shop in your local park.
We also offer "back to work" workshops, designed to help spouses find jobs in their new city. These include UK-appropriate CV writing, curating LinkedIn profiles, insights into what one can expect from the UK jobs market and support with applications.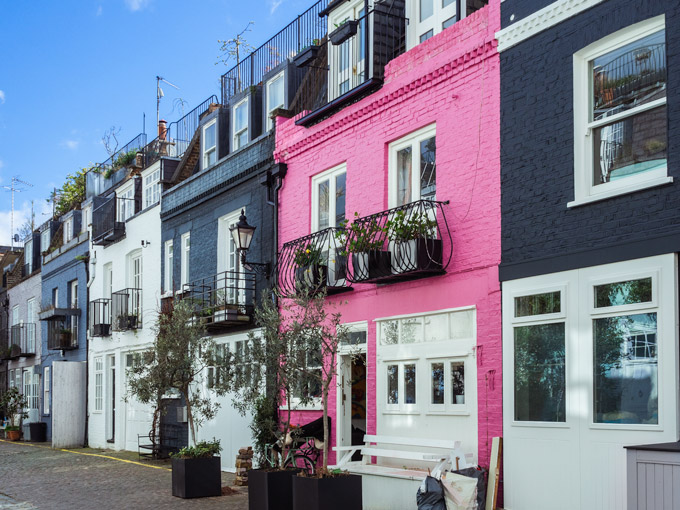 Have you worked with clients who've never been to London before? What do you do differently to assist them?
Absolutely, our bravest customers!
Any move is daunting, but arriving in London for the first time can be overwhelming without the right support. We're so conscious of this fact. I think I've mentioned we're able to offer language and cultural lessons, and neighbourhood tours, but if I'm honest, it's the daily interaction with the team here at Simply London which can help the most in this regard.
I'm biased, but as a team of women we pride ourselves at being sensitive to even the slightest concerns, and often work outside normal hours to ensure our customers are comfortable. The other evening one of our consultants was cutlery shopping for a customer so they had a decent set to come home to!
London has a complex and competitive schooling system. How do relocation agencies help families find the right placements for their children?
In an ideal world, our customers would be able to dictate the terms and timings of their relocation, but it never really happens that way. The problem is, for families looking to relocate, it's okay that the house comes without shutters, or that vase you didn't like anyway picked up a crack in transit.
But when it comes to schooling, compromise isn't an option.
London is bursting with some of the best private primary schools in the world, and some outstanding state options if you know where to look – which is where we can help.
We're experts at finding, applying for and getting places at the right schools for the budget, location and needs of the children. We understand that their happiness is the most important thing for our clients, which makes it the most important thing for us, too. We understand London's private and state educational landscape, we know what schools are looking for in applications, and we have relationships with the right organisations.
How should people prepare for their first meeting with a relocation agent?
Great question!
We've worked hard over the last few years to develop a 'one-stop shop' service, which means that whatever the challenge, we can provide a solution.
Every now and then we find that we're asked to carry out a home search, but actually the customer needs help moving their belongings, or with their visa application first, which of course we can provide. We encourage customers to think of their perfect move, where do they want to be in a couple of months, and then we work back from there to make it happen.
You should come to your first meeting or call with all of your relocation challenges and aspirations, and we'll take it from there.