Summer is when most cities shine their brightest, but for Amsterdam the spring season takes the crown. After a dreary winter, Amsterdam comes alive with flowers in the parks, sunshine in the skies, and boats along the canals. Visiting Amsterdam in spring is an enchanting, colorful experience that belongs on every traveler's bucket list.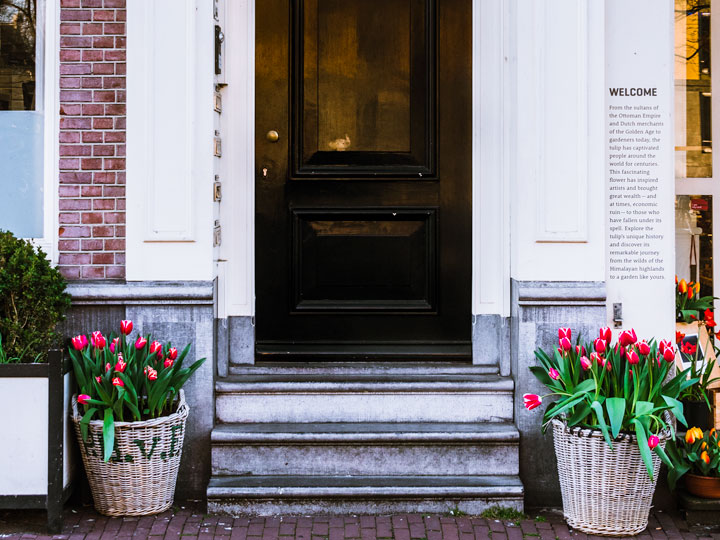 All of the city's top events, celebrations, and attractions are available in the springtime. Plus, during this season you'll be welcomed by an explosion of radiant tulip fields, unique festivals, and one of the most vibrant and interesting Dutch celebrations: King's Day.
With so many exciting things to do in Amsterdam in spring, it's easy to get overwhelmed! This guide will help you make the most of your adventures in the city and enjoy the Dutch life to the fullest.
Spring weather in Amsterdam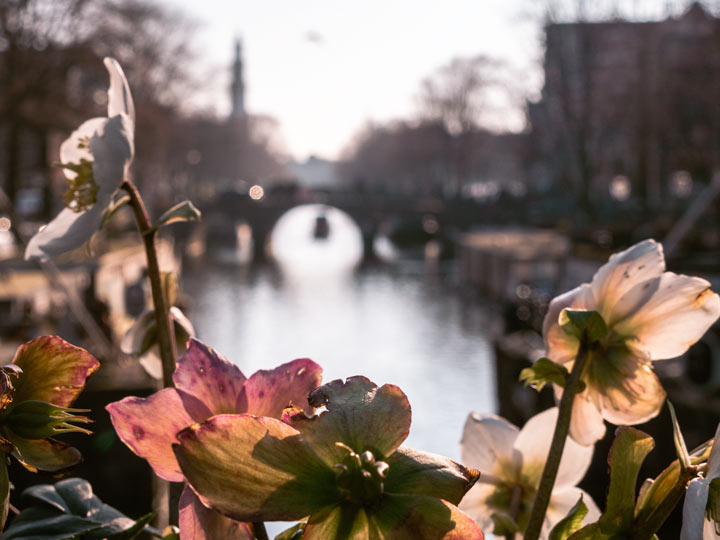 During the spring months, the weather in Amsterdam undergoes a noticeable shift. While winter is full of rainy days that are cold and somewhat miserable, spring months bring cool weather and bright skies.
From around mid-March until the end of May, Amsterdam is full of clear blue skies, sun, and mild temperatures. Daytime temps range from a low of 10° / 50°F to around 20° / 68°F on a good day.
You may get a few days of rain in spring. However, this only makes the grass greener and the flowers bloom more, so it is quite a welcome sight.
Best month to visit Amsterdam
Although spring lasts for a few months, April is the ideal time to plan your visit. April in Amsterdam is when the tulips are in their best bloom, and it's also the month with the most events.
While the crowds will be heavier than March or May, the flowers and festivals make it a great time to plan an Amsterdam itinerary.
What to do in Amsterdam in spring
Spend a day at the park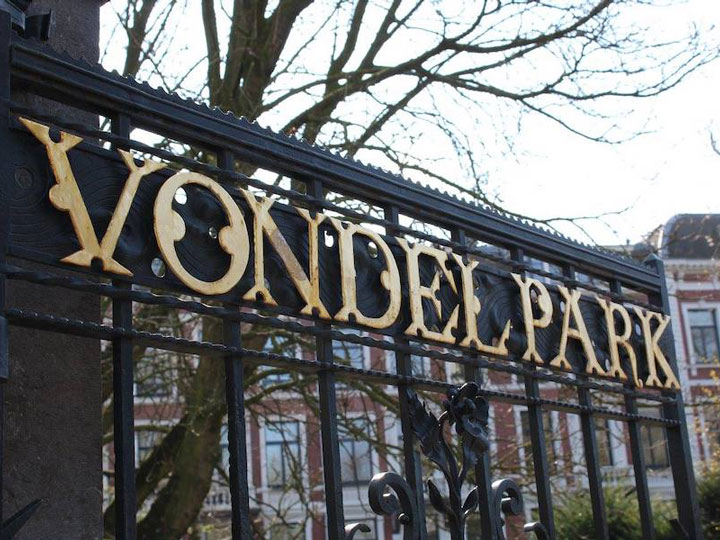 Amsterdam is a city that's luckily riddled with green spaces. On a nice spring day, these parks are full of locals and tourists sitting in the sun having a picnic and just enjoying time with good company.
If you're hoping to spot tulips without leaving the city, head to Vondelpark. Located on the northern edge of the Museumkwartier, Vondelpark is a long green space filled with trees, ponds, walking paths, and of course, lots of spring tulip patches.
For a unique experience without the tourists, head east of the airport to Bloesempark. This charming park is part of the Amsterdam Forest and is filled with cherry blossom trees. Depending on the weather, you can expect to find clouds of pink blooms around mid-March.
Go to a street market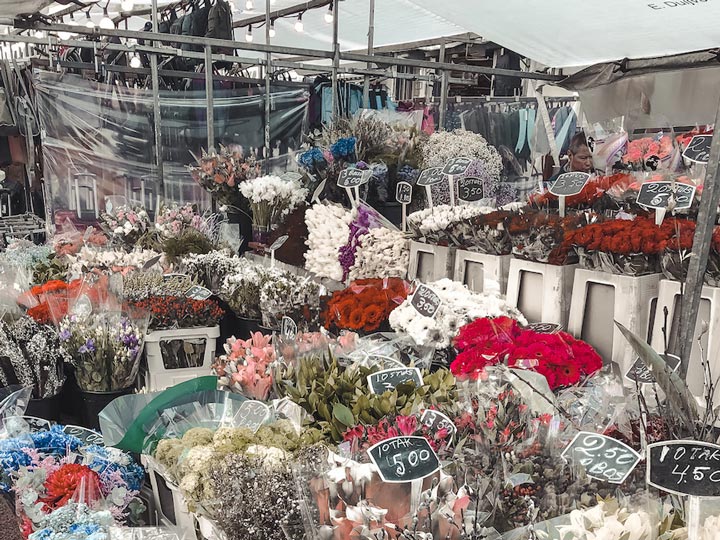 During the spring in Amsterdam, all the street markets become packed with vendors selling fresh flowers, all types of food, and little trinkets. There are so many interesting and different street markets in Amsterdam, and exploring a few of them is well worth it.
Albert Cupy market and Westerstraat street are year-long favorites. However, the floating Bloemenmarkt is a must see in spring. This historic flower market is the best place to buy tulip bulbs in Amsterdam or shop for garden-themed souvenirs.
Save me for later!
Party on King's Day
One of April's highlights is the amazing celebration of the King's birthday. This event takes place on April 27th and is a full day affair that consumes the entire city. It's one unique Netherlands festival that you don't want to miss!
During King's Day, everyone dresses in orange and goes onto the streets to drink, party, and enjoy the day off. The canals are flooded with boats and people celebrating on the water, and on the land it is truly unlike any other celebration on earth.
As you might imagine, people flock to Amsterdam for King's Day, so prices during this time will be a bit inflated.
Visit the tulip fields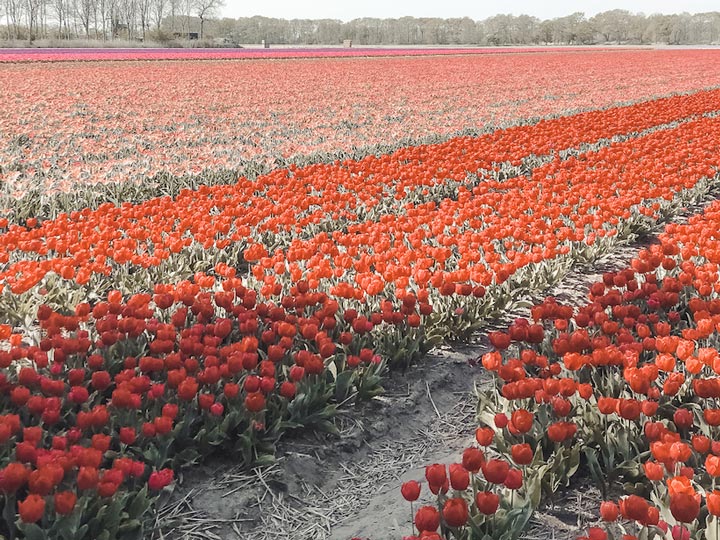 From the famous floating flower market to lush city gardens, there are plenty of places to find tulips in Amsterdam. Over 1 million tourists come to Amsterdam in the spring with the intent to view these tulip fields for themselves and bask in their beauty and wonder.
However, the best spots for tulip-peeping lie just a short ride away from the city.
Most people know about the Keukenhof Gardens of Lisse. But the town is home to several quintessential Netherlands tulip fields, including FAM Flower Farm. The best way to experience the Lisse tulip fields is by renting a bike and riding along the various marked paths, which will lead you past sprawling seas of flowers.
Buses run hourly from Schipol Airport to Lisse, and there are plenty of bike rental shops in town.
Just west of Lisse you'll find Noordwijkerhout, home to Holland's Flower Strip (Bollenstreek). Cyclists love to ride through this vast stretch of tulip fields as they travel between Haarlem and Leidan. However, it's possible to visit part of the strip if you journey west from Lisse and then south along Leidsevaart.
Stroll around Keukenhof
Also located in Lisse, Keukenhof is one of the world's largest gardens and the main reason people visit Amsterdam in spring. You may have seen photos online of the unique flower gardens in different shapes and designs that make Keukenhof whimsical.
Keukenhof is a short bus right away from Amsterdam, which makes it a great day trip from the city. However, the gardens are only open from mid-March to mid-May, so plan your visit accordingly.
Since this is one of the most popular springtime attractions, you must get tickets well in advance to ensure you get the timeslot you want. In general, afternoons are best avoided if you want a less crowded experience. Also, it's strongly advised to avoid going during the Easter weekend, as this is the peak time for visiting Keukenhof.
Go on a day trip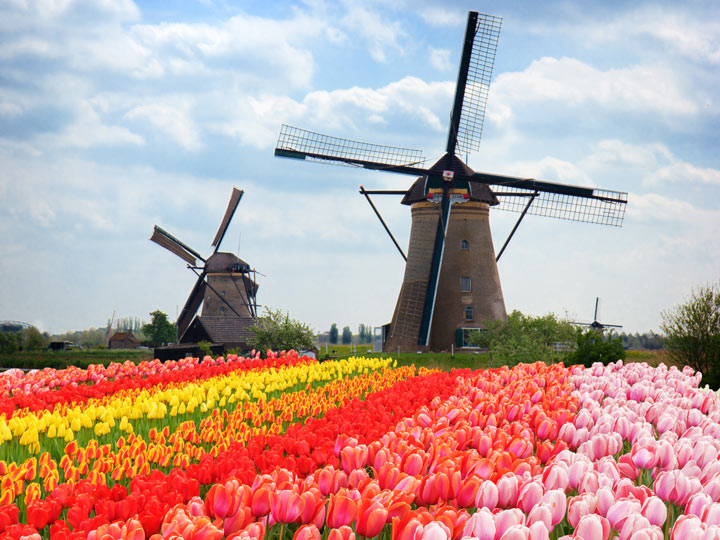 With sunny days and flowers blooming all around the Netherlands, it's the perfect season to take a day trip to one of the neighboring cities. There are dozens quaint towns and villages that are just waiting to be explored. And they'll all have far fewer tourists than Amsterdam!
If you are looking for some day trip inspiration, check out this post.
Marvel at the windmills
The Netherlands is known for their authentic wooden windmills. Although you'll find a few scattered around Amsterdam (like the De Gooyer Windmill), the country's windmill capital is just a short 20-minute bus ride from the city!
Zaanse Schans has a bunch of green-colored windmills and other buildings and attractions to explore. You can walk around the flat greens, go inside the windmills, eat Dutch cheese, try the fresh chocolate, and even put on Dutch clogs.
When everything is coming alive and the skies are blue, there's no better time to explore Amsterdam than spring.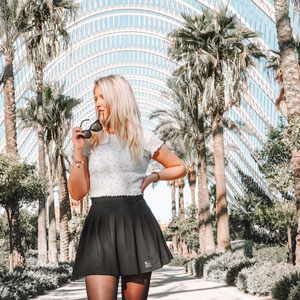 Samantha Karen
Owner of Sam Sees World
Samantha is an Amsterdam resident and the founder of the travel bog Sam Sees World. She's a millennial traveler on a mission to seek the new and unknown so she can document her experiences and inspire others to explore this wondrous world. Her objective is to provide valuable information on the best things to do, see, eat, and experience while traveling and getting some good Instagram photos along the way.