Tokyo is the world's second largest city and one of the most popular tourist destinations. Travelers who fall in love with this city find themselves drawn back again and again. But even repeat visitors can miss out on experiencing Tokyo like a local, and often end up doing the same touristy activities time and time again.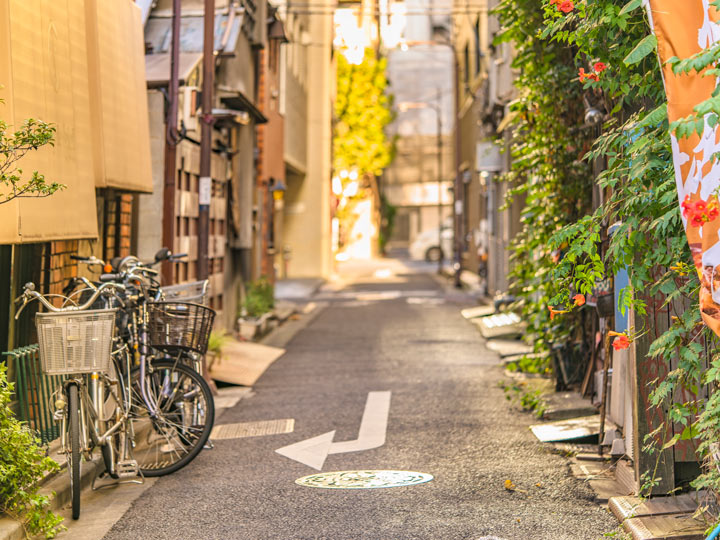 That's why I invited a special guest to share where locals go in Tokyo!
Danny Kang and his Japanese partner have been living and traveling across Japan for several years. Whether you're traveling to Tokyo for the first time or the 10th, Danny has some insider tips to get off the beaten path and live your own Terrace House-style day out in the city.
With so many things to do in Tokyo, it would be a waste to travel here and not have any unique experiences in this huge metropolis. If you feel like you've exhausted every list you can find about exploring the city, here are nine fun ways to travel Tokyo like a local. 
Start your day at a trendy coffee shop or cafe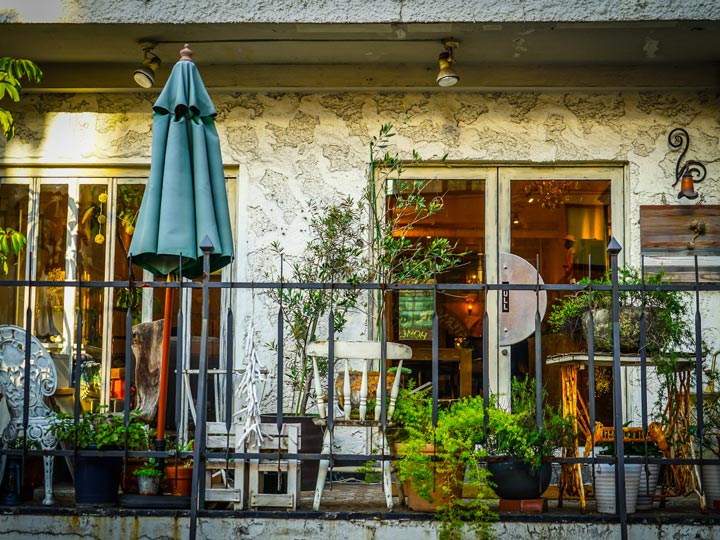 Japan isn't really known for having the best cup of coffee, but Tokyo sure can deliver. Coffee shops have slowly been trending in Tokyo over the past few years and there are lots of quality coffee shops around the city.
Most of them are concentrated around the Harajuku, Shinjuku, and Shibuya area. Tokyo is also home to the 5th Starbucks Roastery in the world (currently there's only 6).
Here's a small list of some amazing coffee shops in Tokyo that we've enjoyed:
Lattest (Omotesando)
Fuglen (Yoyogi Park)
Streamer (Shibuya, Harajuku, Nakameguro, Shimokitazawa)
The roastery by nozy coffee (Shibuya)
Switch Coffee (Nakameguro)
Go out for a hanami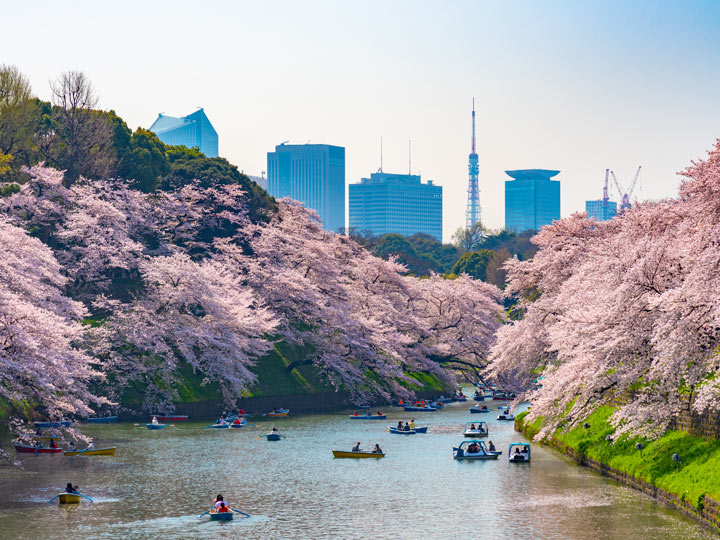 If you visit Tokyo around late March, you may get a chance to see the sakura blossom. This magical event only happens once a year for a short amount of time.
During cherry blossom season, Tokyo locals go out to take pictures and attend sakura festivals in popular places like Meguro River and Shinjuku Gyoen Park. However, the true Japanese way to celebrate the cherry blossom season is to go for a hanami under these beautiful trees.
A hanami is when you get together with a group of friends or family and have a picnic under the beautiful cherry blossom trees. Head over to the nearest Don Quijote to purchase some hanami essentials and visit one of the many parks in Tokyo to enjoy cherry blossoms the way that locals do.
Eat at an izakaya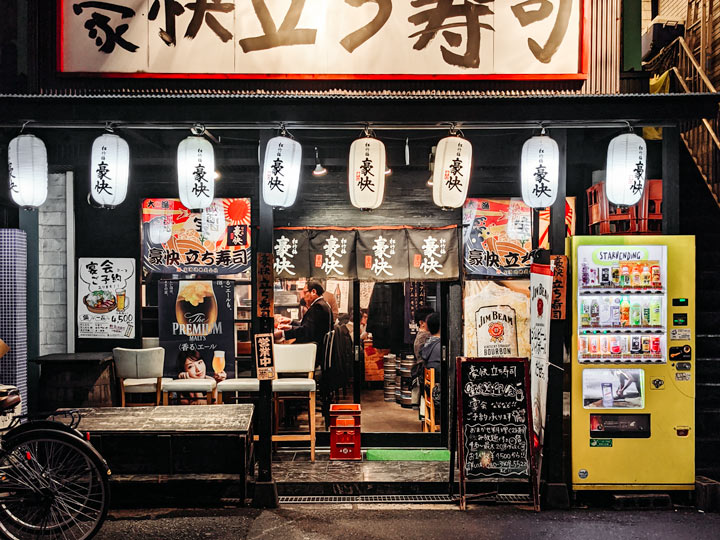 Whether you're a college student, hard-working salaryman, or an elderly citizen, an izakaya is the go-to place for dining out in Japan. An izakaya is a Japanese bar that's a mix between a restaurant and the standard western bar. You would go to an izakaya for the drinks, but they serve small side dishes to compliment the beverages.
There are many different types of izakaya serving a variety of drinks and dishes. And you'll find one in almost every neighborhood. If you're traveling to Japan alone, an izakaya is the perfect place for a casual solo meal.
Explore the suburbs of Tokyo like a local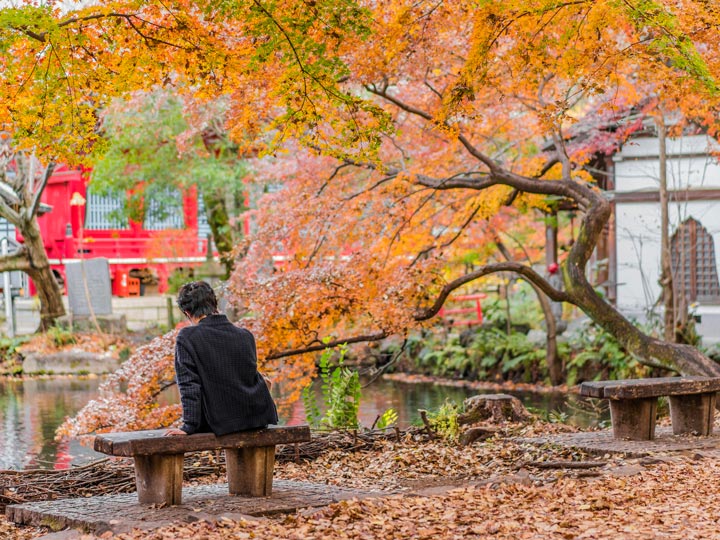 If you want to truly experience Tokyo like a local, head on over to Kichijoji. This cozy neighborhood is one of the most desirable places to live in Tokyo.
Kichijoji isn't as crowded as the main parts of Tokyo. And one of the main reasons for its popularity is because of the great variety of things to do.
There are hip coffee shops in the day and local bars with local tastes at night. The south exit is full of vintage and thrift shops. And in the north exit, the streets are lined up with individual shops.
Amid the city vibes, there's the famous Inokashira Park where you can take a breather and enjoy nature. The famous Ghibli Museum is also located near the park, so if you're a fan of Ghibli films, make sure you add it to your Tokyo itinerary!
Spend a whole day at Round 1
If you love being active, you'll love sports entertainment facilities in Tokyo. And one of the best facilities is Round 1. Many American travelers assume that Round 1 is an arcade center, but it's more than that.
Depending on the Round 1 location, you'll find karaoke, billiard tables, darts, bowling, table tennis, archery ranges, and so much more. Many of these facilities are open 24 hours, so if you're not a fan of bars and night clubs, this is definitely a great alternative to enjoy the Tokyo nightlife.
Try some winter activities and stay at a ryokan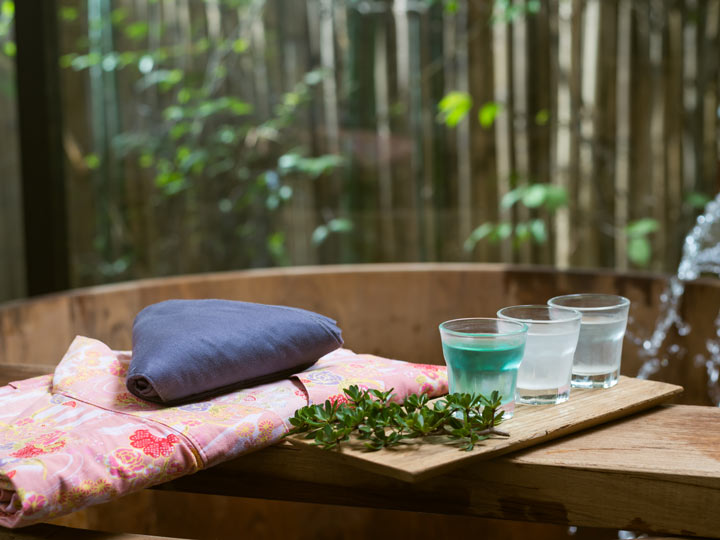 Japan is known for winter sports, and there are almost 2000 ski resorts in Japan. Travelers staying in Tokyo can take an easy day trip to Karuizawa or other places in nearby Nagano prefecture for a fun afternoon of skiing, snowboarding, and ice skating.
After a chilly day of winter activities in Japan, the perfect way to relax afterward is to jump into a hot spring. And the best way to do that is by staying at a ryokan, a traditional Japanese hotel.
At a ryokan, you can enjoy a great onsen while experiencing the Japanese hospitality experience. You may also get to try a full-course dinner with various washoku (Japanese cuisines) that you typically only experience at high-end Japanese restaurants.
Visit a Japanese garden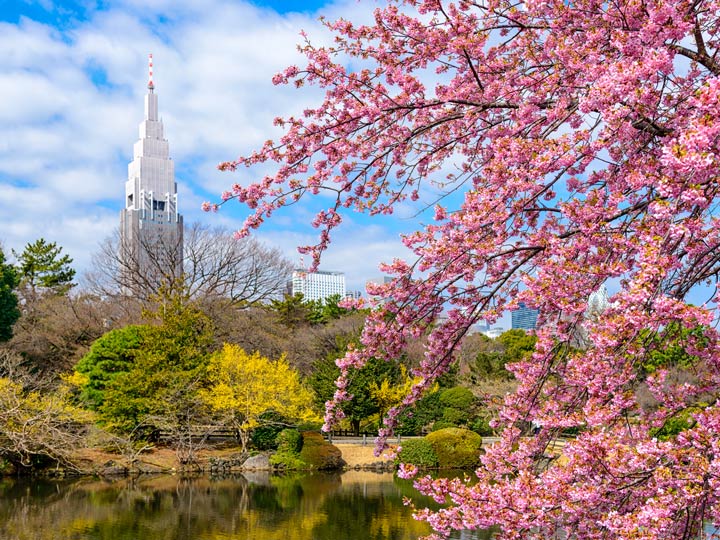 If you want to slow down the pace a bit, try visiting a Japanese garden. Despite being the metropolitan capital, Tokyo is home to a number of calm and quiet green spaces where you can take a break and appreciate nature.What makes Japanese gardens unique is the carefully designed layout and placement of plants, grass, and lakes.
Here's a list of some of the most well-known Japanese gardens in Tokyo:
Shinjuku Gyoen
Hamarikyu Garden
Mejiro Garden
Rikugien
Koishikawa Korakuen Garden
Save me for later!
Watch sumo wrestlers practice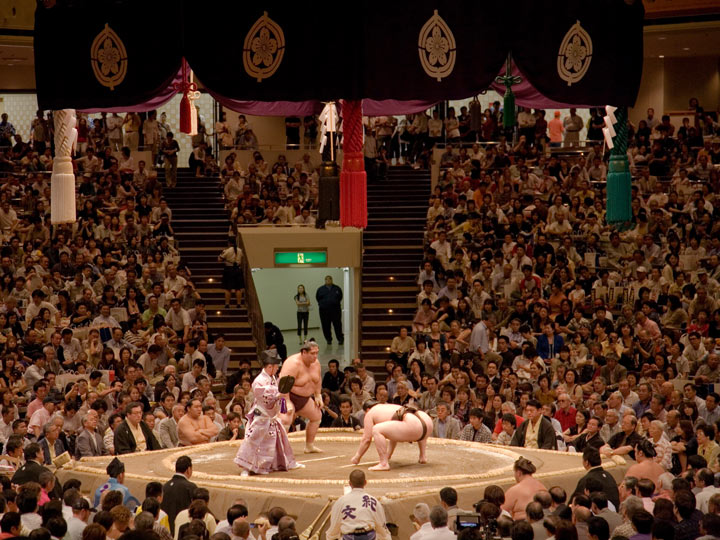 It's extremely hard to attend an official sumo tournament. Not only are tickets expensive, but tournaments also only happen a couple times a year and constantly switch locations. Instead of adjusting your trip for these sumo tournaments, you can watch the sumo wrestlers practice for free!
There are 45 sumo practice spots in Tokyo, and some allow visitors to observe while they get in fighting shape. The practices are held early in the morning and while you're there, you are required to follow certain rules that allow the wrestlers to practice without any interruption.
For the brave: group dating at a Gokon
For the single and brave travelers who are curious about the dating culture in Japan, there's a thing called a Gokon. A Gokon is when a group of the same gender goes on a group date with a group of the opposite gender of equal number. Many Gokons happen through a mutual friend, but there are some restaurants and izakaya that have a system to arrange this for you.
If you walk into these restaurants with a group of the same gender, they automatically match your group with an equal number of the opposite gender. The standard rule is that girls can eat for free while the guys have the responsibility to pay for the girls.
Aisekiya and Switch Bar are two chain restaurant/izakaya for this type of dating. Whether you're interested in meeting locals or finding true love, this could be an interesting experience!
Need more Japan travel planning resources? Check out these posts: