Moving abroad is a major life event for anyone who is brave enough–and lucky enough–to take the leap. While being an expat is exciting, fun, and eventful, it can also be challenging. From making friends to figuring out where to buy groceries, the difficulties of living in a foreign country can feel insurmountable at times.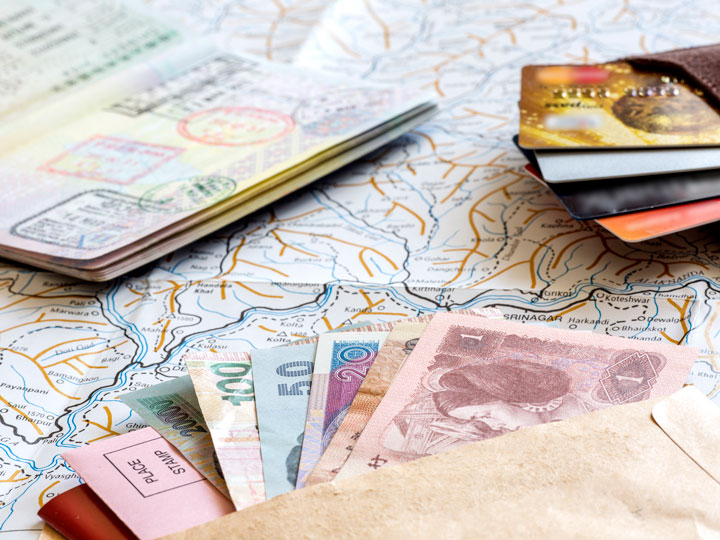 Behind the lens of social media and the interesting lifestyle, being an expat can be just plain hard. Here are some of the typical challenges faced by expatriates along with some tips that make moving abroad a little easier.
RELATED: Ultimate Moving Abroad Packing Checklist
This post contains affiliate links. As an Amazon Associate, I earn from qualifying purchases. For more information, click here.
Fitting in as an expat
In life, it's never great to feel out of place. Living in a different culture has a way of making you feel that way almost all the time.
For new expats, it's important to enter the experience of moving abroad with an open mind. Knowing that there are more ways of life than the one that you're used to in your native country will make the journey much easier for you. If you want a label for this mindset, it's called cultural intelligence, and it can be as difficult to master as learning a new language.
The biggest thing to keep in mind is that the feeling of not fitting in is common, temporary, and can be overcome with a little work. The first 30 days as an expat can be a whirlwind of emotion and frustration, but things slowly fall into place.
Make a point to attend some cultural events in your new country. You can even learn a lot about the culture by simply watching television (probably with subtitles at first). Introduce yourself to your neighbors and invite them for a cup of coffee. These things will all give you some insight into the local culture and will help ease the feeling of not fitting in.
Making friends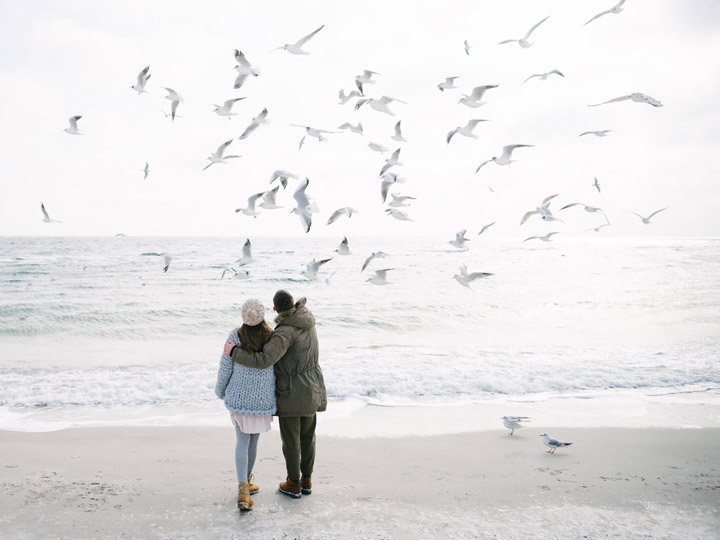 Getting to know new people in your new country is extremely important. It can be tough for expats to make friends, especially in locations that lack an expat community. However, remaining isolated is not an option, and is a surefire way to make your experience miserable.
To meet new people abroad, use every resource possible. This includes searching for meet-up groups online, researching the expat community and finding expat events online. There are even Facebook groups that cater to the expat community.
The key thing is to put yourself out there. Like most things in life, the more you put into making friends, the more you will get out of it. Joining clubs, sports or volunteering will also expand your social network.
Save me for later!
The language barrier
While technology can help make language less of a barrier, a lack of fluency adds additional challenges to living in a foreign country.
Soon-to-be expats should add learning basic phrases to their moving abroad checklist. A bit of effort will make a good impression on locals and help you to meet new people. If possible, sign up for language classes – it's not only helpful for linguistic learning, but also a great way to meet new people.
Friends from language class will also be just like you – living in a new country where they have a small social circle and don't speak the native language. If they're not available, consider finding online lessons for distance learning.
When in doubt, remember this beautiful living abroad quote:
Everyone smiles in the same language.

– George Carlin
Distance from home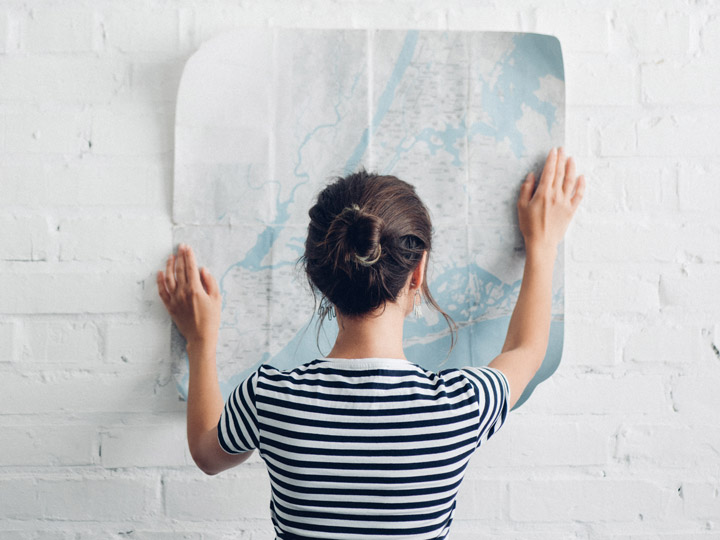 It goes without saying that expats can struggle with being far from friends and family. Keeping in touch with loved ones is vital for your mental health and success living abroad. The challenge can be finding time to stay in contact and dealing with different time zones.
Make a point to schedule regular conversations with your loved ones and learn the time difference. Luckily, technology can help with this. Setting a regular time for a skype session or phone call will ease the distance and make for a better transition to life abroad.
Culture shock
Dealing with culture shock is one of the most common difficulties of living in a foreign country. It happens to most expats, and creeps in as the excitement of arriving to your new home country fades and reality sinks in. It's hard to understand when it's happening to you, and culture shock affects each person differently.
The experience of moving abroad can be intense and frustrating. You forget how much you take knowing how to do everyday tasks for granted. In your native country, you just know things – how to mail a package, what your oven settings are, how to open a bank account…
In an expat situation, you're suddenly confused by the easiest tasks and the frustration can sink in as you navigate the new culture.
Culture shock will inevitably pass. But it's important to monitor your stress levels and support the members of your family who are dealing with the same things.
Family and relationship strain
Relocating abroad is, of course, made better by having your partner or family with you for the ride. However, it can also complicate matters.
Not everyone adjusts the same way or faces the same struggles of moving to a new country. If one person in a relationship follows along and is not working, things get tough. One of you will be experiencing professional highs while the other may be feeling distraught with a lack of job opportunity and no professional network.
Children can also make things difficult as they have their own adjustments with new schools and making friends. For them, it can be even tougher because their classmates are less likely to be bilingual than your colleagues and adults you encounter.
It's crucial that you communicate as a family or a couple. Talk to each other and check in. Even a daily conversation in the first month after moving abroad is a good idea.
You can't express your feelings too much as an expat, especially because you will have a lot of them. The lows are lower, and the highs are higher, so make sure you have an emotional release. Watch for signs of expat depression and learn how to manage it if needed.
Getting overwhelmed with living abroad challenges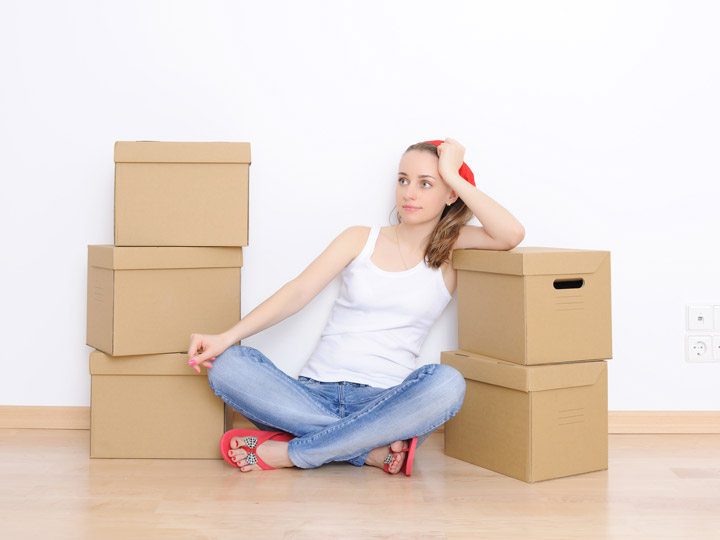 When you first move abroad, so many things happen at once. You or your partner are usually starting a new job, you may need to find a place to live, there are all kinds of forms and paperwork to file–it gets overwhelming.
It's important to take these living abroad challenges one day at a time. Start with the things that will make you the most comfortable, and know that it's okay if you don't do everything in one week.
Maybe the most important thing to you is to have a normal family meal. After you figure out where to buy groceries, you can learn how to use your appliances. Then set up your dining room and kitchen before you take on the rest of the house at your own pace. The rest will happen and you'll feel more in control.
Adjusting to work in a new country
Getting used to work seems like a small hurdle, but it's an oft-overlooked challenge of moving to a new country. While most post people have changed jobs or relocated to a new store/office/factory in their career, it's usually within the same country or even the same town.
Expats have to adjust to working in an unfamiliar culture. The cultural differences and norms in the workplace are as significant as the changes in language, food, and dress around the world. They require respect and some extra work to adapt to the workplace.
Make sure you're flexible and open-minded in your new professional life and personal life as an expat.
Managing your money abroad
One of the most common questions new expats ask is how to move money between bank accounts without paying a fortune in exchange fees. Luckily, there's an easy and cheap solution:
Wise (formerly TransferWise) comes in handy all the time, whether its making a rental deposit or moving funds to cover student loan payments. And it's way cheaper and faster than doing an international wire transfer from a traditional bank.
If you get paid in multiple currencies (hello digital nomads!), the Wise Multi Currency Account will let you send and receive money in over different 40 currencies. It even comes with a multi-currency debit card.
Open a Wise account today to get real exchange rates, speedy transfers, and ultra-low fees.
Feeling unsettled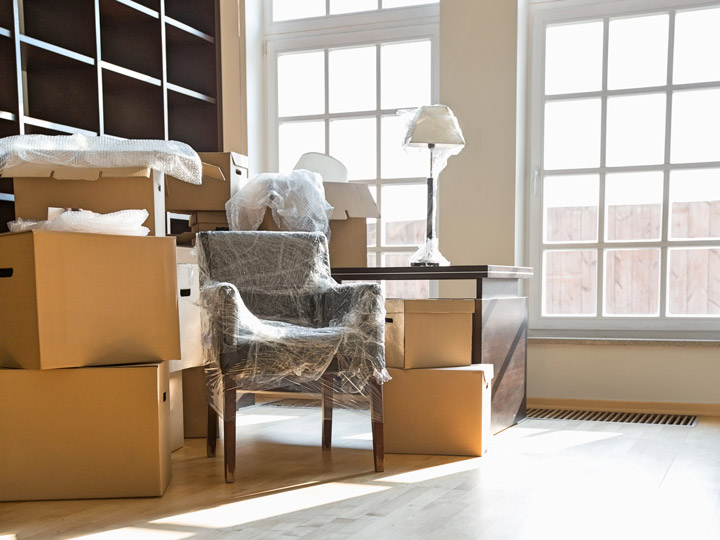 One of the biggest complaints of expats is the feeling of being unsettled. While some people move abroad because they don't want to be tied down, others relish normalcy after some time of being abroad.
Many expats begin their life abroad on a specific contract, and when that contract ends, they need to make another move. When your living situation and visa are tied to temporary employment, it makes it difficult to plan for the future.
If this is the case, the best thing you can do is firmly decide to make the most of the situation. Creating new ties to your new country makes living life with a little ambiguity bearable. Enjoy the time you have rather than worry about when it will end.
No matter what, living abroad is an incredible opportunity. While it's not for everyone, it's something you should be proud of and enjoy. And remember: these difficulties of living in a foreign country are all easy to overcome, and none of them last forever.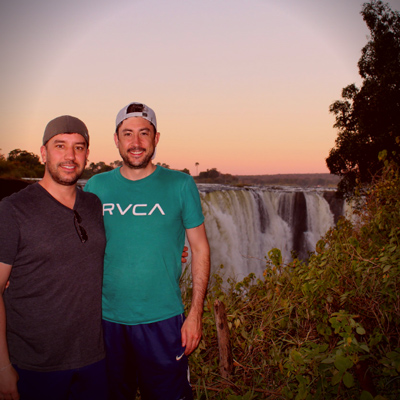 Derek & Mike
Owners of Robe Trotting
Derek and Mike are an American couple from Philadelphia who moved to Copenhagen in 2017. Since then, they've fully embraced the life of living abroad and traveling the world as much as possible. With 40+ countries together, they've started their own travel website, Robe Trotting, and another site, Everything Copenhagen, dedicated to showing people their new city.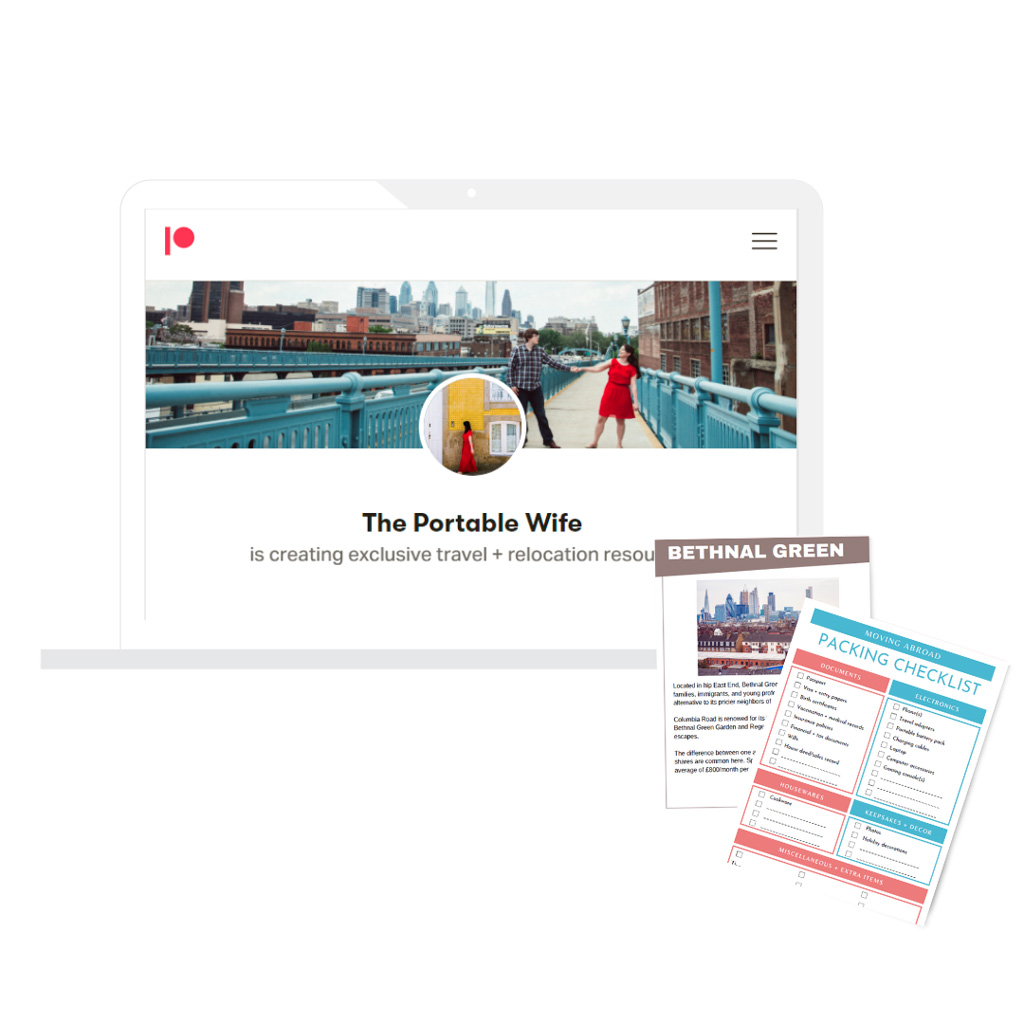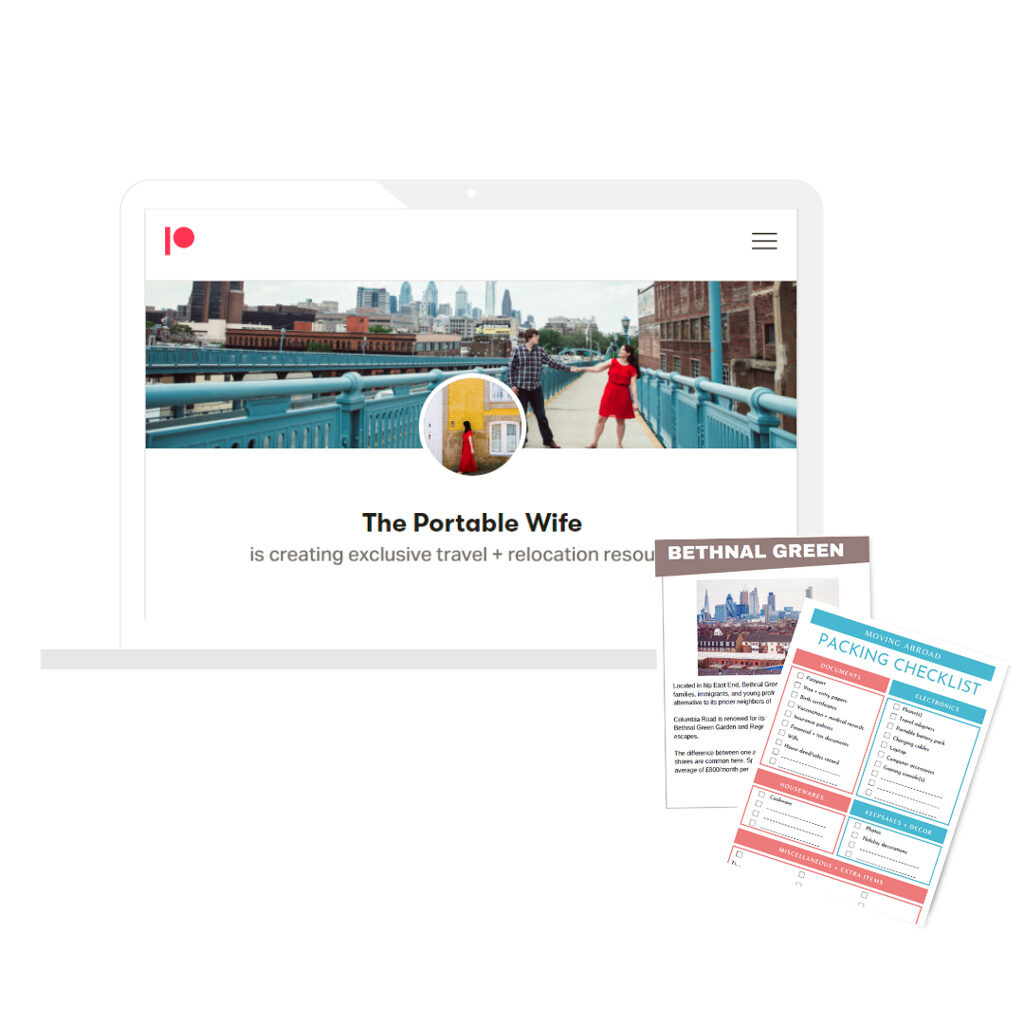 Want more travel + relocation tips?
Become a member of my Patreon group for exclusive access to my resource library, including:
Printable packing lists for moving + travel
Money-saving tips
Insider travel guides
And much more