One of the most difficult struggles for first-time expats is settling into a new country. While sorting out visas and packing for an overseas move may feel like overwhelming challenges at the time, they pale in comparison to the many hurdles of adapting to a new culture.
Loneliness, isolation, culture shock, language barriers… Moving away from home is not something to be taken lightly. However, it's not all doom and gloom! Many of these issues can be solved quite easily.
The problem is that people don't intuitively know the best ways to integrate in a new country. There's a steep learning curve involved, from figuring out where to grocery shop to staying connected with family.
Fortunately, with experience comes wisdom.
Now, I've shared a ton of expat resources based on my own journey. But to provide another perspective on how to adapt to a new country, I reached out to Kev of Two Tall Travellers.
He and his partner have lived all over the globe for the past five years, and they're passionate about helping others do the same, whether that's moving to Beijing or trying out van life.
Kev has tons of experience adapting to different cultures, and he's condensed his life lessons into these top tips for settling into a new country.
This post contains affiliate links. As an Amazon Associate, I earn from qualifying purchases. For more information, click here.
Use technology like the locals do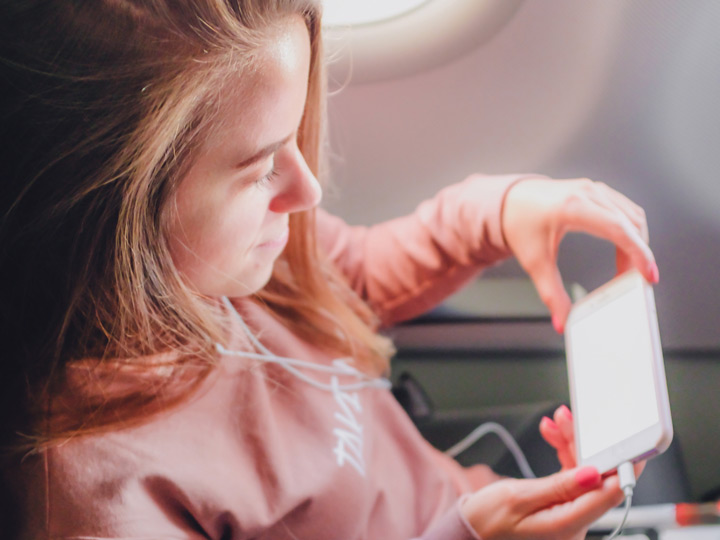 The apps and software you use back in your own country may be utterly useless in your new home. This may sound obvious, but many people that I've met are trying to establish a social circle with apps that nobody around them uses.
You might think that other expats from your old country are still using these apps in the new one. But in my experience it just isn't true. Anyone that's lived abroad for a decent length of time has converted to the local platforms and abandoned the old ones.
For example, when we moved to China, all of our apps stopped working because of the nationwide ban on foreign social media. Although we could still use them because we downloaded a VPN, not a single person in the whole of China uses these apps for day to day chat.
Some of the people I met who were really struggling with loneliness hadn't migrated to the domestic social media. It's a no brainer when settling into a new country.
My biggest piece of advice is to get the local versions of social media and search for expat community groups. The people that run these groups arrange meet ups for anyone who wants to join.
It may sound like I'm recommending to ignore the local people, but this is a temporary measure. Do yourself a favor: meet like-minded people and settle yourself before plunging headfirst into a new culture.
Even if you are moving to a country that shares your native language, the same advice applies. Obviously it's much easier to talk to people and find new social circles if you can communicate fluently. However, you should still find out what apps they're using and migrate as soon as possible.
Embrace the differences to adapt to a new culture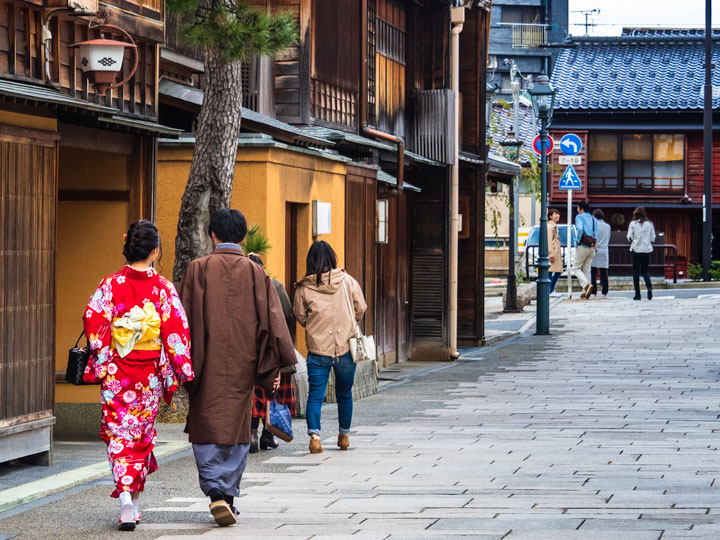 I could write a whole book about the things I've seen while traveling that I'd never seen in my life. Oftentimes, these actions would be completely unacceptable in my home country.
I'll give you a couple of examples:
In Australia, if you serve someone who is intoxicated a drink (even if it seems like they are okay), you can be fined thousands of dollars and will lose your job.
In China, it's commonplace to spit on the ground. Sometimes it lands near you, and sometimes you step in it. It's all over the sidewalks.
If I were to confront a Chinese person who spit near me, they would genuinely have no idea what I was angry about. It's completely normal and isn't even a thing people think about before they do it.
Also, I might disagree with the responsibility laws in Australia, but what is the point in being remotely annoyed about it? It's not going to change.
You will almost certainly experience many new rules, behaviors, and norms that you don't particularly like in your new country. My advice is to adapt, accept, and stop worrying.
I know it sounds easier said than done, but you have to try. These little differences can quickly get to you, and you'll find yourself feeling increasingly isolated and angry.
On a side note, you definitely do not have to adapt to a different culture in areas that contradict your ethical beliefs. Always speak up about issues that cause harm wherever you are in the world.
Save me for later!
Take your hobbies with you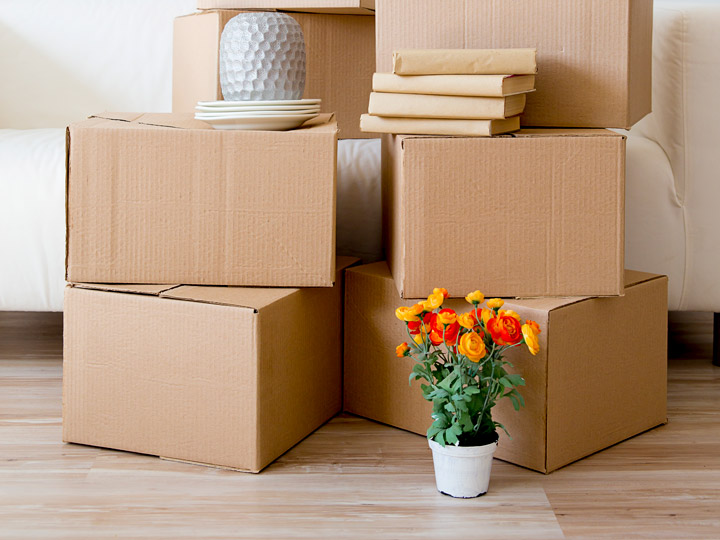 I know how it is–you look at your luggage and notice your bags are starting to get full. So you visit the airline's website to look up extra bag fees, and all you can see are dollar signs.
Do not leave all of your hobby items behind when you downsize before going abroad. If you're moving quite far away, there is no popping back home to get something. I made this mistake, and getting it shipped over cost triple what it would've cost to bring on the plane.
Maybe it isn't about space, though. Perhaps you think there just won't be the scene in your new country to warrant transporting all your stuff. This couldn't be further from the truth.
I'm a massive geek who's into D&D and painting miniature models. One day, I moved to a tiny mining town in the middle of the Australian outback (a three hour drive to the closest town). Suffice to say, I didn't bring my hobbies with me.
And yet, there I was playing D&D in my time off with a local group of friends.
RELATED: Is Traveling A Hobby?
Don't skimp on accommodation if you want to feel at home in another country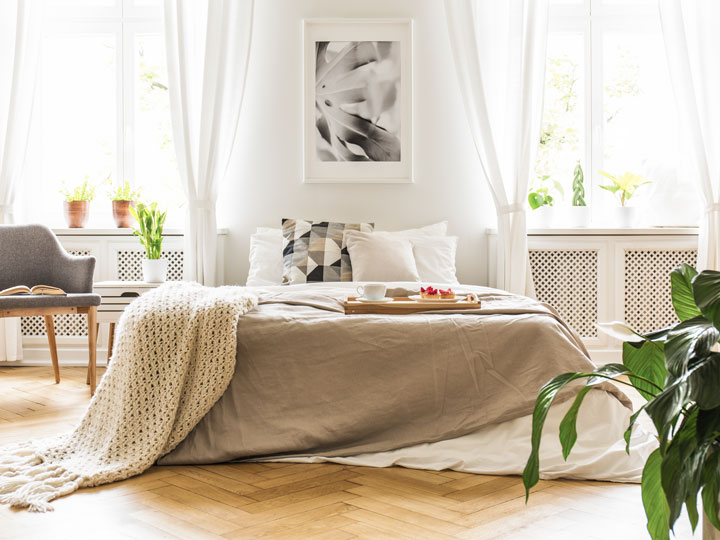 Evaluate your budget and put as much of it as possible towards your housing. You may have experience living in tiny accommodation that's run down or generally bad. But you don't want to be dealing with this in a new setting.
No matter how independent and emotionally solid you may be, moving away from home will come with teething problems. At the end of the day when you sit down and relax, you need a place to escape the changes and challenges.
You don't want your living space to be yet another source of discomfort.
I'm not trying to be melodramatic. And I realize plenty of people will seamlessly transition into their new homes. However, if you think you are going to struggle, then invest in your accommodation. It makes settling in a new country so much easier.
Managing your money abroad
One of the most common questions new expats ask is how to move money between bank accounts without paying a fortune in exchange fees. Luckily, there's an easy and cheap solution:
Wise (formerly TransferWise) comes in handy all the time, whether its making a rental deposit or moving funds to cover student loan payments. And it's way cheaper and faster than doing an international wire transfer from a traditional bank.
If you get paid in multiple currencies (hello digital nomads!), the Wise Multi Currency Account will let you send and receive money in over different 40 currencies. It even comes with a multi-currency debit card.
Open a Wise account today to get real exchange rates, speedy transfers, and ultra-low fees.
Accept that homesickness will happen
Inevitably, you'll feel homesick at some point in your journey. Jade, my partner, struggles sometimes because we have a young nephew at home and we aren't there to watch him grow up.
Homesickness is a broad term that manifests in many different ways, including anger, frustration, and sadness. Although there isn't anything you can do to 100% prevent these feelings from setting in, there are ways to alleviate them.
When you are busy spending time with friends, working, or exploring, it's easy to stop obsessing over what's happening in your old city. Make sure you aren't cooped up in the house, or you'll suddenly find yourself lying on the sofa scrolling through Facebook or Instagram.
Browsing social media is literally a massive advertisement of what you are "missing out on" back home.
I'm not saying to just forget about everyone. But don't allow yourself to pine over things you have no control over. Get up, get out, and start developing a new life and social circle. Make friends in your new country and connect with locals in your neighborhood.
Of course, it's essential to maintain contact with everyone back home. But do this by talking to them on the phone or via video call, not by looking at pictures of them attending events that you missed.
Settling in a new country comes with all sorts of challenges. But it also comes with tons of incredible new experiences and opportunities.
Don't be put off by the difficulties that come your way. Be proactive and find like-minded people. That way, you'll find it far easier to take the next step and completely immerse yourself in your new home, culture, and traditions.
Last summer, before we returned to China, my mom asked me "what are your next plans?" and I instinctively answered, "I'm going home."
That's what you're trying to aim for.