The process of selling my home before moving abroad was, without a doubt, the most challenging and stressful experience of my life. And I used to be a kindergarten teacher!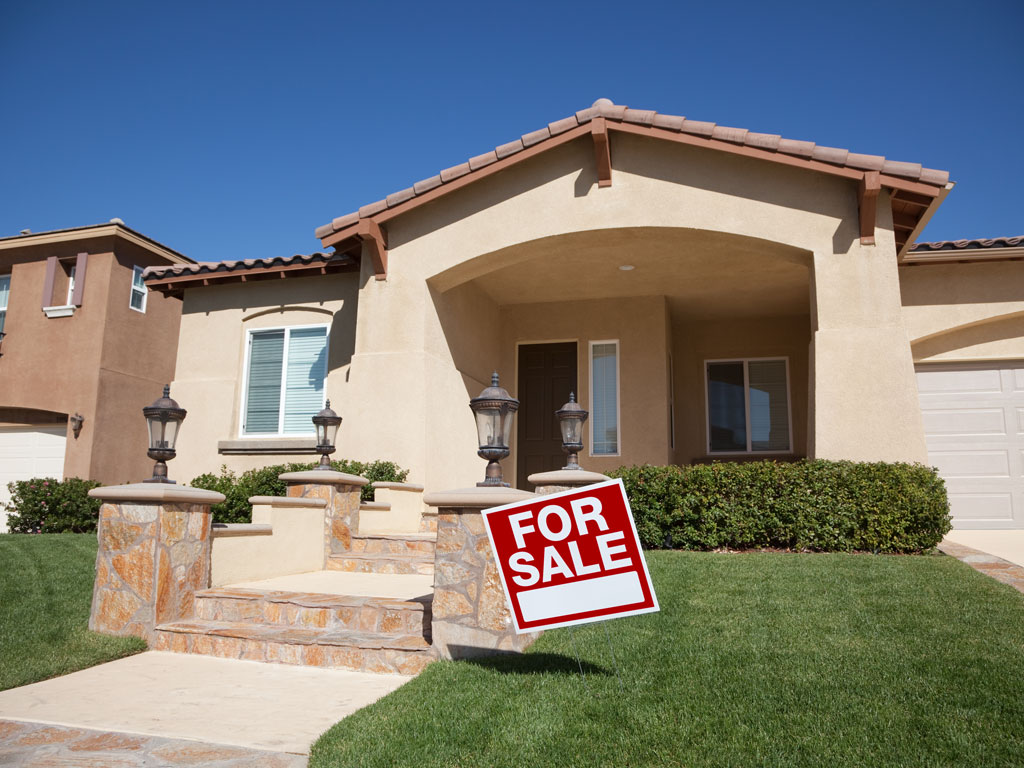 From paperwork errors to multiple contracts falling through, my husband and I went through a comical amount of issues in the sales process.
Seriously–towards the end of our home-selling journey, our realtor would call us up laughing about the latest problem. I had to change my ringtone after we closed because it filled me with terror, like a sinister Pavlovian response.
I could fill a book about the whole experience of selling a home before moving overseas, but I'll stick to the highlights. I'll start with the challenges and end with some pro tips for overcoming them.
Tight timelines will make you want to give up
The final months before moving abroad are already full of important and stressful obligations. Here are just a few things that I was working on while we were trying to sell our home:
Finalize visa paperwork
Rehome our cats
Wrap up projects at work
Sell almost everything we owned
We were committed to closing the sale before our visa start date, so we went above and beyond with staging, cleaning, and just generally being ready to vacate our home at a moment's notice. We prepared for every showing like a school theater director trying to save the program with a dazzling performance.
After a week of juggling all these tasks and responsibilities, we were exhausted, irritable, and ready to burn the place down.
Being pressed for time when selling your house can have other unfortunate consequences.
You might have to go on the market at a less-than-ideal time (usually May is best). You may have to make trade-offs between closing before your move date and getting a good price on your home. Your neighbor with an identical floor plan could put their house on the market two weeks before you were planning to.
And in case you're wondering, all of these things happened to us! Although our hard work paid off in the end, there were many days where we seriously questioned if deciding to move abroad was worth all the hassle (spoiler alert: it was).
Your buyers could pull out of the deal (repeatedly)
Every state in the US has their own set of real estate rules. If you have the misfortune of selling your house in Texas, there are 30-something odd ways for a buyer to terminate the contract with little consequence to them.
When our house went under contract shortly after going on the market, we rejoiced at our luck. Wow, we thought, this will be easier than we imagined! Cut to a roller coaster ride of emotions when that contract fell through three days later.
The second buyers pulled out within 24 hours of signing on the dotted line. Sometimes your house is just the back-up in case the buyer's offer on their favorite property isn't accepted.
It wasn't until contract #3 that we finally sold our home. And we lived in a state of constant anxiety for the 43 days between signing that contract and closing on the house. Between the option period, inspection, appraisal, HOA rules review, and final paperwork, there are so many opportunities for things to go sideways.
Selling a house with pets will exhaust you
My husband and I are serious animal lovers, which is how we ended up with three cats and a dog by age 27. Keeping our home clean with so many furry friends was its own special challenge.
But when it was time to put the house on the market, we had a 10-step process that had to be followed every single time a buyer, inspector, or agent was going to come inside. This included hauling three heavy litter boxes into the garage, loading all three cats into their carriers, getting them into the car, and waiting in a nearby parking lot for several hours.
As you can imagine, no one was happy about the situation.
RELATED: What You Should Know About Moving Abroad With Pets
My goal was to rehome the cats before our house went on the market, but unfortunately, that didn't work out (the dog was coming with us). Although all three cats are nicely settled in their new homes (shout out to my amazing parents and kind neighbor!), I felt awful putting them through the stress of packing, constant cleaning, and spending hours in their carriers.
If you're not planning to bring your furry friends with you, I strongly recommend getting a jump on finding them new families when selling your home before moving abroad.
Sometimes you have to be a nomad
One silver lining to our house-selling woes was getting a lease-back in our final contract. Essentially, the buyers became our landlords for the two weeks between closing and our move date. The timing was perfect, because they offered to lease us back the house until the day we were scheduled to depart for London.
Unfortunately, an error in our visa paperwork pushed back our UK entry date by several days. Instead of our neat and tidy plan to hand off the keys and drive straight to the airport, we ended up moving in with my in-laws.
In the grand scheme of things, this was nothing. In fact, it was great to have some extra time to hang out with family.
However, most people aren't so lucky in their timing. You may end up having weeks, even months, of living life out of suitcases, especially if you don't have a place lined up in your new country. This is why I strongly advocate that you downsize before moving abroad.
Pro Tips for Selling Your Home Before Moving Abroad
You can't control everything in the sales process, but you can take steps to save your sanity. Here's what helped us get a good price for our home and close before the big move date:
Hire a good realtor
We were fortunate to have an amazing, experienced realtor helping us through the whole process. Ideally, you should hire someone with a track record of success in your particular neighborhood.
Of all the expenses of moving abroad, our realtor fees and dog relocation service are the two things I don't regret splurging on.
Go in with a plan
Before you go to market, set out your expectations and non-negotiables. What's the lowest price you're willing to take? How many days can you live in a hotel? How will you keep the house ready for showing?
Knowing these things ahead of time (and having all household members agree on them) will save you from making bad decisions in the heat of the moment.
Stage your home and create a staging checklist
Good staging will seriously cut down your time on the market, and help you fetch a better sales price. At the same time, you don't want to invest a ton of money in throw blankets and candles before moving overseas.
I shopped at Target and Home Goods for stylish yet affordable items, and once we closed, I was able to resell most of what I bought. This post about staging on a budget also offers some great tips.
Even though we kept our house as tidy as possible while it was on the market, there were still plenty of things to be done before someone came for a showing.
To make things efficient and ensure we didn't miss a step (like leaving a full laundry basket in plain view), we used a staging checklist. Items included "vacuum stairs", "re-position sofa", and "bring out special throw pillows".
Put everything you can think of on there, no matter how trivial it may seem. Your tired brain will thank you later.
Ask for help when you need it
As an independent person, I don't like asking for help. However, I was willing to make exceptions to save us time, money, and energy.
For example, I asked for a flexible schedule at work so that we could do weekday showings. My husband asked his family to store some things for us so that the closets would look more spacious. Our neighbor offered up her backyard for our dog if we needed it for a showing.
Every little bit of support will feel like a huge relief.
Are you thinking of selling your home before moving abroad? Feel free to ask questions or share your story in the comments section!