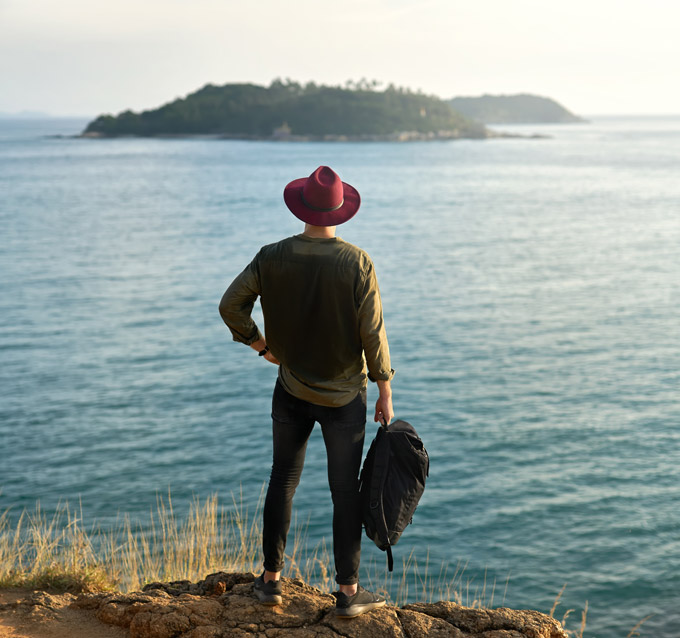 In the past two years of traveling the globe, I haven't checked a single bag. When it comes to vacation time and money, I don't want to waste any of it. And with the perfect minimalist travel backpack, you won't have to either.
Growing up in America, I was spoiled by the generous carry on luggage policies on domestic flights. It was easy to avoid checking a bag when you could bring a huge personal item and rolling suitcase on the plane. But after I moved to London and started flying around Europe, everything changed.
This post contains affiliate links. As an Amazon Associate, I earn from qualifying purchases. For more information, click here.
Why I pack carry on only
There are so many reasons to ditch checked luggage in favor of carry on only packing. But the biggest reason I made the switch was time. I had a precious few weeks of vacation time each year, and I didn't want to waste them at the luggage carousel or check-in counter.
Money also became a deciding factor. Once more and more airlines began charging for checked bags, it was hard to justify spending $50 to bring stuff I could live without. And when I started flying budget airlines out of the UK, finding the best backpack for Europe became a money-saving priority.
Additionally, minimalist packing is incredibly convenient. It only takes a few minutes to decide what to bring, and even less to unpack everything. And if you're changing accommodations mid-trip, it's far easier to pack up and move when all you have is a minimalist carry on bag and a personal item.
In the end, it all comes down to priorities. Personally, I care more about maximizing my travel time than having the perfect shoes for every occasion. For some people, their love of fashion or need for certain gear makes carry on only travel impossible, and that's okay.
But if you're ready to take the minimalist travel packing plunge, I have a few recommendations to make your life easier.
The Best Minimalist Travel Backpack: Pacsafe Vibe 30L Anti-Theft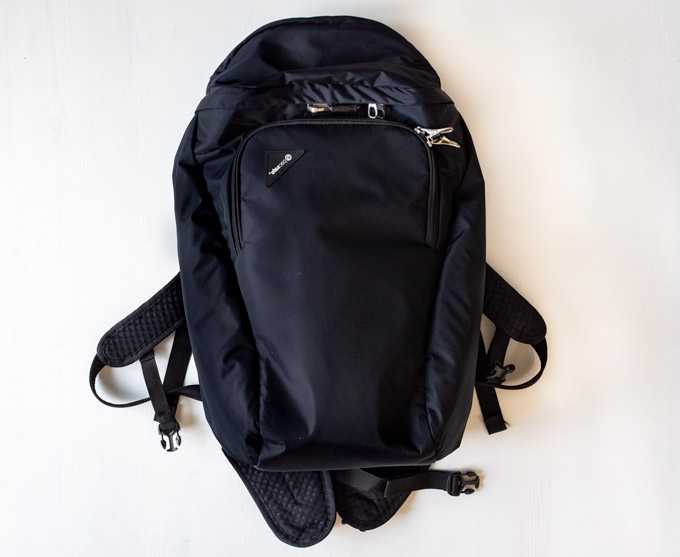 Before I tell you all the reasons why I love my Pacsafe travel backpack, know this: I bought this bag with my own money. This is not a sponsored post. This minimalist backpack is so amazing I wanted to share it with the world!
With that out of the way, here are the features that make the Pacsafe Vibe Anti-Theft 30L the perfect carry on backpack.
When I was trying to find the perfect minimalist travel backpack, I spent days searching online and in stores. I must have read nearly 100 product reviews and scoured a half dozen outdoor stores in London.
So I can say with confidence that it doesn't get any better than the Pacsafe Vibe anti-theft bag. It's the perfect balance of space, comfort, and safety. And this feature combo made me feel comfortable investing a little more money than I had originally planned. I have several Pacsafe products now, and their quality is outstanding.
Finally, if you're a photographer and need to travel with a tripod, I have good news. This backpack is small enough that you can attach a small tripod and still meet carry on size requirements! I use a Manfrotto BeFree tripod and connect it to my backpack with a carabiner.
My favorite minimalist travel bag: Travelon Crossbody Bucket Bag
When you're not checking luggage, it's critical to maximize your personal item allowance. That's why I love my deceptively spacious travel bag, the Travelon Crossbody Bucket Bag.
And just to clarify: I paid for this bag myself. I bought it right before my first international trip to Japan. Eight countries later, and it's still going strong.
What's in my minimalist travel backpack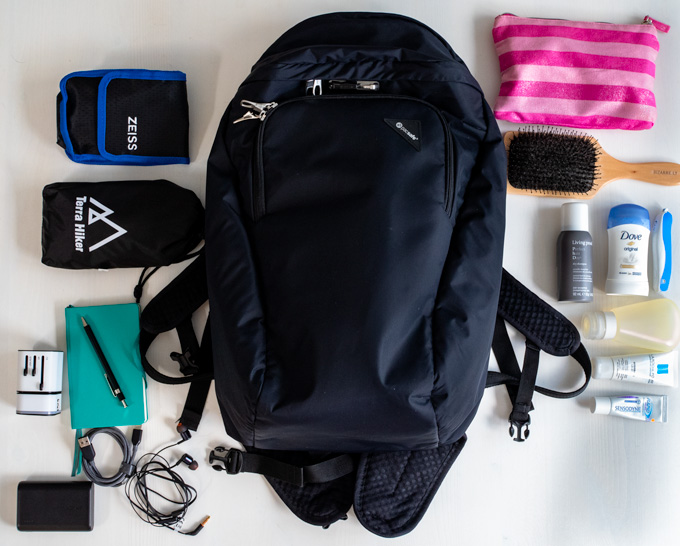 People are often surprised to see a woman travel carry on only. Even though I don't have tons of luggage space, I still manage to bring cosmetics, a few toiletries, and other essentials with me wherever I go.
Here's a list of what goes into my minimalist travel backpack every time I travel:
Save me for later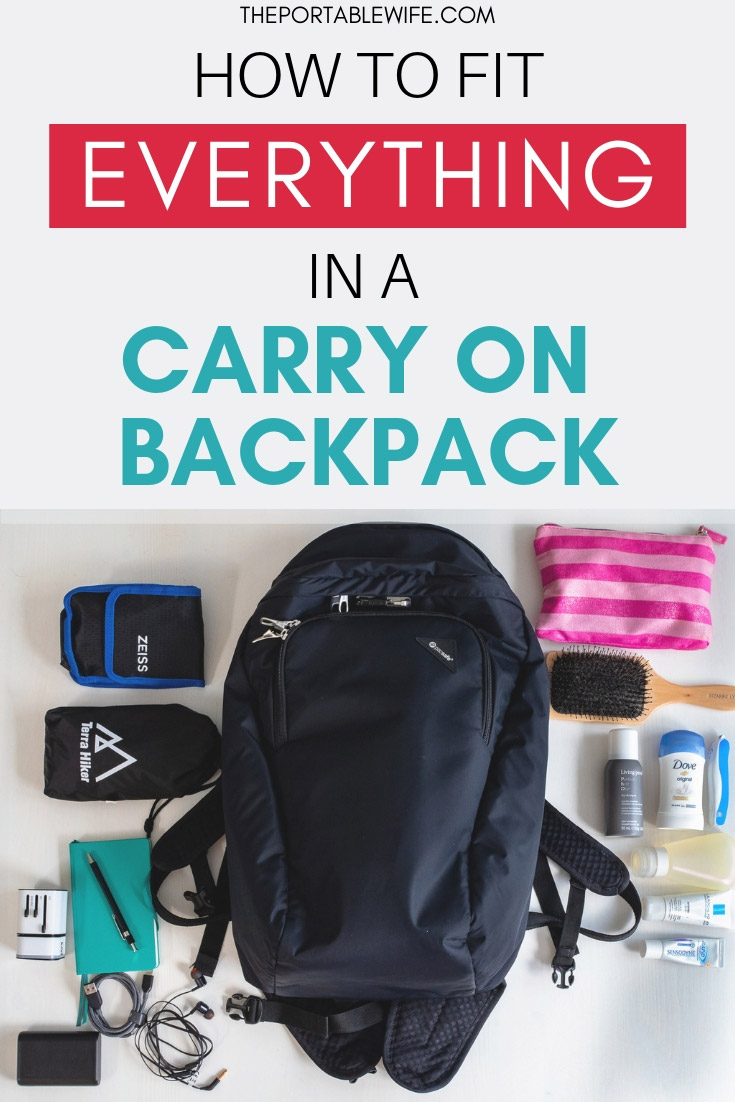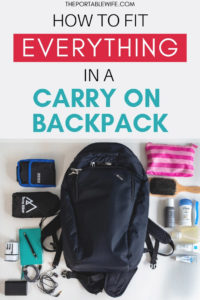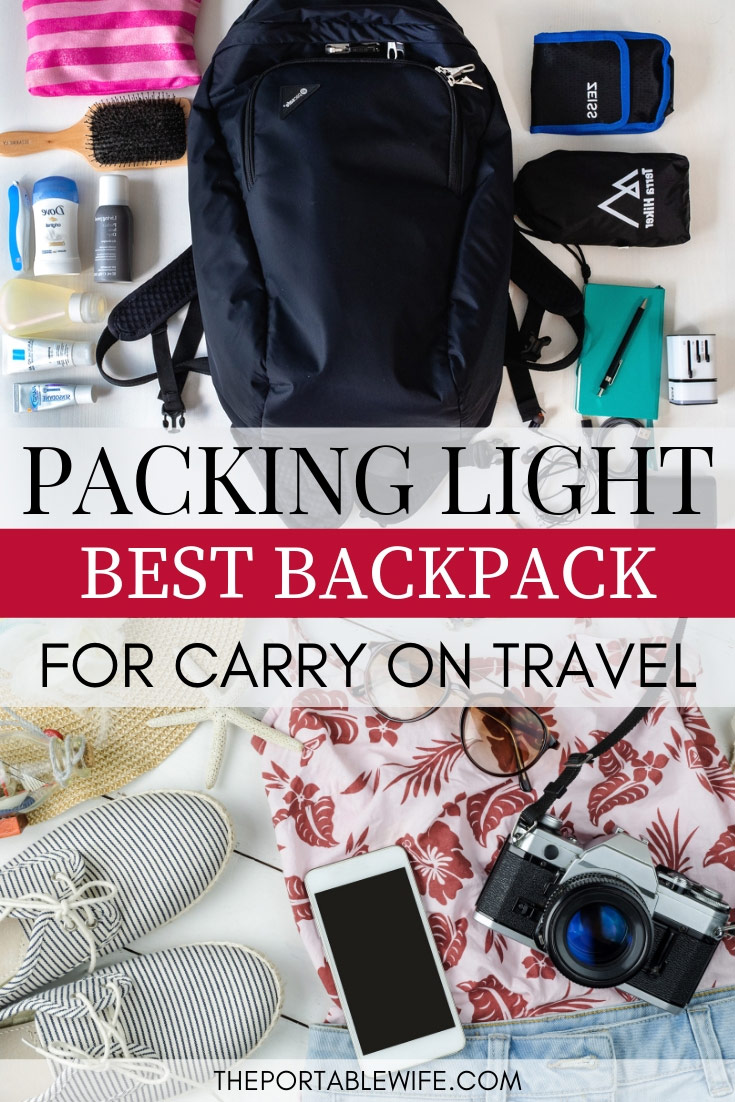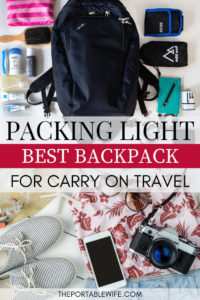 My top 10 minimalist travel packing tips
Summary
If you're tired of losing time and money on checked luggage, do yourself a favor. Invest in the Pacsafe Vibe 30L Anti-Theft bag. It's airline-friendly size, safety features, and organized interior make it the best minimalist travel backpack. Then, use these minimalist travel packing tips to get everything into a carry on bag. Your future self will thank you.
Have questions about my carry on packing style or gear? Let me know in the comments section!