Gazumping and surveys and chains–oh my! Buying a house in the UK as an American is quite confusing, even if you've owned a home before.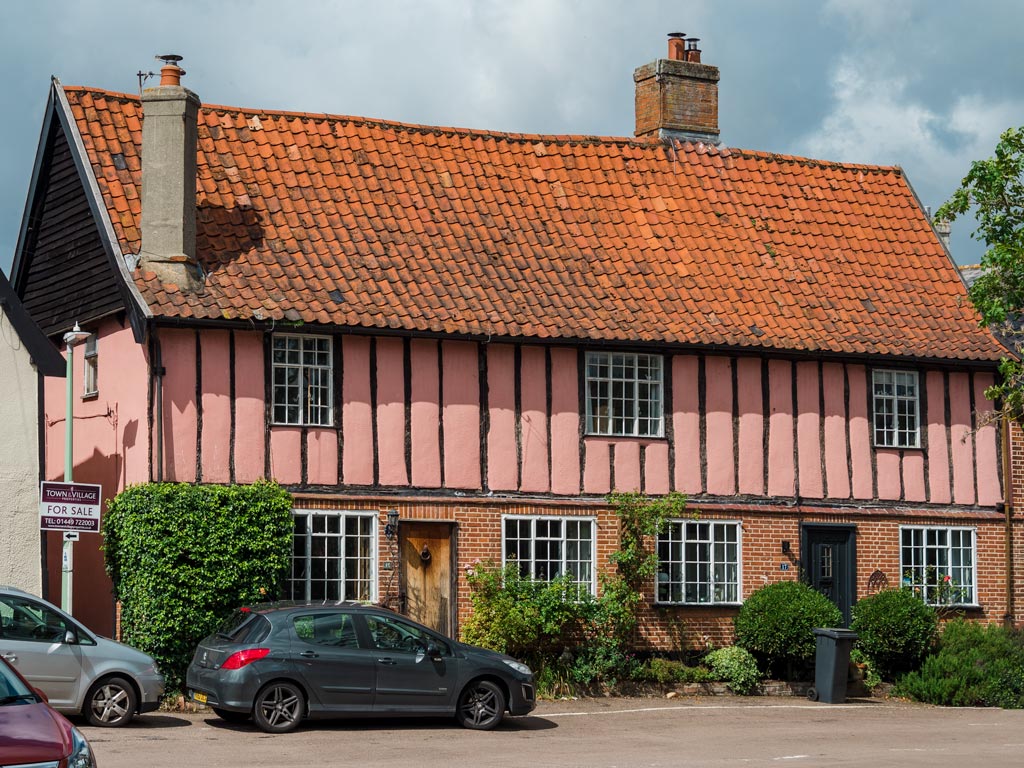 Four years after moving to England from America, we decided we were ready to put down roots and purchase a property. I wish it were as simple as clicking our heels together three times, but it was far from easy!
Compared to the UK, the US house purchasing process is a dream. Sale agreements are contractually locked in within 7-10 days or less, closing happens around 45 days from offer acceptance, and your agent handles most of the legal stuff.
In the UK, it's a different story. It takes three to six months for the average sale to complete, and there's no contract in place until the very end–sometimes just one day before you're due to get the keys. And unlike the US, most UK sales are "chained" together, so you're relying on multiple other purchases to succeed in order for yours to happen.
Between the fear of the sale falling through, the legal complexities that come with centuries-old properties, and decoding the jargon, buying a home in the UK as an American was easily one of the most stressful experiences of my life.
To be clear, this isn't just me complaining because things work differently here. Even Brits agree that the UK home buying process is slow, archaic, and in desperate need of overhaul.
While Scotland has improved and modernized their system, the rest of the country still operates like it's the 1800s, when a "gentleman's agreement" was enough to stop last-minute renegotiations and withdrawals. 
Thankfully, we made it through to the other side. After eight long months, we finally reached the end of the rollercoaster ride that is buying UK property as an expat. We're now the proud owners of a charming Victorian semi in London!
Now that the dust has settled, I'm ready to share everything Americans need to know about buying a house in the UK, step by step.
Table of Contents
Step 1: Know what you're getting yourself into financially
Purchasing a home is a major financial decision regardless of where you live. But for Americans buying property in the UK, there are some extra implications you should be aware of before rushing into home ownership.
For example, did you know that you may be liable for US taxes when remortgaging your UK home?
Unlike the US, where a mortgage is typically fixed for the standard 30 year duration, UK mortgage fixes are generally much shorter with an overall term of 25 years. It's common to fix your rate for 5 or even 2 years and then remortgage again at the end of the period.
While UK citizens need only worry about paying remortgage fees and potentially broker fees, American citizens have to think about tax implications on currency fluctuations as well.
There's also the Stamp Duty Land Tax (SDLT) to consider if you're buying a property worth £250,000 or more. While first time-buyers get a hefty exemption, you won't be considered a FTB in the UK if you owned property in the US or anywhere else in the world.
As you can see, it's essential that you read up on–or speak to a professional about–what it means to own property in the UK as an American.
Step 2: Do some basic research about UK housing
Despite our countries' shared history, our houses are quite different from one another.
I've written an entire post comparing British vs American houses, but the biggest differences are square footage, shared walls, and age.
Coming from the US, you may have lived in a fairly spacious detached home that was built within the last 20 years. Your bedrooms probably all had closets, your TV could be turned all the way up without disturbing your neighbors, and your floors likely weren't full of squeaky spots.
If that sounds like your experience, you may be in for a shock when seeing the average home in the UK.
For one, UK homes are about 3 times smaller than those in the US. This translates not just to smaller rooms but also narrower hallways and less open layouts.
Most of the UK's housing stock was also built before 1900, which means lots of homes aren't insulated very well and have age-related quirks like squeaky floorboards, bowed walls, or a single bathroom off the kitchen rather than upstairs.
Perhaps the biggest adjustment is that only about 20% of British homes are completely detached, compared to 85% of American ones. Most UK homes have at least one shared wall or are part of a terraced row.
Every shared wall is a gamble, as soundproofing varies wildly even between homes built during the same time period. Our Victorian rental home, for example, was extremely quiet with nearly 0% noise coming through our shared wall. Unfortunately, we can clearly hear our neighbors in our current Victorian.
Before committing to buying a home in the UK, be sure you can live happily and comfortably in a space that's likely much smaller than what you're used to. Or be prepared to pay more (and potentially live further into the countryside) for a larger place.
RELATED: 18 Surprising Differences Between Living in the US vs UK
Step 3: Prepare for the UK buying process and timeline
One of the most frustrating things for Americans buying homes in the UK is the process itself.
While you can go from offer accepted to keys in hand in 30-45 days in the US, it takes an average of 12-14 weeks in the UK. And those long weeks are filled to the brim with stress, email chains, and endless phone calls chasing up one thing or another.
I found this guide to be extremely helpful in preparing myself for what to expect and learning about how the process works differently in the US vs UK.
Here's how some of the key elements compare across the pond:
Buyers in the UK are pretty much on their own when it comes to finding places to view and making offers. Buyers don't have their own realtor/agent–only the sellers have an estate agent, and they are paid a commission from the seller's profit and act in the seller's best interest.
Buyers need to hire their own solicitor (i.e. property lawyer) to handle the conveyancing process. Your solicitor acts in your best interest and will liaise with the seller's solicitor and estate agent to sort out everything from transferable warranty documents to setting a closing (a.k.a. "completion") date.
Given the age of UK properties and the land they sit on, the legal checks on properties in the UK, known as "searches", take far longer than in the US.
Long property "chains" are very common in the UK, where the purchase of one property is dependent upon the buyer's own property being sold. There could be five or more people involved in a chain, and everyone must successfully make it to the end of the conveyancing process and agree to the same completion date, otherwise the chain will collapse and your purchase will fail.
In the UK, contracts are not exchanged and the purchase is not legally binding until close to the completion date (sometimes the day before!). This is why buying property in the UK is far more stressful compared to the US, where contracts are usually exchanged within a week of the offer being accepted.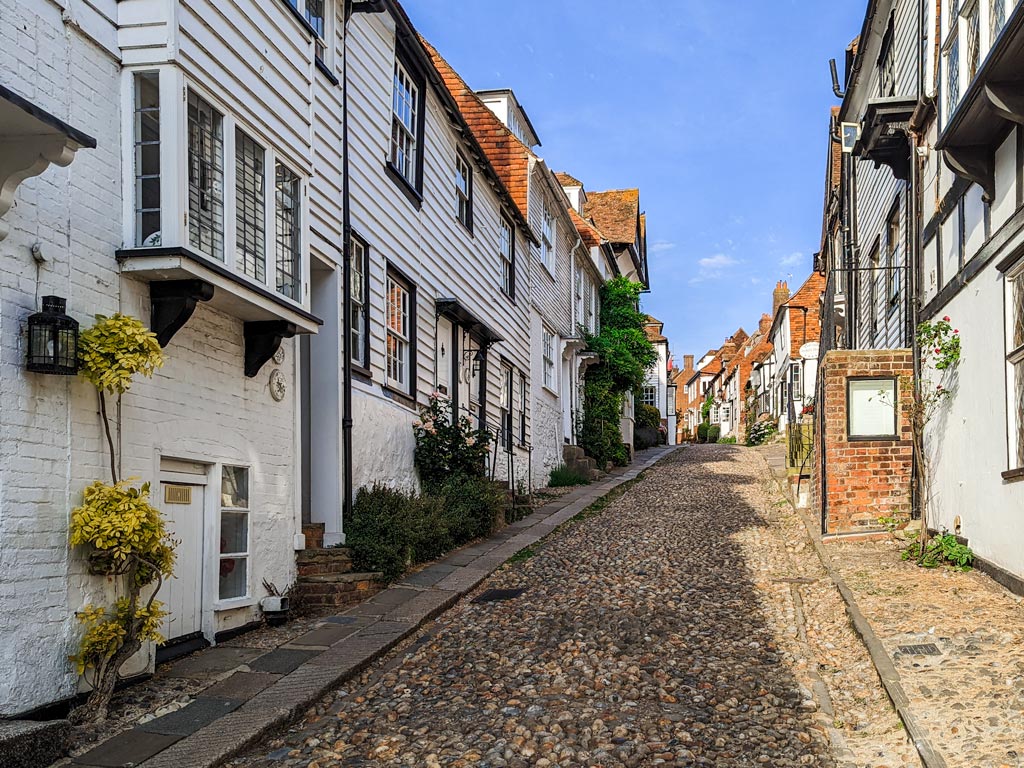 Step 4: Meet with a broker
Once you're confident that UK home ownership is right for you, it's time to find a mortgage broker.
A good mortgage broker is worth their weight in gold, especially if you don't have permanent residency (ILR). They can help you understand everything you need to know about how to buy a home in the UK as an expat–from the offer stage all the way to completion.
Most importantly, they'll find the best rates with lenders who will actually consider you based on your visa, income level, the currency you're paid in, deposit amount, etc.
While many brokers operate on a fee-free basis (they get their commission from the lender), we used a specialist mortgage broker who charged a flat fee. Because we had a complex salary situation and no permanent residency, we felt it was totally worth it. If your case is more straightforward, you should be fine with a normal broker.
It's also possible to skip the broker entirely and go straight to a lender. However, it's unlikely that you'll get the best deals without using a whole of market broker, regardless of whether you're a foreigner or a UK citizen.
Step 5: Get a preliminary mortgage offer
Known as an Agreement in Principle (AIP) or Decision in Principle (DIP), a preliminary mortgage offer is the equivalent of a pre-approval letter in the US.
Just like in the states, your preliminary offer letter not only lets you know how much house you can afford, but also serves as proof that you're a serious buyer. Many estate agents will require you to submit a copy of this letter along with your offer, so it's best to have one in hand before you begin UK house hunting in earnest.
You can get an offer letter via your broker or directly from a lender. If you have a straightforward case (i.e. your income is from full-time employment, not heavily commission-based, etc.), you can get an AIP quite quickly, even instantly if you go to a high street lender's website.
RELATED: How Much Does it Cost to Move to the UK?
Step 6: Have a list of vetted surveyors and solicitors on standby
Before your first serious foray into the house hunt, do yourself a favor and research some local surveyors and solicitors. Even British-born first time buyers in the UK forget this step and find themselves rushing around when they're ready to make an offer.
Spend some time reading online reviews and asking coworkers or family/friends for recommendations. These two roles are extremely important, as they're essentially protecting you from making a bad purchase.
A good, responsive solicitor makes the purchasing process 1000 times less stressful–and they're surprisingly rare. And a quality surveyor (i.e. home inspector) can flag issues and give honest, unbiased opinions about flaws and urgent repairs to inform your negotiation with the sellers (or talk you out of a bad buy).
At minimum, you'll need to have a solicitor in mind before making an offer because if it's accepted, the estate agent will need the name and contact details of both parties' solicitors to draft a Memorandum of Sale.
Step 7: Begin the search
Another surprise that catches Americans buying a home in the UK off guard is just how long it can take to find a suitable property. While the US is chock full of sprawling suburbs and newly constructed housing developments, the UK has significantly less urban sprawl and little new housing stock.
For as long as anyone can remember, the UK lacks enough homes to meet demand. There are a whole host of reasons, from political to financial to geographical, but the end result is that house hunting takes much longer in the UK vs US.
According to Zoopla, you should budget 3-12 months to find the right house and get your offer accepted.
For us it took 6 months, which included hundreds of hours looking at online listings, over a dozen viewings, two rejected offers, and one rescinded offer due to structural issues. However, that was in a hyper competitive market that is showing signs of slowing down.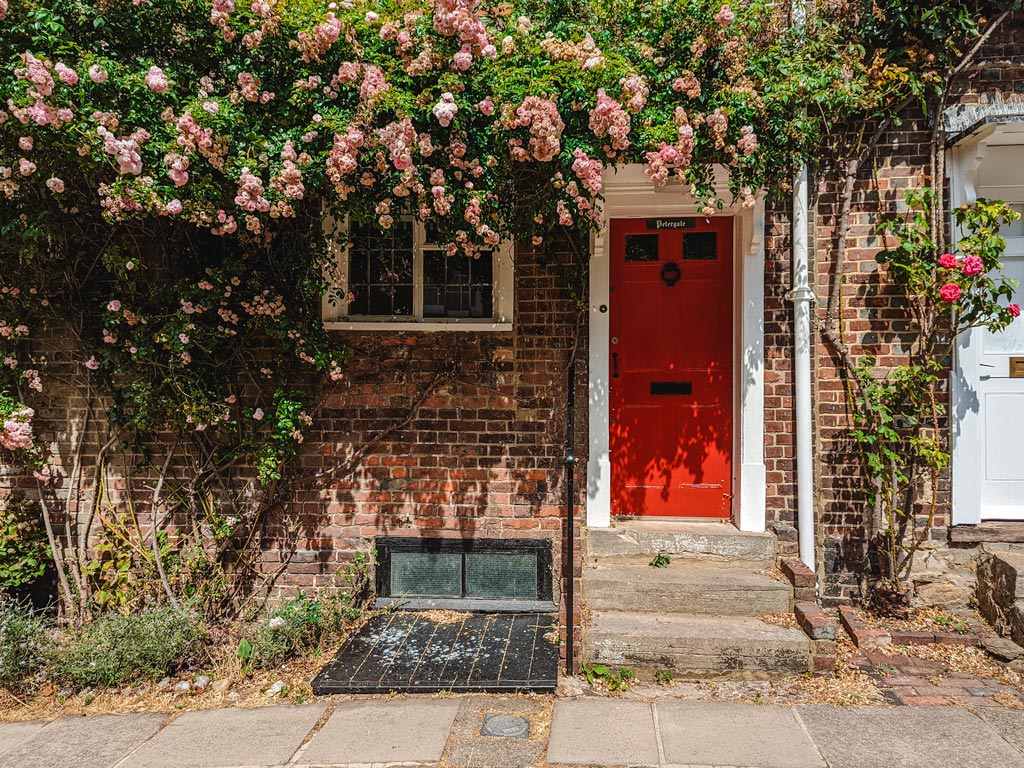 Step 8: Make an educated offer
In the course of house hunting, you'll notice another unusual difference between buying a home in the US vs UK: listing prices.
While US listing prices are a single figure, UK listings often attach phrases like "offers in region of" or "offers in excess of" to the asking price. It's essential that you pay attention to what type of description is attached to the price.
A seller who lists their home at "offers in region of £400,000" vs a seller listing at "OIEO £400,000" have different expectations. While the first person may entertain an offer of £385,000, the second would likely refuse it outright.
Another quirk is the prices themselves.
In the UK, listing prices are often round numbers and move up and down incrementally based on the home value of that area.
For example, you'll find most 3 bed semi-detached homes in pricey areas like Guildford listed at £650,000 or £675,000 or £700,000. In a more affordable area like Sheffield, you'll find listing prices move in increments of £5,000 or £10,000.
It's a far simpler pricing system than the US, where listings frequently end in 9 and similar homes in the same town come in a wide range of prices.
Despite the rigidity of UK listing prices, buyers are free to offer any price they like (though it's generally a round number). You might view a property listed at "in excess of £375,000" and decide to offer £378,000.
Finally, there are the contingencies that come with offers. In the UK, they are written as "offer subject to" and generally include the contract, a survey (i.e. inspection), and the sale of your own property if applicable.
It's important to remember that even if your offer and contingencies are accepted, you won't be entering into a binding agreement any time soon. Sellers can keep entertaining offers all the way through the conveyancing process, and it's possible to be "gazumped" by another buyer who shows up with a higher offer and fewer strings attached.
Understanding these nuances will help you make an educated offer that sellers are keen to accept.
A Note on Scotland: As mentioned previously, Scotland has its own home buying process that changes how offers work. Prior to the viewing, buyers are given a Home Report that includes a valuation, home inspection, and other property details like energy efficiency and building regulations approvals.

Offers are submitted via your solicitor and negotiated with the seller's solicitor in a series of "missives". Once both parties are happy with the agreed terms, you enter into a binding contract.
Step 9: Stay sane during the conveyancing process
So your offer has been accepted–congratulations! Now the real fun begins.
In the UK, the process that happens from the point of an agreed sale until completion day (a.k.a. closing) is called "conveyancing". Your solicitor will handle most of the necessary tasks via "searches", or legal and informational checks regarding the property's title, land, and surrounding area.
However, you'll have plenty to do at the start of the conveyancing process, from submitting payslips to proving your source of funds for the deposit.
From the point your offer is accepted, several things will happen in quick succession:
The seller's estate agent will request the details of your solicitor so that they can issue a Memorandum of Sale. This document confirms the agreed upon price and any contingencies.
You'll need to "instruct" your solicitor, i.e. tell them in writing that you want them to start working on your case. Many firms operate on a "no completion no fee" basis, which means you'll only need to pay legal fees if your sale goes through. However, you will need to pay upfront for the searches.
You will submit your formal mortgage application for approval (or instruct your broker to do so). Some people choose to wait until their mortgage offer is officially approved before instructing their solicitor to start on searches.
You should contact your preferred surveyor to do the home inspection. They'll usually liaise with the estate agent to arrange a visit to the house.
Once you've got the ball rolling and provided the initial documents and details to your solicitor and broker, it's a bit of a waiting game. Here's what to expect:
Your mortgage provider will conduct a valuation of the property (a.k.a. an appraisal). Ideally the valuation comes back at the agreed purchase price, but if it's lower, you'll need to re-negotiate with the seller and/or make up the difference in cash.
Your surveyor will inspect the property and provide you with a report of their findings. I highly recommend doing a phone consultation with your surveyor as well, because the reports can be very alarming and dense and they'll be able to speak to what's truly problematic. You may want to get additional specialist surveys for damp, subsidence, etc. as well.
If applicable, you can re-negotiate the purchase price based on essential repairs revealed by the survey report, or ask the seller to fix things prior to completion.
Your mortgage application will be approved, and the provider will send the deed to your solicitors for you to sign.
Your solicitor will need to see proof of your deposit and stamp duty funds, along with evidence of the source of funds (usually a few bank statements from prior years showing the build up of money).
By far the longest part of conveyancing is waiting for the solicitors to sort out "enquiries". These queries can be anything from requesting building regulation completion certificates for a loft extension to details about the transferability of a roof warranty.
UK solicitors are notorious for slow communication and claiming they haven't received documents that the other side assures they've sent. And this isn't just my perspective as an American buying a house in the UK–plenty of Brits will attest that conveyancing solicitors are a major yet unavoidable source of stress in the purchasing process.
Once your solicitor receives responses to their enquiries, they will pass the information and related documents onto you for review. For example, they'll share a copy of the TA6 form that has all sorts of details about the property, what fixtures and fittings are part of the sale, etc.
If you're lucky and chain-free, you could get through the conveyancing process in just 8-10 weeks.
However, if you're in a chain, you'll be relying on every other party successfully going through the same steps listed above (and dealing with their own solicitor challenges). You'll likely spend 12-18 weeks in conveyancing, perhaps longer if there are complications like probate sales or a self-employed mortgage application along the chain.
Aside from providing requested documents and doing the occasional follow-up (via email AND phone), there isn't much you can do other than wait and hope that the sale doesn't collapse!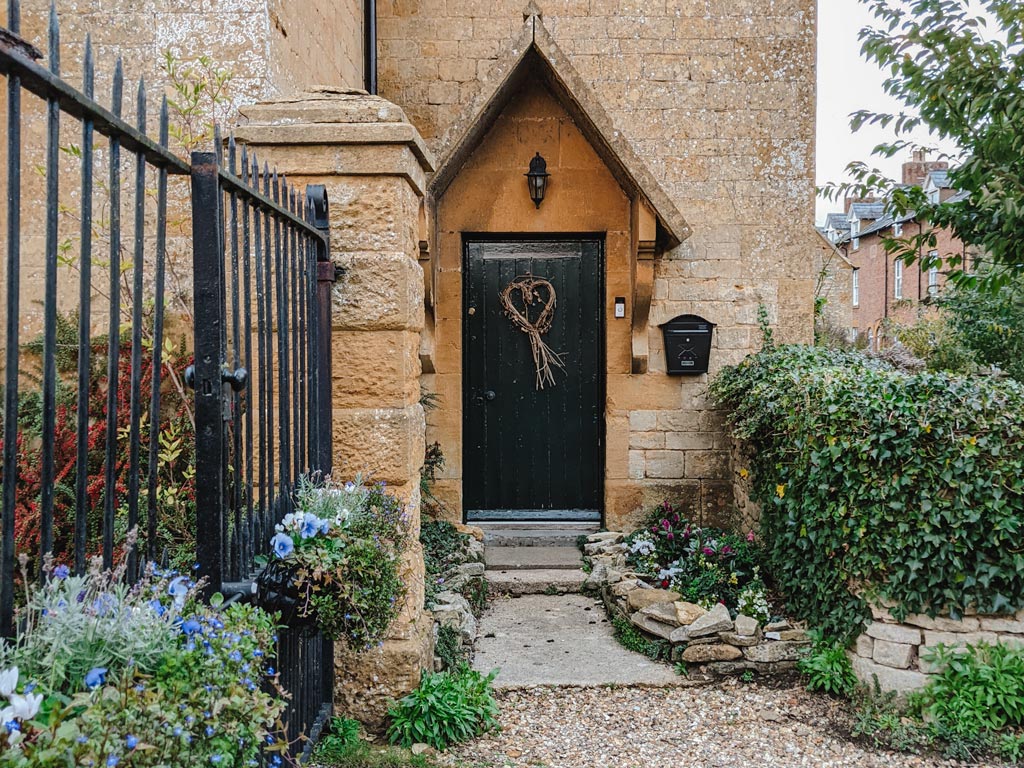 Step 10: Exchange contracts and prepare for completion day
Once everyone's solicitors have received search results and are satisfied with enquiry responses and contract details, the last detail to agree upon before exchanging contracts is a completion day.
Known as closing in the US, every party in the chain has to agree to complete on the same date, as most people will have to vacate their property and move into the new one on the same day. Unlike the US, however, you won't need to go to the title office and sign any documents on the date–that will be done ahead of time via post or in your solicitor's office if they're local.
The solicitors will liaise between clients and each other to come to an agreed completion date. They'll also agree to a time to exchange contracts.
It's likely that your solicitor will have already provided you with a copy of the contract to sign in advance, along with the mortgage deed and title transfer form. We received ours to sign and return a few weeks prior to the actual exchange. Do note that you'll need a non-family member to witness your signatures on the contract and title transfer.
Before you can officially exchange contracts and make the sale legally binding, you'll need to transfer a deposit to your solicitor. Property contracts generally call for a deposit of 10% of the sale price to be held by solicitors. If you pull out of the sale, you'll lose this money.
It's up to you whether or not you want to transfer the stamp duty funds and/or the entire deposit to your solicitors all at once. For the sake of simplicity, we chose to transfer everything at once, but technically you could wait to transfer the remaining amount of your deposit and stamp duty until just prior to completion day.
Once your solicitor has the required deposit, they'll contact you to ask for "authority to exchange". It's usually done by phone so they can confirm your identity and get your verbal agreement on record.
When everyone in the chain has given their authority to exchange, the solicitors will call each other on the phone to read out the contracts and make it official. Hooray!
After you let out a huge sigh of relief, it's time to prepare for completion day. The most important thing to do ASAP is schedule movers, especially if you're completing on a Friday or Saturday.
If you're renting, now is the time to safely give notice to end your tenancy
You'll also need to arrange the transfer of your remaining deposit and stamp duty to your solicitor if you haven't done so already.
And of course, there are dozens of little tasks related to moving house, from notifying utility companies to setting up mail forwarding. Not to mention packing!
After months of waiting around, the weeks (or even days) between exchange and completion are a flurry of activity.
Step 11: Collect the keys and celebrate
You've finally made it to the end–congratulations!
Completion day will look differently depending on whether you have a chain or if you're moving that day yourself.
For those in a chain, the solicitors will be behind the scenes transferring the sales funds through the chain. Once your seller's solicitor is in receipt of your money, they'll contact the estate agent to let them know they can release the keys.
If you're at the bottom of a long chain, you might not get your keys until the late afternoon, so be prepared and keep your phone nearby to receive the agent's call. But if there's no chain (as was our case), you might have already arranged a time to pick up the keys.
As mentioned previously, there are no extra documents to sign or official paperwork you get on completion day. Once you have the keys, the journey is over.
I hope this helps clear up the confusion around buying a house in the UK as an American. The process may be more complex and lengthy in the UK vs the US, but it's all worth it once you're relaxing in your own British home.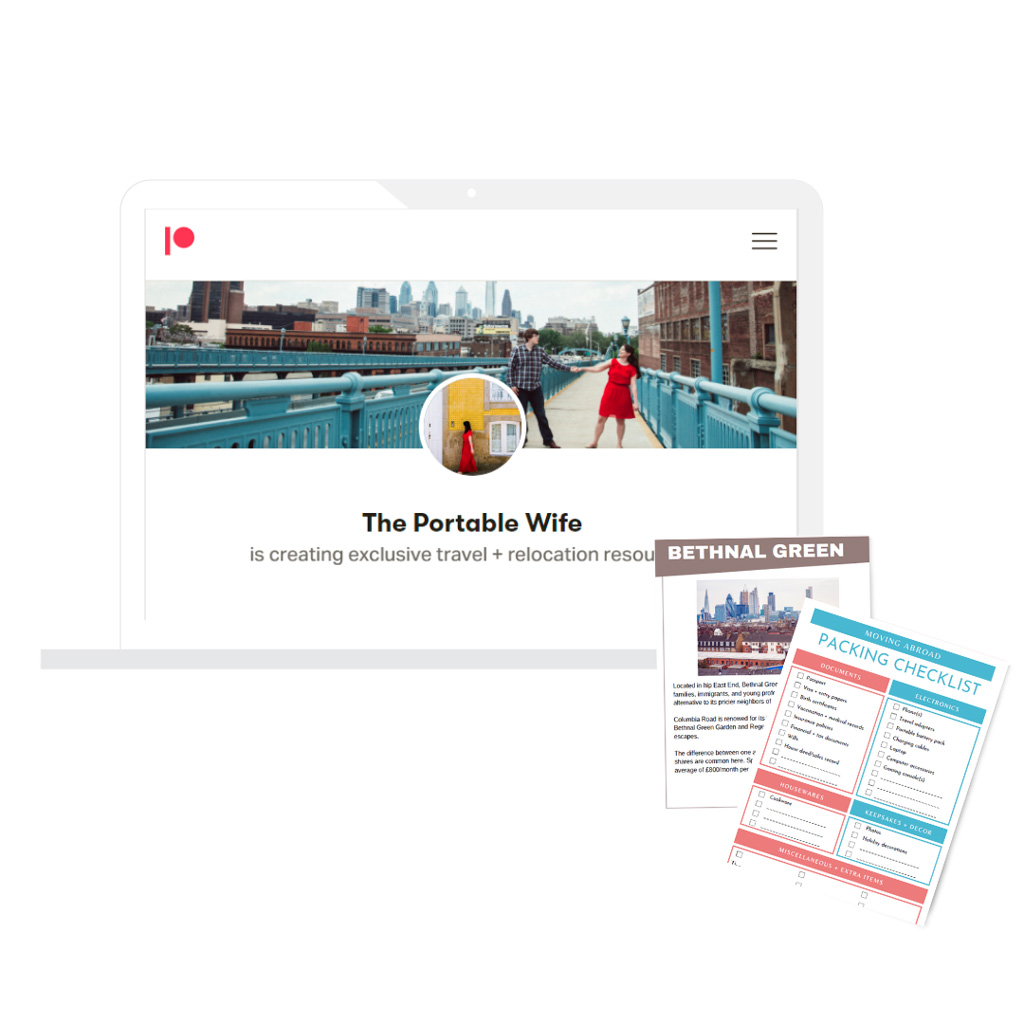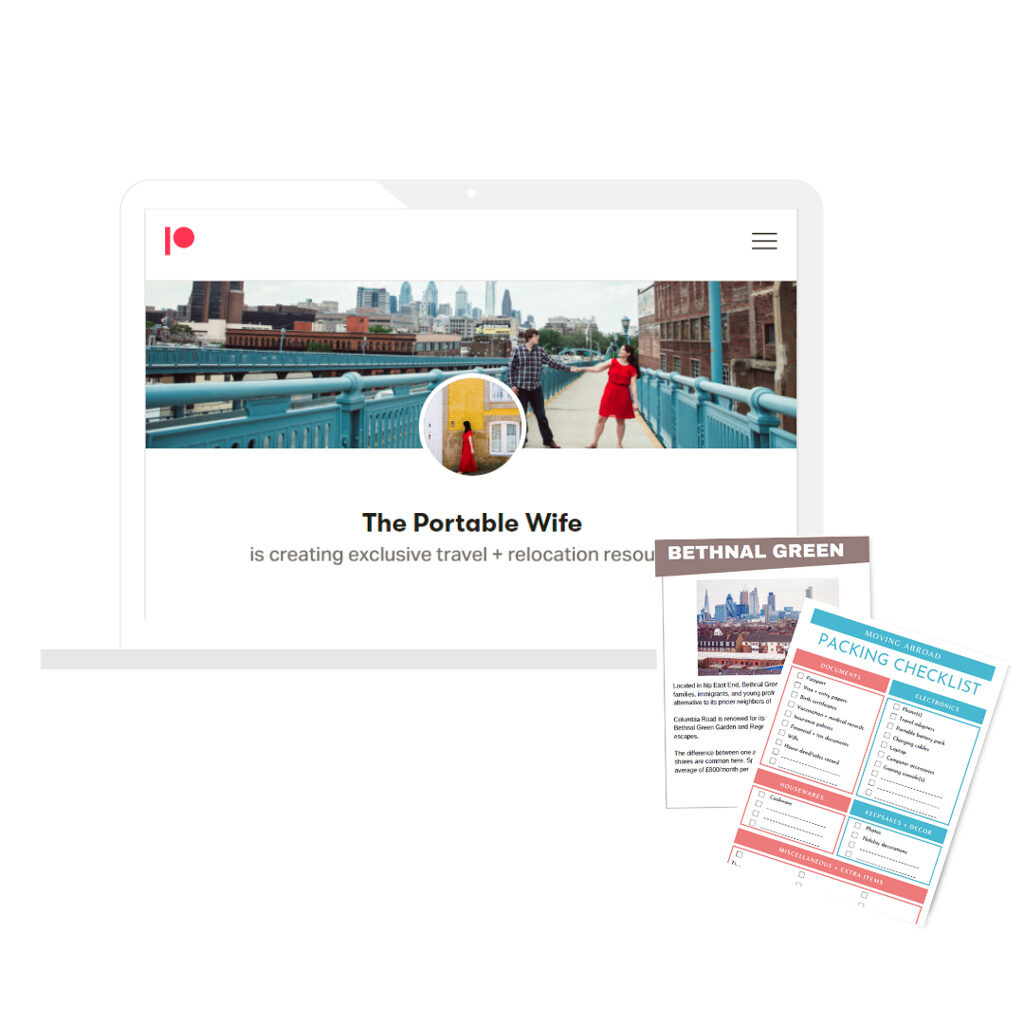 Want more travel + relocation tips?
Become a member of my Patreon group for exclusive access to my resource library, including:
Printable packing lists for moving + travel
Money-saving tips
Insider travel guides
And much more