Expats buying property in the UK face a unique set of challenges. From harsher lending rules to stamp duty woes, it feels like an uphill battle until you finally get the keys.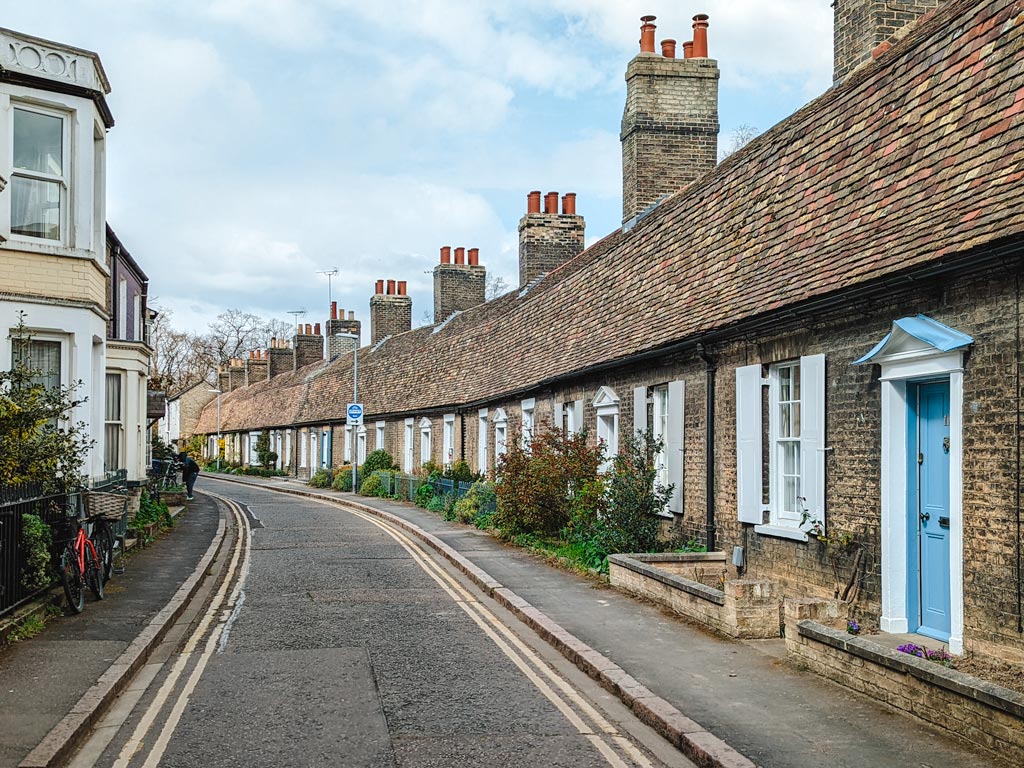 Foreigners buying UK homes may be at a disadvantage compared to permanent residents and citizens. But with the right preparation and knowledge, you can take the confusion out of the (very archaic) process.
Here are some important things to know before buying property in the UK as an expat.
RELATED: What is UK ILR and How Do You Get It?
1. Every lender has their own rules for non-permanent residents
Before you dive into house hunting, you need to know that lenders have different sets of rules for lending to permanent residents and non-permanent residents.
The standard advice you see on personal finance sites and message boards about minimum deposits and 4.5x salary multipliers does not apply.
First of all, some lenders require two or more years remaining on your visa to even consider lending. Others won't lend to expats unless they're on certain visas (usually Tier 2/Skilled Workers visa).
The amount you'll be able to borrow–the LTV and total mortgage amount–will also vary between lenders.
Many high street banks have caps on how much they'll let expats borrow regardless of income. Lenders often require higher deposits from non–permanent residents buying homes in the UK as well, sometimes up to 20%.
If you had your sights set on a pricey dream home, you might find it's out of reach despite having a 10% deposit and earning enough to meet the typical affordability checks.
This is especially problematic if you're paid a split salary (i.e. in both British Pound Sterling and another currency). Most lenders will not consider income that isn't paid in GBP into a UK bank account, further reducing the amount they'll let you borrow.
A quick note about mortgages: Don't be confused by terms like "expat mortgage" or "non-resident mortgage". These are for people who do not reside in the UK. If you are living in the UK on a visa, you are a resident and will be applying for a normal mortgage.
2. A good mortgage broker is essential
If you only take one piece of advice from this post, it should be to hire a mortgage broker.
A good mortgage broker is worth their weight in gold. They can help you understand everything you need to know about how to buy a home in the UK as an expat–from the offer stage all the way to completion.
Most importantly, they'll find the best rates with lenders who will actually consider you based on your visa, income level, deposit, etc.
You want a "whole of market" broker, as they aren't tied to a specific lender or group of lenders. Ideally, you'd find a fee-free broker who only gets a commission from the lender.
However, it's more important to get a mortgage broker with a track record of helping non-permanent residents, as they will know the best lenders for your unique circumstances. For example, there are boutique lenders who will consider things like stock dividends when assessing affordability, whereas high street banks would not.
These specialist brokers often charge a fee, which can be a flat rate or a percentage of your mortgage amount (I would avoid the latter). We had some unusual circumstances that made a specialist broker necessary, and I don't regret paying the extra fee at all.
3. You likely need to pay stamp duty
There's a lot of confusion about stamp duty and first time buyer (FTB) status amongst expats in the UK.
To quote the UK Government's website:
"A first time buyer is defined as an individual or individuals who have never owned an interest in a residential property in the United Kingdom or anywhere else in the world and who intends to occupy the property as their main residence."
To reiterate, you are NOT considered a first time buyer if you owned property abroad–even if it was just a partial interest (ex. you inherited 50% of your mother's home after she passed).
I find this rule incredibly frustrating, as it basically assumes non-FTBs should have plenty of cash from the sale of their previous property to put towards stamp duty. Unfortunately, many countries don't have the same property market trends as the UK (i.e. homes are seen as investments and prices consistently go up), so expats who earned little to nothing selling their home and moving here are stuck with a massive extra expense when buying a home.
Rant aside, there's nothing to do but ensure you're prepared to foot the bill when it's time to complete. This site will let you calculate the Stamp Duty Land Tax (or Land Transaction tax for Scotland and Wales).
Your solicitors will make you sign a legal attestation about your property ownership history and stamp duty liability, so there's no getting around paying unless you commit fraud.
RELATED: Cost of Moving to the UK: 30+ Expenses to Relocate
4. Be prepared to show documentation for your deposit
All borrowers in the UK have to provide proof and source of funds for their deposit–it's part of the country's Anti-Money Laundering provisions. But if you're an expat buying property in the UK, chances are that some of your deposit is coming from a foreign country.
This is perfectly acceptable, but it can raise red flags with your solicitor, who needs to certify that your deposit money is legitimate.
Be prepared to procure bank statements, investment distribution receipts, and even years-old payslips to prove the source of your funds. Every solicitor has their own process and standards of scrutiny, so it's really a matter of hoping for the best but preparing for the worst.
5. Learn the lingo and the purchasing process
Chances are that the UK's terminology and processes around buying homes are quite different to those of your home country. If you don't know what gazumping means, or the point when your purchase is legally binding, it's time to do some research.
This in-depth guide on the home buying process is a must-read for expats. It goes over the buying timeline, key terms, and other tips to decode the UK housing market.
I also wrote a lengthy post on buying a house in the UK as an American that has a step-by-step review with comparisons to how things work across the pond.
You'll also want to familiarize yourself with housing terms in general so you can set up your search parameters and interpret listings. Here are a few to know:
Converted: A building that was renovated to contain flats (ex. a three-storey house split into three separate flats)
Studio: A flat consisting of a combined living, dining, kitchen, and bedroom space, with a separate bathroom
Maisonette: A house that's been split into two separate flats, each with their own private entrance (as opposed to the typical shared entrances of terraced houses)
Terraced: A property that's attached to the houses on either side of it. It's equivalent to the US row home
Semi-detached: A property that's attached to a house on one side but not the other
End of terrace: Same as above, except the property will be at the end of the row of houses
Detached: A property that shares no walls with neighboring properties
Freehold: Outright ownership of the property and the land it's built on
Leasehold: You are purchasing the right to live in a property for a set number of years from the leaseholder (a.k.a. landlord), but you don't own it outright (common when buying flats in a building)
Share of Freehold: You own the leasehold and part of the freehold for the building and the land it's built on (common in split-level conversions)
DIP/AIP: Decision in Principle/Agreement in Principle; similar to a US pre-approval, these are letters from lenders saying they will lend you up to a certain amount based on information you provided (not the same as an actual mortgage offer)
STPP: Subject to Planning Permission; usually put in listings when describing the house's potential to add a loft extension or rear extension
If you're from the US, you can find more helpful tips in my article on the differences between US vs US homes.
Looking for more UK life tips? Check out these posts: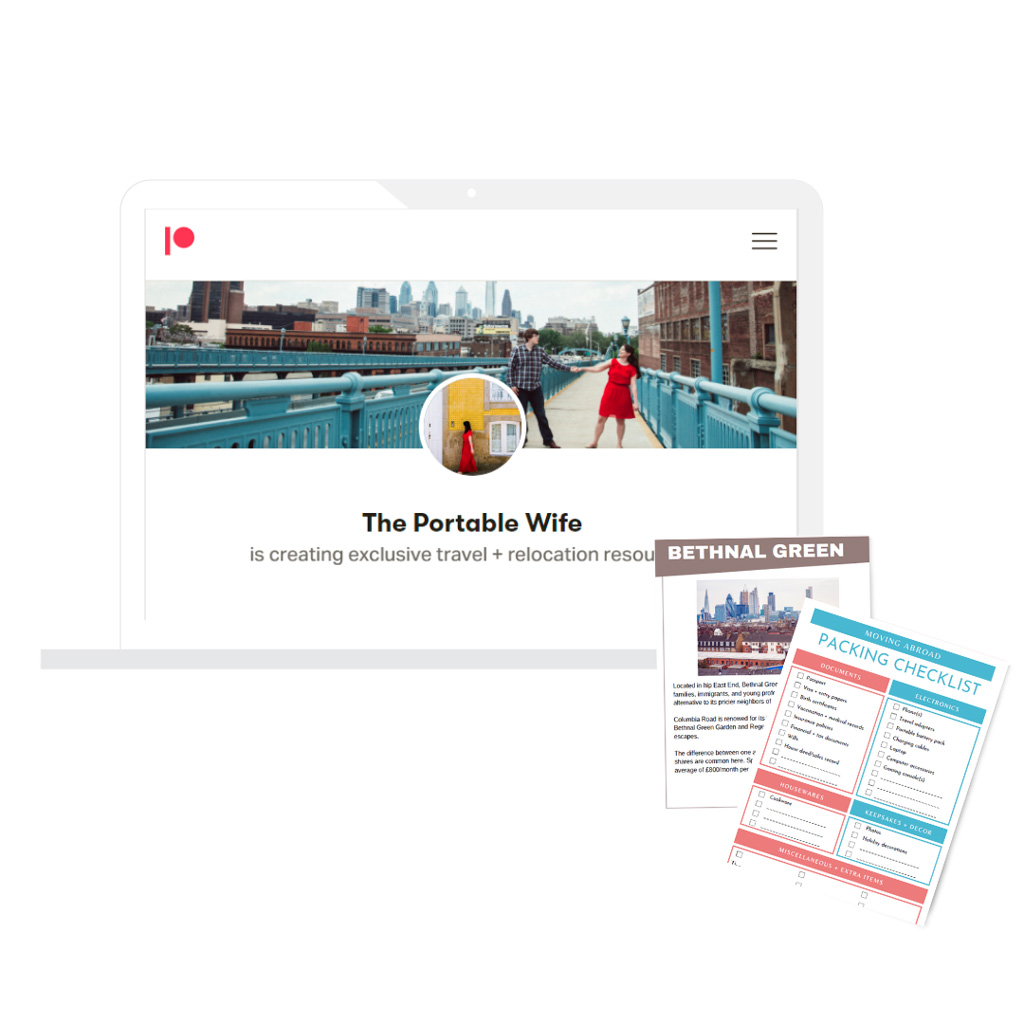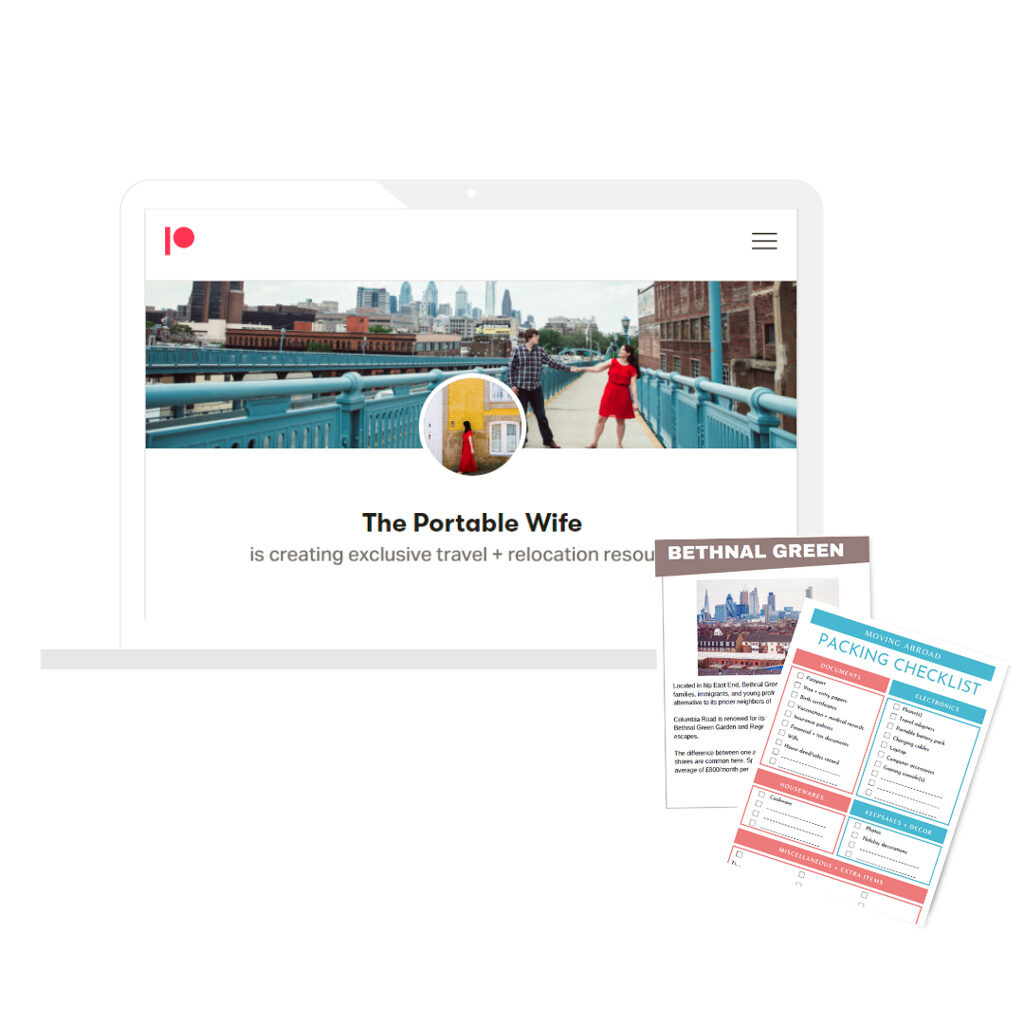 Want more travel + relocation tips?
Become a member of my Patreon group for exclusive access to my resource library, including:
Printable packing lists for moving + travel
Money-saving tips
Insider travel guides
And much more