I'm going to break the golden rule of blogging and tell you straight away what you came here to find out. Our total cost of moving to the UK was about $21,000 USD. Wondering what expenses that amount includes? Keep reading.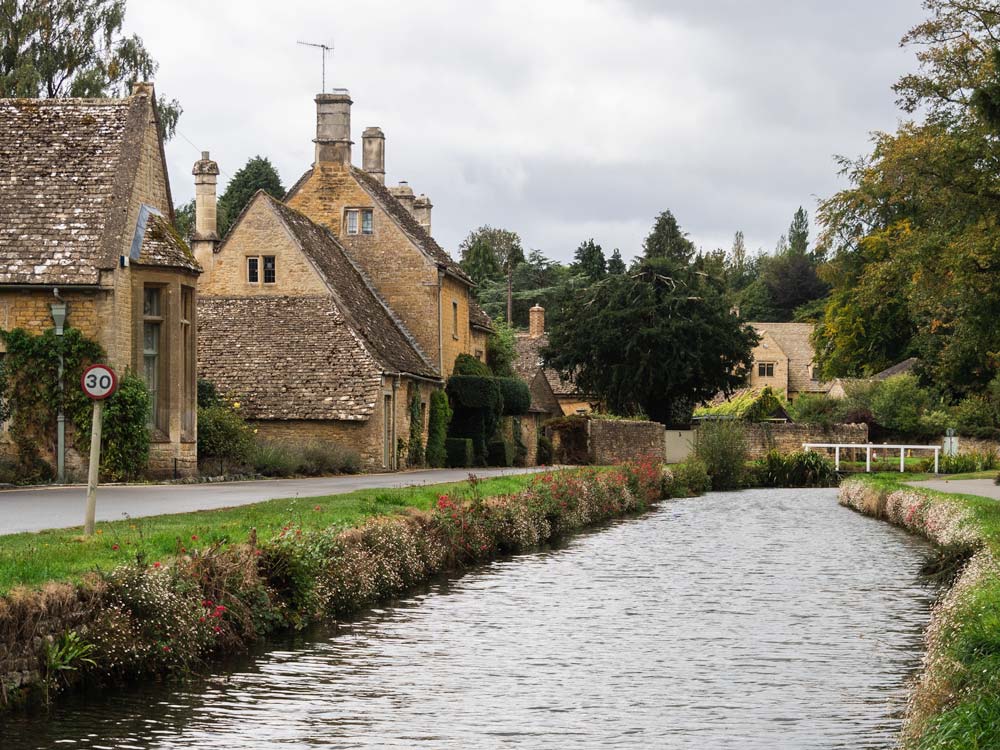 To be candid, no two people will have the same UK relocation expenses. A university student from France could come here for less than £5,000, while an Australian could pay £40,000 to ship the entire contents of their home to a country estate.
It's obviously much cheaper if you already live near the UK–we were moving from Texas. And with a German Shepherd in tow, we had the added cost of pet relocation and a special pre-move trip to find a dog-friendly flat in London.
However, our cost to move from the US to the UK did NOT include shipping. We came to London with only checked luggage. It's not a popular choice, but it did help us offset the pricier aspects of moving with pets, like the relocation agent who helped us find a great flat and negotiate the tenancy agreement.
From visa fees to rental deposits, your UK moving expenses may vary wildly from ours. That being said, I know what it's like to try and budget for an international move, and I found it extremely helpful to see what other people paid.
This post contains affiliate links. As an Amazon Associate, I earn from qualifying purchases. For more information, click here.
RELATED: The Ultimate Moving to London Checklist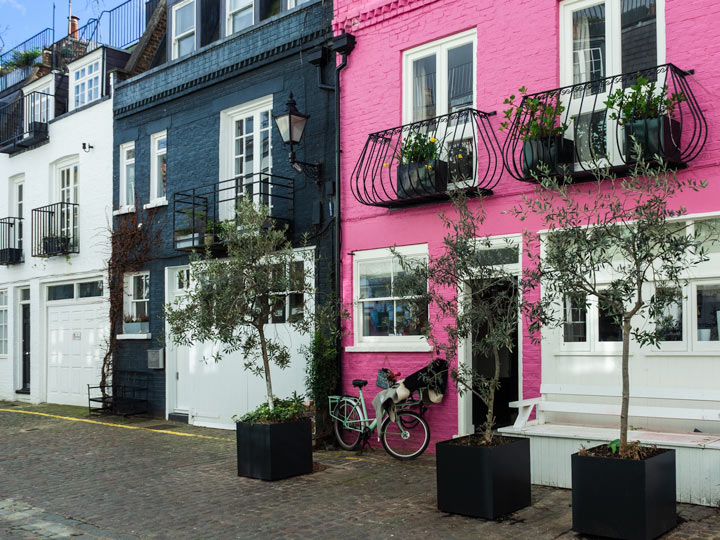 How much money should I save to move to the UK?
Putting the actual moving expenses aside, you'll want to save up at least £2,000 before moving to the UK.
Why, you ask? Well, unless you're a British citizen, you'll be living in the UK on a temporary residency visa. And most of these visas do not give you access to public funds such as unemployment.
If you end up losing your main source of income (job, spouse, etc.), you'll need a healthy emergency fund to tide you over–or pay for a plane ticket out of the country.
Our cost to move from the US to UK
Here's a quick summary of our expenses for moving to London from the US:
Visa fees – $1,820 per person (prices have since increased)
Pet relocation – $6000
Securing a place to live – $7,450
Moving our stuff – $500
Flight to UK – $11 (more on this later!)
Flat furnishings/new stuff – $4,000
Total Cost: $21,601 USD
As I mentioned before, your expenses could be much lower–or even higher–depending on where you're moving from, if you're shipping belongings by air/sea, if you're buying a house vs. renting a studio flat, etc.
For example, had we not brought our German Shepherd with us, we would have cut these expenses in half (no pet relocation costs and no need for a pricey pre-move flat hunt)!
To help you understand what all goes into these numbers, I'll break down our cost of moving to the UK even further.
Managing Your Money Abroad
One of the most common questions I get from readers is how to make international payments without hefty foreign transaction and exchange fees. Luckily, there's an easy and cheap solution:
Wise (formerly TransferWise) comes in handy all the time, whether its making a rental deposit or paying your visa fees. And it's way cheaper and faster than doing an international wire transfer from a traditional bank.
If you get paid in multiple currencies, the Wise Multi Currency Account will let you send and receive money in over different 40 currencies. It even comes with a multi-currency debit card.
Open a Wise account today to get real exchange rates, speedy transfers, and ultra-low fees.
Breakdown of Costs of Moving to the UK
Now that you've caught your breath from seeing our insanely high moving costs, let's dive into each of these categories.
Visa fees
Unless you have British citizenship or residency rights, you'll need to obtain the proper visa to legally live and work in the UK. If you aren't sure what visa route you should take, check out my moving to the UK FAQ for a breakdown of the pathways.
The British government publishes a full breakdown of the UK visa fees on their website, and the prices are updated (read: increased) every year. Depending on what visa you're applying for, your application fee could cost anywhere from £150 to over £1,000.
Since the time of our application, the Tier 2 Intra-Company Transfer visa has been restructured and the cost has gone up quite a bit (£1,220 vs. £587).
Also, you'll likely need to factor in the cost of a courier service to deliver your application, passport, and supporting documents to and from the embassy. We paid $70 for courier service.
In addition to the visa application fee, you'll need to pay the Immigration Healthcare Surcharge. This fee gives you access to the NHS, which is the UK's public health care system. It's a one-time fee based on your visa type and length of stay, and you can use this handy calculator to see exactly how much you'll need to pay (ours was $876 at the time of application).
Regarding visa costs, one expense you might have that we didn't is an immigration lawyer. Because we came on a company transfer visa, my husband's employer provided us legal support for the visa paperwork. However, you may want to hire a specialist to ensure you fill everything out accurately and completely–failure to do so can lead to major delays and even rejection.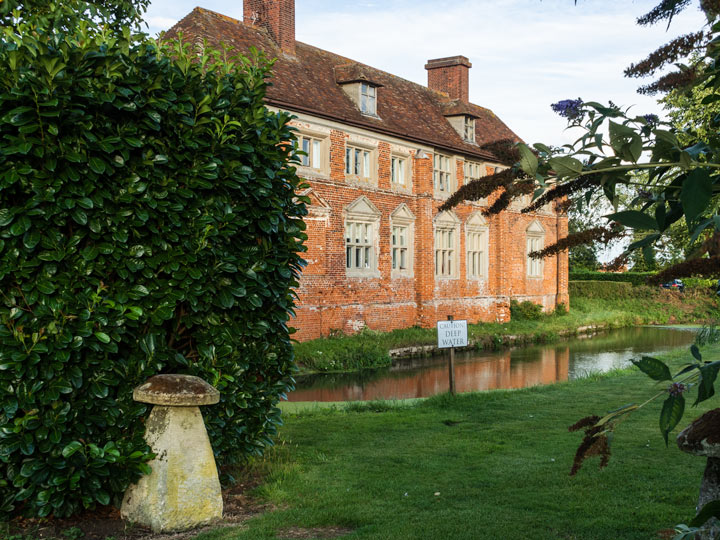 Pet relocation
The UK has a strict set of rules for bringing pets into the country. It's called the PETS scheme, and it outlines everything you need to do to avoid quarantining your pet upon arrival.
All dogs and cats have to be vaccinated against rabies and certified healthy and rabies-free. Dogs also need a tapeworm treatment shortly before arrival in the UK. Depending on where you're coming from, you may also need to do a blood titration test.
Each of these steps requires a vet visit, plus the cost of the vaccine. If you own pets, you can see how this adds up quickly! Our vet fees came to about $500.
If you're flying your pet to the UK, you'll be required to put them in cargo (unless they're a certified service or Emotional Support Animal) in an airline-approved crate. And you'll need to work with an approved pet courier service to move them through customs.
Our massive dog crate was $500. I don't have exact costs for the airline booking fees and courier because we worked with a full service pet relocation agency (more on that in a moment). However, you can expect to pay anywhere from $400 to $2,500 depending the size of your pet, the airline, and your flight date.
Aside from the logistical nightmare of organizing a pet relocation, a single mistake on the paperwork (including using the wrong color ink!) can lead to denied entry or quarantine.
Thus, we decided to pay for peace of mind and hire a pet relocation service to bring our German Shepherd. They helped with everything from reviewing the vet's paperwork to booking his flight, and even arranged for his transport to and from the airports.
Because of how these pet relocation costs were rolled into a single package, it's hard to itemize this cost of moving to the UK. However, I'd say the relocation service itself was around $2,500.
Here's a summary of those pet costs again:
Relocation service – $2,500
Airline fees and courier service – $2,500
Dog crate – $500
Vet bills – $500
Total cost: $6,000
Save me for later!
Securing a place to live
This UK relocation expense depends on two main factors–where you move to and whether or not you do a pre-move search trip.
You ever wonder why the cost of living in London is so high? It's mainly because of rent prices. And the higher your monthly rent, the more you'll need to put down for the security deposit, which is typically 5 weeks' rent.
And when it comes to flat/house hunting trips, I only recommend them in rare scenarios. It's much cheaper to come over and stay in a short-term rental (ex. Airbnb) while searching for properties. Given how hard it is to rent with large dogs, we wanted to secure a flat ASAP.
For that same reason, we ended up working with a corporate relocation agency. They set us up with an independent estate agent who showed us dog-approved flats that fit our criteria. Their fee also included tenancy agreement negotiation, property inspection, and utility setup.
Unfortunately, the company we used only works with corporate clients, so I can't recommend them here. However, I can highly recommend the wonderful folks at Pets Lets! Their bespoke relocation service takes the stress out of finding a pet-friendly property as a foreigner.
Here's a further breakdown of our search costs:
Round trip flight – $1,200 (we used frequent flyer miles for one ticket)
Hotel for 4 nights – $600
Travel expenses (food, transport, etc.) – $150
Flat holding deposit and application fees – $800
Flat security deposit – $2,800
Relocation agency – $1,900
Total Cost: $7,450 USD
Of course, buying a property comes with a whole separate host of expenses. Here are some guidelines on what to expect:
Deposit – Usually 5%-25% of the purchase price
Stamp Duty – If you aren't a first-time home buyer, you'll need to pay a fairly sizeable tax based on the purchase price
Valuation Fee – £150-1500
Surveyor's Fee – £600 for a structural survey in addition to the lender's survey
Solicitor Fees – £1000-1800
Home Buyer's Insurance – £30-80 protects you from losing the money spent on searches and surveys if seller pulls out
Mortgage Fees – £2500
Mortgage Broker – £0-2000 for someone to help you find the right mortgage at the best rate for your circumstances
Moving our stuff
Initially, we were quoted nearly $10,000 to ship our belongings and some home decor from the US to the UK. Yikes!
Even if you're coming from Europe via the Chunnel, you're looking at hundreds of pounds and weeks of customs review.
Most of us have two options: ship by air or sea. Shipping by air only takes a few weeks, but it's incredibly expensive (like £6000+ for a one bedroom apartment). Shipping by sea is about 4-5 times cheaper, but it can take 3-6 months to get your belongings.
If you do decide to ship belongings to the UK, you'll need to fill out a Transfer of Residency (ToR) form. Essentially, the ToR provides import tax relief. Without a ToR form, you'll have to pay tax on anything shipped to the UK, including pets.
And don't forget the moving company costs to properly box up your belongings. Some international shippers won't insure your stuff if it wasn't packed by a professional company.
So how did we bring our stuff to the UK for only $600? We sold nearly everything and brought the rest as checked luggage!
When people ask me how to move abroad cheaply, this is the answer.
It was way cheaper to sell most of our stuff back in the US and use the money to replace the necessary items in the UK. Plus, we had access to everything on day one, rather than weeks or months later.
We packed everything into our suitcases along with some heavy duty storage bins and duffel bags. With the help of the Sky Cap and two big luggage carts (they're everywhere in Heathrow), we pulled off the budget move without a hitch.
Check out my moving abroad packing list for more tips and tricks!
Here's what that $600 covered:
Excess baggage fees – $300
Plastic bins and duffel bags – $120
Car rental to airport – $100
Taxi from Heathrow to London flat – $80
Don't forget travel insurance!
One expense we totally forgot about (much to my horror) was travel insurance. You need to protect yourself–and your precious belongings–when moving to another country.
Entry dates get pushed back, luggage gets lost, jet-lagged bodies get sick… A lot can happen to derail your plans. And these challenges can end up costing you thousands of dollars in changed flights, replacement items, and uninsured doctor's visits.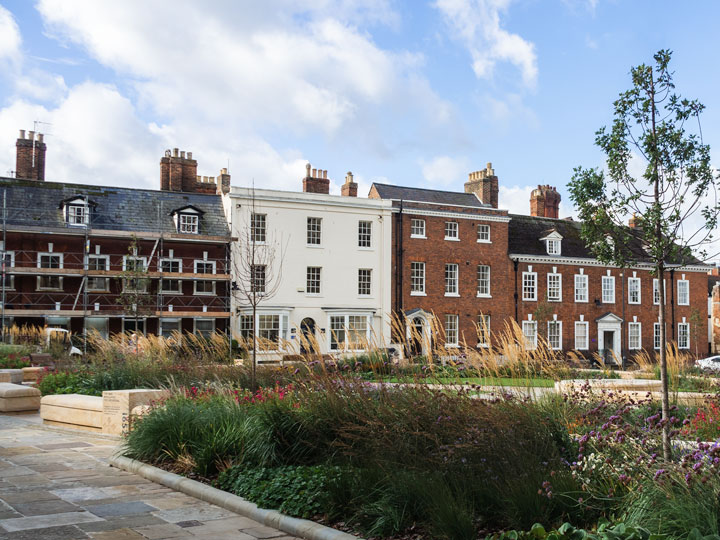 Flight to UK
For some of you, the flight here might be your biggest cost of moving to the UK. One-way economy tickets from major US hubs to the UK typically cost at least $1,000.
Thankfully, my husband had been saving up his frequent flyer miles for this very occasion, so we only paid an $11 processing fee for our one-way tickets from Houston to London.
Also, I put our excess baggage fees under the previous section, but technically they were part of our flight cost. Be sure to check your airline's baggage requirements, including weight and size restrictions, before your trip. Oversized and super-heavy items will incur additional fees.
RELATED: 24 Pros and Cons of Living in England
Flat furnishings/new stuff
As noted before, we decided to sell most of our stuff before the move. That big sale earned us over $3,000, which we used towards the $4,000 cost of buying replacement items and some furnishings.
Our flat came partially furnished, but we did have to buy a few big-ticket items like a bed frame, mattress, and TV. We also needed to buy new kitchenware and cookware.
One way we saved money was by bringing our dual voltage electronics. Many modern electronics like video game consoles will work on any voltage–you just need to replace the power cord to fit the UK standard.
Unfortunately, not all electronics made outside the UK will work properly here. Things like hair dryers, coffee machines, and items with motors and heating elements rarely work on different voltages and hertz. Do your research before packing useless items!
Finally, if you're moving from a warm climate, you'll definitely need to buy some new clothes. While it doesn't get super cold in most of the UK, you will need a winter coat, gloves, rain boots, and some sweaters/jumpers regardless of where you end up.
Here are some items you might need to buy once you move:
Mattress
Bed linens and pillows
Towels
Dishes
Silverware
Cookware
Rubbish bins
Laundry baskets
Cleaning supplies (mop, vacuum, etc.)
Hair dryer
Home decor (lamps, rugs, etc.)
Television
Pet supplies
Clothes
Additional costs of moving to the UK
It's hard to come up with an exhaustive list of UK relocation costs. Just when you're sure you've thought of everything, another expense pops up!
Here are other potential costs of moving to the UK you might incur:
Getting required vaccines
Purchasing long-term international health insurance
Buying a car
Enrolling your child in private (independent) school
Updating/remodeling your property
Subscribing to a VPN service
I'll leave you with two pieces of advice. One–stay organized. Use a spreadsheet or some other method to write down all of your planned expenses. It's so easy to lose track of what you've spent and what's yet to come!
And two–negotiate a relocation package if you're moving to the UK for work. If you can lay out all of your estimated costs, it will be much easier to make your case.
For more tips on moving abroad, check out these posts: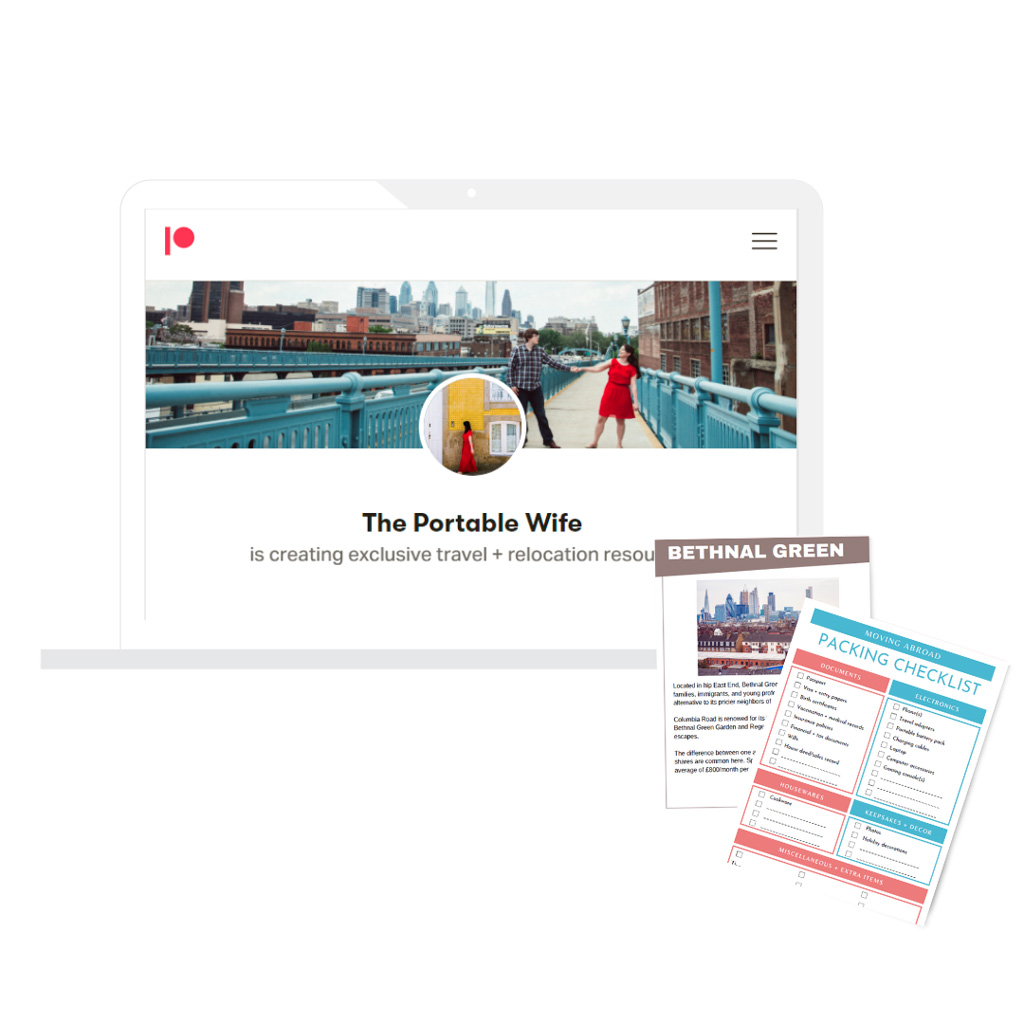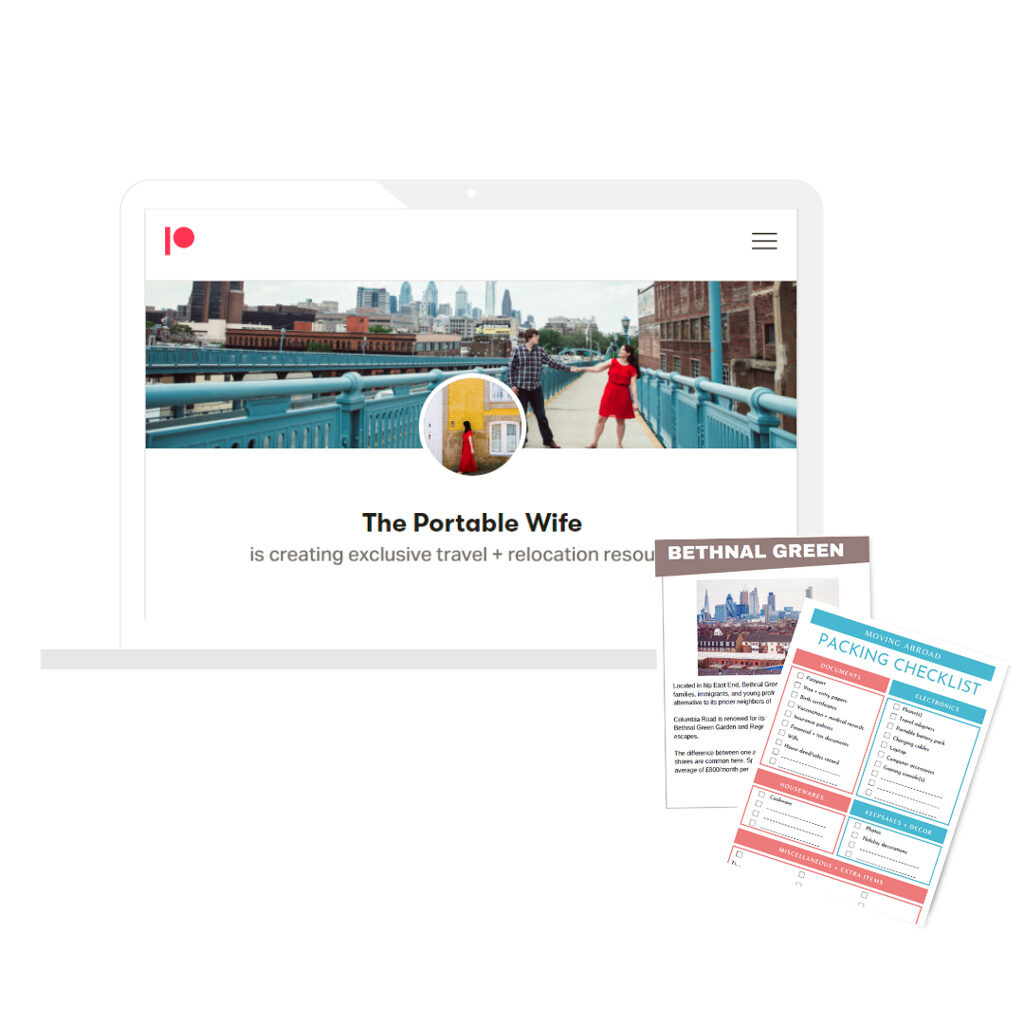 Want more travel + relocation tips?
Become a member of my Patreon group for exclusive access to my resource library, including:
Printable packing lists for moving + travel
Money-saving tips
Insider travel guides
And much more