Our very first step in the UK relocation process was researching how to find pet friendly apartments in London. Bringing our German Shepherd across the pond was a non-negotiable. Unfortunately, finding pet friendly rentals in London turned out to be downright difficult.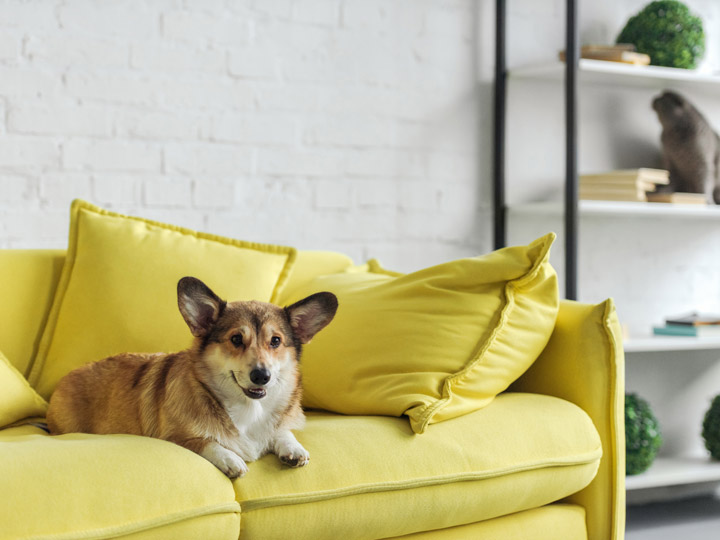 This post contains affiliate links. As an Amazon Associate, I earn from qualifying purchases. For more information, click here.
Even without pets, finding a flat in London is challenging. Nice apartments in desirable neighborhoods can get multiple offers within hours of being on the market. If you have a clear vision of your dream London apartment, be prepared to compromise.
In a city where cafes, pubs, and even department stores have opened their doors to our four-legged friends, why are London's landlords bucking the pet friendly trend?
To answer this question–and to shed light on how to find pet friendly apartments in London–I've invited Russell Hunt to share his expertise.
Russell is the Founder of Pets Lets, a 100% pet friendly London property portal with a relocation service and a hub of information about dogs in London. Pets Lets is a community where people with pets matter, and Russell is a staunch advocate for increasing the number of pet friendly landlords in the city.
He also offers bespoke property search services to take the stress of finding pet-friendly properties off your plate!
What percentage of London flats are pet friendly?
Only 10% of London landlords are pet friendly. According to a survey by the Dogs Trust, 78% of pet owners have experienced difficulty finding accommodation that accepts pets. By not accepting pets, landlords are decreasing their potential market by 50%.
Why are London landlords ignoring such a big market?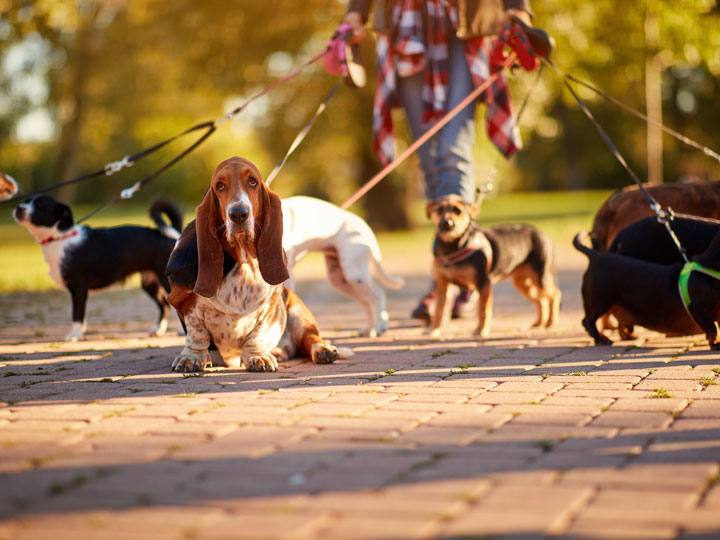 Progress was being made with a growing percentage of properties becoming dog friendly, depending on the size of the dog. A bigger proportion of landlords were happy to rent to tenants with cats.
However, in 2019, that progress was reversed with the introduction of A Tenant Fees Act. In principle, it was all about helping tenants save on paying unnecessary fees. It also made agents and landlords cap their deposits to 5 weeks rent.
What legislators did not consider was the damaging effect it would have on tenants with pets.
The 5 week deposit cap was 'apawling' for renting with dogs. All landlords could imagine was a dog chewing the furniture, barking late into the night and disturbing the neighbors, while the cat clawed the sofa and the carpet. How could such a small deposit cover the cost of damages?
From then on, London landlords chose to ignore the pet market. It's much less hassle to get a tenant without a pet. If after a few weeks and the property is empty, rather than losing money, landlords might consider a small dog or cat. But only as a very last resort.
Are there certain neighborhoods with more pet friendly apartments in London?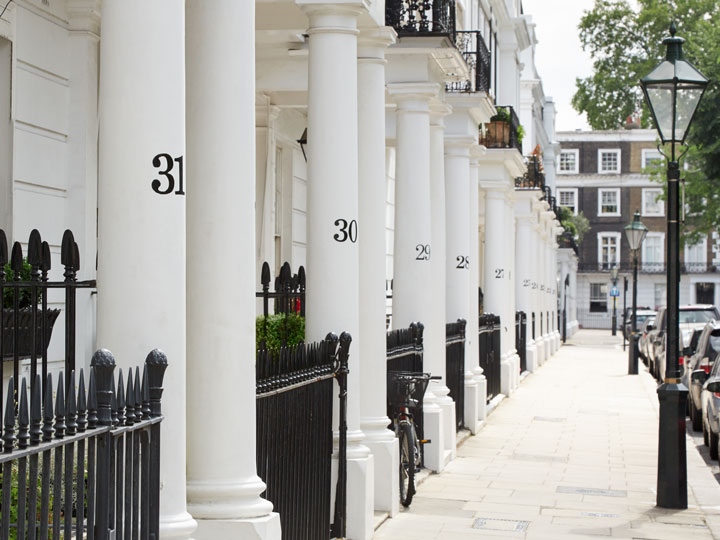 One secret for how to find pet friendly properties in London is to search close to parks and commons. Luckily, London is one of the few major cities in the world with so much green space.
Hyde Park & Regents Parks cover large areas of Central London. In the North West of the Capital there is Hampstead Heath. In East London there is Victoria Park and in South West London there is Battersea Park and Clapham Common. All of these places are ideal for walking dogs on or off-leash.
That being said, in London it really does depend on the individual property owners. There really is no rhyme or reason to it. For example, some landlords have dogs themselves, so they are more open to making their property dog friendly.
In Battersea, there are new developments by the park that grant pet licenses to tenants. The problem here is that during the London property 'boom' over the last few years, many "buy to let" properties were bought by overseas investors. Many of them, for religious and/or personal reasons, see pets as being 'dirty' and refuse to allow any into their properties.
Why is it so difficult to find pet friendly apartments in London compared to other major cities?
Despite London's dog-friendly reputation, it's one of the most challenging European cities to rent with pets. In Paris, for example, you won't have nearly as difficult of a time finding pet friendly flats.
This is mainly because the laws in France prohibit landlords from banning dogs or cats. Yes, they can choose a tenant without a pet, but they cannot turn away a pet owner simply because of their 'four-legged' friend. In London the opposite is true–landlords can from the outset refuse to accept a pet.
Additionally, the system of property ownership in London works differently than other countries, especially the US.
London is filled with blocks of flats, all run by different companies who have their own policies. Even if you purchase a flat in one of these blocks, you don't technically "own" it. Instead, you have a "leasehold" for the property.
And while leaseholds can extend up to 999 years, you're still beholden to the building-wide policies established by the "freeholder", the person or management company who owns the block of flats. Dating back years, most of these management companies have enforced non-pets clauses in their buildings.
While your landlord may love dogs and is happy to accept pets in the flat they're renting out, if the freeholder does not allow pets, the landlord is overruled. This is why it's especially important to confirm that the building does not have a non-pets clause before signing a tenancy agreement.
Block management companies say the non-pets clauses are in place out of concern that neighbors will complain, despite the fact that nearly 50% of the UK population has a pet and view them as part of the family. These companies have not adapted with the times and there is resistance to do so, because it is such a big administrative upheaval.
A Warning About Leaseholds and Shared Freeholds
If you're planning to buy a place (especially a flat) in England with pets, you need to check the property terms carefully. Anything that's listed as a "leasehold" or "share of freehold" is part of a larger building that may have rules about what pets are allowed–if at all.
Before you make an offer on a leasehold or share of freehold property, ask for a copy of the restrictions and look for any restrictions on pets. For example, some buildings do not allow dogs that weigh over 20kg, while others may limit residents to 2 pets.
If you're buying in London, the licensed estate agents at Pets Lets can take the stress out of buying your perfect pet-friendly property!
Save me for later!
Is there a website that only includes pet friendly properties?
Petslets.com offers 100% pet friendly rentals, and has a relocation service offering information on pets and London property. It is more of a community with information about dogs in the capital, rather than a bland app or a long list of properties that may or may not be pet friendly.
There are other platforms for finding rental properties, including Rightmove and Zoopla. However, neither are limited to only pet friendly properties, so you'll have to sort through tons of listings that aren't suitable for pet owners.
Fizzyliving have their own portfolio of properties, some of which are pet friendly and are based on the outskirts of London and cater to younger people with dogs.
Will I be limited to low-quality properties if I have pets?
It's more about the quantity of properties than the quality. There are plenty of well-maintained and charming flats out there that are pet friendly. However, the overall low volume means you need to be ready to compromise on certain aesthetics, like hardwood floors.
If you're moving to the UK with pets, a relocation specialist makes it much easier to find a great property while you're still living overseas.
Are landlords more open to renters with cats vs dogs?
Some landlords specify cats only. Most London pet friendly landlords allow cats and dogs. However, the difficulty is with the number of pets, breed of dog and in particular the size. There is a trend with London and City pet owners in general to opt for smaller breeds such as French Bulldogs, Schnauzers, Pugs, Cockapoos, and Dachshunds, because it is easier rent in London with a small dog.
If you have a big dog or more than one pet, it is even more complicated. We have a relocation client who works for the NHS and is looking for an unfurnished property with 3 basset hounds. The reason they want no furniture is to avoid any potential damage happening to the landlord's furniture–they'd rather pay to furnish the place themselves.
This sums up how caring pet owners are about renting with their dogs or cats. Unfortunately, landlords do not seem to understand how prevalent this mindset is among pet owners.
Can my landlord change his mind about allowing pets during my tenancy?
No, as long as the tenancy agreement has a pet's clause in place and specifies your particular cat or dog. If you get an additional pet during that tenancy, you should notify the landlord. Otherwise legally, they would have a right to serve you notice on the property.
35% of London tenants with pets moved into their properties, adopted a pet, and have not informed their landlords or agents. They run the risk of eviction, and all it would take would be for a neighbor to complain.
What else do I need to consider when renting in London with pets?
My final tip for how to find pet friendly apartments in London is to prepare a Pet CV. This would include a lovely picture of your cat or dog, with personal details such as breed, weight, height, vaccinations, age, and a glowing reference from a past landlord or vet to say how well behaved your pet is. An informative website on this is Dogs Trust Lets with Pets scheme.
Finding pet friendly accommodation in London can take time. If your free time is limited or you are flying in from overseas, a pet friendly relocation expert makes sense. They save you time, money on negotiating the rent and offer great advice about living in London with pets.
Having a specialist with estate agent relationships to negotiate on your behalf is invaluable if you're in a complex situation (ex. paid in foreign currency, living in the UK on a work visa, etc.).
Plus, experienced agents know how to choose a good location and space for not only a pet, but also your other needs such as schooling and commuting.
Check out Pets Lets to find your dream apartment and get help with your relocation!