Although I do a fair bit of international travel, I love exploring new places close to home. So when I had a chance to go glamping in Suffolk next to a historic English manor, I was beyond excited!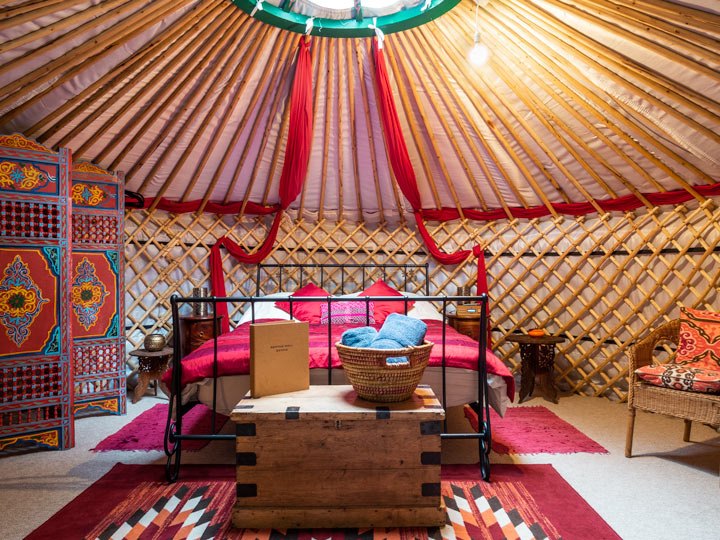 Disclosure: Kenton Hall Estate provided me a free stay in exchange for an honest review. All opinions in this post are my own.

This post contains affiliate links. For more information, click here.
Our weekend at Kenton Hall Estate was an ideal escape from London life. We spent two days relaxing in our beautiful yurt, enjoying the lovely estate grounds, and exploring the nearby village of Debenham.
Even though we were amidst the trees and cows, we still had all of the comforts of home, including a fully equipped kitchen and electrical outlets. Frankly, the washroom shower was nicer than the one back at our flat!
When you combine all this with great cell reception and king size beds, it's no wonder Kenton Hall Estate is a top choice for glamping sites in England.
Why choose Kenton Hall Estate for luxury glamping in the UK?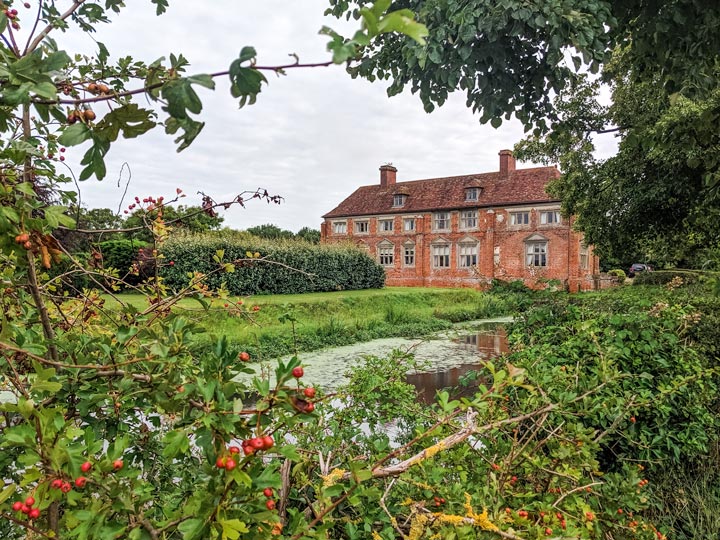 I can't think of a better place to try glamping for the first time. From tranquil morning walks to heated bath towels, here's what I loved about staying at Kenton Hall Estate:
Intimate setting – When you're after a quiet escape into nature, the last thing you want is to be surrounded by dozens of strangers. With only two glampsites on the property, it feels more like a retreat than a campground, making it perfect for UK couples glamping.
Beautiful grounds – The centuries-old estate house looks like something from a Jane Austen novel. And the surrounding pond, woodland, and pastures create a peaceful country atmosphere.
(Almost) everything is provided – There's no need to lug charcoal, towels, or tissue to the estate. All you need to bring is food, clothing, and toiletries.
Walkable to nearby village – The charming village of Debenham is only a 30 minute walk away, and has multiple cafes, shops, and a grocer.
Easy access from London – If you're looking for luxury glamping near London, Kenton Hall Estate is only 90 minutes away by train and taxi. Simply take the Greater Anglia service from London Liverpool Street Station to Ipswich, and hire a cab to bring you to the glampsite.
Why you'll love glamping in Suffolk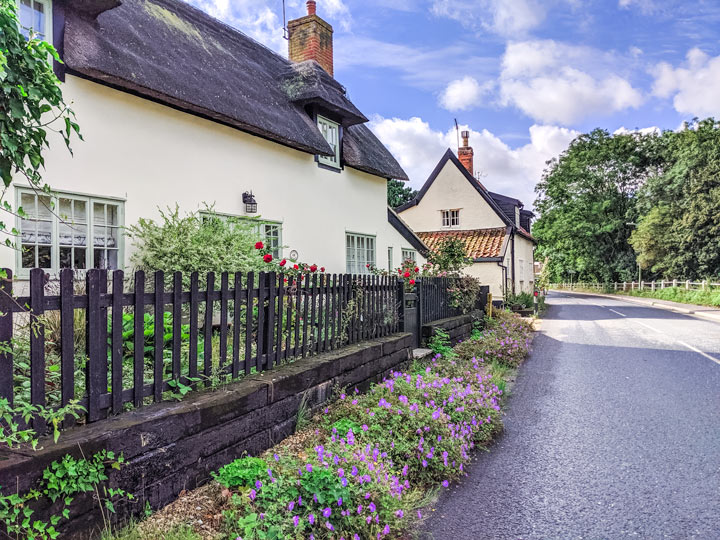 When people think of glamping in England, they often choose the Cotswolds or Lake District. While those places are undeniably lovely, they can get quite crowded and expensive, especially during the summer months.
Luckily, Suffolk is an excellent alternative that has managed to stay under the tourist radar. Glamping in Suffolk offers access to chocolate box villages, a stunning coastline, and country charm without the endless stream of travelers and traffic.
And it all comes at an affordable price. My jaw dropped when I saw the cheap cab fare from Ipswich, and when I received a massive latte for £2.50.
If you're planning a romantic staycation in England, this is the place for it!
Kenton Hall Estate is centrally located in Suffolk, so the whole region is accessible for day trips. And if you're like us and don't have a car, you can still enjoy nearby Debenham on foot (more on that later).
The glamping experience at Kenton Hall Estate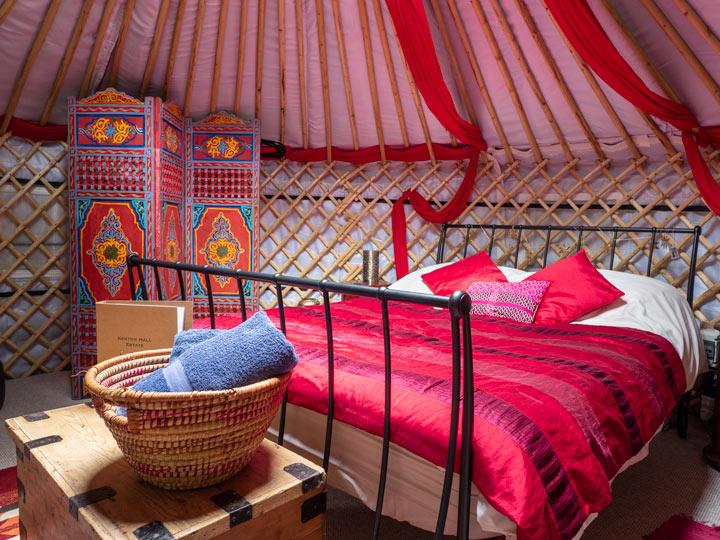 If you've never gone glamping before, you're in for a treat! Kenton Hall Estate's glampsites have real furniture, private washrooms, and even electricity.
As I mentioned before, there are two main accommodations on the estate: a yurt and a shepherd's hut. There are also four separate cabins that they rent out for hen glamping weekends.
With UK yurt glamping growing in popularity, we opted for the Moroccan-inspired round tent. Although I had seen pictures online, I was not prepared for how beautiful and spacious the yurt was inside.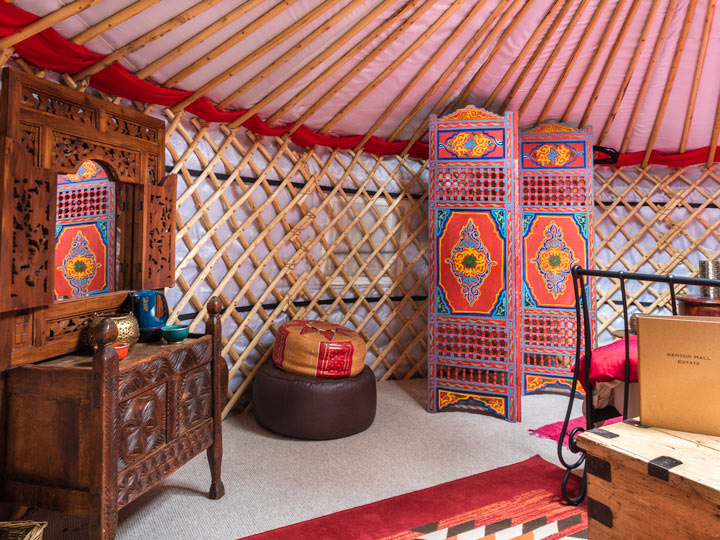 Carved wooden dressing table, big comfy bed, multiple seating areas… Everything was equally as nice–or better–than staying in a quality hotel room. Table lamps and a round window at the top of the yurt made the space light and bright. And the lockable wooden door gave me peace of mind. If only the bugs had the courtesy to knock before entering…
Yes, outdoor living means dealing with a few insects now and then. But if my bug-phobic husband can handle it, I have no doubt the average glamper can overlook a couple spiders and beetles.
In fact, the occasional bugs are the only sign you're in the middle of nature. When you can take a hot shower and dry off with a plush, warmed towel, it's easy to forget you're not in a hotel!
In addition to your own accommodation and washroom, there are a few communal areas. There's a full kitchen complete with a cooker, oven, fridge, toaster, and tea kettle. Inside, you'll find plenty of pots, pans, utensils, and dishes at your disposal.
Just outside the kitchen are multiple dining spaces, a charcoal barbeque, and a large fire pit with a dozen seats. If you didn't bring your own wood, you can toss a few quid in the nearby honesty box and buy a bundle.
We spent a fun afternoon cooking hot dogs and catching up on reading by the pit. All that was missing were some marshmallows for roasting (maybe that's an American thing?)…
Book your glamping trip today!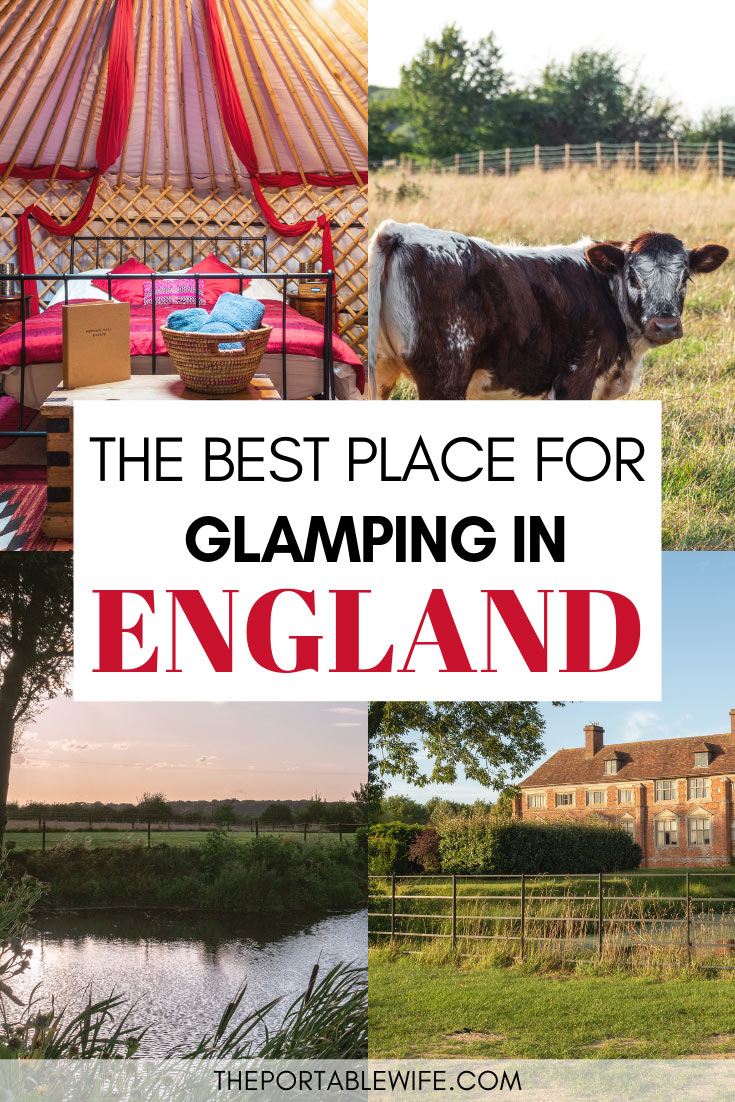 Other highlights of the estate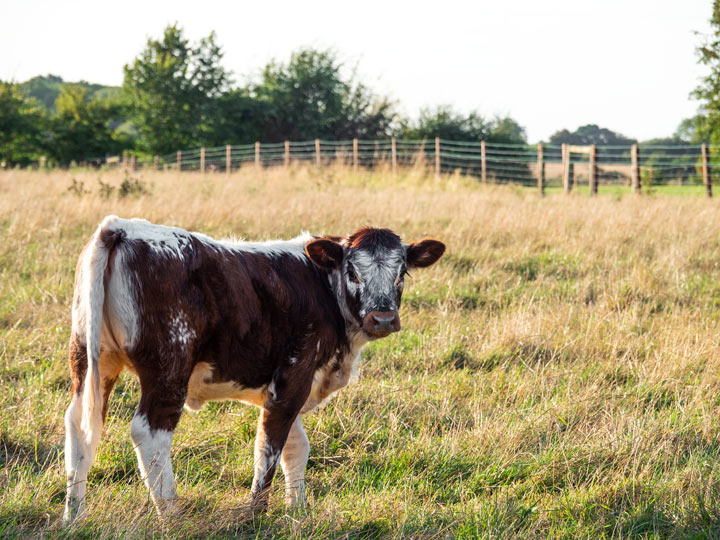 There's more to Kenton Hall Estate than glamping, and that's what makes it special. The manor house is family owned and private, but you'll have lovely views of the exterior from the grounds. Be sure to watch the sunset from the nearby moat.
Cow pastures surround the estate, where they raise Longhorn cattle. Having moved to the UK from Texas, they were a nice reminder of our former home.
If you time your visit just right, you could book a cookery class at The Food Hub. Courses cover everything from beginner's cooking to southern Indian cuisine.
They even offer wedding packages and hen glamping weekends! I almost wish I wasn't married so I could have the English country fete of my dreams.
How to enjoy your holiday glamping in Suffolk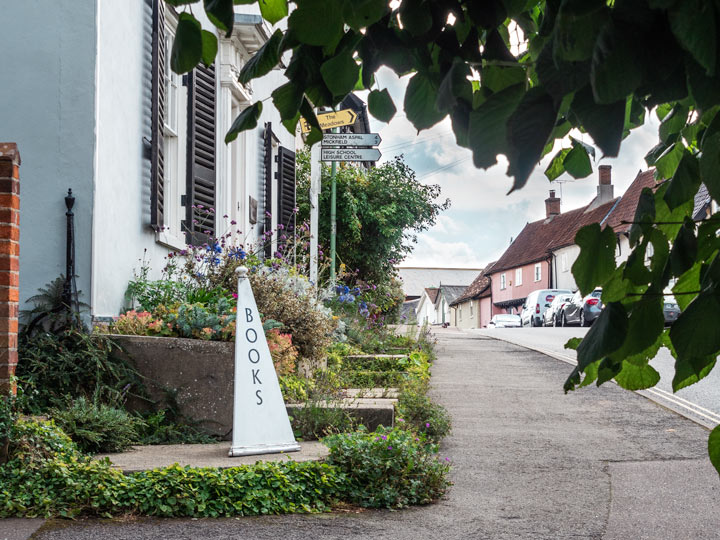 You could certainly have a fantastic holiday without ever leaving the estate. But if you're glamping in Suffolk, it would be a shame not to explore the area a bit.
From ancient castles in Framlingham to oceanfront dining in Southwold, the county has a lot to offer. If you're driving to Kenton Hall Estate, I highly recommend taking a day trip to a nearby town or two.
And if you don't have a car, no worries! Debenham is a quintessential English village that's an easy, 30 minute walk from the glampsite.
We walked over on Saturday morning and started our visit at Vanilla Bake House and Cafe. Much to my delight, they had an American-style breakfast with streaky bacon and fluffy pancakes! We grabbed a s'mores bar for takeaway to make up for our lack of marshmallow roasting.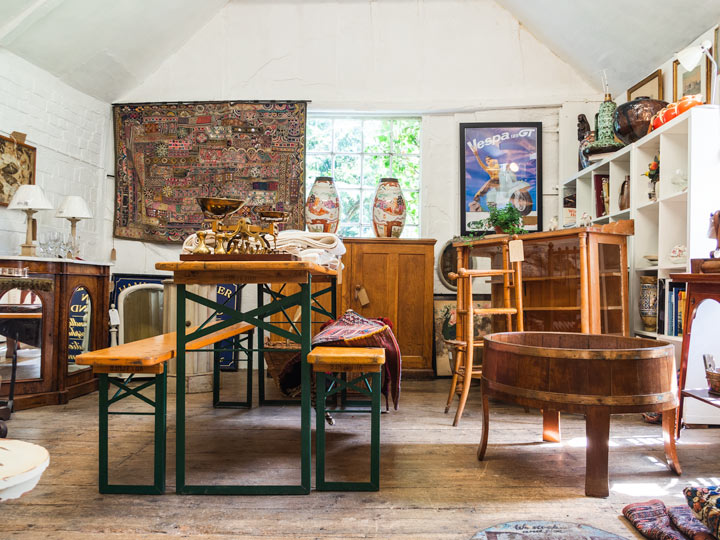 After breakfast, we explored the pretty streets and did a bit of shopping. We picked up some wonderful-smelling lavender soap from Swan House and Garden, a used book from David Shacklock Book Services, and a hand-painted coaster from Spiral.
About 200 photo stops later, we popped into the River Green Cafe and Deli for a sandwich and some treats, including a jar of amaretto-infused apricots.
Having this wonderful village so close to the glampsite is a huge bonus. You could easily get your food for the weekend from the deli and co-op. And if you don't want to cook at all, there's a village pub that's open for dinner.
How to book a glamping stay at Kenton Hall Estate
Booking your glamping holiday at Kenton Hall Estate is super easy. You can either fill out the online form, send an email, or call them directly.
The glamping season runs from May through the first week in October. We stayed over the summer, but I bet it's even more magical with autumn foliage.
We loved our weekend getaway at Kenton Hall, and I'm sure you will, too! Feel free to leave a comment if you have any questions.