In 2018, my husband and I relocated to London from the US with little more than our clothes, some small electronics, and a few personal items. Before the move, we were living in a fully furnished, 1,900 square foot house. Selling everything and starting over sounds romantic at first, but when you're standing in the kitchen wondering how to sell a can opener, reality sets in quickly.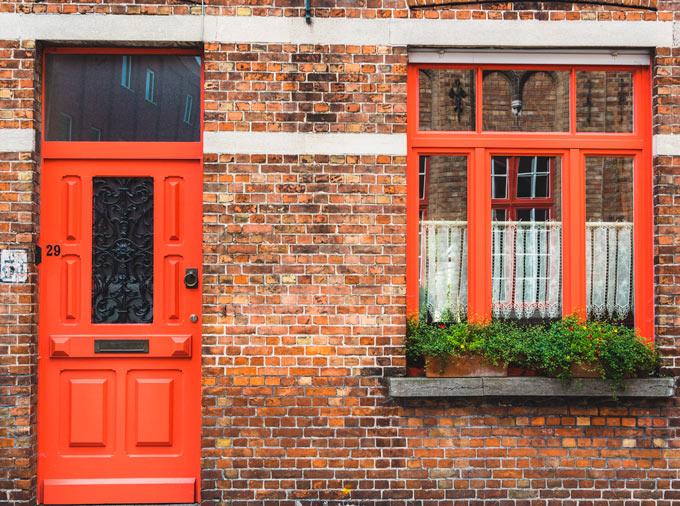 The world loves to throw us curve balls, both good and bad. A new job opportunity or devastating breakup can leave us wondering how to start over in life. Oftentimes, it's easier to leave everything behind than to drag your baggage (literally) into the next phase.
Although we didn't end up selling everything and starting over, we had approximately two months to massively downsize and declutter before making the trans-Atlantic flight to our 800 square foot flat. Time was of the essence, but so was making money. After all, it's easier to start fresh with some extra padding in your bank account.
Fortunately, this wasn't my first experience with selling all my stuff. I went through the same process during a prior cross-country move in the US.
At this point, I'd consider myself a semi-pro at how to sell everything and move. And I'm happy to share the tried-and-true process that netted me over $3,000 in sales.
RELATED: How to Move Out of America in 10 Steps
Start with a clean out day
Before you launch into this journey, do yourself a favor. Go through your entire place and get rid of any junk. Throw away your holey socks, used notebooks, puzzles with missing pieces, and anything else you know you cannot sell or donate. It's picking up and moving in the literal sense.
I did a clean out before both of my big moves, and it made me excited to start a new life abroad!
Create a master spreadsheet
Having an itemized list of everything you need to sell is essential. Without it, you'll end up scrambling to offload a random box of stuff the night before your move date.
A master spreadsheet will also prevent you from promising an item to multiple people. Trust me, it gets awkward real quick when two people show up at the same time for the same thing…
I recommend using Google Sheets because you can access it from any device. Having my moving spreadsheet on my phone was extremely helpful throughout the process, especially when I needed to add notes when I wasn't at home.
In your spreadsheet, create seven columns: Item Name; Location; Verdict; List By; Price; Platform; and Notes. Don't worry, we won't be filling out every column at once.
Then, walk from room to room, and record everything you see and where it's located (ex. Master Bedroom, Coat Closet, etc.). Be sure to open up the closets, check inside drawers, and look in every storage bin.
To be clear, this is not just a list of what you want to sell. Unfortunately, you won't be able to sell everything you own, unless you find a hidden market for used undergarments and cleaning rags.
Instead, this spreadsheet will be your guide to ensure no item is forgotten in the process of moving. For example, we had a few board games that we planned to give to family instead of sell, but we held onto them until our move date.
Finally, you don't need to itemize literally everything in your home, but everything should be represented in the spreadsheet. You don't need to record the exact number and style of your socks, but you should have a "sock" item on your list.
Identify what you can and cannot sell
As I said before, you won't be able to sell every single thing you own.
Some things, like toilet plungers, will be kept until you trash them on moving day. Others, like a family photo album, will either make the trip with you or get stored at a friend or family member's house.
You may also want to donate a few things that won't sell easily, like t-shirts and pajamas.
Use your spreadsheet's Verdict column to mark what you plan to do with each item (Sell, Store, Donate, etc.).
RELATED: The Essential Moving Abroad Packing Checklist
Make a moving timeline so you don't sell all your stuff while you still need it
The trickiest part of selling everything and starting over is figuring out when to sell things. It's tempting to list everything you own on Craigslist the day you decide to move abroad.
But if you don't have anything to sit on for a month before your move date, life will be pretty miserable.
Work backwards from your move date to figure out a "List By" date for each item in your spreadsheet. Anything you can live without immediately, like home decor, should be listed right away.
Be strategic about your timing and don't be afraid to split things up. For example, we sold off most of our cookware right away, but kept a couple essentials back until the week before our move date.
You will, however, need to balance your desire for comfort with your desire to sell everything you can. It's hard to predict how long items will take to sell, and bulky items like tables are hard to get rid of at the last minute.
This may mean listing your dining table three weeks before your move date and eating the rest of your meals at the kitchen counter.
RELATED: Why Selling Your Home Before Moving Overseas is Difficult
Set up a staging area
Once you know what items you'll be selling and when, it's helpful to set up a staging area.
Clear out a space to store everything that's currently up for sale. This will make the selling process go more smoothly, as you won't need to hunt down items when it's time to meet the buyer.
Take quality photos of every item
A picture is worth a thousand words, and you need your photos to make a good first impression! Lighting is critical, so wait for daylight to take your photos.
Find a neutral backdrop somewhere in your house/apartment (ex. white/beige wall) to use when photographing smaller items.
For large items like furniture, clean up the clutter in the surrounding area. Consider adding accents, like a throw blanket over a sofa. But always take a "clean" photo as well, so people don't think you're hiding damage.
If the item's brand is a selling point (ex. Marc Jacobs sweater, Crate & Barrel sofa), be sure to include a photo that shows the tag/stamp.
Finally, if your item has any damage, take a clear photo of the problem area(s) for reference. You don't necessarily have to include the photo in the listing, but you'll want to have it handy.
Upload an online photo album of your inventory
Once you've taken great photos of all your stuff, upload the images to an online photo sharing platform. I use Google Photos, but any platform that allows album sharing will do. This will be a visual reminder of what's left to sell, so you should remove photos as items are sold.
This album not only keeps you organized, but also makes it easy to share with family, friends, and neighbors. We made several sales by sharing our album on our neighborhood's Facebook page.
If you want to be really fancy, you can include the hyperlink to each item's photo in the Notes section of your master spreadsheet.
RELATED: Starting a New Life Abroad: 7 Things I Wish I'd Known
Save me for later!
Do a little market research
Before you list anything for sale, gather some intel on how much you can charge for your stuff. Check out the finished auctions for similar items on eBay, and search for your item in multiple cities on Craigslist/Gumtree.
If you can't find your exact item when searching, be more general (ex. "55 inch LED TV" vs. "Sony Bravia 55 inch LED TV with mount").
For things like decor, make your best guess as to how much someone would pay. You can always lower the price if no one shows interest.
The goal is to make as much money as possible while staying competitive with other sellers.
Once you decide on a list price, record it in your master spreadsheet.
Identify the right platforms for what you're selling
I mainly stuck to Craigslist for all of my big moves, and it's always worked out well. If you are in a more rural area, you may want to branch out and use other platforms that serve your community.
Facebook Marketplace is another great, local choice for selling everything quickly. If you're in the US or UK, you can also try the letgo app.
Personally, I liked to list items across two or three of these platforms. This way, I could sell things faster and increase my chances of a quality offer. As long as you're using the spreadsheet and photo album to keep track of what's sold vs. still available, you shouldn't have any issues.
For high-value or collectible items, eBay will usually get you a better price. Just be sure to factor in shipping costs and the seller's fee when calculating potential profit.
Sites like thredUP and Poshmark are decent platforms for selling designer clothing. Consignment shops are another option, but the sales process can be slow, and they take a lot of the profit.
Finally, there's the good, old-fashioned yard sale. I've never organized one myself, but I've helped with a few. Yard sales are a ton of work and only make sense if you're in a well-trafficked area. I would recommend avoiding this method unless your community puts on a neighborhood-wide sale.
Whatever option(s) you choose, write them down in the Platform section of your master spreadsheet. This step is critical if you're going to cross-list items.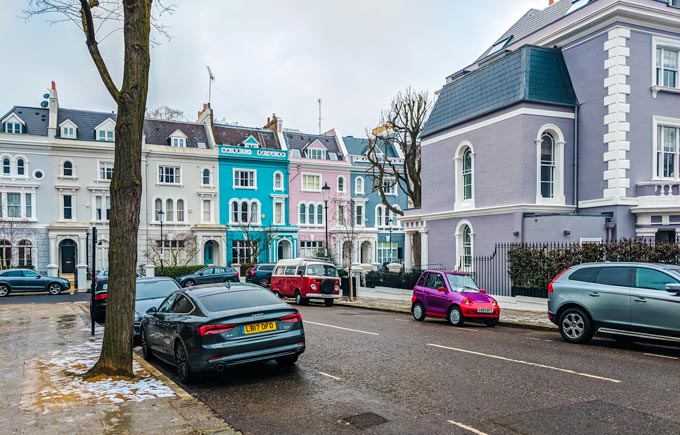 Important Note: When selling everything and starting over, make safety a priority
Don't let your eagerness to sell everything and move quickly lead to dangerous decisions. Here are the golden rules for selling all your stuff safely:
Only take cash when dealing directly with people
Learn about Craigslist scams
Consider using a VoIP service like Google Voice to mask your phone number
Don't put your full address in any online listing. Instead, use cross streets, or put the location where you want to make the sale
If you decide to do a sale at your house/apartment, wait to tell buyers the address until they're ready to pick up your stuff
Keep all of your cash in a hidden, locked safe until you can make a deposit
Write compelling, honest descriptions for your stuff to sell everything quickly
When buying used items, people want to feel reassured about two things: quality and value. No one wants to pay $500 for a used sofa that's been jumped on by three kids when they could buy a new one for $600.
Use the description section to highlight what's great about your item. Here are a few ideas to get you started:
For furniture, play up lightly used items, such as a bed frame that was only used twice a year for guests
For items with fabric or leather, note if it comes from a pet-free or smoke-free home
For decor, share ideas for how to display it (ex. a mirror that looks great in an entryway)
For anything purchased from a well-known, quality store (ex. Pottery Barn, West Elm, etc.), always mention where it came from, and consider adding what you originally paid
Selling household items before moving is easiest when you group like things together. For example, you'd be hard-pressed to sell a can opener on its own.
But if you bundled it with some measuring cups, a corkscrew, and a few other kitchen tools, you could name the listing "Set of Kitchen Essentials" and have a much easier time of selling household items.
In your listing description on Craigslist, it's also helpful to include a note like "I'm selling everything and starting over", or "I'm giving up everything to go traveling". Then, direct people to click on the More From This Seller link.
Finally, always be upfront if the item is damaged or defective. It's best if you can repair the issue before selling it, but if it's not possible or not worth your time, describe the issue in the description.
You'll obviously get less money for damaged items, but I've never had an issue making a sale when I was honest from the start.
Offer to deliver large items when possible
If you're selling dining tables, sofas, or any other large items, you'll make more money in less time if you can deliver the item to the buyer.
We were extremely fortunate that our last move was in Texas, where many people drive pick-up trucks. But during our first big move in Philadelphia, there were plenty of furniture offers that fell through because neither party had a large enough vehicle.
Consider asking friends or family members if they'd be willing to let you borrow their truck or SUV for the occasional delivery.
Know what to expect when selling your home
When we sold our home to move abroad, we were under a lot of pressure. Between the obsessive cleaning routines and stressful experiences of two failed contracts, this process was the hardest part of selling everything and starting over.
Here are a few tips that I've picked up along the way:
Always stage your home. You need to impress buyers regardless of whether or not you're planning to keep the throw pillows and candles. Target is a great source of affordable, on-trend staging items.
Keep your home as clean and tidy as possible. Put things away after you're finished. Keep the sink free of dishes. Your future self will thank you.
See if a friend or family member can look after your pet(s) while your home is on the market. Houses sell much faster when there's no sign of animal residents (including their food dishes, hair, and odor). Before every showing, we went through an hour-long ordeal erasing the pet evidence from our home. I wish we could have avoided that mental and physical stress!
Accept that no contract is a sure thing until you sign the last document on closing day. Buyers can pull out, and crazy things can happen all the way up until you're seated at the closing table.
When selling cars and motor vehicles, clean them up before requesting quotes
If you're selling everything and moving abroad, you'll likely need to get rid of your motor vehicles. Before you rush out to the nearest used car dealer, make sure your vehicle is properly prepared for sale.
Give the interior and exterior a thorough cleaning, touch up the paint, and see to any routine maintenance needs like oil and filter changes. Private buyers and dealers will undercut you at every opportunity. The better your car looks and drives, the more money you stand to make.
Final Thoughts
Starting over in life is possible at any age. Whether you're excited or terrified to embark on your next adventure, think about what you can achieve with a fresh start. And don't forget the lessons you've learned along the way.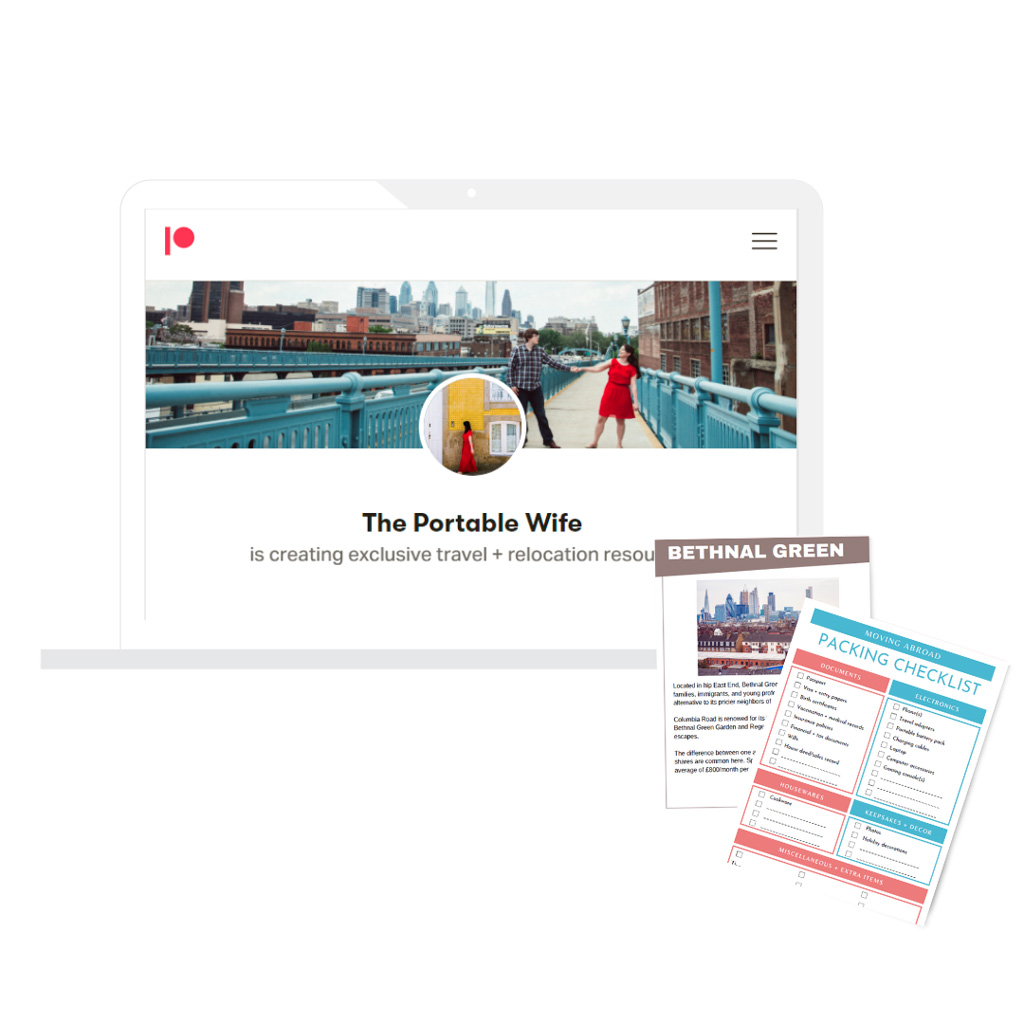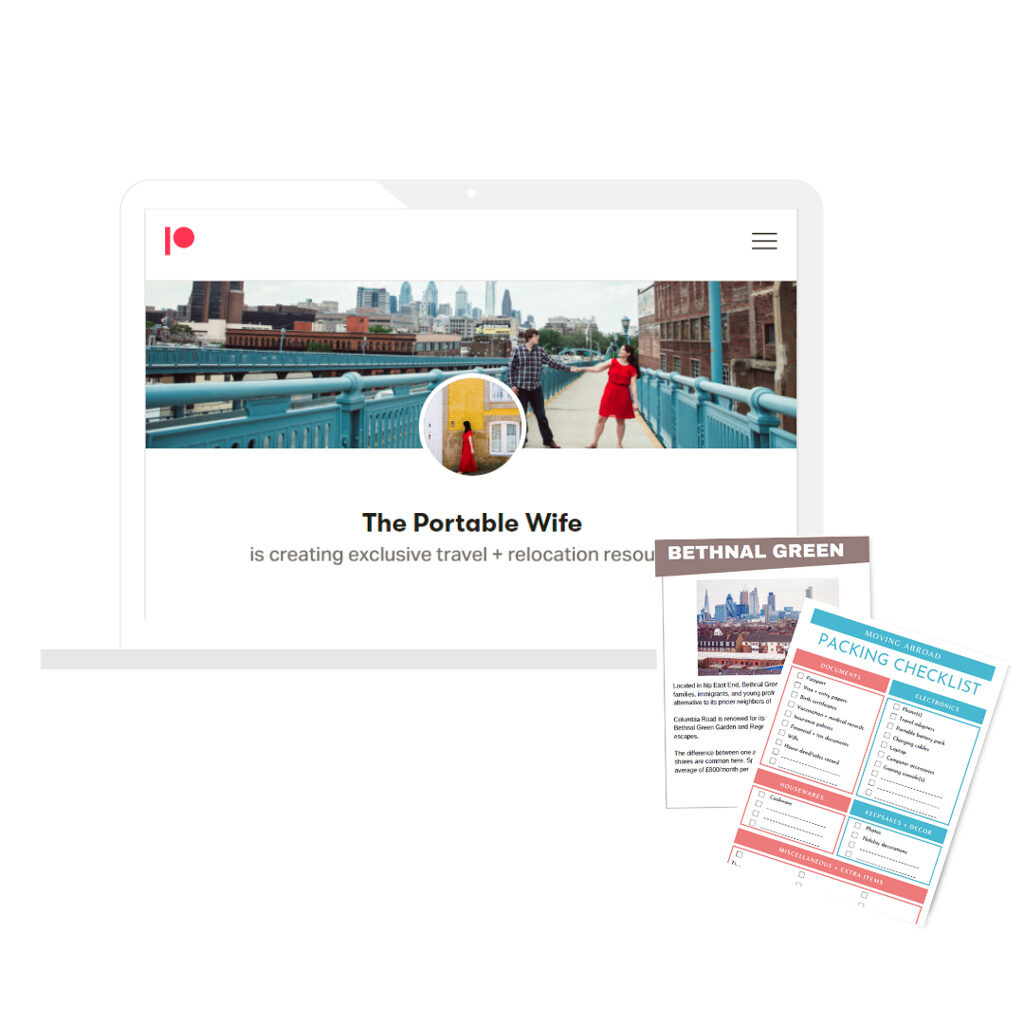 Want more travel + relocation tips?
Become a member of my Patreon group for exclusive access to my resource library, including:
Printable packing lists for moving + travel
Money-saving tips
Insider travel guides
And much more