Curious about how to move out of America? You're not alone. Americans are leaving the country and even renouncing their citizenship at record rates.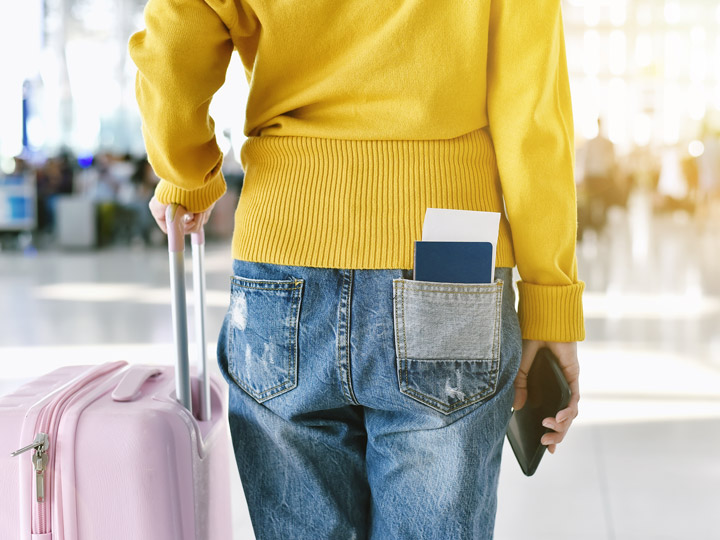 Whether you're tired of the political climate or eager to immerse yourself in a new culture, there are plenty of reasons to consider living abroad.
Unfortunately, most of the advice I've seen about moving out of the US has been absurdly complicated. Usually, it's information geared towards wealthy Americans who want to pay fewer taxes or retire overseas. Rarely do you find practical advice for the average person who's planning on leaving the United States permanently.
And that's why I've decided to put this guide together. As someone who successfully moved to London from the US (and researched moving to Japan and several EU countries), I'll share my step-by-step process for moving abroad as an American.
This post contains affiliate links. As an Amazon Associate, I earn from qualifying purchases. For more information, click here.
How to Move Out of America in 10 Steps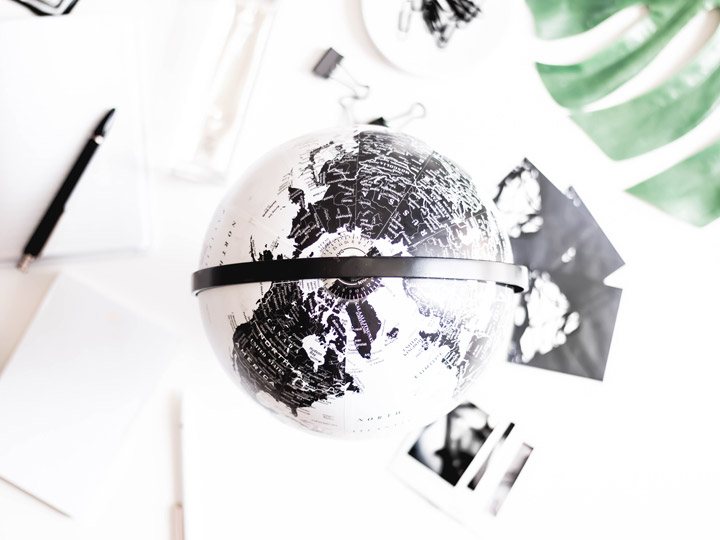 1. Create your relocation bucket list
The first step is the most fun! Start by making a list of all the places you'd love to live.
Don't let obstacles like visas or cost of living perceptions hold you back. This should be a free-flowing process driven by your desires. You'll have time later on to whittle down your bucket list.
You can do this step in one sitting, or spread it out over the course of days or weeks.
If you want to stay organized from the start, I recommend using a spreadsheet. That way, you'll be able to make notes and edits as you continue your research.
RELATED: 21 Living Abroad Quotes to Motivate Your Move
2. Explore visa options for each country
Want to know the biggest mistake people make when researching how to move out of America? They put off looking into visa requirements.
As Americans, we don't enjoy the same freedom of movement of EU citizens. A US passport might grant you visa-free travel in most of the world, but moving out of the US is another story.
Even if you're planning to be a digital nomad, you will need a visa to live and work abroad legally.
Depending on the country, you could get in serious trouble or even banned from entering by failing to follow the rules of your visa.
For example, it's illegal to enter the UK on a tourist visa and work–even if it's remote. Border agents have the right to question your intentions, and you risk being turned away at the airport by trying to cheat the system.
Most countries offer the following residency visa pathways:
Local employment
Company transfer
Enrollment in post-secondary education
Marriage
Other visa pathways include passive income (ex. retired individuals drawing a pension), investment, entrepreneur/start-up, and exceptional talent (ex. regarded scientists, famous authors, etc.).
If you're lucky enough to work from anywhere, there are several countries with new or existing "digital nomad visas". Estonia, Georgia, and Bermuda have recently launched residency visas catering to remote workers.
Self-employed Americans can get residency visas in Spain, Portugal, and Germany, among other countries.
How to find a job outside the US
Outside of marriage, most Amerians moving abroad get their visas sponsored through work. While finding a job overseas may seem like an impossible task, there are a few common avenues:
Requesting an international job transfer from your current employer
Getting hired by American companies with overseas offices
Teaching English in public or private schools
Working as a translator
Gaining skills in a desirable field with high demand (ex. IT, machine learning, etc.)
Researching visa options is a tedious process. But there's no point in going forward until you understand how to legally move to your desired countries.
And if your ultimate goal is leaving the United States permanently, this step is even more important. Not all countries' residency visas lead to permanent residency–like the UK's Tier 2 Intra-Company Transfer visa, for example.
Most of the time, you'll start out on a temporary residency visa with a fixed end date. Depending on the country and visa rules, you may be able to renew your existing visa or apply for a different one.
It can take years to obtain permanent residency, and even longer to apply for citizenship. If becoming a dual citizen is important to you, be sure to read up on the rules and requirements.
Finally, a word of caution: always get your information from the official government website. Starting your research with blogs and outside resources is perfectly fine. But when it comes to getting accurate and up-to-date information, you need to go straight to the source.
RELATED: Expat vs Immigrant vs Digital Nomad: Which Term to Use?
3. Decide what you're willing to do to move out of the US
As you start learning about the various visa pathways, you'll be faced with some difficult decisions. It's possible that you won't be eligible for some or most of the residency visas for your bucket list countries.
At this point, you'll need to decide what changes and sacrifices you're willing to make to move out of the US and start your life as an expat.
Will you enroll in a university program if it means you can live in your #1 dream destination? Will you cash out some of your retirement fund to buy a Golden Visa or start a business? Are you willing to learn how to become a yachtie?
It's easy to say you'll sell everything and start over. But think long and hard about the future you want and the risks you will take to make it happen.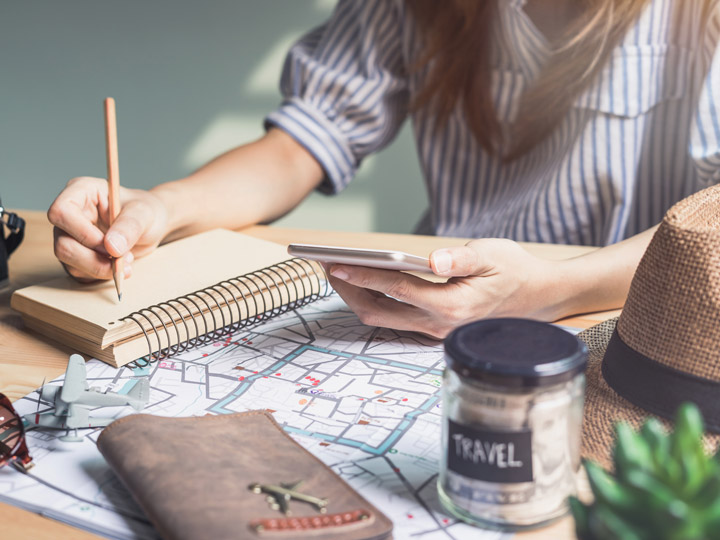 4. Research everything that matters
By now, you've likely crossed a few places off your relocation bucket list. For the rest of them, it's time to dive into the nitty gritty of daily life.
I always begin with the cost of living. Numbeo is a good starting point, though I also use blogs and forums like Reddit to gather more data.
From there, I check local real estate prices. Every country has their own online platforms for this, and a search for "(country) properties for rent" should bring up what you need.
Here are some other important areas to examine:
Healthcare system
Retirement schemes
Education systems
Pet import rules
National holidays and mandated paid time off
Culture–language, norms, food, etc.
I say research everything that matters because some areas will be far more important to you personally.
If you have a chronic health condition that requires special treatment, knowing if it's available in a particular country is essential (or if you need to pay for private insurance). If your vision of life abroad includes plenty of travel, you need to understand how much time off is given–and whether it's culturally acceptable to take all of your vacation days.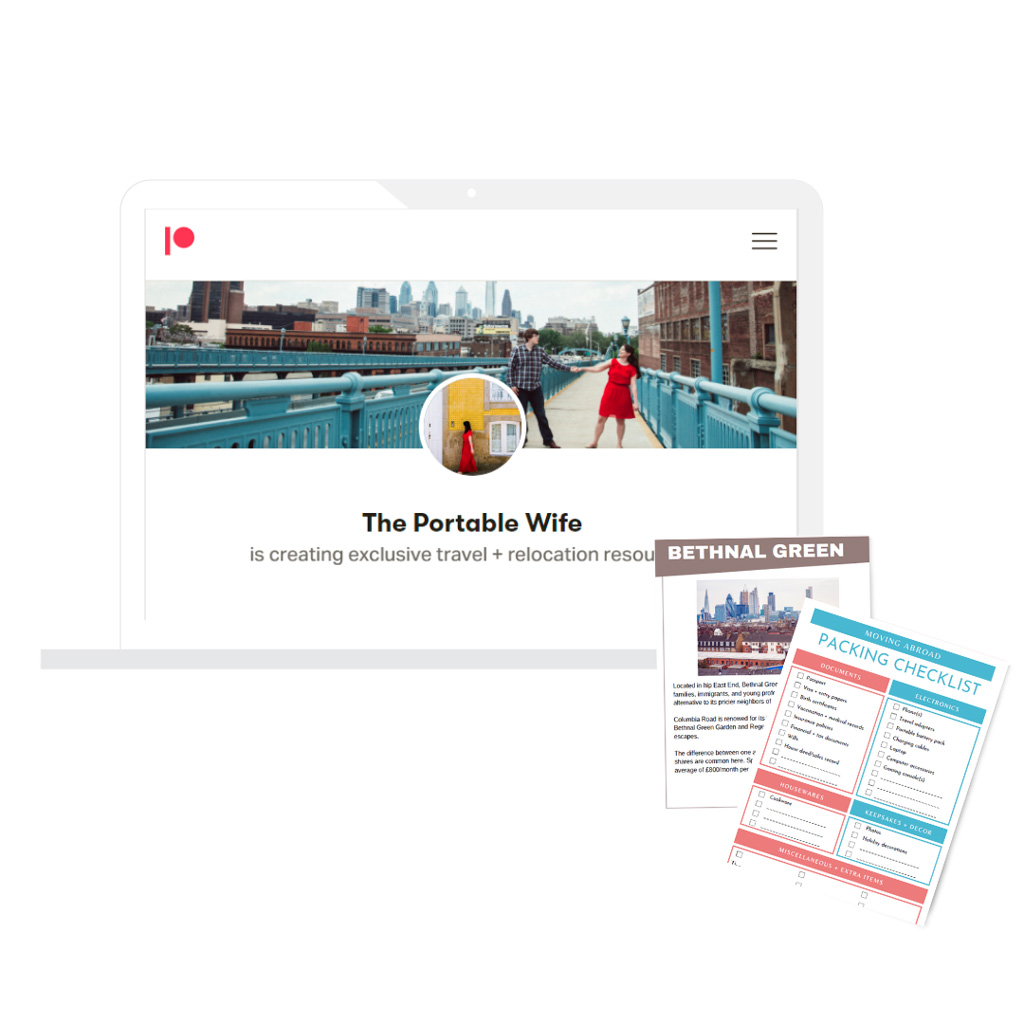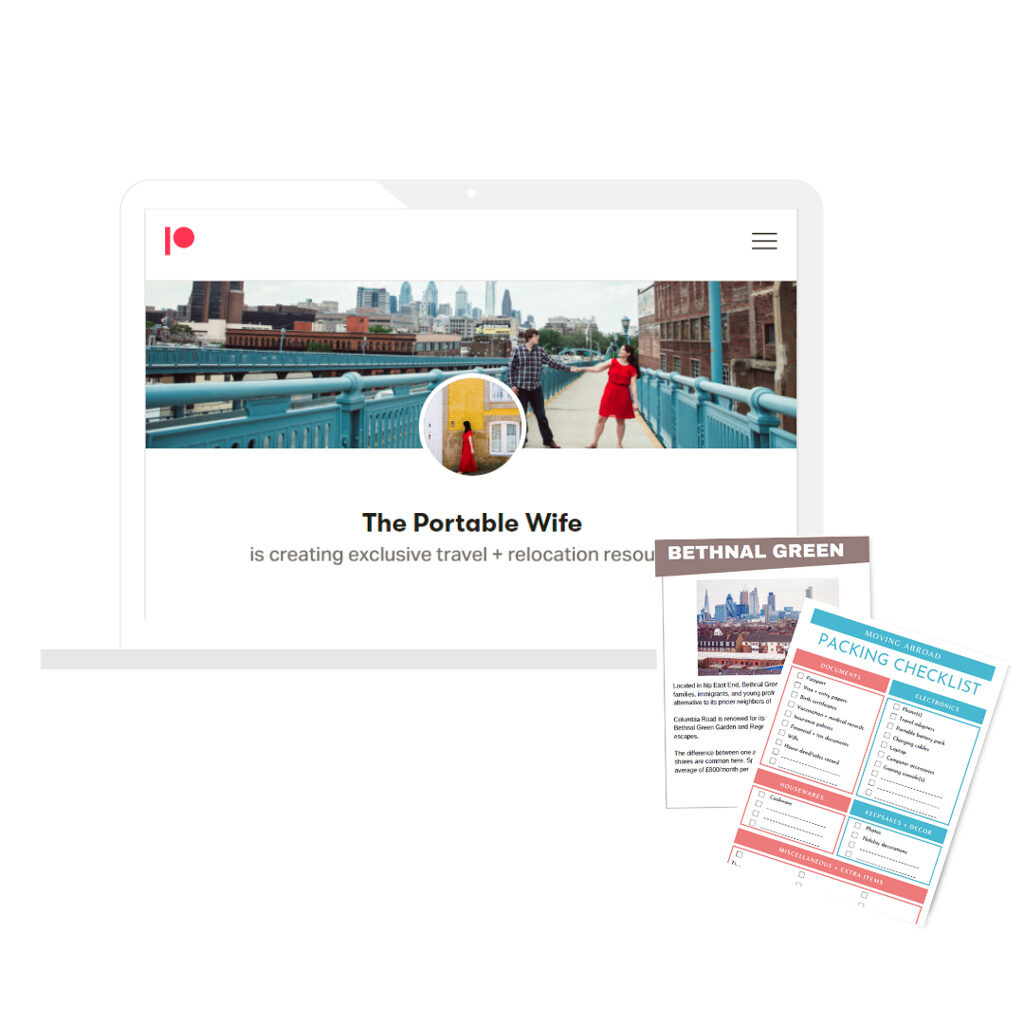 Want more travel + relocation tips?
Become a member of my Patreon group for exclusive access to my resource library, including:
Printable packing lists for moving + travel
Money-saving tips
Insider travel guides
And much more
5. Choose your destination
It's time to put all that research into action! Picking a place to move is the most exciting step of how to move out of America.
Hopefully you've narrowed down your bucket list to a few viable destinations. From here, it's a matter of deep self-reflection and honesty.
I created an old-fashioned pro and con list when moving to London, and it's a method I recommend to everyone. It's a great way to visualize the decision-making process.
Ideally, you'll settle on one destination to target. After all, it takes a LOT of time and energy to pursue an international relocation, especially if you're hoping to get a local work visa. However, it's a good idea to have a backup option in case things don't work out with your first choice.
6. Secure a visa
After you set your sights on a new country, the real battle begins. Obtaining a residency visa typically requires complex paperwork, strict timelines, and processing fees ranging from hundreds to thousands of dollars.
And if you're looking for company sponsorship, you'll have to contend with job hunting and interviews as well.
Every country has its own process, and things will vary from visa to visa. Getting our UK Tier 2 ICT visa was pretty straightforward, as we had legal and financial help from my husband's company. But if you're not working with an employer or university sponsor, be prepared to seek legal advice.
Save me for later!
7. Come up with a contingency plan
Here's a step I rarely see on other guides about how to move out of America. And yet, it's an absolutely critical part of the planning process.
While you're waiting for your visa approval, take some time to establish a contingency plan. You need to be prepared should something go awry and require you to leave the country.
Everyone will have their own unique scenarios and responsibilities to plan for, but here are some to consider:
What will you do if you:
Have a medical emergency?
Lose your visa eligibility?
Need to care for a sick family member?
Break up with your partner (if you're on a dependent visa)?
At minimum, I suggest you keep the cost of a plane ticket back home in an emergency fund. Beyond that, you may want to work out a plan with the help of your family and/or trusted friends.
8. Get your affairs in order at home
Preparing to move out of the US is far more than getting a visa. Between decluttering your home, sorting out banking, and deciding what to pack, you'll have plenty to keep you busy until the big move day.
Fortunately, I've compiled all of these tasks into a detailed moving abroad checklist.
It covers everything from pet relocation to doctor's appointments. Keep it handy, because it's easy to miss a step when you're in the thick of relocation.
Managing your money abroad
One of the most common questions new expats ask is how to move money between bank accounts without paying a fortune in exchange fees. Luckily, there's an easy and cheap solution:
Wise (formerly TransferWise) comes in handy all the time, whether its making a rental deposit or moving funds to cover student loan payments. And it's way cheaper and faster than doing an international wire transfer from a traditional bank.
If you get paid in multiple currencies (hello digital nomads!), the Wise Multi Currency Account will let you send and receive money in over different 40 currencies. It even comes with a multi-currency debit card.
Open a Wise account today to get real exchange rates, speedy transfers, and ultra-low fees.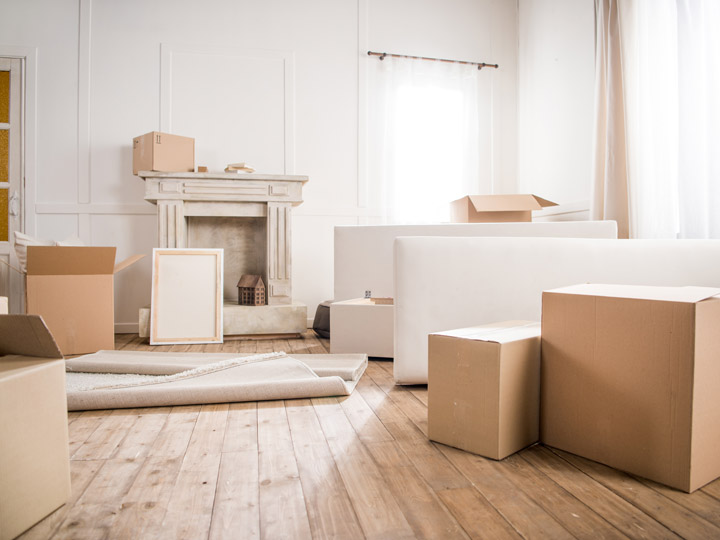 9. Prepare for culture shock
Whether you're moving to an English-speaking country or a small town in Japan, you will face culture shock.
Part of settling into a new country is embracing new experiences. And you can make that experience even smoother by learning about the difficulties of living in a foreign country.
Before you set off on your expat adventure, spend some time reading books, blogs, and news articles about your soon-to-be home. I also recommend searching YouTube for videos and vloggers that focus on the local culture and day-to-day life.
10. Make your move a smooth one
The days just before and after your move will be hectic and exhausting. Knowing this, you should do as much advanced preparation as possible.
Here are some ways to make your international move easier:
If you're flying with a lot of luggage, skycaps are a lifesaver. The porter at Houston airport stacked our 11 pieces of luggage on a rolling dolly, and helped me check it all in while my husband dropped off the rental car.
Always keep important documents (visas, legal paperwork, etc.) with you at all times during the flight/drive.
Request that any gifts for moving to to another country be small or digital to conserve precious suitcase space.
Prepare a "first day bag" with a change of clothes, toiletries, and other essentials for when you arrive. See my moving abroad packing list for more details.
Try to arrange your utilities and internet ahead of time if possible. We had to wait two weeks to get the internet turned on in our London flat.
Want more tips about how to move out of America? Join my newsletter below!
Disclaimer: This post is intended to be informational and does not constitute legal advice. Consult with a legal professional and appropriate government resources regarding your personal circumstances.