So, you only have 5 days in Japan and want to make the most of your time. Well, you've come to the right place! Japan is my all-time favorite travel destination, and I have several 5 day Japan itinerary options to help you build your ideal trip.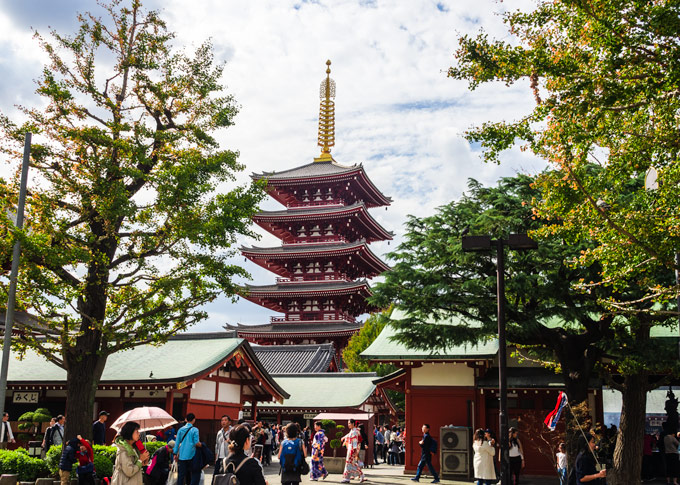 I'm not called the "queen of efficiency" for nothing. However, it's simply not possible to see everything in the land of the rising sun in such a short amount of time. Instead of spending half of your 5 days in Japan on a train, plan a realistic trip centered around what you love most.
Whether you're a city slicker, nature lover, or one-time visitor I've got a Japan itinerary to suit your travel goals.
RELATED: 12 Common Japan Travel Mistakes to Avoid
This post contains affiliate links. For more information, click here.
5 Day Japan Itinerary Ideas
5 Days in Japan: Budget Your Trip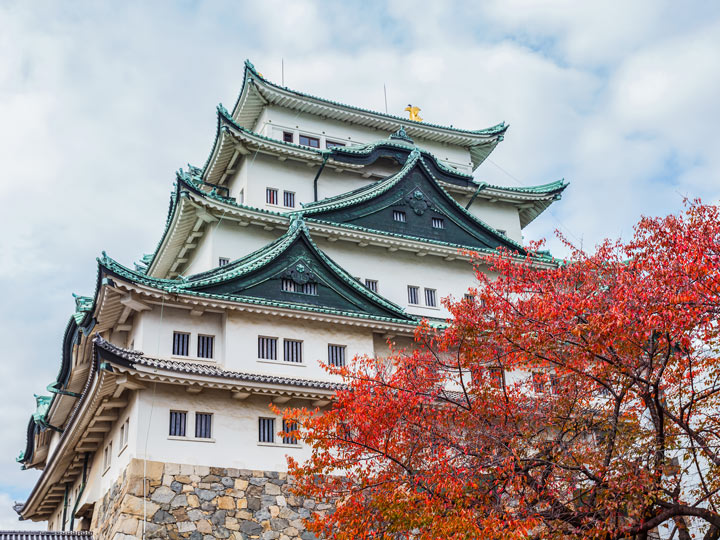 The total cost of a Japan itinerary for 5 days will vary widely from person to person.
You could stay in budget hotels and eat all your meals from convenience stores, or splurge on a ryokan and eat sushi every night. Or, you could be like me and strike a balance between splashing out and saving money when traveling.
Regardless of your travel style, here are the main things to consider when planning a trip to Japan budget:
Airfare: Obviously this is the biggest expense, and will depend on where you're flying from and which airline you choose. My last two trips were from the US and UK, respectively, and a round-trip economy class ticket on a major airline was around $900.
Japan Rail Pass: Each of my 5 day Japan guides make good use of the Japan Rail Pass. You can order a 7 day pass and have it delivered to your home, or to a local travel agent. Just remember to order it in advance of your trip!
Local Transit: From bus loops to subways, you'll be making use of Japan's efficient and affordable public transit. Japan is also very walkable, so you can save a few bucks by traveling shorter distances on foot.
Accommodation: This is the most variable depending on your travel preferences. You could get a hostel bunk for $20/night, a mid-range hotel room for $100/night, or a nice ryokan room for $200+/night.
Internet/Cell Service: If your phone and carrier will work in Japan, see if there's an international plan you can activate for your 5 days in Japan. Otherwise, you can rent a pocket WiFi, SIM card, or smartphone to have much-needed internet access. Expect to pay around $10/day.
Food: There are so many delicious eats in Japan, from fresh soba to fried takoyaki. Luckily, the quality of food in Japan is outstanding. You don't need to break the bank to have a nice meal, whether you want sushi and sake or tea and tempura. I'd budget $40/day for food, though you could easily keep it to $15/day by eating at konbini (convenience stores) like Lawson's and Family Mart.
Admission Fees: There are a ton of free places to visit in Japan, but be aware that most museums, shrines, and even some parks charge admission fees. Always have yen on hand, because most places are cash-only.
Souvenirs: I am not a souvenir person. And yet, I brought home so much loot from our first trip to Japan that it covered our 6-person dining table. There are tons of beautiful and unique souvenirs to buy in Japan, so consider setting a budget ahead of time (and leave enough space in your bags).
My Favorite Japan Travel Planning Books
These books win my travel blogger Seal of Approval for vacation planning:
5 Day Japan Itinerary for City Lovers
If your vision of the perfect Japan trip involves skyscrapers, arcades, and vibrant nightlife, this is the itinerary for you!
You'll spend most of your 5 days in Japan in Tokyo, exploring the mix of old and modern that made the city famous. Then you'll head north to Kanazawa, the ancient samurai city of Japan that's home to the country's best preserved Edo period neighborhoods.
You can check out my extensive 6 days in Tokyo guide for travel tips and a more robust itinerary. I'll be providing an abbreviated guide below.
The Japan Rail Pass is recommended for this itinerary.
4 Days in Tokyo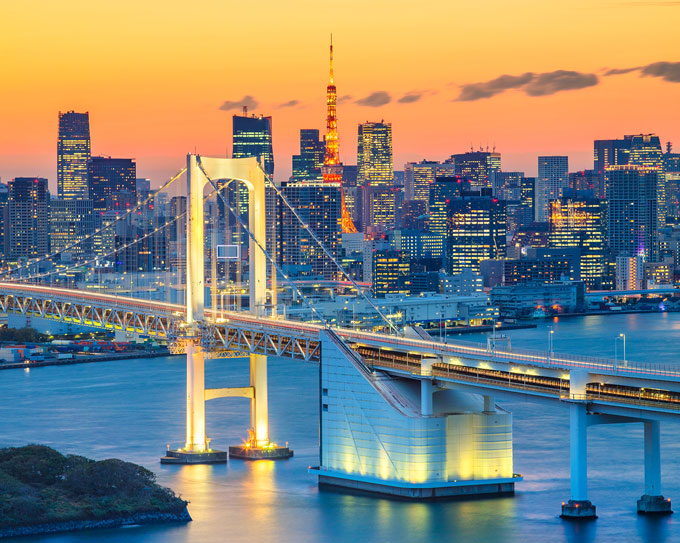 Day 1: Akihabara, Ueno Park, and Jinbocho
Kick off your Japan vacation in Akihabara, Tokyo's Electric Town, where flashing lights, towering billboards, and all things anime can be found. Head to Super Potato for retro gaming collectibles, or TAITO Station for old and modern arcade games.
Fuel up on Japanese street food like takoyaki (octopus fritters) and crepes, or visit a themed cafe for an over-the-top dining experience. Finally, take a break from the chaos at Kanda Myojin, a beautiful shrine where gamers take their consoles to be blessed for good luck.
Continue north to Ueno Park, a gorgeous green space in the heart of the city. If you're visiting in the spring, you'll be greeted by massive cherry blossom trees and plenty of tourists snapping photos.
There are multiple museums in the park, including the Tokyo National Museum. Spend a couple hours exploring the main Honkan building, where you'll find samurai armor, painted scrolls, and other Japanese treasures.
From Ueno Park, take the subway south to Jinbocho, a quiet Tokyo neighborhood known for its bookstores. Isseido Booksellers is a must see, with two floors of vintage books and hand-painted scrolls.
After exploring the alleys, stop into Curry Bondy for the most delicious Japanese beef curry. You'll want to brush up on your travel phrases to help you order.
Day 2: Shibuya, Harajuku, and Shinjuku
Start the day in Shibuya with a visit to the famous Shibuya Crossing. Then depart from the crowds for serene walk through Yoyogi Park, one of Tokyo's biggest green spaces.
At the northern end lies Meiji Jingu Shrine, a massive complex with a famous iris garden that blooms in June.
Just outside the park sits Harajuku, Tokyo's epicenter of all things cute and cool. Walk down Takeshita Dori, where hundreds of shops sell everything from Hello Kitty purses to Lolita dresses. And be sure to enjoy a sweet crepe at Angels Heart (I recommend the strawberry and chocolate).
After dessert, take the subway to Shinjuku, one of my favorite wards in Japan. Don't miss the Tokyo Metropolitan Government Building, where there's a free observation deck overlooking the city.
Then, walk east and take a stroll around Shinjuku Park for a dose of nature in the big city. From here, head north to the maze of alleys and izakaya in Golden Gai. Finally, end the evening with some karaoke in Kabukicho, Tokyo's red light district.
Day 3: Chiyoda and Asakusa
Begin the day in Chiyoda, where the Imperial Palace sits surrounded by a centuries-old moat. The palace is only open one day a year, but the lovely East Gardens are free and open to the public.
Head south through Hibiya Park to reach Tokyo Station's Ramen Street, a basement-level row of Japan's top ramen restaurants. I recommend the tonkotsu at Oreshiki.
After lunch, take the subway to Asakusa, Tokyo's oldest neighborhood. Here, you can visit Senso-ji, an Edo-period temple that draws millions of tourists each year.
Explore the surrounding alleys before walking to Sumida Park for river views and cherry blossoms in the spring. Cross the river to check out the Tokyo Skytree, a 300 metre shopping mall/observation deck/radio tower.
Day 4: Ginza and Odaiba
Shopaholics will love Ginza, the Japanese version of New York City's Fifth Avenue. Even if you only plan on window shopping along Chuo Dori, this unique neighborhood is worth a visit.
Grab some fresh sushi lunch at Tsukiji Outer Market before an afternoon of relaxation at Edo-Onsen Monogatari. This hot spring theme park designed to look like an Edo-period village.
Afterwards, catch a beautiful Tokyo sunset at Daiba Park, which offers great views of the famous Rainbow Bridge.
Where to Stay in Tokyo
Tokyo is very well-connected by public transit. So, you have a lot of flexibility on where to stay!The most popular areas to stay are Shinjuku and Shibuya.
These neighborhoods have tons of cafes, restaurants, shops, and nightlife options, along with excellent transit connections.
I've personally stayed at the Tokyu Stay Shinjuku and the Dai-ichi Hotel Annex in Chiyoda. Both are fantastic mid-range options with plenty of nearby restaurants and shops.
Day 5: Kanazawa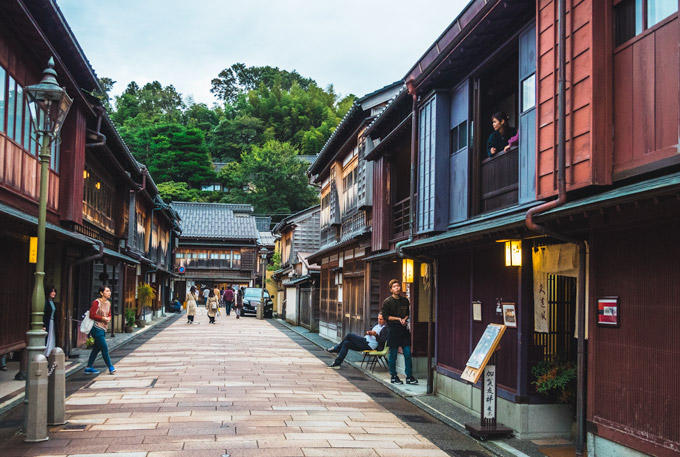 Escape the bustle of Tokyo with a visit to Kanazawa. This coastal town eluded natural disasters, leaving entire Edo districts preserved for travelers to enjoy.
Kanazawa is only a 2.5 hour Shinkansen ride from Tokyo. You could easily do a day trip, or possibly spend the night and return on the first train back to catch your flight home.
From the famous Nomura Clan samurai house to the stunning Kenrokuen garden, you can see my entire Kanazawa day trip guide here.
Save me for later!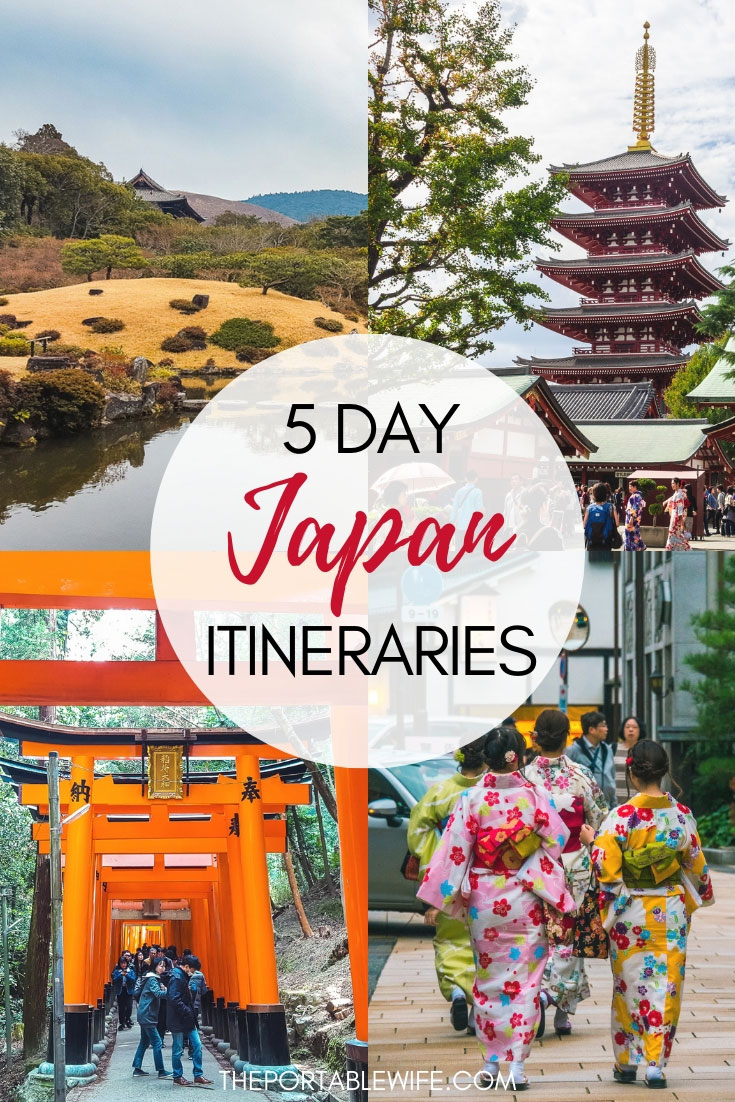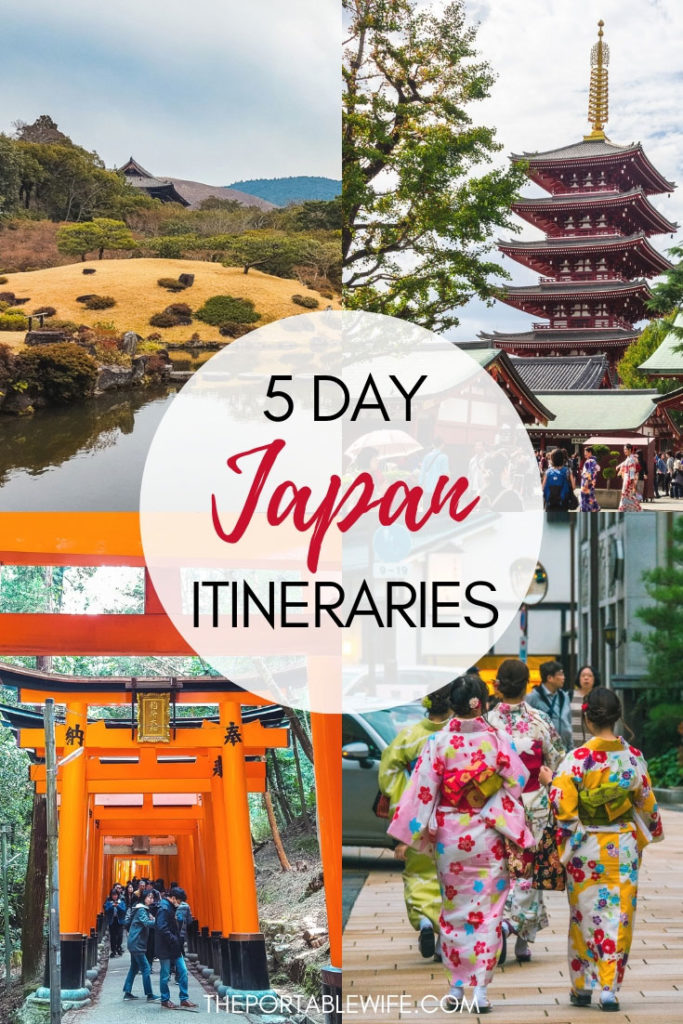 5 Day Japan Itinerary for Nature Lovers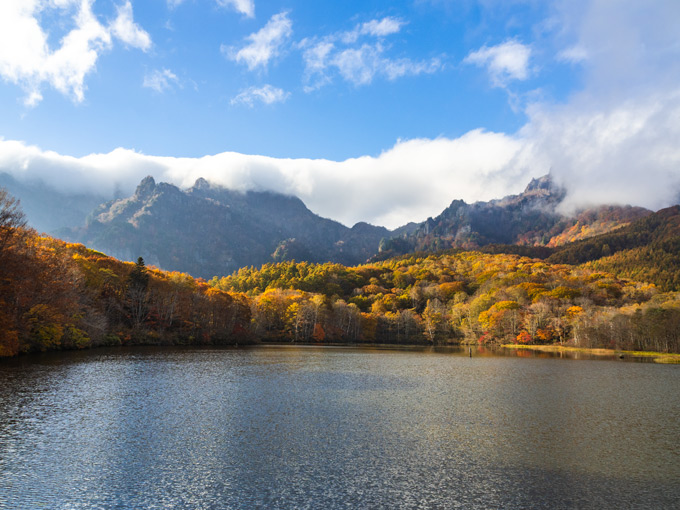 If you want an off the beaten path Japan itinerary, look no further than Nagano. This central Honshu prefecture is home to the Japanese Alps, where some of the country's best hiking spots are found.
Here, you can hike the magical forest shrine path of Tokagushi, chase waterfalls in Karuizawa, and watch snow monkeys bathe in Jigokudani hot springs. You'll even have time to see Matsumoto Castle, one of the oldest and best-preserved castles in Japan.
Check out my complete 5 day Nagano itinerary to plan your trip.
If you're visiting Japan in October or November, you're in for a treat! The country's autumn leaves rival cherry blossoms in their beauty. Leaf-peeping is a national pastime in Japan, and you'll find plenty of spots for it in Nagano.
5 Day Japan Itinerary for One Time Visitors
Let's be real: money and vacation time are not infinite. If you can only spare 5 days in Japan, this itinerary will help you check off the popular Japan bucket list items.
You'll start in Tokyo for a taste of the big city. Then it's off to Kyoto for an epic day of bamboo groves, temples, and beautiful historic districts.
After that, climb the famous orange torii gates of Fushimi Inari before heading to Nara, where sacred deer roam the town. Finally, enjoy the delicious street food and eye-popping streets of Osaka.
The fast-paced nature of this itinerary is perfect for traveling solo in Japan, because you'll be too busy to get lonely!
RELATED: Must Eat Foods in Japan and Where to Find Them
For this 5 day Japan itinerary, you'll want to fly into either Haneda or Narita airport, and fly out of Kansai International airport. Fortunately, it shouldn't cost much extra (if anything) to book your flights this way.
The Japan Rail Pass is recommended for this itinerary.
2 Days in Tokyo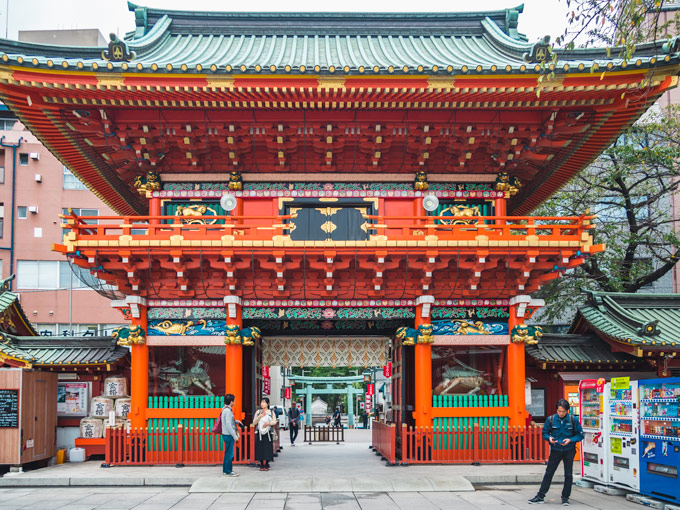 Day 1: Western Tokyo
Take the subway to Shibuya and head outside to see the famous Shibuya Crossing.
Leave the chaos behind at Yoyogi Park, one of Tokyo's biggest green spaces. Inside this magical forest lies Meiji Jingu, a large shrine complex with a famous iris garden that blooms in June.
Head southeast to Harajuku, Tokyo's epicenter of all things cute and cool. Stroll down Takeshita Dori for some eclectic shopping, like anime pencil cases and over-the-top dresses. And be sure to enjoy a sweet crepe at Angels Heart (I recommend the strawberry and chocolate).
From Harajuku Station, take the subway to Shinjuku, one of Tokyo's most diverse wards. Head to the top of the Tokyo Metropolitan Government Building, where there's a free observation deck overlooking the city.
Then, walk east and take a stroll around Shinjuku Park for a dose of nature in the big city. From here, head north to Golden Gai, a series of tiny izakaya that cater to locals and tourists.
Finally, wrap up the evening with some karaoke in Kabukicho, Tokyo's red light district.
Day 2: Central Tokyo
Start the day at Tokyo's Imperial Palace, where the city's famous mix of old and new architecture is most apparent. Go inside the East Gardens for great views and a quiet atmosphere.
Then, head north to Akihabara, Tokyo's anime and gaming district. Pop into Super Potato for retro gaming collectibles, and TAITO Station for multiple floors of arcades and crane games. Grab lunch from a street food vendor, or go into a maid cafe for an over-the-top dining experience you're sure to remember.
Spend the rest of the day in Asakusa, Tokyo's historical Edo period neighborhood. Head up Nakamise Street to Senso-ji, a massive temple and one of Japan's major tourist attractions.
Explore the surrounding alleys before walking to Sumida Park for river views and cherry blossoms in the spring. If you have time, walk across the river to Tokyo Skytree, where you can shop, eat, play, and even view Tokyo from 300 meters.
In order to make the most of your 5 day Japan itinerary, I recommend heading to Kyoto tonight. Take a late shinkansen to Kyoto Station and head straight to your hotel to rest up for a busy day of sightseeing.
Where to Stay in Tokyo
With only 2 days in Tokyo, I highly suggest staying in Shinjuku.You'll get to experience the bustling, electric vibe of Japan and have access to excellent transit and restaurants.
Tokyu Stay Shinjuku is a great mid-range option very close to Golden Gai, with a fantastic Japanese/Western morning breakfast buffet.
Day 3: Kyoto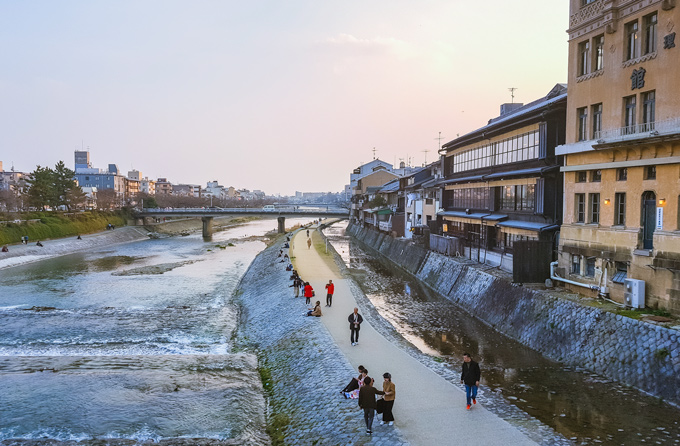 Begin bright and early with a visit to Arashiyama Bamboo Grove, one of the most famous things in Japan. This iconic path through towering bamboo stalks gets crowded as the day goes on, so a morning trip is ideal.
Afterwards, walk to Tenryu-ji, an 800-year-old Zen temple with a stunning garden.
From Arashiyama Station, take the JR San-In line to Nijo Castle, the former home of infamous shogun leader Ieyasu.
After exploring the castle and gardens, take the Raku #101 bus from Nijo Castle bus stop to Kinkaku-ji, Kyoto's famous golden pavilion. It may seem out of the way, but this stunning temple is worth it.
To make up for lost time, I highly recommend taking a taxi to Yasaka Jinja. If your Japanese isn't great, you can download the Japan Taxi app to schedule your pickup and drop-off, just like you would an Uber. Yasaka Shrine is so important to Japanese culture that there's an entire festival–Gion Matsuri–to celebrate it each July.
Just across the street lies Gion, Kyoto's famous geisha district. This area is full of beautiful alleys, traditional shops, and elegant tea houses. If you're lucky, you might catch a glimpse of a geisha or maiko (apprentice) on their way to an appointment.
While you're here, be sure to pick up some traditional wagashi (Japanese sweets) from Kagizen Yoshifusa.
As evening sets in, head south towards Kiyomizu-dera. Pass through Ninenzaka, a stunning old neighborhood that offers views of the famous pagoda of Kiyomizu. Climb up the pathway to the temple, where you'll have amazing views over the city.
Where to Stay in Kyoto
For two days in Kyoto, I highly recommend splurging on a traditional ryokan. Our stay at the Yuzuya Ryokan in Gion was the best accommodation experience we've ever had.
The name comes from the yuzu citrus trees that grow in the inner garden. Everything from the bathroom soap to the morning breakfast incorporated the fragrant yuzu. We loved coming back after a long day of exploring to rest in the traditional room and soak in the wooden tub.
If a ryokan doesn't fit your budget, I still suggest staying near Gion. The area is incredibly busy during the day, but makes for unforgettable evening and night strolls among the lanterns.
I recommend Kyoto Traveler's Inn for an affordable stay in a superb sightseeing location.
Day 4: Fushimi Inari and Nara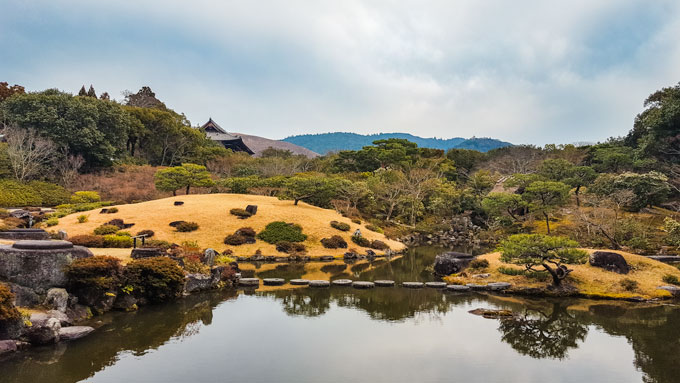 Take the JR Nara line to Inari Station. From here, it's a short walk to the first of many torii gates of Fushimi Inari Taisha
There are 12,000 steps and 10,000 torii gates from the base until the final shrine at the top, so be prepared for a long walk! There are multiple exit points from the main path, so you can head back down early if you're short on time or energy.
Go back to Inari Station and take the JR Nara line to Nara. This gorgeous town was once the ancient capital of Japan.
There's plenty to see and do here, so check out my detailed Nara day trip itinerary to plan your visit.
Alternate Option: To save yourself time and energy, consider booking a small-group tour of Nara with a knowledgable local guide.
Day 5: Osaka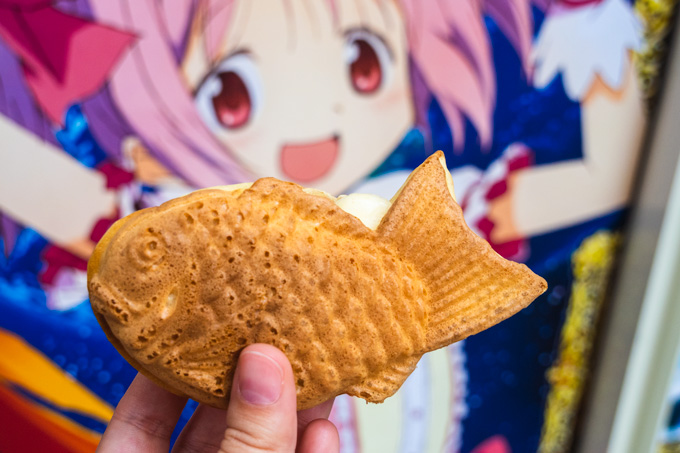 At this point in the 5 day Japan itinerary, you'll probably be a bit exhausted. Thus, I'll keep the Osaka itinerary pretty laid back.
From Kyoto Station, take the JR Tokaido shinkansen to Shin-Osaka Station. Then, hop on the JR Tokaido-Sanyo line to Osaka Station.
From here, follow signs for the Umeda Sky Building tunnel. This ultra-modern architectural marvel has an observation deck with incredible views over the city.
Head back to Osaka Station and take the JR Osaka Loop line to Osaka Castle. It's one of the most beautiful places in Japan, especially during cherry blossom season.
After exploring the grounds, take the Nagahoritsurumiryokuchi Line from Morinomiya Station to Shinsaibashi Station.
The Shinsaibashi neighborhood is what most people picture when they think of Osaka. It's home to the brightly colored signs and buildings, quirky shops, and the famous Shinsaibashi shopping arcade.
Just across the canal, you'll find Dotonbori street, home to the best street food in Osaka. Definitely get some okonomiyaki, a savory pancake made with shredded cabbage, egg, and numerous other fillings. And even if you had takoyaki in Tokyo, you should order it again.
Wrap up your evening exploring the nearby alleys and grabbing a drink at an izakaya.
Where to Stay in Osaka
For one day in Osaka, I recommend staying near Namba Station. You'll get to experience the classic Osaka nightlife without worrying about navigating home. Plus, you'll have an easy transit connection back to the shinkansen station or airport.
Don't Forget Your Japan Rail Pass!
Buying a Japan Rail Pass will save you a ton of time and money when traveling across Japan.
I've purchased a JR pass for two out of three Japan trips, and here's why:
– Free bullet trains and reservations: Quickly travel all over Japan to maximize vacation time.
– Easy to use: Just show your pass to the gate attendant and walk to your train!
– Affordable day trips: Visit popular places like Nagoya, Kanazawa, and more without spending a fortune on tickets.
I hope you now have a better idea of how to spend 5 days in Japan!