Japan's Nagano prefecture boasts stunning natural landscapes, famous castles, and breathtaking shrines. In fact, my solo trip to the region was the best vacation I've ever had! But after returning home, I realized a lot of international travelers don't know what to do in Nagano.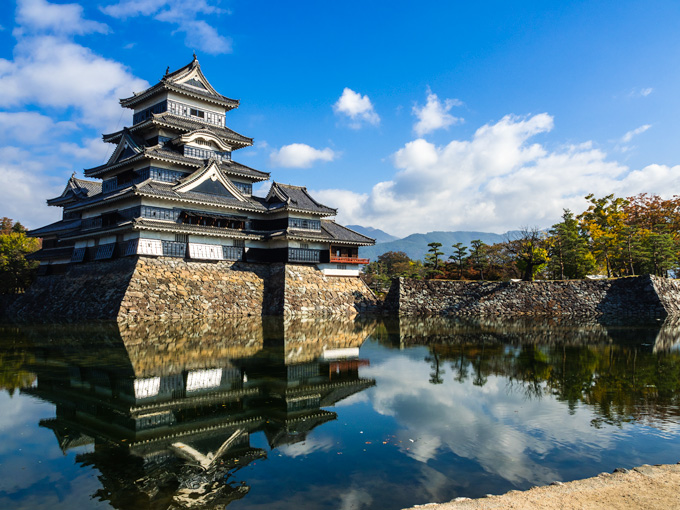 Honestly, I wasn't aware of the region's highlights until I started planning my own Nagano itinerary.
You've probably heard of the popular Nagano snow monkeys, or the Netflix-famous Karuizawa (shout-out to my fellow Terrace House fans).
But did you know that the region houses Japan's first Buddhist statue? Or that there's an idyllic national park with an active volcano and no motor vehicles?
If you're ready to explore beyond Japan's tourist hubs, here are the best things to do in Nagano in 5 days. Note that you can do these activities in any order, as they're all self-contained Nagano day trips.
This post contains affiliate links. For more information, click here.
What to do in Nagano: Itinerary
Explore Zenkoji Temple in Nagano City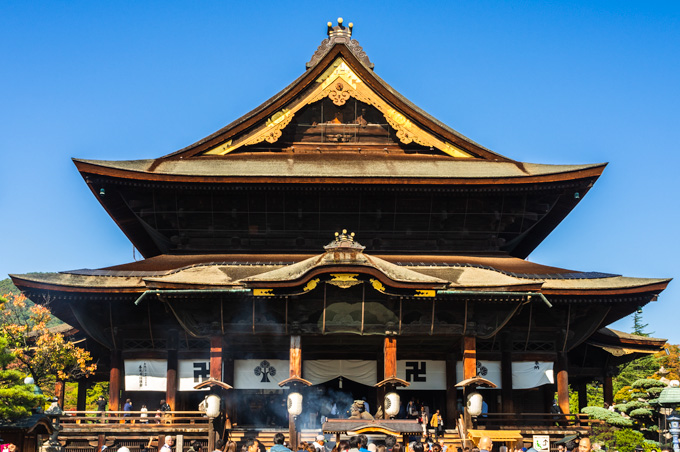 Centered in the heart of Nagano prefecture, Zenkoji is one of Japan's most important temples. It's home to the first Buddhist statue that was brought to Japan over 1,300 years ago.
Every six years, a replica of the sacred Buddhist statue goes on public display. The next event was slated for 2021, but it was pushed back to spring of 2022, so take this into consideration when planning your Nagano itinerary.
Millions of visitors flock to the city of Nagano to explore the temple grounds and commercial street leading up to the main gate. The grounds themselves are free to roam, while admission to the main call costs 500 yen.
Once inside, you can enter the dark "corridor of enlightenment", where a key hangs hidden on the wall. Discovering the key symbolizes finding the path to paradise.
Behind the main hall, a lovely garden sits amidst a backdrop of mountains. There's also a pagoda here that serves as the Zenkoji History Museum.
After you've finished exploring the temple, head down the street to shop for local goods and have a bite to eat. I recommend the matcha soft serve cone.
RELATED: Must Eat Foods in Japan (And Where to Find Them)
Aside from Zenkoji, there aren't many things to do in Nagano city. However, I enjoyed strolling around the area's side streets and taking in the amazing mountain views. There's also the Chausuyama Dinosaur Park, which has giant, life-like dinosaur statues that make for fun photos.
Don't Forget Your JR Pass
Having a Japan Rail Pass can save you a ton of time and money when traveling around Nagano and the rest of Japan. I've used a JR pass for two out of three Japan trips, and here's why:
– Easy to use: Just show your pass to the gate attendant!
– Free bullet trains: Quickly travel all over Japan to maximize vacation time.
– Affordable day trips: Visit popular places like Nara, Takayama, Karuizawa, and more without spending a fortune!
Chase Waterfalls in Karuizawa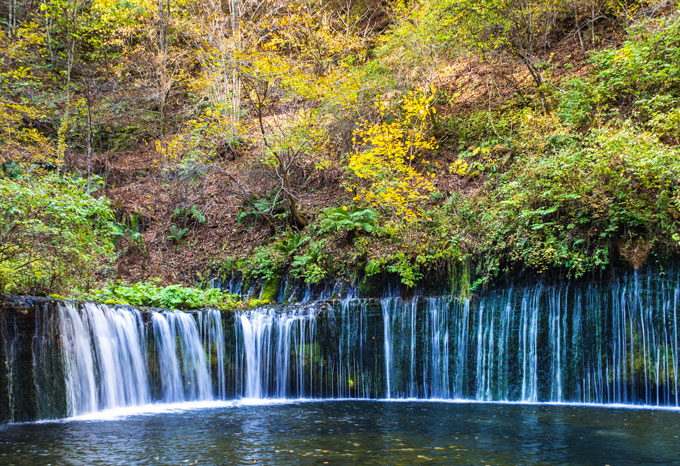 In Japan, the mountain town of Karuizawa is mostly known for its ski resorts and lavish vacation homes. But this little gem in the Japanese Alps is also home to several amazing waterfalls.
Shiraito Falls is the easiest to reach, and the most unique. Although it isn't the tallest waterfall in Japan, its impressive 70 meter arc and forest setting make it a must see in Nagano.
If you're traveling to Japan in October, you'll witness the trees above the falls turn brilliant shades of red and yellow, with brightly colored leaves decorating the pool. And in winter, the falls can freeze over, creating a magical icy curtain over the black rock.
Check out this guide to visiting Shiraito Falls for more details, including how to take the bus from Karuizawa station.
Terrace House fans will recognize Sengataki Falls as the location of Mayu and Noah's awkward date. The falls are more narrow, but they drop into several pools amidst lush vegetation.
If you're up for a hike, you can reach the falls via a 3km path from Sengataki Onsen (reachable by Bus #1 from Karuizawa station). There's also a car park for the falls, with an easier 20 minute hike to the overlook.
Save me for later!
Walk the Togakushi Shrine Path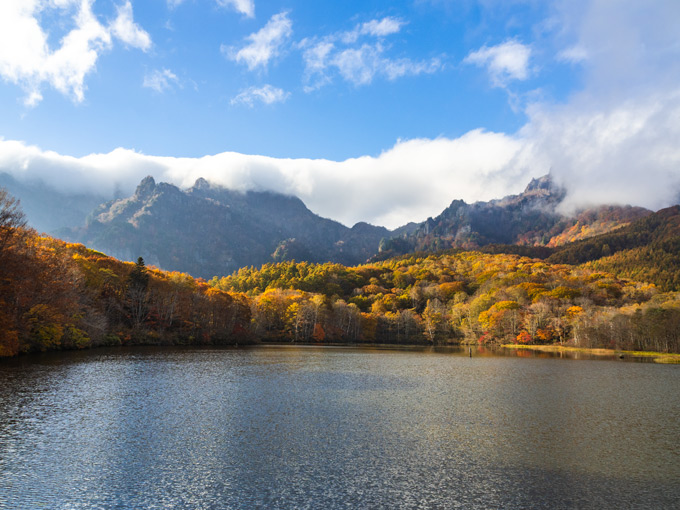 Exploring Togakushi's famous towering cedar trees and mountain shrines are one of the best things to do in Nagano. The shrine path starts at the base of Mt. Togakushi, winding through the village and forest to the summit.
There are five shrines in all, as well as several other natural beauties to see, including a "mirror lake".
Despite its remote location, getting to Togakushi is fairly simple. The Alpico Bus company provides a direct route to the village.
If you're coming from Nagano city, you'll want to buy your tickets from the machine inside the Alpico office across from Nagano Station. A round-trip ticket costs about 2,300 yen. Note that you'll get two tickets: one for going to Togakushi, and one for returning. Don't mix them up!
RELATED: 12 Essential Things to Avoid in Japan While Traveling
From here, you'll catch the #70 Togakushi line, which runs every hour or so, and takes around an hour to reach the lower shrine (Togakushi Hokosha). Be sure to grab a brochure from the bus station, which shows the bus timetable and sightseeing route for the area.
The bus has English announcements and a display board, so it's easy to figure out when to get off. Just make sure you put the right ticket into the machine when you exit!
Pro tip: match up the characters on your ticket with the sign at the bus stop. The ticket's top portion has boxes showing the departing stop with an arrow pointing to the destination.
You can choose to get off the bus at the lower shrine, or stay on until the middle shrine (Togakushi Chusa). It takes around 4 hours to hike Togakushi from base to summit, not including the walk to Kagami Ike (mirror lake).
While you don't need fancy equipment to do the shrine path, I do recommend a rain jacket and walking/hiking boots. Check out my hiking gift guide for other helpful items to bring.
If you're not up for a strenuous hike, here's a 3 hour route that covers the middle shrine, forest hike, and mirror lake.
Exit the bus at Togakushi Chusa (middle shrine)
Walk through the large torii gate and up the steps to the shrine.
From Togakushi Chusa, follow the dirt path to the road. Continue up the road for about 5 minutes.
Across the street, you'll see a wooden marker and a path into the trees, which leads to a lovely pond area.
Continue on the path past the pond. Follow signposts for Kagami Ike (Mirror Lake). This forest path can be muddy and steep at times, so take care and watch out for tree roots.
Follow this path until you reach an overlook point with views of the nearby mountain peaks.
Continue up the path to the wooden signpost. Head left to continue to Kagami Ike.
You'll eventually come out of the forest near a road and parking lot. Turn right and follow the paved road to the lakefront.
After admiring the lake, stop at the cafe/shop if you need refreshment. They have free WiFi and an English speaking staff member.
Visit Matsumoto Castle and Go Hiking in Kamikochi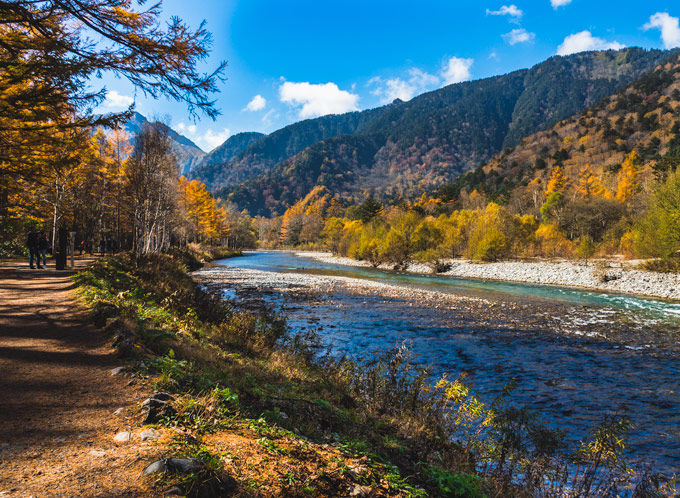 This Nagano day trip is mostly about the great outdoors, with a little sightseeing on the way. Luckily, the easiest route to Kamikochi park is via Matsumoto city, which is home to one of Japan's original and most beautiful castles.
Matsumoto Castle
Matsumoto Castle should be on everyone's Japan bucket list. You'll want to arrive in Matsumoto by 8:30am, so set an alarm!
Once you arrive at the train station, walk across the street to the bus terminal and buy a round trip ticket to Kamikochi. From the train station, walk east up the main road to Matsumoto Castle. It takes about 20 minutes to get here from the station.
Between the reflecting pond, red bridge, and stunning mountain valley setting, Matsumoto Castle took my breath away. If the weather is calm, the castle and sky are perfectly reflected in the water (when the birds aren't swimming around).
And if you're visiting Nagano in the spring, you'll be greeted with gorgeous cherry blossoms decorating the castle grounds.
Although there are a few other things worth visiting in Matsumoto, you won't have time before the 10:15am direct bus to Kamikochi departs. Due to limited seating, I highly encourage you to get in line for the 10:15 Kamikochi bus by 9:50.
Kamikochi
Exploring Kamikochi is one of the best things to do in Nagano. During a half day trek, you'll cross a winding river, pass beneath towering trees, and balance on wooden planks suspended over a marsh, among other adventures.
The main route is accessible to people of all ages and hiking abilities, which is great if you're traveling to Japan alone and worried about safety. Everyone from young children to the elderly can traverse the well-defined circuit, while those looking for a challenge can set off on the rugged mountain trails.
RELATED: 23 Essential Travel Terms and Phrases You Should Know
Due to the motor vehicle ban, getting to and from the park is somewhat complicated and requires some basic Japanese. Luckily, I've written an in-depth Kamikochi hiking guide with everything you need to know. Don't let a little challenge stop you from visiting one of the most amazing places in Japan!
See the Famous Nagano Snow Monkeys at Jigokudani Hot Springs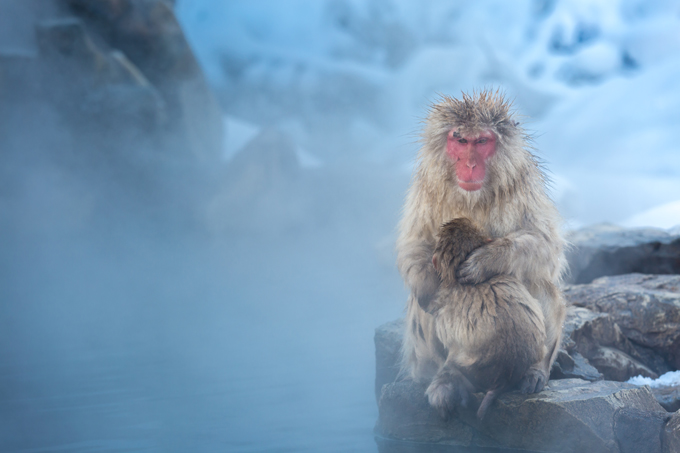 If you asked someone outside of Japan what to do in Nagano, they'd probably suggest the snow monkey onsen. While Jigokudani is a tourist-heavy area, it's also a rare opportunity for a wild animal encounter.
Every day, dozens of Japanese macaques journey down from their mountain homes to warm up in Jigokudani hot springs. Visitors can watch the monkeys as they soak, groom, and forage for food.
As you might imagine, winter is the best time to see an abundance of snow monkeys. However, you can check the monkey forecast and see live webcam footage on the official website.
RELATED: 5 Day Japan Itinerary Ideas to Suit Any Travel Style
It's important to remember that these are wild animals, and they should be treated with care and respect. Be sure to heed the warning signs about not bringing food into the area or approaching the monkeys.
There are several ways to reach the Nagano snow monkeys park. There's an express bus that runs every hour from Nagano station to Kanbayashi Onsen. From there, it's a 30 minute walk to the park.
You can also take the Nagano Dentetsu line from Nagano station to Yudanaka station. From there, you can take the local bus to Kanbayashi Onsen.
If taking public transit in remote areas sounds scary, no worries!
You can book a guided tour of Jigokudani that includes transportation to and from Nagano City. It even comes with a tour of Zenkoji Temple and a sake tasting!
Other Things to do in Nagano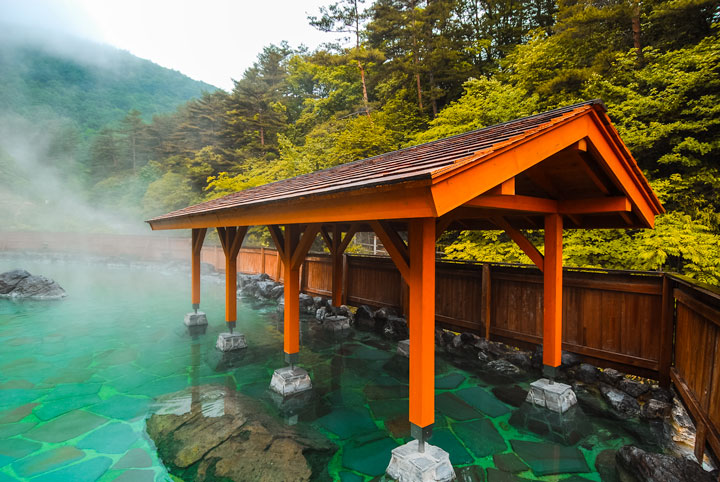 If you have more than 5 days to spend in Nagano, you're in luck! There are plenty of other amazing things to do in Nagano Japan aside from what I've already covered. Here are a few ideas to build out your agenda:
Nagano onsen: Spend some time relaxing in the region's famous hot springs. Stop in at a public onsen like Shibu, or book accommodation at an onsen hotel or ryokan.
Suwa: This lovely lakeside village is home to forest shrines, an active geyser, and Takashima Castle.
Where to Stay in Nagano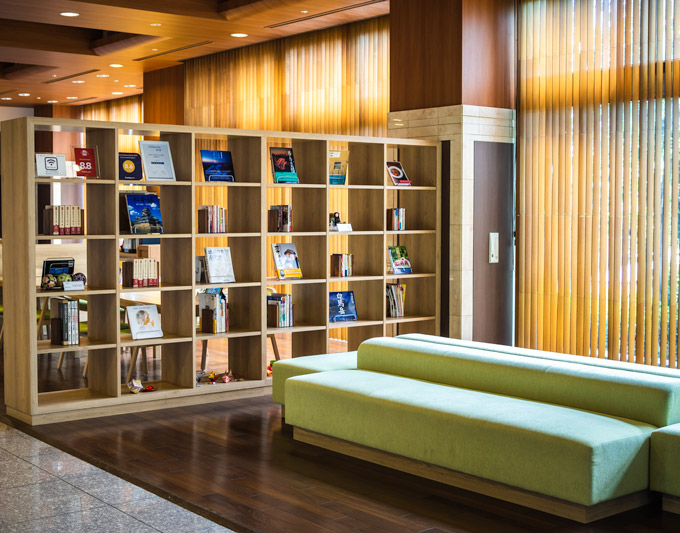 If you're following this Nagano itinerary, I highly recommend staying at the Chisun Grand Nagano. It's an easy, short walk from Nagano Station, and very affordable.
I was pleasantly surprised at the spaciousness of my room, which had a gorgeous view of the mountains. And the in-room massage chair was a welcome treat after long days of hiking.
Staying in Nagano city is ideal, though accommodation near Karuizawa station could also work for this itinerary.
Getting Around Nagano
Between the Hokuriku Shinkansen, local JR lines, and highway buses, getting around Nagano prefecture is pretty easy. Aside from the transport details I've listed in each section, you could also rent a car or take a taxi.
For safety reasons, I recommend downloading and setting up the JapanTaxi app. It lets you hail and schedule cabs from your phone. It works similar to ride-sharing apps, and accepts international credit cards.
Check out my epic Japan travel checklist for other important things to do before your trip!
Other Day Trips from Nagano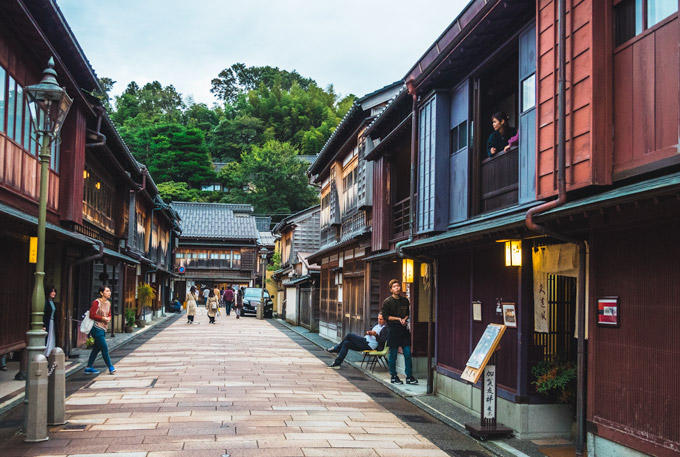 Nagano's central location makes it a great home base for exploring Honshu. Here are a few other day trips from Nagano to consider adding to your itinerary:
Kanazawa: Explore the famous Edo districts, samurai houses, and Japanese garden on a Kanazawa day trip, which is a short Shinkansen ride away from Nagano.
Shirakawago: This UNESCO world heritage site is home to the famous Japanese thatched-roof cottages that look like a fairy tale in winter.
Tokyo: The Shinkansen ride from Tokyo to Nagano is only 2 hours, making a day trip totally feasible. If you plan to spend longer in the city, check out my 6 day Tokyo itinerary.
My Favorite Japan Travel Planning Books
These books win my travel blogger Seal of Approval for vacation planning:
Still not sure what to do in Nagano? Let me know in the comments section if you need help planning your trip!