When it comes to solo travel, I can't think of a better country than Japan. Efficient public transit, English signage, and a customer service-oriented culture make traveling to Japan alone a breeze.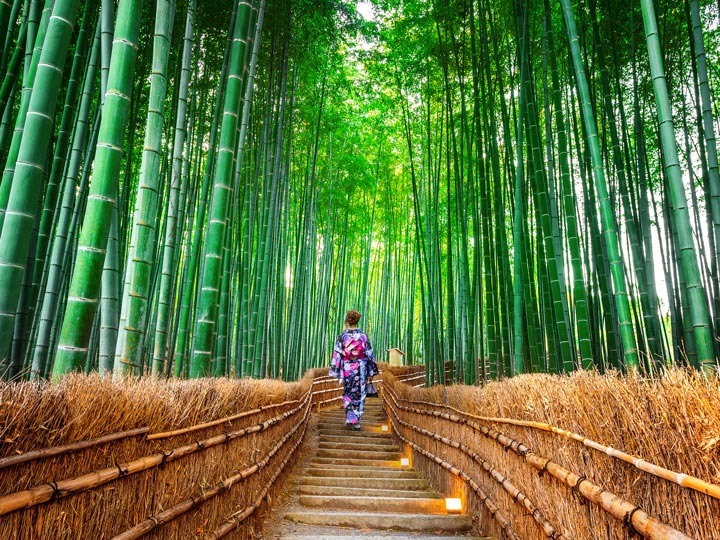 In fact, my very first solo trip was a week in Japan. I wandered the bustling streets of Tokyo, hiked mountains, and marvelled at famous castles. And not once did I ever feel afraid or unsafe. Except for the time I thought I heard a bear in the forest, but it turned out to be a falling tree…
Although the language barrier and cultural differences may seem intimidating, a little advanced research goes a long way. Read on for my best tips to have an amazing solo trip to Japan.
Japan Solo Travel Guide
Why should you travel to Japan alone?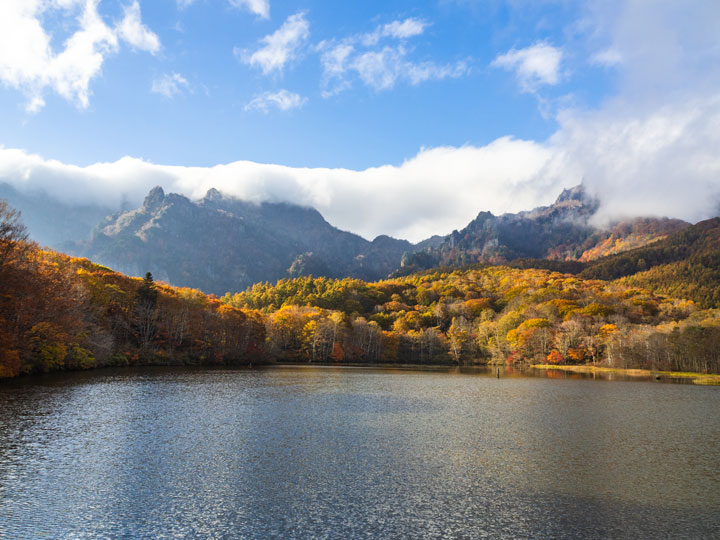 Traveling solo in Japan allows you to savor the sights (and food) at your own pace. Had I been traveling Nagano with my husband, I would have felt guilty about the amount of time I spent staring at trees and taking photos. In a country renowned for zen gardens, religious sites, and delicious food, you'll have plenty of reasons to slow down and truly enjoy the experience.
Also, there are tons of famous things to do in Japan. If this is your only chance to visit, you'll want to see as many places on your bucket list as possible. It's a bit selfish, but when you're dropping thousands of dollars on a plane ticket and other travel expenses, you'll want every moment to count.
Now to be candid, I am a Japan-loving introvert who has no problem eating alone or getting around unfamiliar places. A solo Japan vacation is basically my dream travel scenario.
If this doesn't sound like you, that's okay! There are plenty of ways to love traveling alone in Japan, even if you're a gregarious person who feels awkward at a table for one.
If you're worried about feeling lonely or isolated, you can easily add a local tour to your travel plans. Tours are extremely popular in Japan, and if you book an English language one, you're sure to meet a few potential travel buddies (or at least give your brain a rest from speaking broken Japanese).
Many solo travelers also choose to stay in hostels, where they can meet people in the dorms and common spaces.
Important things to do before your Japan trip
From packing the right clothes to brushing up on etiquette, there's a lot to do before traveling to Japan. Use this epic Japan travel checklist to ensure you don't forget anything before your trip!
Is traveling to Japan alone safe?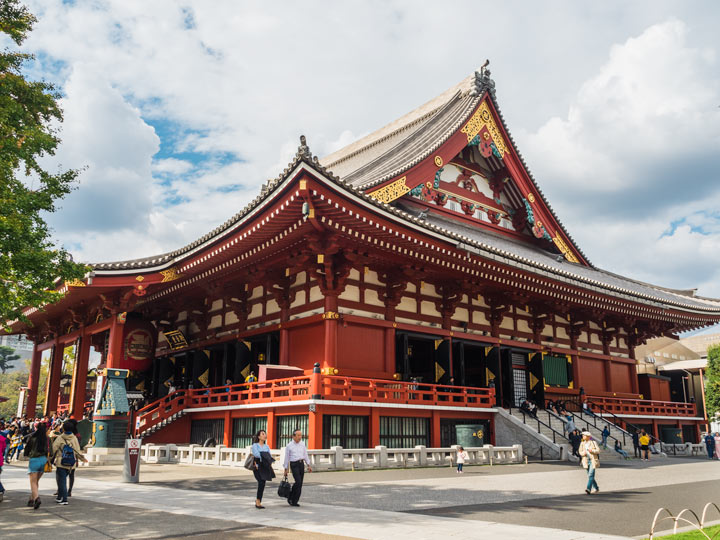 Japan has a reputation for being one of the world's safest countries. It's a place where lost wallets are more likely to end up returned than stolen. Frankly, I was more worried about a natural disaster or bear attack than pickpockets or violent crime.
That being said, you should always keep your wits about you and take precautions when traveling alone in Japan or any country for that matter. This is especially true in Tokyo's entertainment districts.
Wards like Shinjuku and Roppongi are known for their bars and clubs. While these places are pretty safe, the danger lies in being scammed by expensive cover charges. It's best to avoid establishments where an English-speaking person stands outside to drum up business.
Also, Japan takes laws and rules seriously. While you won't be caned in the street for chewing gum, things like smoking in public, fare-dodging, and littering can earn you a fine.
Read this post on things to avoid in Japan while traveling, use common sense, and you'll be okay.
For a directory of important phone numbers and social media accounts for travel and weather alerts, check out the JNTO website.
Do I need travel insurance in Japan?
Whether you're going to Japan alone or with a group, I always recommend buying travel insurance.
You probably spent thousands of dollars planning the perfect trip. But it only takes one injury, family emergency, or cancelled flight to derail your vacation (and your bank account).
I use World Nomads to protect my international trips. Their affordable policies cover everything from emergency medical care to lost luggage, and their claims team is available 24/7 to help in your moment of need.
Request a quote today and enjoy the peace of mind.
Is Japan safe for solo female travelers?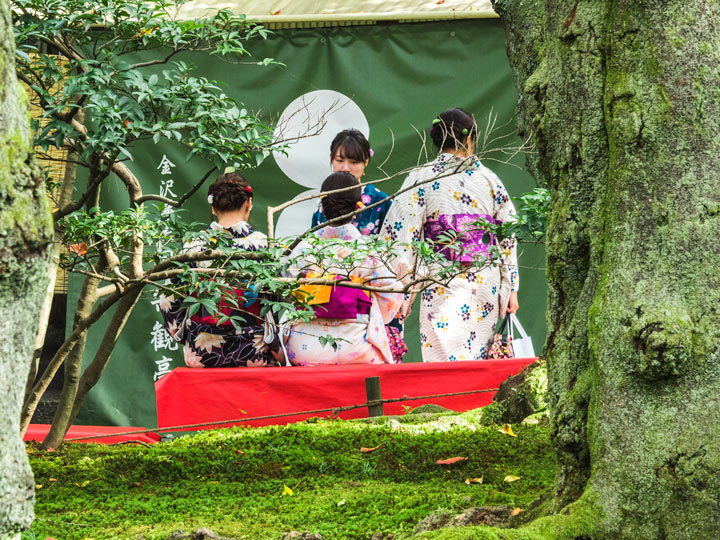 If you've read anything about Japan travel safety, you've undoubtedly come across some unpleasant stories. Women–especially white foreigners–have been groped, harassed, or even followed around by Japanese men.
Just like any other country, women are subject to predatory behavior when traveling alone. Thankfully, I never experienced or witnessed anything untoward during my trips. However, it's important to be vigilant, and to be aware of your options as a female traveler in Japan.
Many of Tokyo's subway lines have women-only carriages, which are covered in pink decals. The platform may also have a pink painted sign to indicate where the car will stop, though the carriages may admit men at non-peak travel times. There are also "ladies seats" on night buses linking popular cities like Tokyo and Kyoto.
Major cities also offer female-only accommodation, like the sleek Akihabara Bay Hotel in Tokyo or the charming CAFETEL Kyoto Sanjo hostel.
The best places for a Japan solo travel itinerary
Tokyo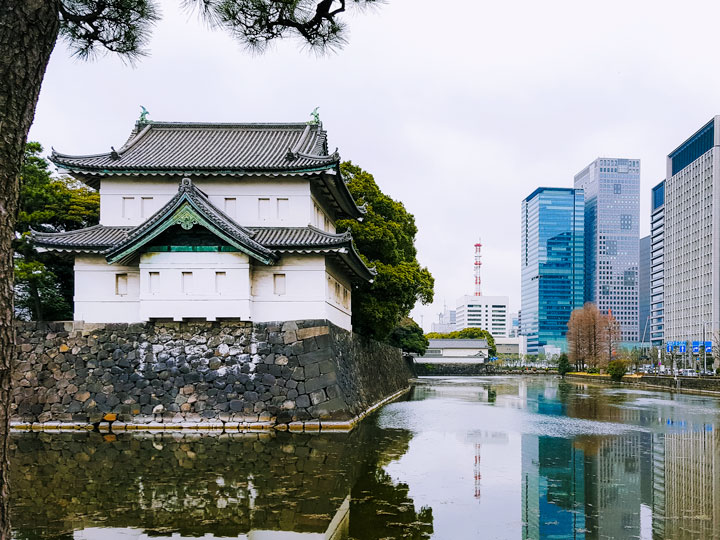 You could spend your entire solo Japan trip in Tokyo and never get bored. Between the iconic temples and shrines, boisterous arcades, world-class museums, and quirky shops, you'll have plenty of ways to fill your time.
Tokyo is also very well-connected to the rest of Japan via public transit and the shinkansen (bullet train) lines, opening up hundreds of day trip opportunities.
Use this 6 day Tokyo itinerary to help plan your trip!
Nagano Prefecture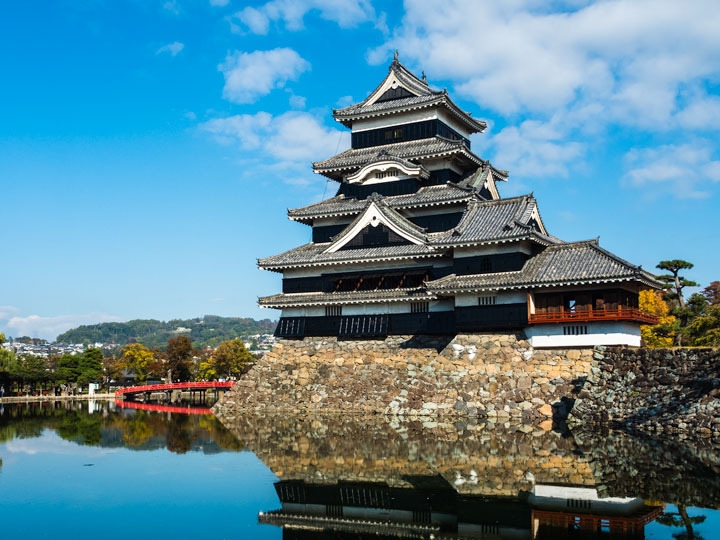 In stark contrast to the bustling metropolis of Tokyo, Nagano prefecture is known for its natural beauty. Gorgeous Kamikochi hiking trails, snow monkey hot springs, and Karuizawa waterfalls draw travelers from around the world.
And luckily, the best things to do in Nagano are readily accessible by public transit, including Matsumoto Castle.
Nikko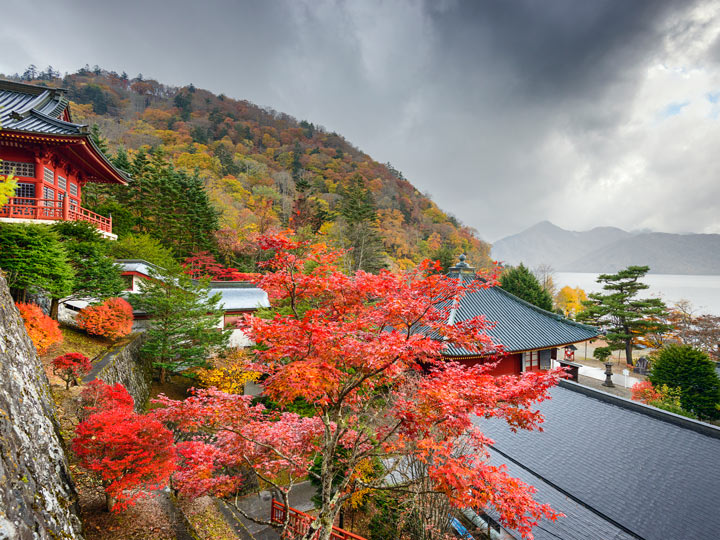 Nesteld in a forested mountain region, Nikko is a must see for nature lovers and fans of Japanese architecture. Nikko is most famous thanks to Toshogu Shrine, the stunning site where shogunate leader Tokugawa Ieyasu is entombed.
It's also a popular place to visit in Japan in October, when the gardens and surrounding forest take on hues of red and gold.
Don't Forget Your Japan Rail Pass!
Buying a Japan Rail Pass will save you a ton of time and money when traveling across Japan.
I've purchased a JR pass for two out of three Japan trips, and here's why:
– Free bullet trains and reservations: Quickly travel all over Japan to maximize vacation time.
– Easy to use: Just show your pass to the gate attendant and walk to your train!
– Affordable day trips: Visit popular places like Nagoya, Kanazawa, and more without spending a fortune on tickets.
Kanazawa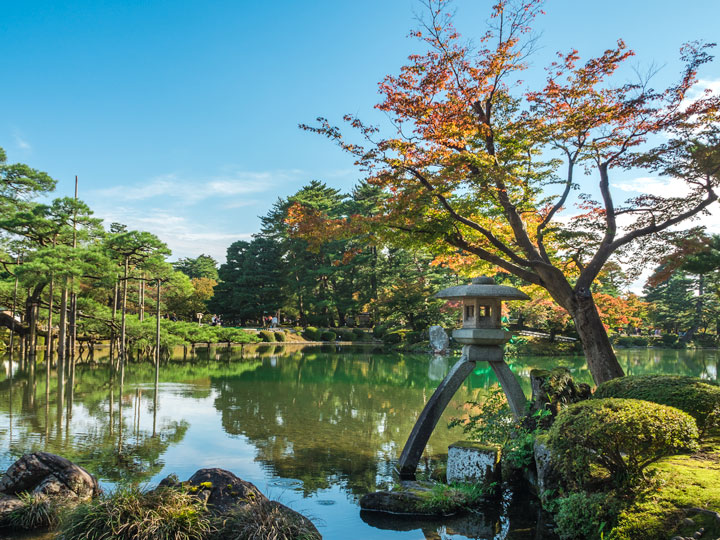 If you want to explore a beautiful town with a history of samurai and ninjas, this Kanazawa itinerary is for you.
Many of the city's Edo-period districts escaped destruction from war and natural disasters, and their characteristic wooden facades and tiled roofs draw hundreds of thousands of visitors each year. Kanazawa is also home to an impressive castle, as well as one of the "Three Great Gardens" of Japan.
Kyoto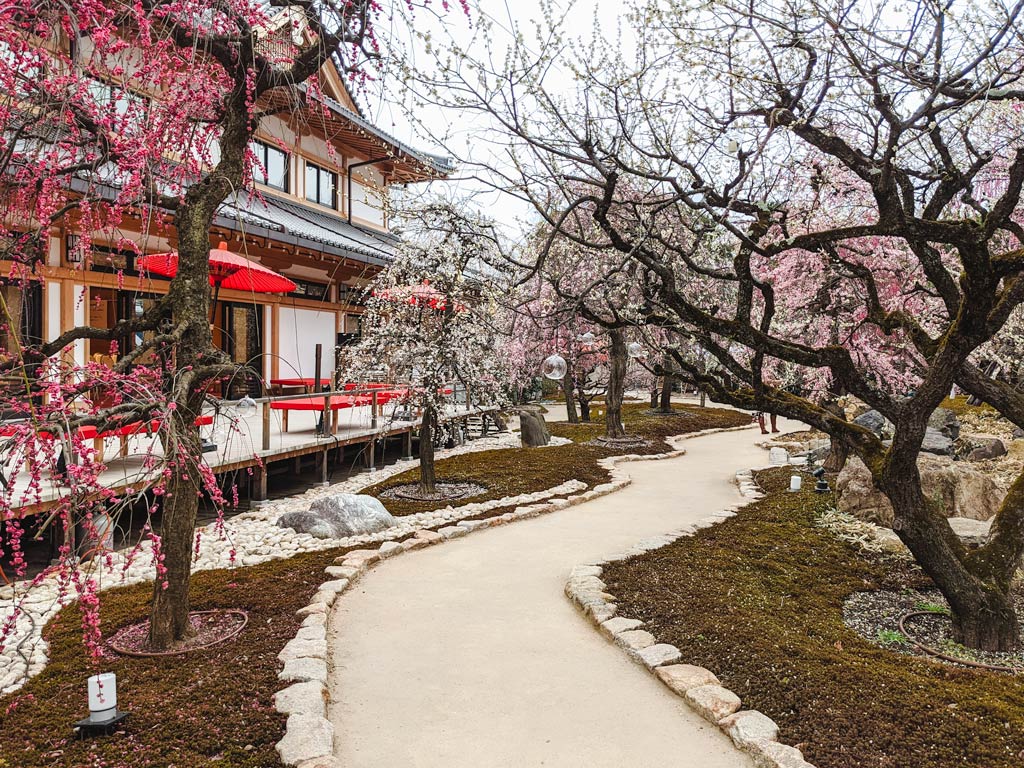 Golden shrines, magical bamboo forests, elegant geisha… It's no wonder that Kyoto tops many travelers' bucket lists. Like Tokyo, you could easily stay in Kyoto the entire time and not see everything you wanted, especially with all the nearby day trips.
The Sagano Bamboo Forest, Philosopher's Path, and Mount Hiei shrines are particularly suited for solo Japan travel.
Osaka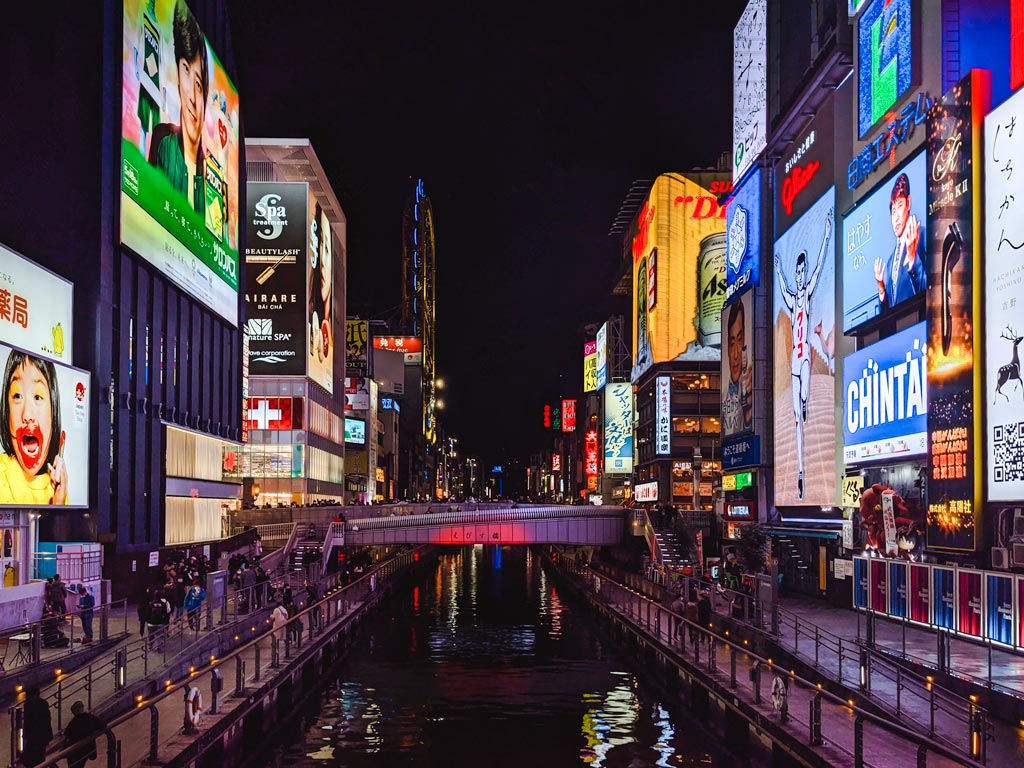 I had a wonderful solo trip to Osaka, Nara, and Kyoto shortly after publishing this post. I spent my time eating street food in Dotonbori, window shopping in Shinsaibashi, and marveling at Osaka Castle.
Aside from its foodie reputation, Osaka is known for its Instagrammable streets and vibrant nightlife.
Kumano Kodo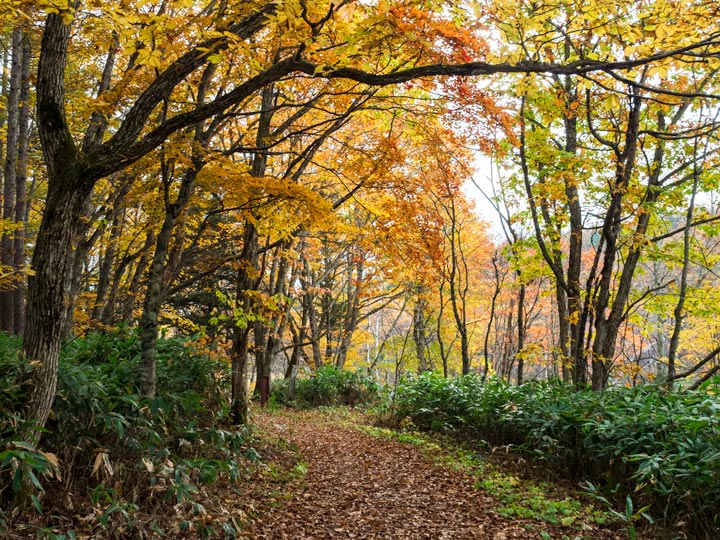 Wakayama prefecture is home to seven ancient pilgrimage routes known as the Kumano Kodo. These serene trails run through forests, mountains, and valleys, linking the sacred Kumano Sanzen Shrines. Many travelers choose to stay in minshuku–small family-run B&Bs–as they journey to complete the main Nakahechi trail, which takes 4-5 days.
Check out these 5 day Japan itineraries and my alternative 10 day Japan itinerary for more travel ideas!
Save me for later!
Where to stay as a solo traveler in Japan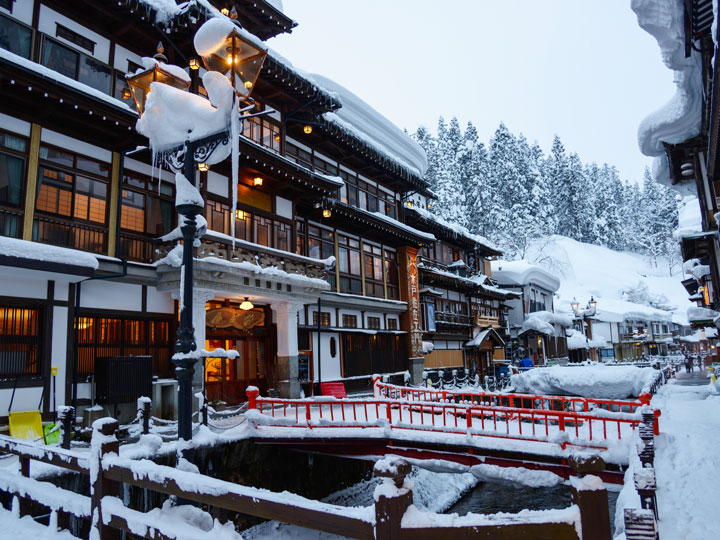 From capsule hotels to traditional inns, Japan has a wide range of accommodations for every budget and travel style. If you're traveling to Japan alone, here are the main types to consider:
The best places to eat alone in Japan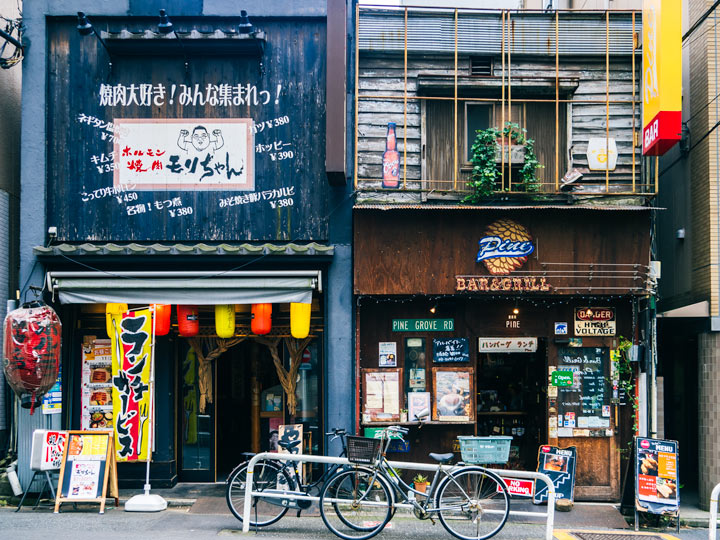 Frankly, there is no reason to feel uncomfortable with solo dining in Japan. Due to hectic work schedules and frequent business travelers passing through the country, it's not uncommon to see people eating alone in Japan. There are at least a dozen must eat foods in Japan, so get out there and try them!
However, there are a few places that are particularly well-suited to dining alone.
Ramen shops
Japan has an abundance of ramen shops where you can get a filling meal for 500-1,000 yen (about $5-10). They are designed for quick turnover, with counter-style seating or even cubicle-style seating (like the famous Ichiran chain).
Many ramen shops have a pre-order system to speed things up futher. You punch your order into a machine (or sometimes fill out a card), and put it on the counter for the chef to read.
Sushi restaurants
All sushi restaurants have counter service, where you can watch the chefs meticulously prepare each dish. Higher-end sushi places often consist of only a counter with seating for 7-15 people, making for an intimate experience.
For a fun and more budget-friendly option, look for conveyor belt sushi (kaitenzushi). Here, diners can grab whatever dishes they want off of a conveyor belt that runs in front of each seat. Dishes are usually color-coded to indicate the price tier (ex. green = 300 yen, red = 500 yen), and when you're finished, a server will add up your plates for the bill.
Konbini
During my solo trip to Japan, I mainly subsisted on konbini–convenience store–food. It sounds unappealing, but Japan's konbini are actually famous for their food quality.
Stores like Lawson, Family Mart, and 7-Eleven can be found on every corner in big cities, and they sell everything from fried chicken (karaage) to fresh salads. I'm particularly fond of onigiri: portable rice balls wrapped in nori and stuffed with foods like salmon or pickled plum.
Train Stations
Another seemingly odd choice for food, but popular nonetheless! Most train stations have takeaway food stalls, and larger ones will have cafes, sit-down restaurants, and even grocery stores.
Although you aren't supposed to eat or drink on local public transit, you can have food on the shinkansen. Any train station on a shinkansen line will have kiosks selling ekibento (literally "trainbento"), a portioned tray containing a main dish and a few sides. After a long day of sightseeing, I will often grab an ekibento and bring it back to my hotel room rather than go out to a restaurant.
Fast casual restaurants
If you want to grab a quick meal surrounded by locals, there are numerous fast casual restaurants with locations throughout Japan. Sukiya and Yoshinoya are the most abundant, and specialize in gyudon (beef and rice bowls). Freshness Burger is popular in cities and has both meat and veggie options.
My personal favorite is Coco Ichibanya, a curry shop with over 1,000 restaurants across Japan. They have English menus, vegetarian items, and lots of ways to customize your order. My mouth is already watering just thinking about their tonkatsu curry…
Other tips for traveling solo to Japan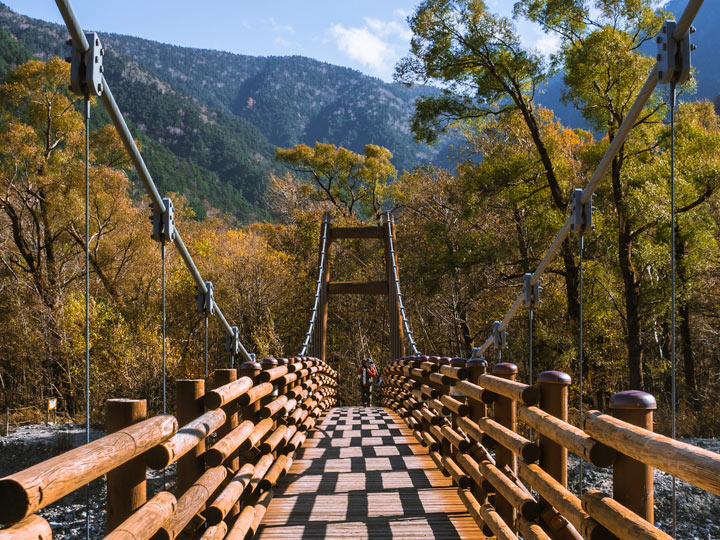 Learn basic Japanese phrases
I'm a big believer in learning basic travel phrases before going abroad. It's not only helpful, but also an act of courtesy and respect to say "hello" and "thank you" in people's native language.
While it's fairly easy to get around in Japan's major cities with English, it becomes more difficult the farther you go into the countryside. Here are a few phrases you should learn before traveling to Japan alone:
Hello – Konnichiwa (cone-nee-chi-wa)
Good morning – Ohayo (oh-high-yo)
Good evening – Konbanwa (cone-ban-wa)
Yes – Hai (hi)
No – Iie (ee-eh)
Excuse Me – Sumimasen (su-me-mah-sen)
Thank you – Arigatou Gozaimasu (a-ree-ga-toe go-zeye-mus)
Do you understand English? – Eigo ga hanasemasu ka? (ay-go gah ha-nah-say-mas kah)
Sorry, I don't understand – Sumimasen, wakarimasen. (sue-me-mah-sen, wah-kah-ree-mah-sen)
(I'd like) this, please – Kore o kudasai (koh-reh oh koo-dah-sigh)
Can I have the bill, please? – Okanjo o onegaishimasu (oh-kahn-jo oh oh-neh-guy-she-mas)
Pick up a great Japan travel book
The internet is awesome, but there's something special about having a physical guide when planning a trip to Japan. These ones have stayed with me through multiple cross-country and trans-Atlantic moves, because I refer to them over and over again:
Bring a coin purse
Cash is still king in Japan, and not carrying local currency is one of the worst international travel mistakes you can make. Yen coins go all the way up to 500 (~5 USD) before switching to bills, so you'll want something to carry all that change.
This combo passport wallet and coin holder is a great option.
Get some rest on the flight
Odds are that your flight to Japan will be one of the longest of your life. It's critical that you get decent sleep on the plane, or your first few days will have you feeling like an extra from The Walking Dead.
Buy yourself a good neck pillow, a sleep mask, and a comfy plane outfit to make it easier to doze off. And aim for a window seat at least four rows away from a bathroom (loud flushes can wake anyone up from a dead sleep).
Check out my detailed guide on surviving long flights in economy for more tips and tricks.
Step out of your comfort zone
I might sound confident, but I dealt with my fair share of discomfort and fear when traveling alone in Japan. In fact, I sat in my hotel room for an hour debating whether or not I should go through with my day trip to Kamikochi. I nearly missed the bus there because I was afraid of missing the bus back home (oh, the irony)!
You're sure to encounter unfamiliar customs, confusing signs, and stressful situations. But instead of avoiding these scenarios, I encourage you to embrace them.
Have lunch in a cafe without an English menu. Take two trains and a bus to see an amazing waterfall. Visit that crazy robot restaurant in Tokyo. Come back with stories to tell, instead of regrets about missed opportunities.