Thanks to the expanding shinkansen network, exploring Japan has never been easier. And if you're a foreign visitor, you can zip around the country without spending a fortune on tickets! These day trips from Tokyo by bullet train take full advantage of the Japan Rail Pass.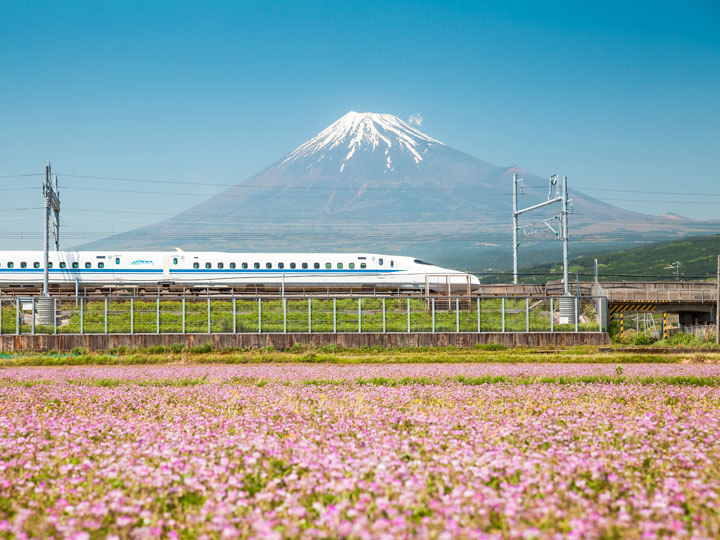 Tokyo is a central transit hub with dozens of direct connections around Japan. Whether you want to wander castle towns, hike forested shrine paths, or relax at an onsen, there's a shinkansen day trip to suit any mood.
This post contains affiliate links. As an Amazon Associate, I earn from qualifying purchases. For more information, click here.
Don't Forget Your Japan Rail Pass!
Buying a Japan Rail Pass will save you a ton of time and money when traveling across Japan.
I've purchased a JR pass for two out of three Japan trips, and here's why:
– Free bullet trains and reservations: Quickly travel all over Japan to maximize vacation time.
– Easy to use: Just show your pass to the gate attendant and walk to your train!
– Affordable day trips: Visit popular places like Nagoya, Kanazawa, and more without spending a fortune on tickets.
Shinkansen Day Trips from Tokyo
Kanazawa | Karuizawa | Nagano | Shizuoka city | Nagoya |
Yokohama | Atami | Omiya | Takasaki | Sendai | Kyoto
Kanazawa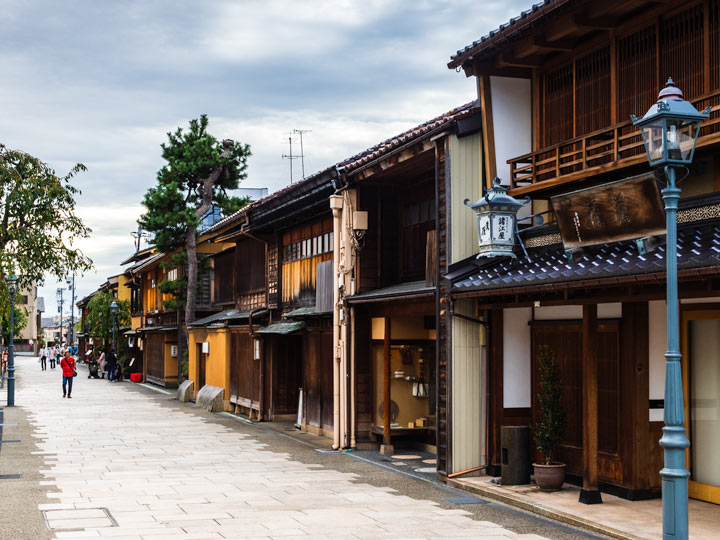 Kanazawa is the perfect easy day trip from Tokyo for culture and history lovers. Unlike other historic Japanese cities, Kanazawa remained relatively unscathed by war and natural disasters, and many of the city's Edo-period buildings are still standing today. Walking through the famous "chaya" districts is like stepping back in time.
Several of these districts, known for their geishas and tea houses, have been preserved since the 1600s. Nishi Chaya, Kazue-machi, and Higashi Chaya are the most intact, with several tea houses and shops still operating in Higashi Chaya. When the sun begins to set and the paper lanterns come on, the chaya take on a magical atmosphere.
Located in the city center, Kanazawa Castle towers over the nearby streets. Depending on when you visit, you'll find cherry blossoms, verdant leaves, or red and gold foliage popping against the white walls.
Just across from the castle lies Kenroku-en, one of the "Three Great Gardens" of Japan. This spectacular example of Japanese green space includes reflecting pools, moss gardens, a traditional tea house, and panoramic viewpoints over the city.
If you're interested in samurai or ninjas, check out the Nomura Clan Samurai House and Myoryuji ninja temple. While the samurai museum accepts walk-in guests, you'll need to make a reservation to tour the ninja temple. However, being able to explore secret passageways and hidden traps is worth the inconvenience.
Thanks to the expanded Hokuriku Shinkansen line, this day trip from Tokyo by bullet train is a breeze. The Kagayaki trains departing from Tokyo Station or Ueno Station take 2.5 hours to reach Kanazawa (reservation required). Hakutaka trains have a mix of reserved and non-reserved carriages, and complete the journey in 3 hours.
Check out my Kanazawa day trip itinerary to plan your perfect trip!
Karuizawa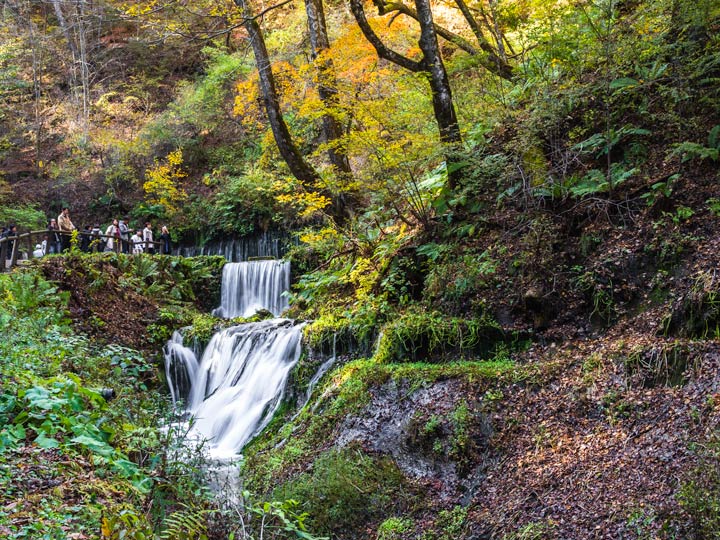 Western travelers might recognize Karuizawa as the setting for Terrace House: Opening New Doors. In Japan, the mountain town is mostly known for its ski resorts and lavish vacation properties. But this day trip from Tokyo by train is also home to several amazing waterfalls.
Shiraito Falls is the easiest to reach via public transit. While it isn't the biggest waterfall in Japan, its impressive 70 meter curved curtain makes it a must see. If you're going to Japan in October, you'll be dazzled by the autumn leaves drifting around the pool. And during winter, the falls can freeze over, creating a magical icy curtain.
Use my guide to visiting Shiraito Falls for more details, including how to take the bus from Karuizawa station.
Terrace House fans will recognize Sengataki Falls, which drop into several pools surrounded by lush vegetation. If you don't have a car and want to skip the taxi, you can get here via a 3km path from Sengataki Onsen (reachable by Bus #1 from Karuizawa station). There's also a car park for the falls, with an easier 20 minute hike to the overlook.
If you're into winter sports, you can spend your day on the slopes at Karuizawa Prince Hotel Snow Resort. They offer multi-lingual skiing and snowboarding lessons, so it's the perfect chance to try out a new hobby!
Karuizawa is a short 70-minute journey from Tokyo along the Hokuriku shinkansen line.
Nagano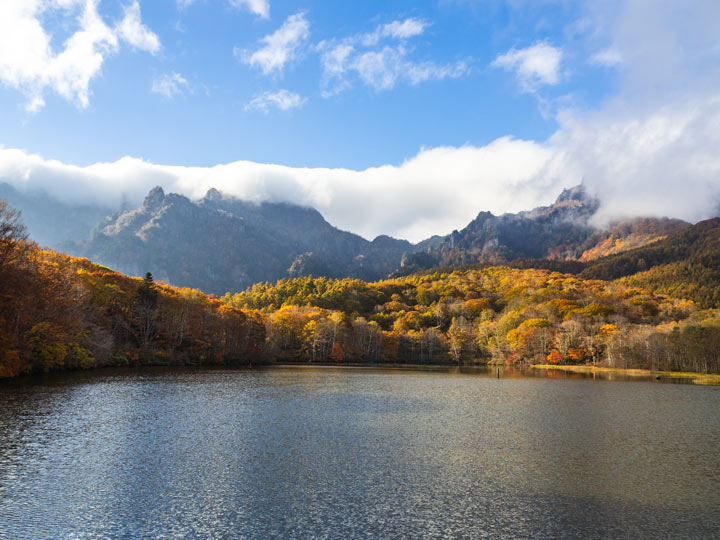 Nagano prefecture's capital city is a speedy 90 minute day trip from Tokyo by bullet train. While the region is a popular skiing destination, there's more to do here than hit the slopes.
Centered in the heart of Nagano City, Zenkoji is one of Japan's most important temples. It houses the first Buddhist statue that was brought to Japan over 1,300 years ago. A replica of the sacred Buddhist statue goes on public display every six years, with the next event scheduled for 2021.
The road leading up to Zenkoji is lined with cozy restaurants and shops selling local goods. And nearby Joyama Park is a must see during sakura season and autumn.
There are also multiple things to do in Nagano within easy reach from the city.
For a unique wild animal encounter in Japan, head to Jigokudani hot springs. Every day, dozens of Japanese macaques climb down from their mountain dens to warm up in the steaming outdoor pools. Visitors can watch the monkeys as they soak, groom, and forage for seeds in the water.
Book your snow monkey onsen tour today!
Hikers will love exploring Togakushi's famous towering cedar trees and mountain shrines. The shrine path begins at the base of Mt. Togakushi, winding through the village and forest to the summit.
There are five shrines in all, as well as a mirror lake and botanical garden. You can buy bus tickets from the machine inside the Alpico office across from Nagano Station.
Shizuoka City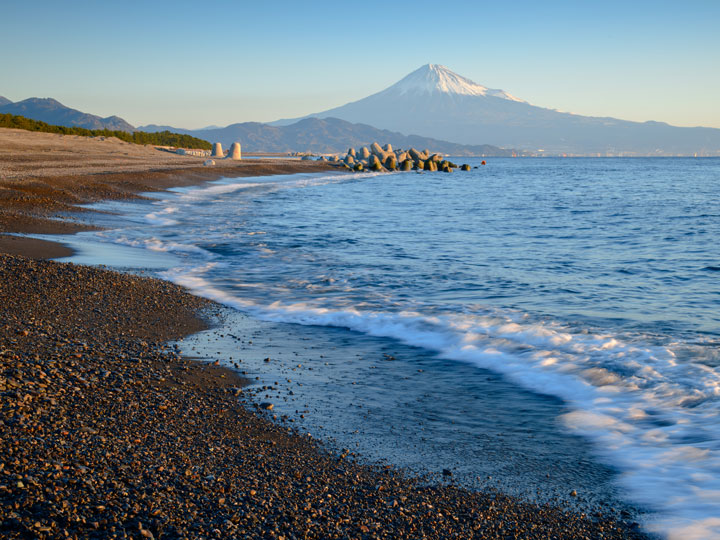 Important shrines, Mount Fuji views, green tea cafes… Shizuoka City is an underrated day trip from Tokyo by bullet train.
This beautiful destination was the former home of the Ieyasu shogunate. Their main castle–Sunpu–still remains at the heart of the city. And the famous leader Tokugawa Ieyasu is enshrined at Kunozan Tosho-gu, a colorful multi-level shrine that overlooks the ocean.
For incredible views of Mount Fuji, head to the Nihondaira. This observatory and park at the top of Mount Udo is free to enter, and boasts 360 degree panoramic decks overlooking Shizuoka prefecture and the ocean. If the weather is good, you can see Fuji-san rising behind the city.
Nihondaira and Kunozan Tosho-gu are connected by a scenic cable car ropeway, making it easy to visit both in a single trip. You can catch a bus bound for Nihondaira Ropeway from Shizuoka Station. Buses run about every hour, and you can pay with ICOCA cards or change.
If you have time to spare, you won't regret visiting Miho no Matsubara. This tree-lined beach is considered one of Japan's best scenic points, especially on clear days when Mount Fuji is visible beyond the water. It's tough to get here via public transit, so your best bet is to take a taxi (use the Japan Taxi app or ask your hotel to order one for you).
Before you leave the city, pop into a matcha cafe for unique refreshments. Shizuoka produces over 40% of Japan's green tea, and there's no better place to sample it than CHA10. Order the vibrantly green matcha nitro and a slice of cheesecake for the ultimate flavor combo.
Shizuoka City is only an hour away from Tokyo via the Tokaido shinkansen line. And if you'd rather visit the city as a day trip from Kyoto, it's only 95 minutes on the same line!
Check out the Explore Shizuoka website for more helpful trip-planning information.
RELATED: 15 Places to Visit in Japan Off the Beaten Path
Nagoya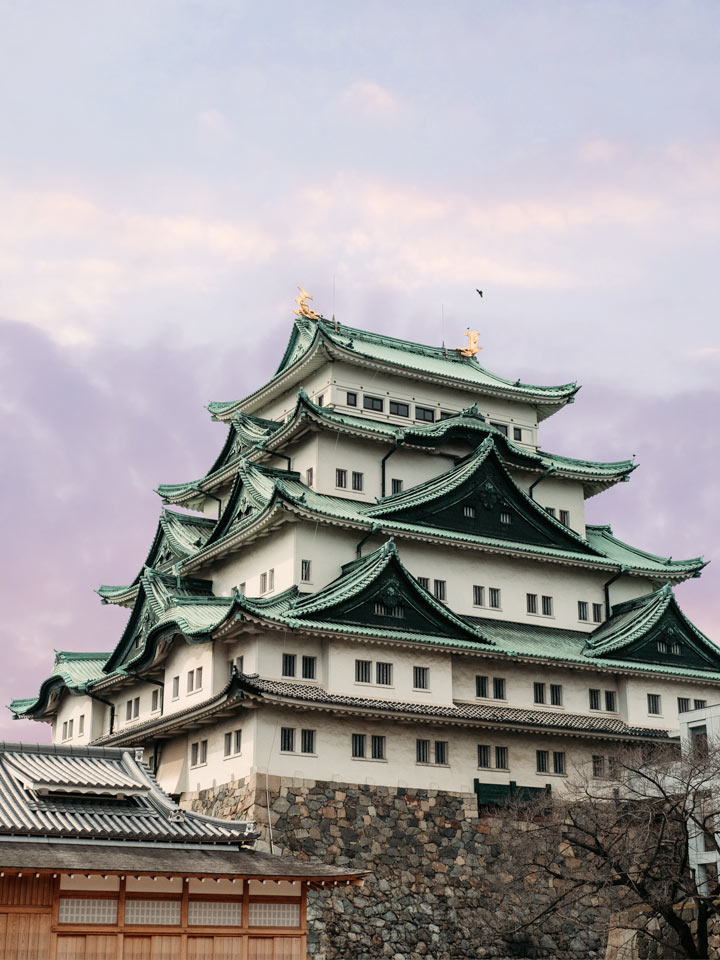 Thanks to its impressive castle, Nagoya is one of the most popular JR pass day trips from Tokyo. But there's plenty more to see in Japan's fourth-largest city.
Atsuta Jingu is a peaceful haven of nature smack dab in the middle of the city. The shrine complex is famous for its tall cypress trees and serene walking paths that are lined with flowering trees during spring and summer.
Along the northern edge of the castle lies Meijo Park. Photographers flock here during cherry blossom season to get that iconic view of the castle and pink flowers. During the rest of the year, it's a calm place to go for a walk or have a picnic.
And of course, there's Nagoya Castle. Constructed during the Edo-period, it was one of the largest castles in Japan until it was mostly destroyed in 1945. Restoration efforts are still ongoing, with the main keep set to be finished by 2023. All around the castle is a mix of Japanese gardens, ponds, hanging wisteria, and even a plum blossom grove.
Osu Shopping District is a great place to score unique souvenirs and sample local foods like miso-glazed tonkatsu and eel. I highly recommend ordering hitsumabushi, a Nagoya speciality of miso-glazed grilled eel served with condiments like hot tea and pickled vegetables.
Fans of Studio Ghibli will love the recently opened Ghibli Park. Located a short bus + tram ride east of Nagoya city center, this whimsical wonderland was built up around the old replica of Satsuki and Mei's house from My Neighbor Totoro.
While it used to be a huge fuss for non-residents to gain admission, it's now possible to buy Ghibli Park tickets internationally! All tickets require an advanced online reservation, so be sure to plan this excursion out well before your departure.
Nagoya is a 90-minute ride from Tokyo Station, and one of the top places to visit between Tokyo and Kyoto along the Tokaido shinkansen route.
Save me for later!
Yokohama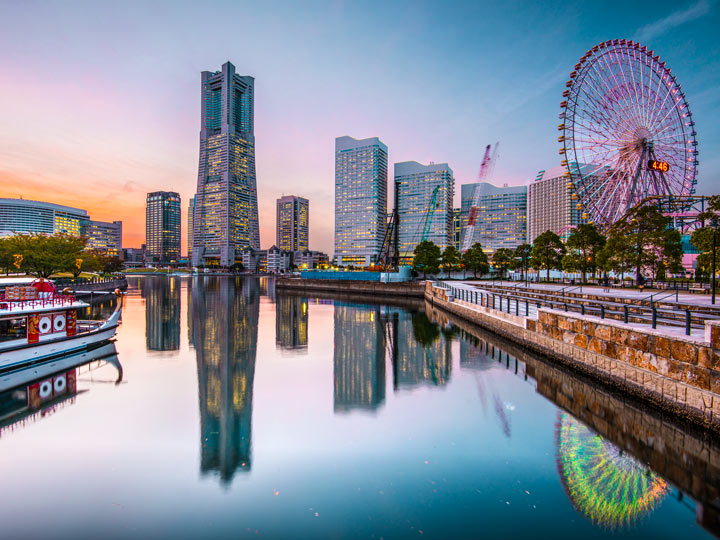 Located just one stop south of Tokyo, Yokohama is a bustling and vibrant coastal city with a ton of sightseeing spots. Despite being one of Japan's largest cities, most of the highlights are concentrated in a walkable district, making it one of the best Tokyo day trips by train.
The stunning waterfront district of Minato Mirai is packed with things to do. Have some fun at Yokohama Cosmoworld, home to one of the world's tallest ferris wheels. Enjoy panoramic views from the top of Landmark Tower Sky Garden. Afterwards, take an oceanfront stroll through Rinko Park and along the Kishamichi Promenade.
Minato Mirai also has a Cup Noodles Museum that kids and adults alike will love. This unusual establishment shares the history of instant ramen in Japan, and guests can create their own signature cup of noodles to eat or keep as a unique souvenir.
Yokohama is also home to Japan's largest Chinatown. The covered arcade is packed with shops and restaurants perfect for snacking and souvenir shopping. And nearby Yamashita Park offers great views of Yokohama Bay and bridge.
If you have more time, take public transit south to Sankeien Garden, a sprawling Japanese garden featuring traditional architecture throughout history. And if you visit during sakura season, check out the nearby Negishi Forest Park for beautiful plum and cherry blossoms.
Atami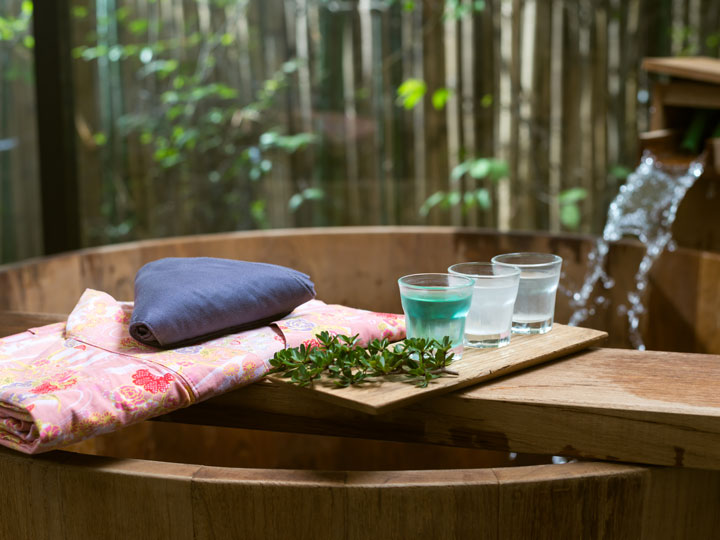 If the busy city's got you feeling overwhelmed, a day trip from Tokyo to Atami is the perfect escape.
Atami is regarded as one of Japan's best onsen resort areas, with hundreds of hot spring baths (natural and man-made) where you can relax the day away. While some resorts require an overnight stay, others offer day passes or short sessions to day trippers.
Hiratsuru and Hotel Micuras are an easy walk from Atami Station and offer day passes to their elegant baths and restaurants.
Note that many Atami onsen don't allow guests with tattoos. However, some places will let you cover small tattoos by a bandage when using public baths. Onsen with private baths are generally more lenient, but it varies by establishment.
You can reach Atami from Tokyo in 45 minutes via the Tokaido shinkansen.
Omiya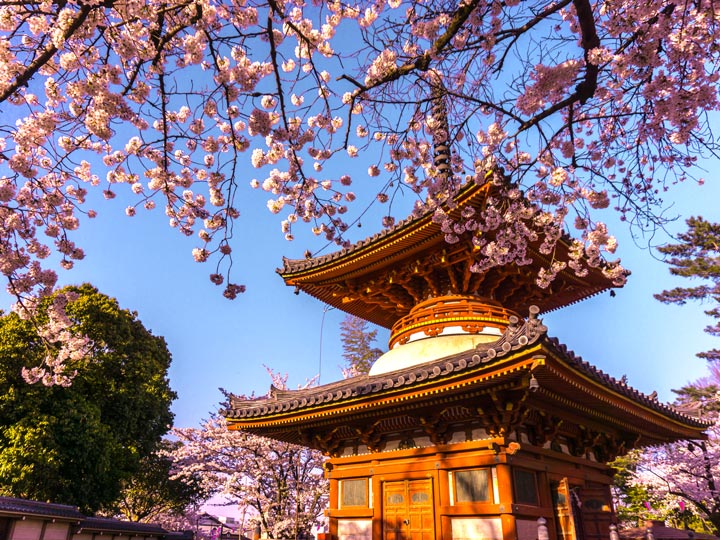 For travelers with limited time, I recommend visiting Omiya. At only 30 minutes, this is one of the quickest and easiest Tokyo day trips by bullet train.
Omiya is best known for Hikawa Shrine, a lovely complex of Shinto buildings and gardens just a short walk from the main station. Not far from here is Bonsai Village and the Bonsai Museum, where hundreds of whimsical trees are sold and displayed.
And if you're into trains, stop by the interactive Railway Museum for an up-close look at steam locomotives and other trains throughout the ages.
If you have time to spare, I highly suggest taking the 20-minute JR train over to Kawagoe. This historical Japanese town is packed with Edo-period houses, temples, and candy shops.
You can return directly to Shinjuku Station via the JR Saikyo/Kawagoe line when you're ready to head back.
Takasaki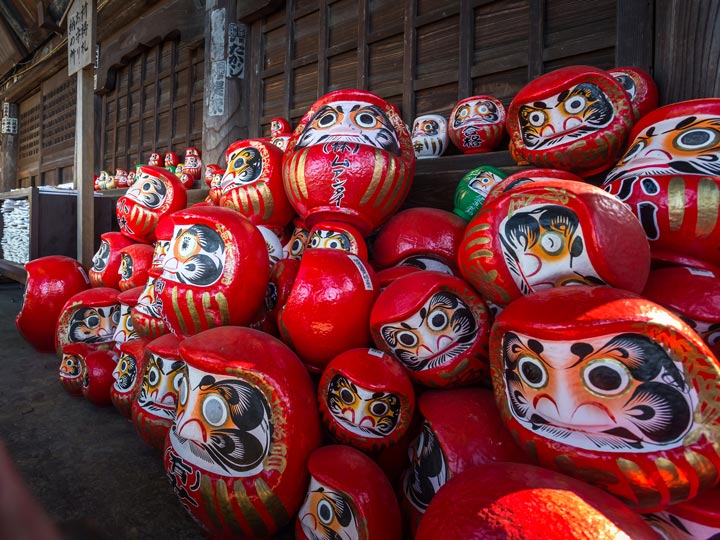 Takasaki is among the best bullet train trips from Tokyo away from the crowds. Despite being only one hour north of the capital via shinkansen, you'll mainly see Japanese commuters on the train.
But don't be fooled by the lack of tourists! Takasaki has some unforgettable sightseeing opportunities if you know where to go.
The city's main tourist attraction is Byakue Kannon, the White-Robed Kannon. This impressive statue rises 40 meters high, and visitors can climb to the top for some epic views. The road leading up to Byakue Kannon, Ishiharamachi, is a traditional shopping street lined with cherry blossom trees.
You'll also spot plenty of daruma here and around Jiganin temple. These red dolls with painted faces are said to bring good luck, and you can buy your very own daruma fortune from the temple shop.
If your visit falls between April and early May, take a trip out to Misatoshibazakura Park. Every spring, thousands of flowers turn the ground into a Dr. Seussian wonderland of color and patterns.
Sendai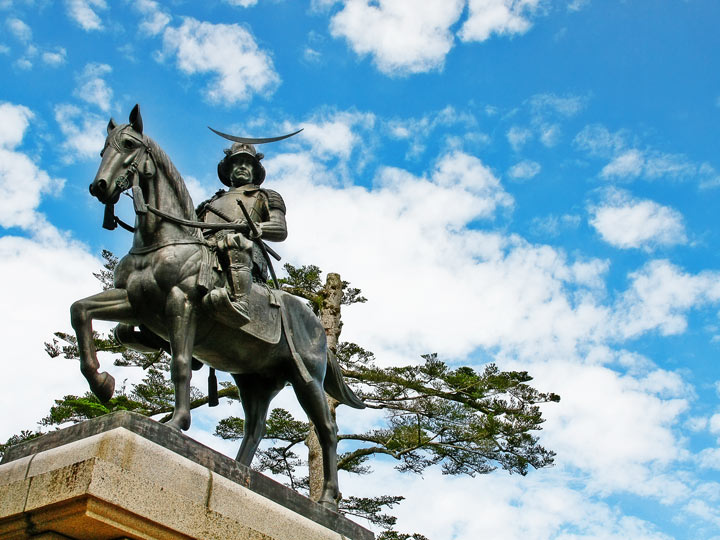 What do Masamune, art, and beer all have in common? They're the main attractions in Sendai!
Located 90 minutes north of Tokyo via the Akita shinkansen, Sendai is an eclectic port city. Most tourists come here to see Zuihōden Temple, the ornate temple where Date Masamune is enshrined. The nearby Sendai Castle ruins offer great views over the city.
And the Miyagi Museum of Art displays everything from Japanese silk screens to 19th century Western paintings.
Japanese beer fans can book a tour of Kirin Beer Factory, which concludes with a tasting session. It's a popular attraction with limited slots, so be sure to reserve your spot in advance.
Kyoto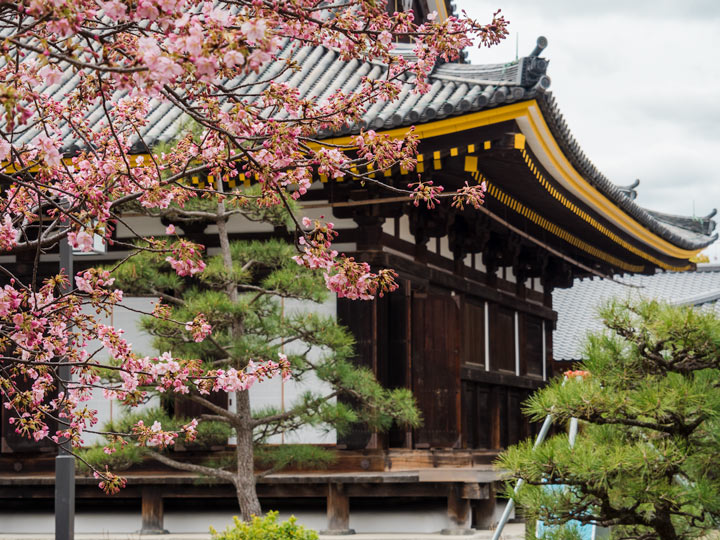 To be frank, I wasn't sure whether or not to include Kyoto on this list of shinkansen day trips from Tokyo. It seems almost sacrilegious to suggest a brief trip to (what I consider) Japan's greatest city.
But if you simply cannot spend more time in Kyoto, here's what I recommend: either spend the whole day in Arashiyama, or do the eastern route of shrines and temples.
The Arashiyama district is where you'll find Sagano bamboo forest, one of Japan's most famous places. It's also home to several amazing temples, including Tenryuji and Hōgon-in. There's even a macaque park at the top of Mount Arashiyama, where you can watch wild monkeys scamper through the trees.
But Arashiyama is often packed with tourists, making it hard to get around in a timely fashion. Even if you took the earliest shinkansen from Tokyo to Kyoto, you won't be able to fit much else into your day trip.
The other option is to check out a bunch of shrines and temples and the Gion "geisha" district. Most of Kyoto's best sites lie in the Higashiyama Ward, which spans north along the Kamo River. There are sightseeing buses that run on a frequent loop through Kyoto, so it's easy to use Kyoto's public transit to hop on and off at the key sights.
The must sees in this area include Tofukuji Temple, Rengeoin Sanjusangendo, Kiyomizu-dera, Kodaiji, Yasaka Shrine, and Gion. If you have more time and energy, take the sightseeing bus up to Kinkaku-ji, the famous Golden Pavilion, before heading back to Kyoto Station.
With so many Tokyo day trips to choose from, you'll have no problem getting your money's worth from the JR pass! For more travel tips and resources, subscribe to my newsletter below.