Kyoto is a wonderfully verdant city. Travelers flock here for bamboo groves, flower-lined paths, and tranquil shrine gardens. But if you have some time to spare, there are plenty of easy day trips from Kyoto that will particularly delight nature lovers.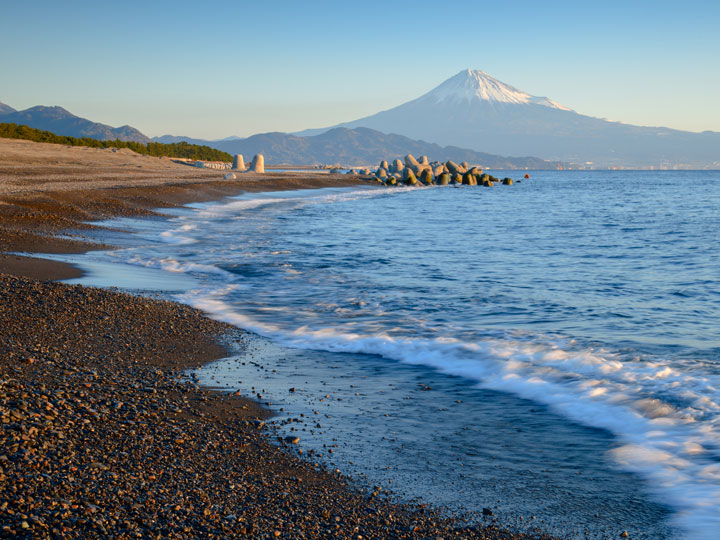 This post contains affiliate links. As an Amazon Associate, I earn from qualifying purchases. For more information, click here.
From sacred deer to waterfront shrines, these places to visit near Kyoto are beautiful and readily accessible by public transit. And if you have a JR pass, you can travel to most of these destinations for free!
Note: This post is part of my alternative 10 day Japan itinerary.
Nara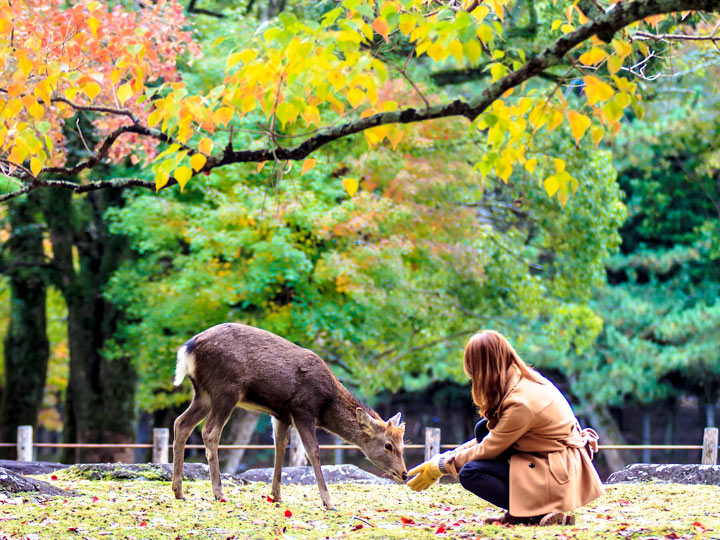 Japan's ancient capital is easily the most popular Kyoto day trip. After all, who can resist visiting a town where deer freely roam the parks and temple grounds?
Nara's local deer have been considered divine for over 1,300 years. Harming one was once punishable by death, and comes with hefty fines in modern times.
Today, Nara deer wander parts of the city, particularly near Todai-ji Temple, Kasuga Shrine, and Mount Wakayama. If you want to feed the deer, you can purchase a pack of specially-formulated biscuits from street vendors. Just be sure to feed them quickly, or you might find yourself being chased!
Nara is also home to eight UNESCO sites that make up the Historic Monuments of Ancient Nara. This includes Todai-ji Temple, whose Giant Buddha Hall is the world's second-largest wooden structure, as well as several other shrines, temples, and a Primeval forest.
Check out my Nara day trip guide to plan your visit!
Arashiyama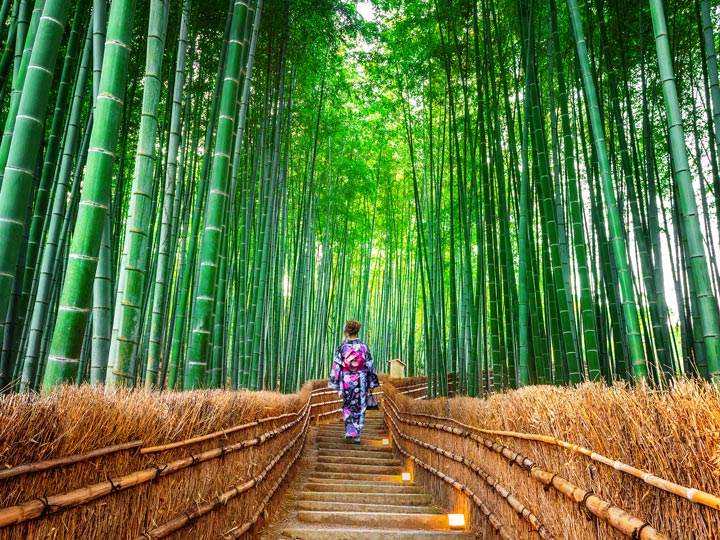 Bamboo groves, sparkling waters, and a monkey mountain: Arashiyama has everything a nature lover could want in a Kyoto day trip!
Sagano Bamboo Forest is one of the most recognizable and famous things in Japan. The experience of walking beneath these towering, swaying green stalks is truly otherworldly. Just be sure to arrive early if you want to avoid the epic crowds.
Situated along the forest's border, Tenryuji Temple is an impressive complex of ancient buildings with a remarkable Japanese garden. And nearby Hōgon-in makes for a tranquil escape from the district's more touristy areas.
There's even more fun to be had across the Katsura River. At the end of the Togetsu-kyō Bridge, you'll find the entrance to Arashiyama Monkey Park Iwatayama. This area is home to hundreds of macaques, and you'll see more and more of them romping around as you near the top. From up here, you'll have spectacular views over Kyoto.
While Arashiyama is technically part of the city, it's far-west location puts it in Kyoto day trip territory. There are several train lines that run here, with the fastest route via the JR Sagano line from Kyoto Station to Saga-Arashiyama Station (15 minute journey).
Book your Arashiyama Insider's Walking Tour here!
Kurama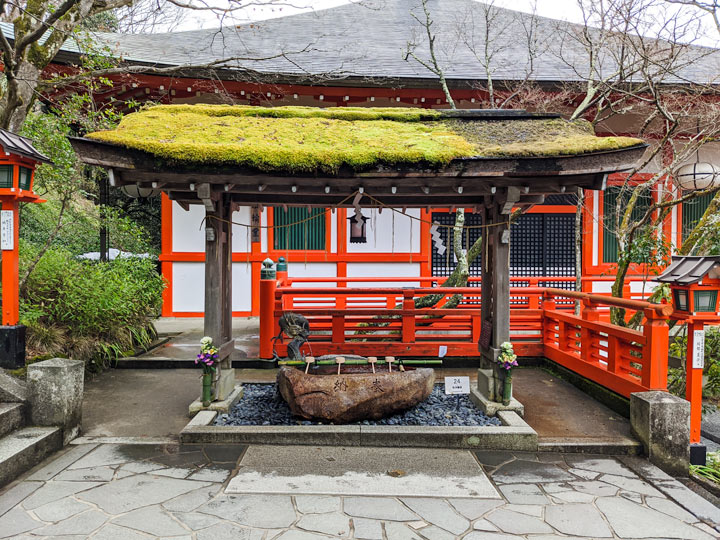 If you're looking to do some hiking near Kyoto, chart a course for Kurama.
This peaceful mountain village feels surprisingly remote despite its proximity to northern Kyoto. Kurama offers phenomenal hiking trails, relaxing onsen, and mystical temples, and a day trip is just enough time to enjoy the highlights.
Kurama's serene temple walk is popular with solo travelers in Japan. The winding path up Mount Kurama runs along tranquil streams, beneath towering trees, and past temples big and small. It takes about 90 minutes to hike to the top from Kurama Station , so if you're short on time or energy, you can take the nearby cable railway to skip most of the trail.
Check out my hiking gear guide for tips on what to bring on the trail!
At the mountain's summit lies Kurama-dera, an important and sacred Buddhist site that stands for nonviolence and peace on Earth. Just outside the temple entrance, you'll find the Kongoshō Six-Pointed Star. It's said that those who stand on the central triangle can feel a surge of energy that connects the mountain to the heavens.
After hiking back down the mountain, stop into Yoshuji cafe for a refreshing vegetarian lunch of soba and tea. I highly recommend ordering a cup of amazake if you visit in the colder months.
Just a short distance up the road, you'll find Kurama Onsen (Kurama Hot Springs). While it's listed as a hotel on Google Maps, they have several indoor and outdoor onsen that visitors can pay to access. Admission comes with a towel, and there are coin lockers to store your clothes and belongings. And be sure to learn the onsen etiquette before you visit!
Otsu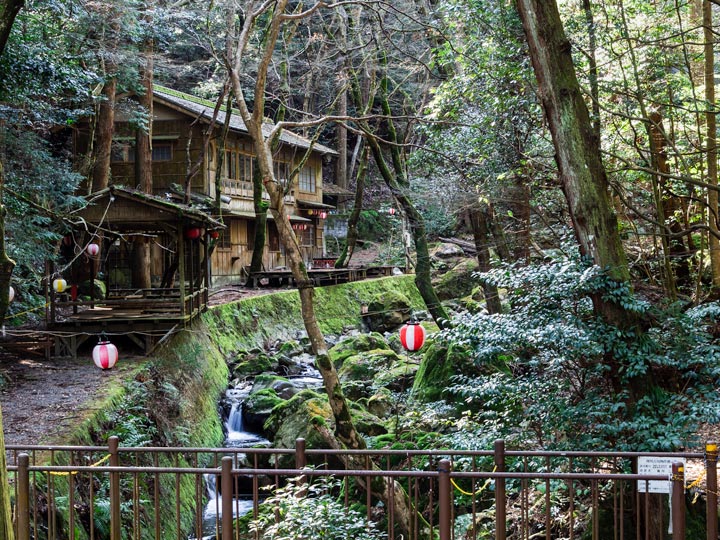 Otsu is a sprawling city sandwiched between Mount Hiei and the western coast of Lake Biwa. There are several enchanting temples and shrines set among the forested mountainside, and they can all be combined into a day trip from Kyoto.
Start by traveling to Biwako-Hamaotsu Station (the Tozei line runs here from central Kyoto and becomes the Keihan-Kaishin line). From here, it's an easy 15-minute walk to Mii-dera, Japan's fourth largest shrine. Mii-dera's complex of shrine buildings stretches from the base of Mount Hiei to an amazing lookout point part-way up the mountain.
After soaking up the panoramic views, head back down to Mii-dera Station and take the Ishiyama Sakamoto line to Omi-Jingu Mae station.
Omi-Jingu is a colorful Shinto shrine dedicated to Japan's 38th Emperor: Tenji. Unlike the ancient shrines of Kyoto, Omi-Jingu was constructed in the 1940s. However, its serene forest setting and wooden torii gate make it seem much older. The long staircase leading up to the main gate is especially lovely.
Wrap up your Otsu day trip with a visit to Hiyoshi-Taisha. To get here, take the Ishiyama Sakamoto line from Omi-Jingu Mae station to Sakamoto-hieizanguchi station. The walk from the station to Hiyoshi-Taisha is absolutely beautiful. A small stream runs next to the tree-lined path, with multiple small temples and shrines to see along the way.
Hiyoshi-Taisha was built to protect Mount Hiei from evil forces, and is said to house Sanno Gongen, the mountain's guardian deity. It's a pleasant place any time of year, though autumn is particularly amazing thanks to the red maples.
Enryaku-ji and Mount Hiei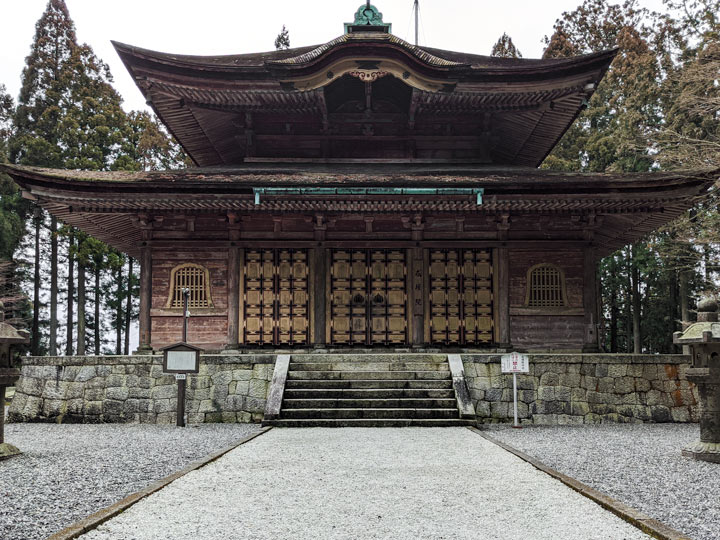 Mount Hiei is a premier hiking destination in Japan. This sacred mountain northeast of Kyoto offers beautiful trails that hikers of all abilities can appreciate.
Those looking for a lengthy hike can follow the Kyoto Isshu Trail segment that runs from Higashiyama (near the Philosopher's Path) to Ohara. This route will lead you up the mountain to Enryaku-ji, the famous temple complex that sprawls across Mount Hiei.
For those looking to reach Enryaku-ji from Kyoto faster, there's the Eizan Cable Car and Ropeway. This is a great option for those who'd rather do the easier hike down (or skip hiking entirely).
Enryaku-ji is an ancient Buddhist monastery and a UNESCO World Heritage Site. Rustic walking paths connect the series of temples, halls, and pagodas along the mountaintop. The remarkably tall trees, cool mountain air, and impressive viewpoints make Enryaku-ji a must see for nature lovers.
You could also combine a visit to Mount Hiei and Enryaku-ji with Otsu for one epic day trip from Kyoto. To save time, you'll need to use the Hieizan-Sakamoto cable car line–the longest cable railway in Japan. It connects Cable Sakamoto station (near Hiyoshi-Taisha) to Cable Enryakuji station, eliminating the hike up/down mountain's eastern side.
In the warmer months, the cable car stops at multiple points along the mountain, but runs directly to and from Enryakuji in the winter. Ticket machines are located inside both cable stations, and they operate in both Japanese and English.
RELATED: Comprehensive Japan Travel Checklist for First-Time Visitors
Lake Biwa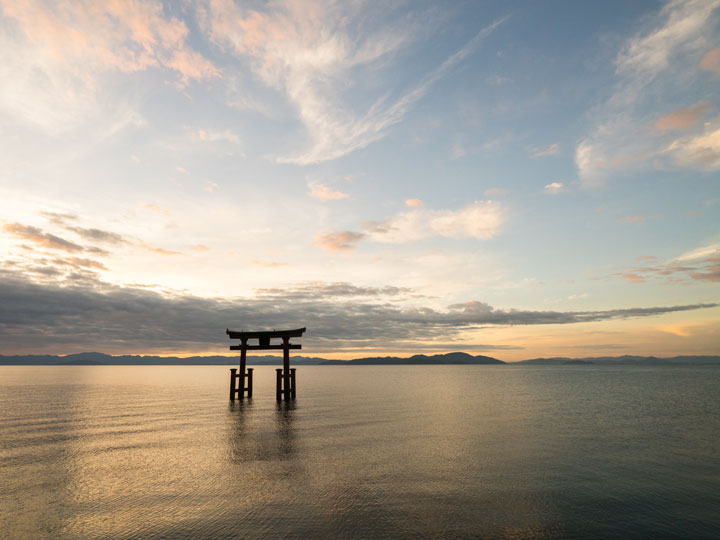 If you're traveling to Japan in the summer, Lake Biwa among the best day trips from Kyoto. Japan's largest freshwater lake is a popular destination for locals to swim, kayak, fish, and generally enjoy the gorgeous surroundings.
Scenic points dot Lake Biwa's coast, including Ishiyama-dera Temple, Kaizu Osaki's cherry blossom park, Hikone Castle, and the "floating" Shirahige Torii gate. There are numerous cycling trails around the lake, and bike rental shops are plentiful in the coastal towns.
And if you're a fan of boat tours, Lake Biwa has several options, including a vintage paddle boat dubbed The Michigan that cruises around the southern waters.
The Lake Biwa area is best explored with a car. However, it's totally possible to do a Lake Biwa day trip via train and walking, thanks to the train lines that encircle the coast.
Save me for later!
Uji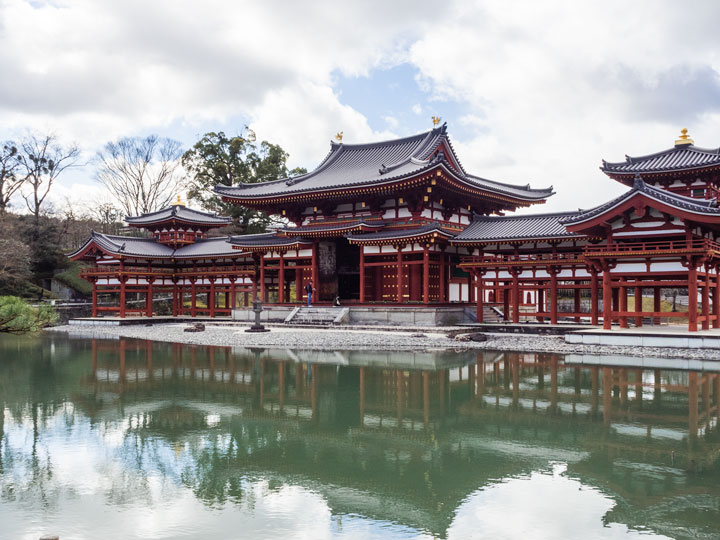 Uji is synonymous with "matcha" in Japan. This riverfront city between Kyoto and Nara is famous for green tea production, and the leaves are used in everything from traditional tea ceremonies to ice cream.
Uji's matcha dishes are among the must-try foods in Japan, and Nakamura Tokichi serves some of the best. Guests can enjoy matcha tea, soba, jelly, and more in their riverfront dining room. They also have a small shop that sells loose leaf tea, cake, and even matcha-infused chocolate!
Aside from green tea, visitors flock to Uji to see Byodo-in, the iconic 10th century temple featured on the back of the 10 yen coin. Byodo-in's Phoenix Hall sits on an island amidst a large reflecting pond, and each season brings a beautiful accent to the view: plum and cherry blossoms in spring, wisteria in summer, and red maple in autumn.
Uji's rich history includes Ujigami (Japan's oldest Shinto shrine), the Tale of Genji museum, and the Ujigawa Sakura Festival held every April.
Book your Uji tea ceremony and historic walking tour here!
Ine Funaya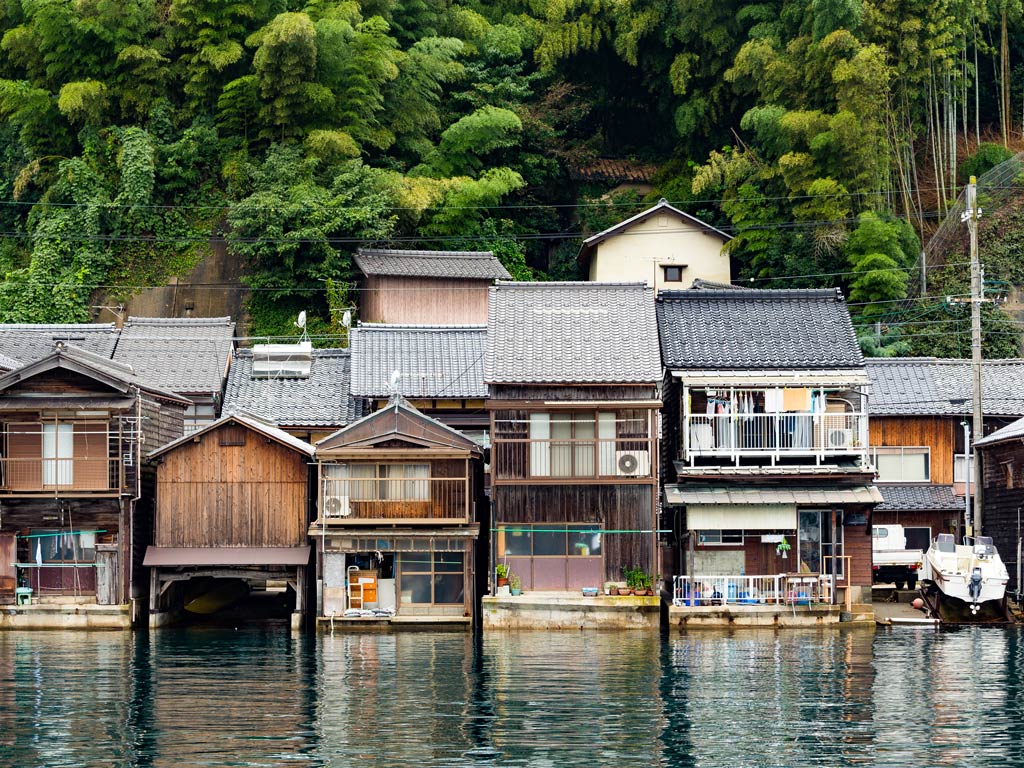 If you're after day trips from Kyoto that shows you the "real Japan", head to Ine Funaya. While it takes a bit of effort to get here, it's worth the journey.
The village's traditional fisherman's houses, called Funaya, are right on the water's edge for easy water access with their boats. The best way to see these unique houses is from the water, and a sightseeing ferry runs throughout the day from Ine Marina.
You can get to Funaya entirely by public transit, though it's best if you rent a bike for the last leg of the journey. You can take a train from Kyoto to Miyazu Station, followed by one of the local buses to reach Funaya. Buses to get around the area are irregular, so this is a good place to rent a bike and cycle around the village.
Kameoka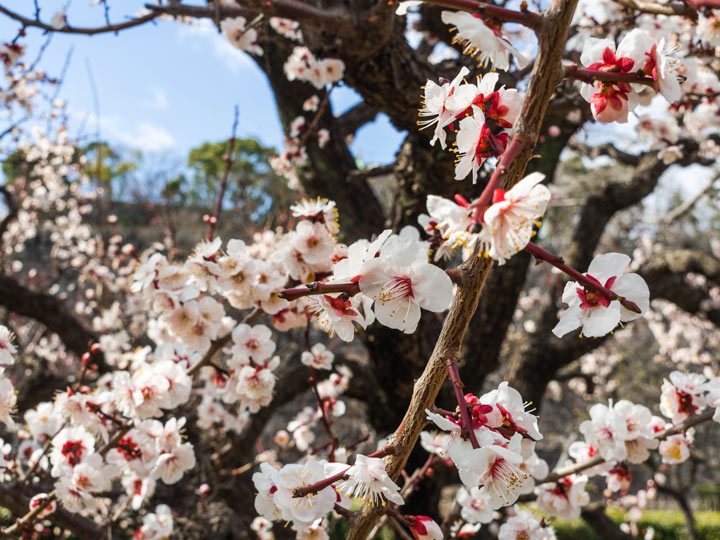 Kameoka is one of those Japan hidden gems that Western travelers rarely visit. But if you're a fan of scenic travel, you'll want to schedule a day trip here.
Getting to Kameoka from Kyoto is part of the sightseeing experience. Hop on an old-fashioned steam train at Saga Torokko station and ride the Sagano Scenic Railway into the city. During the 25 minute journey, you'll pass by cherry blossoms, lush forests, and red maples depending on the season.
Kameoka highlights include Hozu River boat tours through the stunning gorge, Anao Temple, and Izumo-Daijingū Shrine.
If you're visiting Japan in October, you're in luck! Autumn brings a spectacular display of colors to Kameoka, especially at Tama-Kokubunji Temple and along the Hozu River. There's also the Kameoka Festival in late October, which includes a beautiful procession of floats down the city's main streets.
Shizuoka City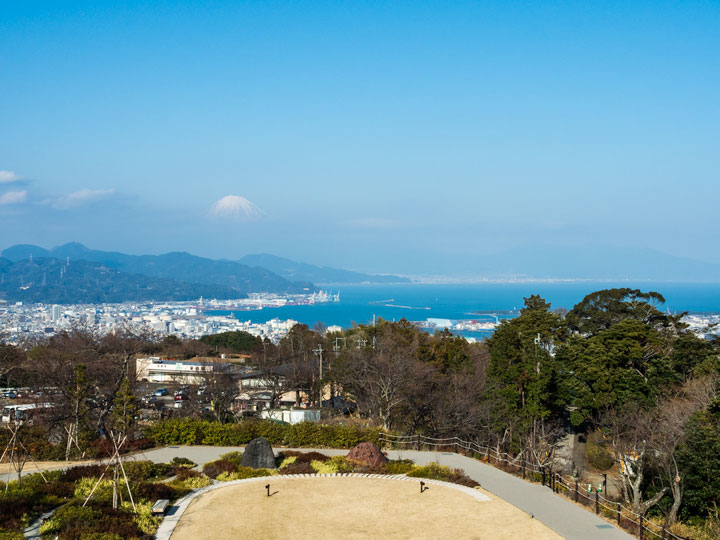 Anyone who loves nature, photography, or green tea needs to put Shizuoka city on their itinerary. Despite its beautiful scenery, many travelers don't take advantage of this easy day trip from Kyoto.
If you're longing for great views of Mount Fuji, you'll love the Nihondaira. This park and observatory sits at the top of Mt. Udo, and it's totally free to enter. You'll have 360 degree views over Shizuoka prefecture, along with pretty walking paths dotted with winter sakura blossoms.
Looking at a map, you might think Nihondaira is too far to visit without a car. But fortunately, Japan has amazing public transit, and you can catch a direct bus here from outside Shizuoka station.
Once you've soaked up all the Mount Fuji views, you can take a scenic cable car ropeway down to Kunozan Tosho-gu shrine. This colorful complex is where renowned shogunate leader Tokugata Ieyasu is enshrined.
Kunozan is the kind of place that draws people to Japan. Walking through the beautiful grounds, it feels like you've entered a secret, magical place. There's a light, salty scent from the ocean below, and a soft trickle of water from the purification fountains.
And for even more natural beauty, head to Miho no Matsubara. This tree-lined beach is considered one of Japan's best scenic points, especially when Mount Fuji is visible in the distance on clear days.
Shizuoka city lies on the Tokaido Shinkansen line, and a Hikari train journey from Kyoto Station takes around 90 minutes. JR pass holders can ride for free with no reservation needed.
Kanazawa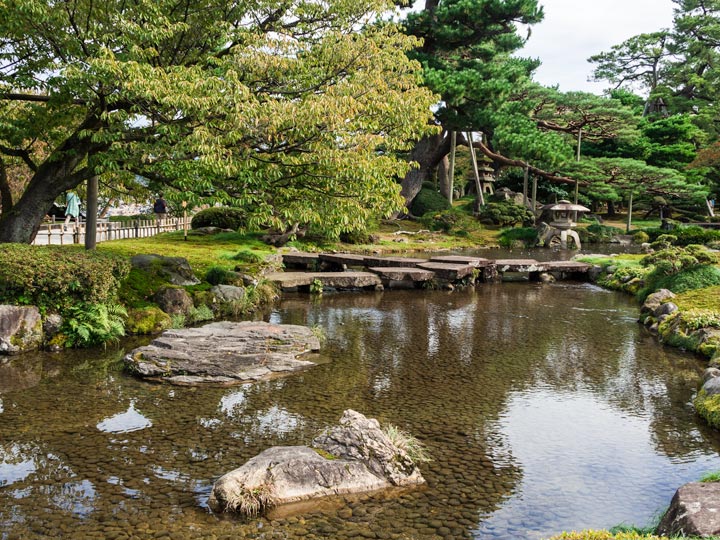 Looking at a map, Kanazawa may seem too far to be a day trip to Kyoto. But thanks to the JR Thunderbird limited express, you can be in Japan's samurai city within two hours.
Kanazawa is a wonderfully-preserved city on Honshu's northern coast. It's best known for its historic "chaya" tea districts with Edo period buildings, ninja and samurai museums, and a vast castle.
But nature lovers should come here to visit Kenroku-en, one of Japan's three perfect gardens. This vast green space has moss gardens, reflecting pools, a tea house, and several panoramic overlook points. Anyone who appreciates Japanese gardens should have Kenroku-en on their bucket list.
Check out my Kanazawa day trip itinerary to plan your visit!
Nagoya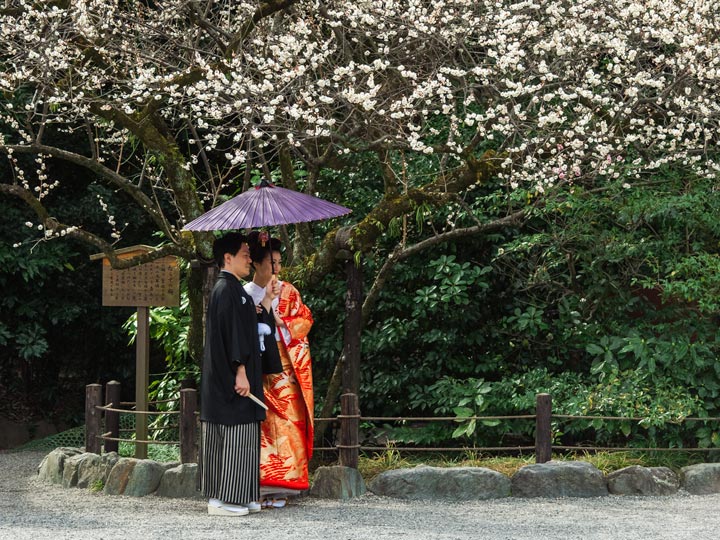 Thanks to its impressive castle, Nagoya is a popular place to visit between Tokyo and Kyoto. But there's more to this city than pretty architecture.
Located in the middle of the bustling city, Atsuta Jingu is a peaceful haven of nature. Cypress trees tower behind the main hall, and plum blossoms add pops of color throughout the grounds. Multiple walking paths criss cross the area, passing through dense foliage full of birdsong.
Just north of Nagoya Castle lies Meijo Park. In the warmer months, you'll find families enjoying picnics, walking dogs, and riding bikes. It's a popular cherry blossom viewing spot as well.
And of course, there's Nagoya Castle Park. The area surrounding the castle has a mix of Japanese gardens, ponds, hanging wisteria, and even a plum blossom grove.
To reach Nagoya from Kyoto, take the Hikari train on the Tokaido shinkansen line from Kyoto Station to Nagoya Station. The journey takes about 40 minutes and doesn't require a reservation (though it can help in the busy season).
Fushimi Inari Shrine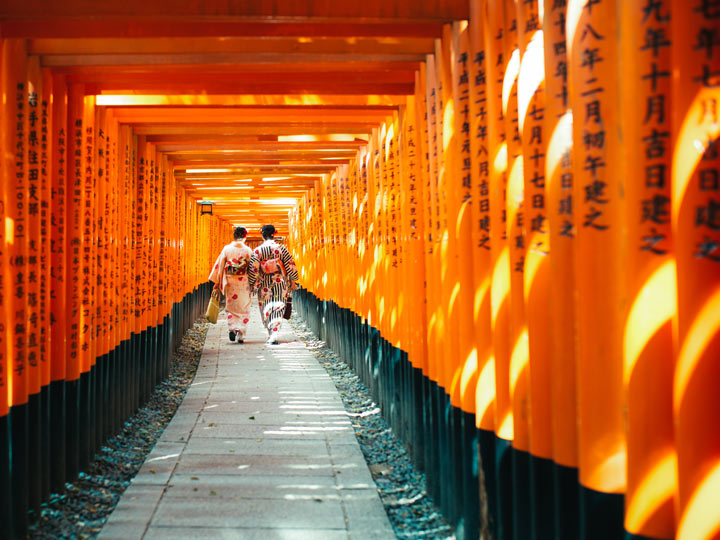 According to Japan's tourism bureau, Fushimi Inari shrine is the country's most popular destination.
It's seemingly endless vermillion torii gates–more than 10,000–line the path up Mount Inari, linking the main Shinto shrine at the base to smaller ones further up the mountain. You'll also see numerous fox statues in the area that represent the god Inari, protector of rice growing.
But if you want to experience Fushimi Inari without being part of the world's longest conga line, you're in luck! There's a secret hiking trail that runs through lush forests and bamboo. The trail eventually links up with the main shrine path, so you'll still get the iconic experience of passing through the torii gate tunnel.