Are you tired of the same old suggestions for what to do in London? Sure, Westminster Abbey and afternoon tea are lovely. But if you're looking to escape the crowds, or need ideas for a return trip, try these non touristy things to do in London.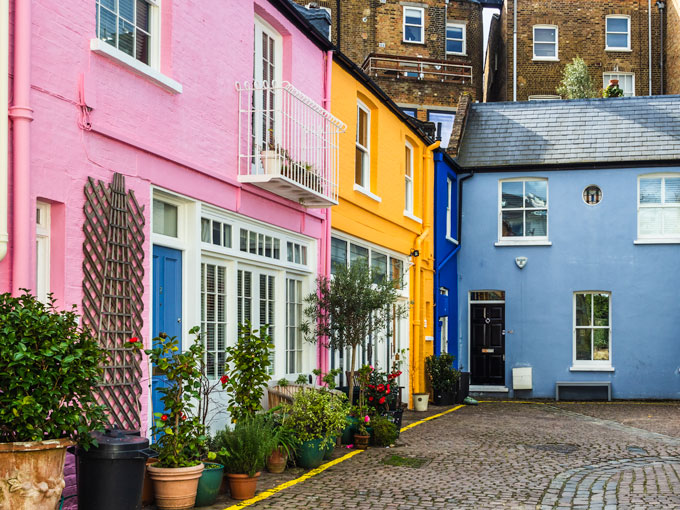 From historic pubs to gorgeous parks, there are endless options for exploring London off the beaten path. And best of all, most of these unique places to visit in London are totally free!
After you've dropped nearly £30 on a ticket to the Tower of London, your wallet will be grateful for a break.
You could easily fill a weekend with these 15 activities, or mix them into an existing itinerary. If you need a starting point, check out my detailed guide to spending 4 days in London.
Get stellar views over London without money or reservations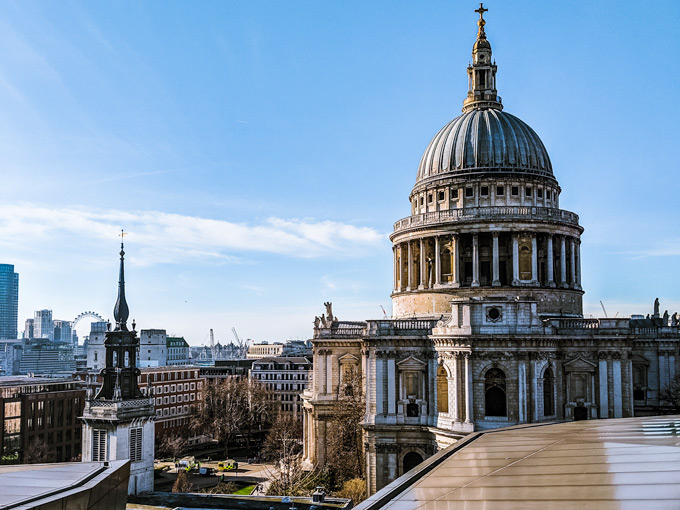 Why pay £30 or be limited by a reservation when you can get free panoramic views on your own time? Skip the Shard and Sky Garden, and check out One New Change or The Garden at 120.
Located just opposite St. Paul's Cathedral, One New Change is a popular shopping and dining spot in the city. However, its free rooftop deck is often overlooked by tourists.
Simply take the elevator to the top and enjoy stellar views of the skyline, including St. Paul's dome and the London Eye.
For a more comprehensive panorama, head to The Garden at 120. Opened in 2019, this 15th story rooftop offers incredible views of the Gherkin, Walkie Talkie, London Bridge, and other famous landmarks.
You'll need to pass through a security screening to ride up, so leave your large bags behind.
Have a picnic on Primrose Hill
People flock to the city for expensive meals with a view. But if you want to do something different in London, grab some takeaway and head to Primrose Hill.
This 213 foot mound sits north of Regent's Park, and it's a popular spot with local families. From the top of the hill, you'll have amazing views of the central London skyline. There's not much seating up here, so bring a towel or jacket to sit on while you eat.
Afterwards, I recommend strolling through Regent's Park or exploring nearby Camden and Kentish Town.
Search for street art in East London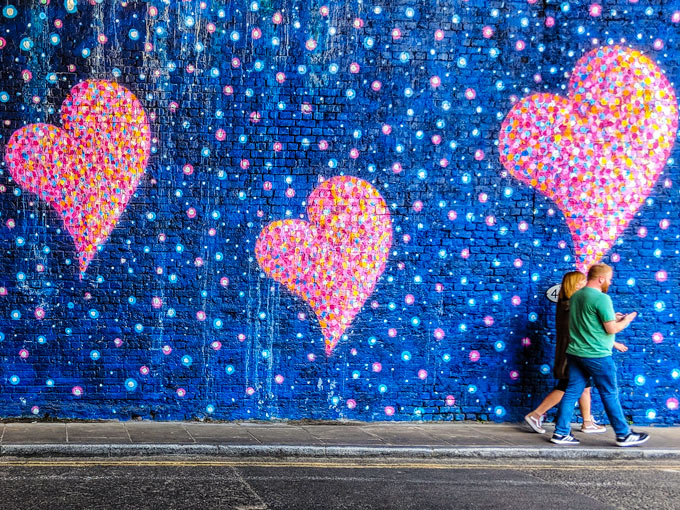 The Big Smoke is famous for its art museums. But some of the most impressive works can be found on the streets of East London.
Brick Lane is brimming with everything from moody portraits to a bottle of Jack Daniel's. A walking tour of Shoreditch will take you past colorful murals and a few Bansky works. And in nearby Hackney, you'll find plenty of vibrant gems on Fish Island.
Book your London street art walking tour here!
Go cottage-spotting in Dulwich Village
Most first time visitors stick to the city center. But if you're visiting London for the second time, you should venture out to the charming southern neighborhoods.
If you want to see beautiful English cottages but don't have time for a Cotswolds day trip, Dulwich Village is a decent substitute.
Take a train to North Dulwich station and walk south on Red Post Hill. This will lead you right into the heart of Dulwich Village.
Meander down Turney Road, Court Lane, and through Dulwich Park to spot the prettiest houses. And if you have time, stop into the beautiful Crown & Greyhound for a pint or some tea.
Grab lunch inside gorgeous Leadenhall Market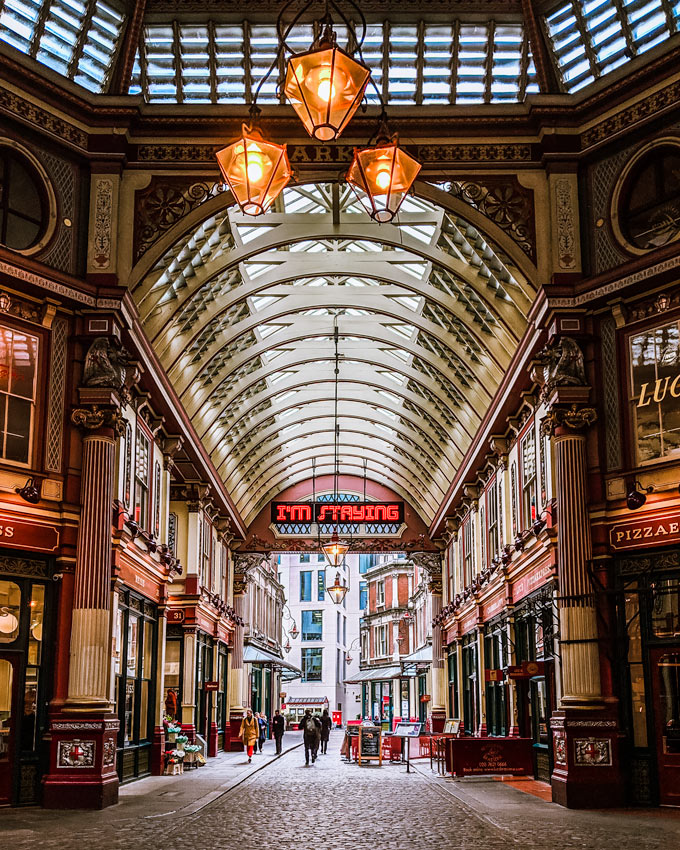 Harry Potter and architecture fans alike will fall in love with Leadenhall Market. This covered Victorian arcade was a Diagon Alley filming location. And between the cobblestone alleys and richly painted walls, you'll wonder if you've somehow stepped back in time.
The market has a range of lunch options, from fast casual LEON to the refined Cheese at Leadenhall.
Having lunch in the business district is one of my favorite non touristy things to do in London. I love the bustling energy and the efficient service. It's a completely different feel from the hectic, haphazard lunch spots near the major tourist attractions.
Enjoy a waterside stroll along Regent's Canal
The Thames isn't the only place in London for waterfront strolls. For an enjoyable, houseboat-lined walk, head to Regent's Canal.
The canal stretches across the city from east to west, so there are several long stretches where you can walk along the canal. On the northeast side in Islington, you'll find a long trail that runs all the way to Bethnal Green.
And if you're near Camden, check out the path running from Camden Market to King's Cross.
Visit a local pub for traditional Sunday roast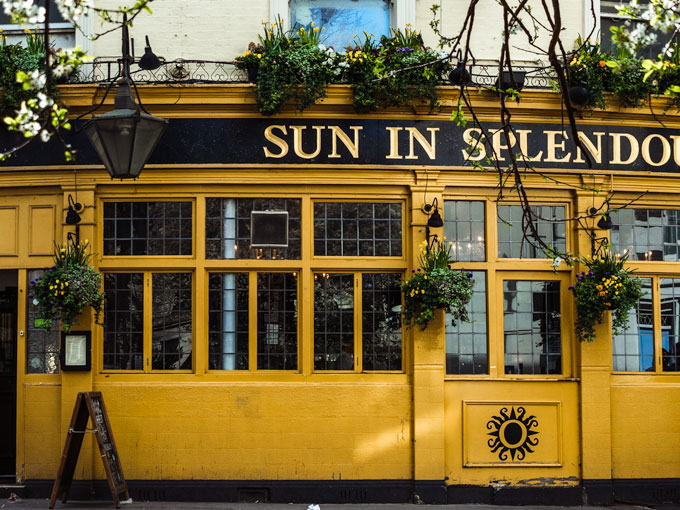 Going to an English pub is one of those London must do experiences. But if you want an authentic pub experience, head to a residential area on Sunday afternoon for a traditional roast.
For the uninitiated, Sunday roast consists of slow-roasted beef/pork/chicken (or sometimes chestnuts for a veg-friendly alternative), potatoes, root vegetables, gravy and Yorkshire pudding.
There are too many excellent neighborhood pubs to list here. Your best bet is to look on Google Maps for well-reviewed pubs in areas like Fulham, Hampstead, Dulwich, Balham, Islington, Bethnal Green… Whichever area you're closest to on your Sunday travels.
Save me for later!
Lose track of time in a beautiful London bookshop
In a city known for literary history, you'd be crazy not to visit a bookshop. Even if you aren't a book lover, the beautiful interiors are worth a peek.
Daunt Books (the Marylebone location) is a feast for the eyes, with a gorgeous wooden staircase and dark shelves. Hatchards in Picaddily is another old world gem with charming nooks and crannies, along with a section of rare antique books.
But my personal favorite is John Sandoe Books near Sloane Square. The facade is picture-perfect, and the interior feels like you're exploring a curated, loving home for books.
Wander around the posh streets of Belgravia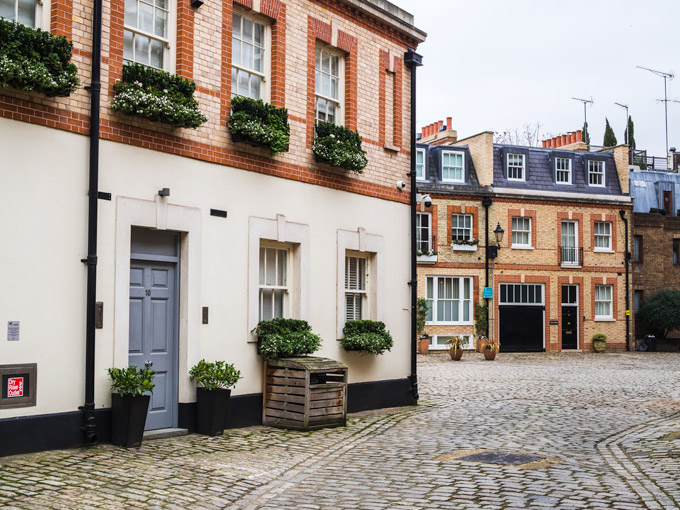 Who says sightseeing is limited to famous landmarks? To me, the best non touristy things to do in London are roaming the gorgeous residential neighborhoods. And Belgravia is the epitome of posh London charm.
You can do a circular route from Victoria Station, with highlights like Grosvenor Gardens Mews (pictured above), Moyses Stevens' flower-laden door, and the ultra-charming Wilton Row.
Belgravia is also home to some of the best places to buy gifts in London, including Les Senteurs perfumery and Rococo Chocolates.
Rock out to live music in Brixton
London's music scene isn't just about musicals and symphony concerts. For a dose of urban cool, head to Brixton for dinner and a concert.
If you're in need of things for teenagers to do in London, I recommend catching a show at the Brixton O2 Academy. They tend to have a mix of up-and-coming and established bands, and you can check what's on here.
Shop for handmade goods on Brick Lane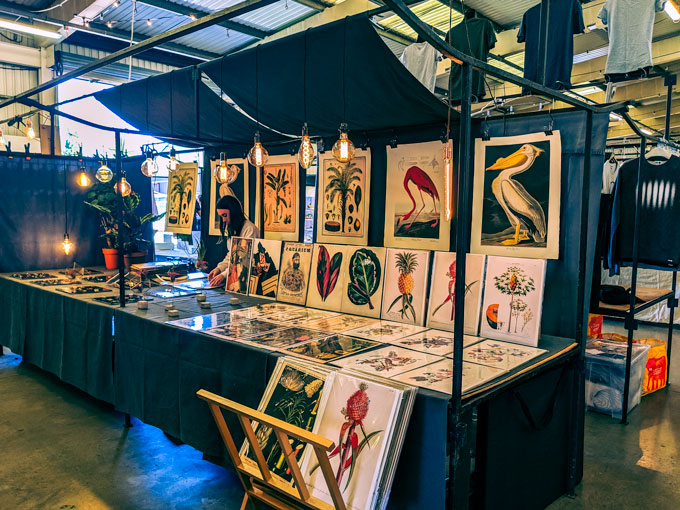 Tired of the touristy shops selling fridge magnets and tiny tea sets? Head to Brick Lane for one-of-a-kind, locally made items.
There are dozens of shops along the road itself, but my favorite spot is the Brick Lane Backyard Market. The vendors here sell everything from handmade jewelry to funky animal portraits. And if you get hungry, grab some street food from around the corner.
Rent a paddleboat in Battersea Park
Battersea Park is one of those locals-only secret spots in London. Tourists don't often cross the river to South London, which means fewer crowds clogging the park's pathways.
Aside from enjoying the beautiful gardens, you can rent a swan paddleboat for a leisurely trip around the pond. I promise the queue will be shorter than the one in Hyde Park!
Take a dip in the outdoor pools of Hampstead Heath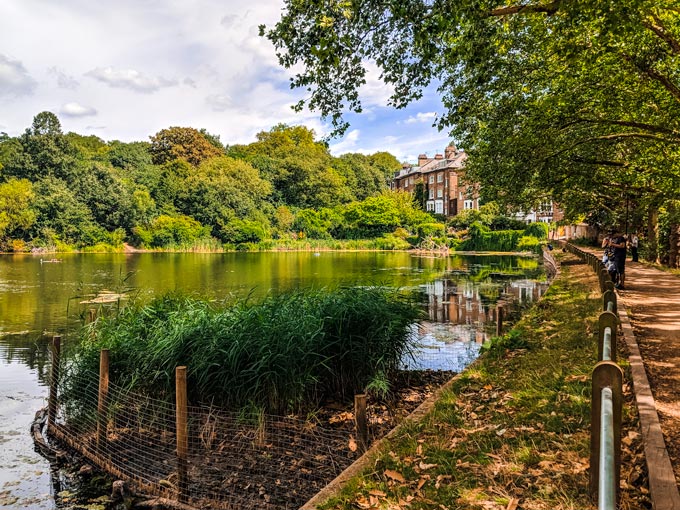 Of all the quirky things to do in London, going for a swim in murky brown water is high up on the list. And yet, you'll find locals bathing here almost year-round.
Note that there are multiple ponds: one is mixed, one is ladies only, and one is for men. There's not much in the way of facilities or lockers, so it's best if you can have a lookout for your stuff.
Admission is quite affordable at £4.05 (as of 2021), making it one of the best cheap things to do in London in summer.
Take a morning walk (or horseback ride) around Richmond Park
Between the sprawling green space and roaming deer, you'd never guess that Richmond Park is a short journey from the city center. Taking a walk/run/bike/horseback ride through the winding trails is one of the best fun active things to do in London.
I recommend an early morning visit, as that's when the deer are most active. For photographers, I can't think of a more magical photo opportunity than a deer at golden hour surrounded by trees and fog.
Chow down on excellent Japanese food in Leicester Square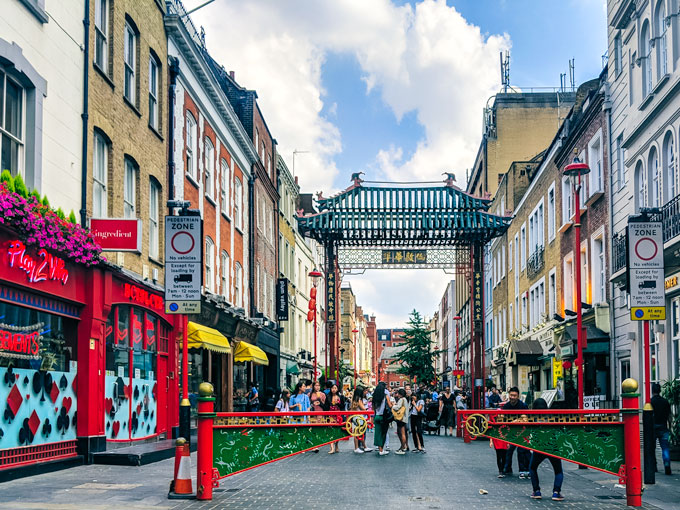 Japanese restaurants may seem like unusual places to go in London. But some of the city's best cheap eats can be had in Leicester Square.
For down-to-earth curry and katsu, head to the Tokyo Diner. Misato is excellent for affordable sushi and fun taiyaki ice cream. And for Japanese comfort food with a twist, check out Machiya (and be sure to order the tsukemono).
Other Tips for Exploring London Off the Beaten Path
When you're traveling a massive metropolis, you'll need all the support you can get. Here are some extra resources for helping you safely find and access these non touristy things to do in London.
My Favorite London Travel Planning Books
These books win my travel blogger Seal of Approval for vacation planning: