From ancient castles to raucous festivals, there's no shortage of UK bucket list ideas for travel enthusiasts. It seems like every time I check off an item from my own list, I learn about some other incredible thing to see, do, or eat!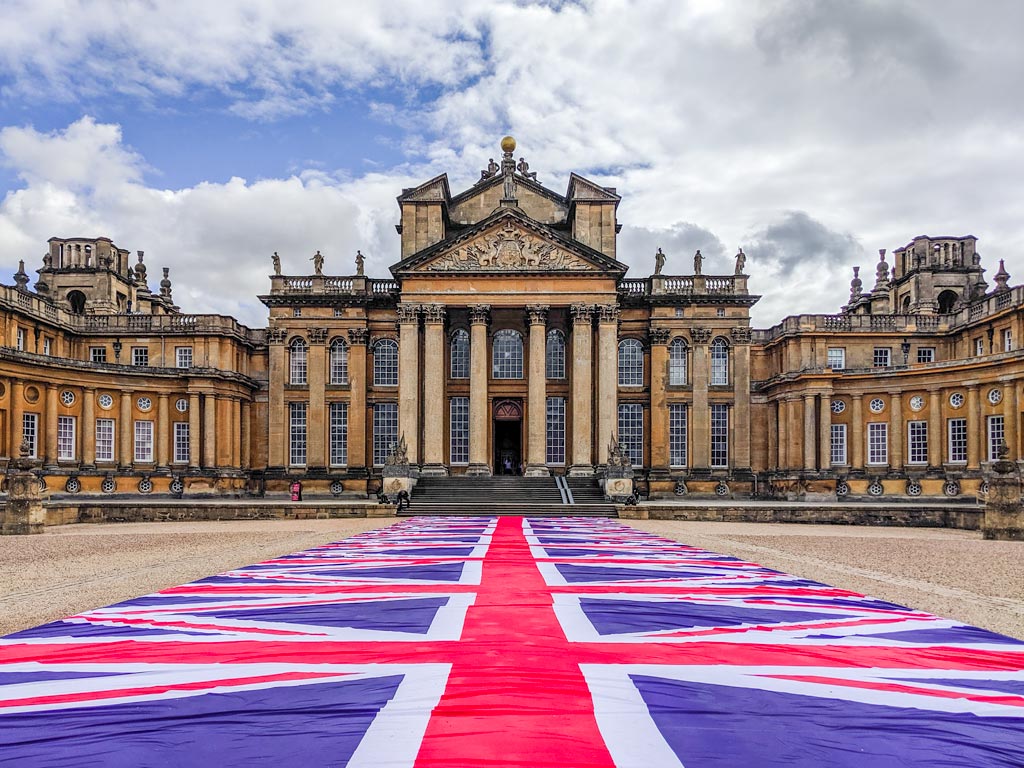 After we moved to London from the US, I started keeping track of my top things to do in the UK. As a lover of both travel and spreadsheets, I held onto my original list–and now I'm publishing it here to help inspire your own exploration.
Obviously, there are way too many things here to squeeze into a single trip. You need at least 4 days to see London, let alone the rest of the UK. Instead, think of this as a menu of options to plan your dream itinerary or staycation.
For easier viewing, I've organized these UK bucket list ideas by country. This is by no means an exhaustive list of all the amazing things to do in England, Scotland, Wales, and Northern Ireland. However, it does cover the major highlights of each region, from destinations to cultural experiences.
I know it's trendy to have bucket lists with 100+ ideas, but I personally find those overwhelming! Instead, I've curated this list down to my top 50 recommendations that will truly knock your socks off.
This post contains affiliate links. As an Amazon Associate, I earn from qualifying purchases. For more information, click here.
UK bucket list ideas by country
England bucket list ideas
Scotland bucket list ideas
Wales bucket list ideas
Northern Ireland bucket list ideas
England bucket list ideas
#1. Westminster Abbey: the final resting place of notable royals and residents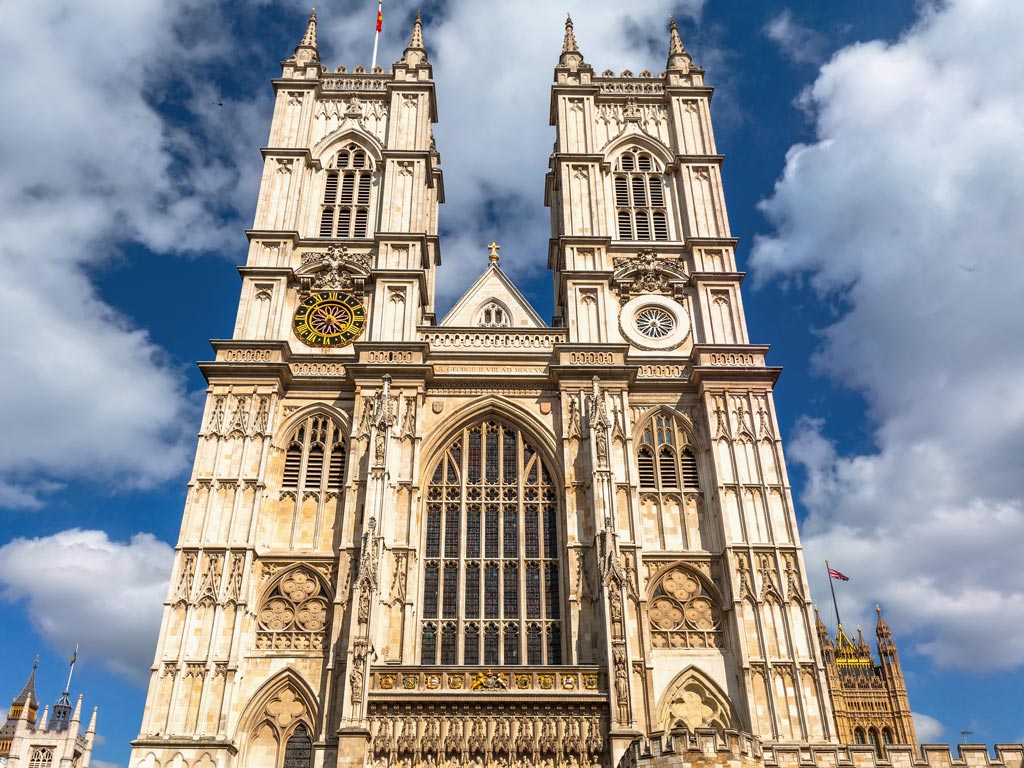 Whether you're an architecture lover, history buff, or literature fan, Westminster Abbey is a must see place in the UK. This Gothic masterpiece has been hosting England's coronations and royal weddings for nearly 1,000 years. And it's also the final resting place of the country's most famous figures, including Elizabeth I, Winston Churchill, and Charles Dickens.
I've visited my fair share of historical sites around the world, but nothing quite compares to Westminster Abbey. Being surrounded by ancient tombs of monarchs and cultural icons you studied in school is a heavy and surreal feeling. For an extra dose of history, be sure to grab the free handheld audio tour as you enter the main hall.
Because queue times can be long, I highly suggest buying advance tickets online. However, if you're starting this London itinerary on a Wednesday, you can score a "Wednesday Lates" admission for £11 from 4:30-6pm in person.
RELATED: 31 Best Gifts from London Recommended by a Local
#2. St. Paul's Cathedral: a stunning symbol of endurance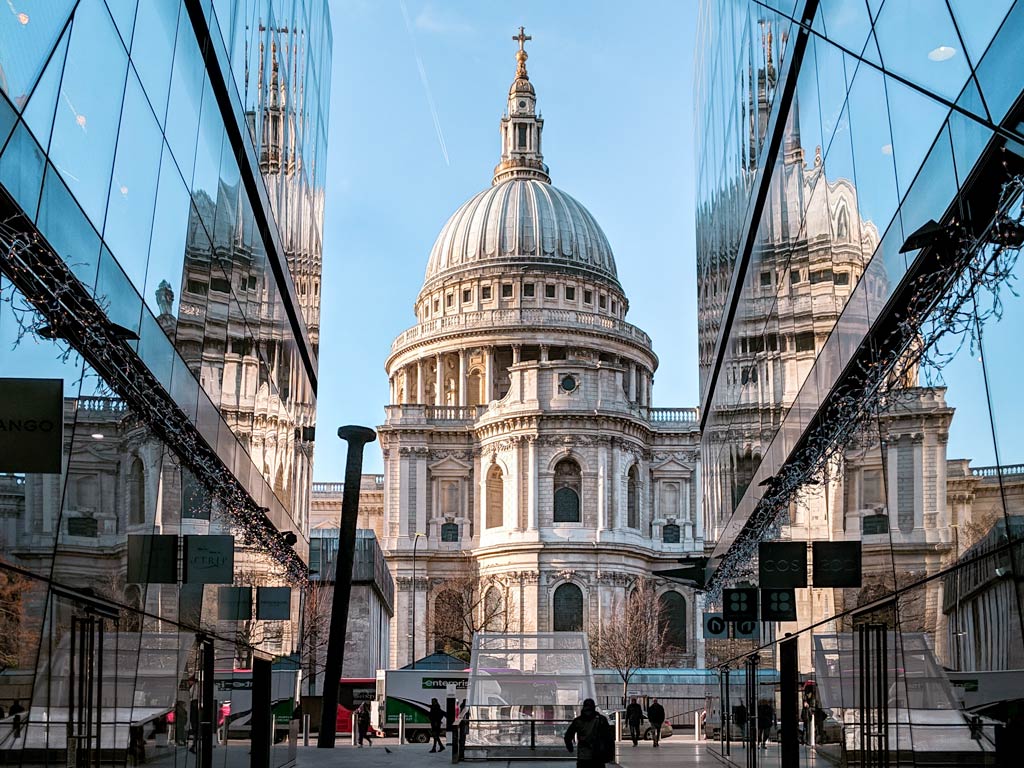 If you ask me what my favorite place in London is, I will answer "St. Paul's" without hesitation. Designed by the renowned architect Sir Christopher Wren in the late 1600s, the cathedral miraculously survived the WWII Blitz bombings. Since that day, it has stood as a symbol of hope and resilience.
St. Paul's Cathedral is gorgeous inside and out, with ceiling frescoes, golden accents, and ornate doors. It's also the final resting place of Lord Nelson, the Duke of Wellington, and Wren himself.
One of my top London sightseeing tips is to climb the dome for stunning views over London. It's over 500 steps to the top, but there are a few stopping points along the way, including a Whispering Gallery.
I suggest buying advance tickets online and saving £3 off the £20 door price. Online tickets also give you fast track entry, and you can enter any time during the day.
#3. Stonehenge: an enduring mystery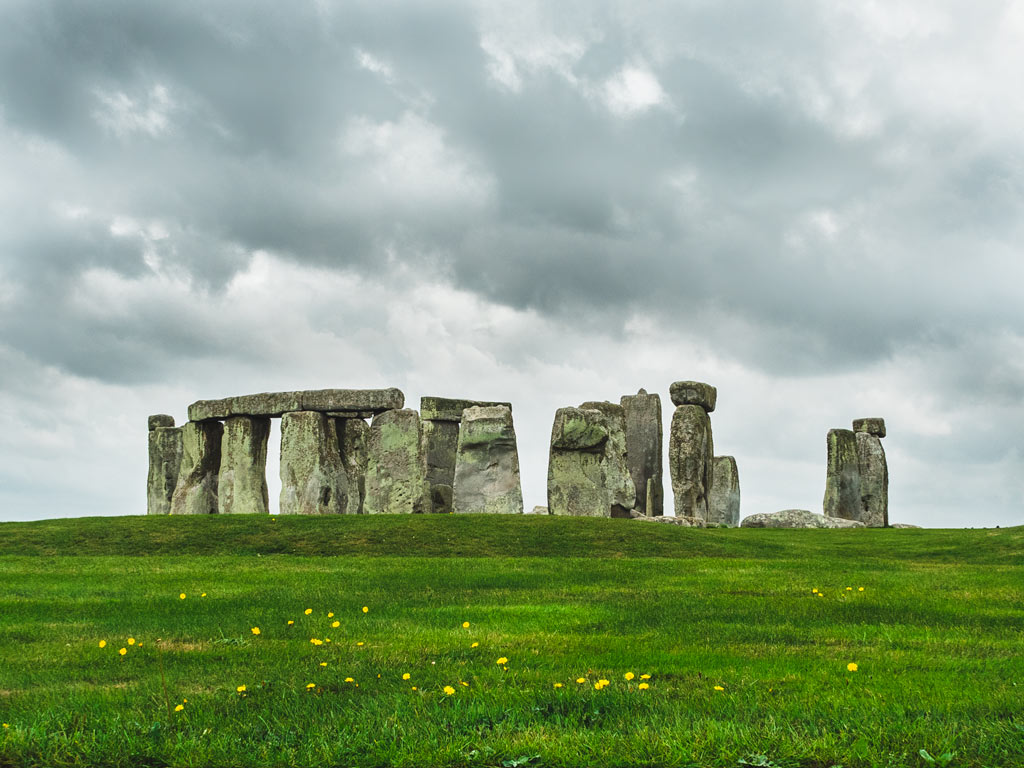 Visiting Stonehenge is another one of those surreal UK bucket list experiences. It may be different for Brits, but as an American expat in England, I felt positively giddy when we crested the final hill and the stone ring from my history books came into view.
While there are people who say Stonehenge is a tourist trap, I believe it captures the imagination. Its purpose and construction still hold mysteries after 5,000 years, with new secrets coming to light every now and then.
To get the best experience, I recommend buying a skip-the-line ticket, which includes free admission to the museum (and a parking spot).
But if you're up for a long hike through the countryside, you can also see Stonehenge for free.
#4. The Cotswolds: chocolate box cottages and dreamy villages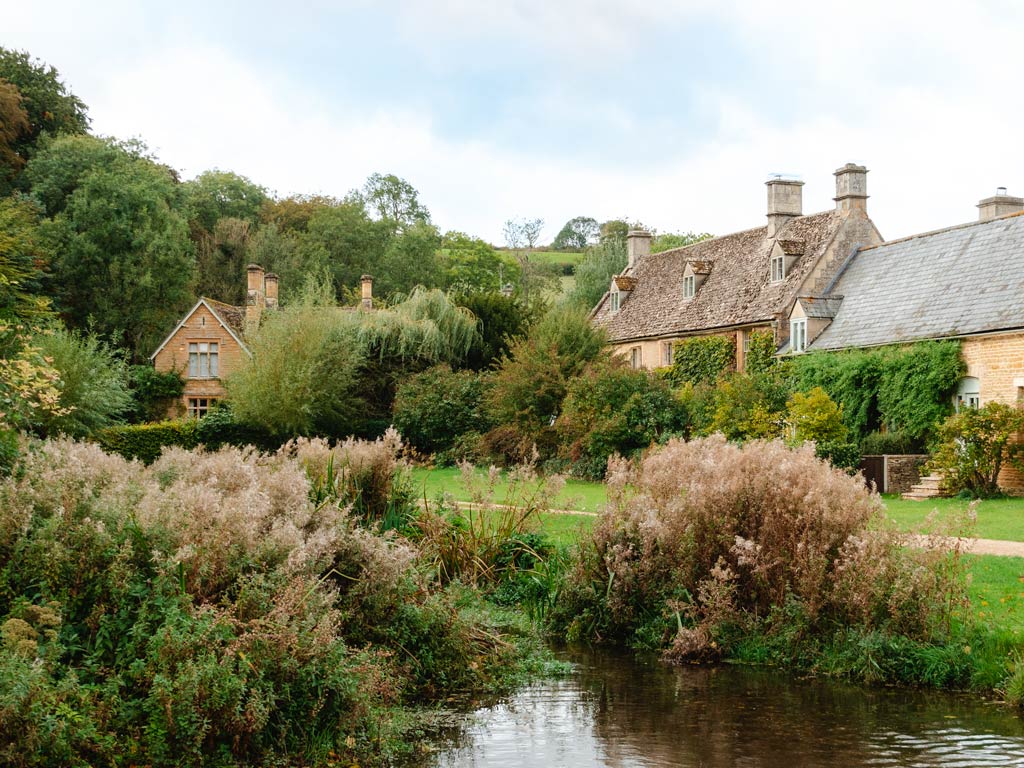 England's Cotswolds region is frequently cited as the most beautiful area in the country. In fact, it's designated as an AONB (Area of Outstanding Natural Beauty).
And once you've stepped into Chipping Campden's cozy village center and strolled along the country roads of Painswick, you'll understand why.
Honey-colored stone cottages, fragrant rose gardens, and impossibly charming villages draw thousands of visitors a year from all over the world. Whether you're interested in the grand Gloucester Cathedral (home to a famous Harry Potter filming site) or idyllic walks along the river in Castle Combe, the Cotswolds deserve a spot on your UK travel bucket list.
Check out my Cotswolds itinerary to plan your visit!
#5. Blenheim Palace: home to the "finest view in England"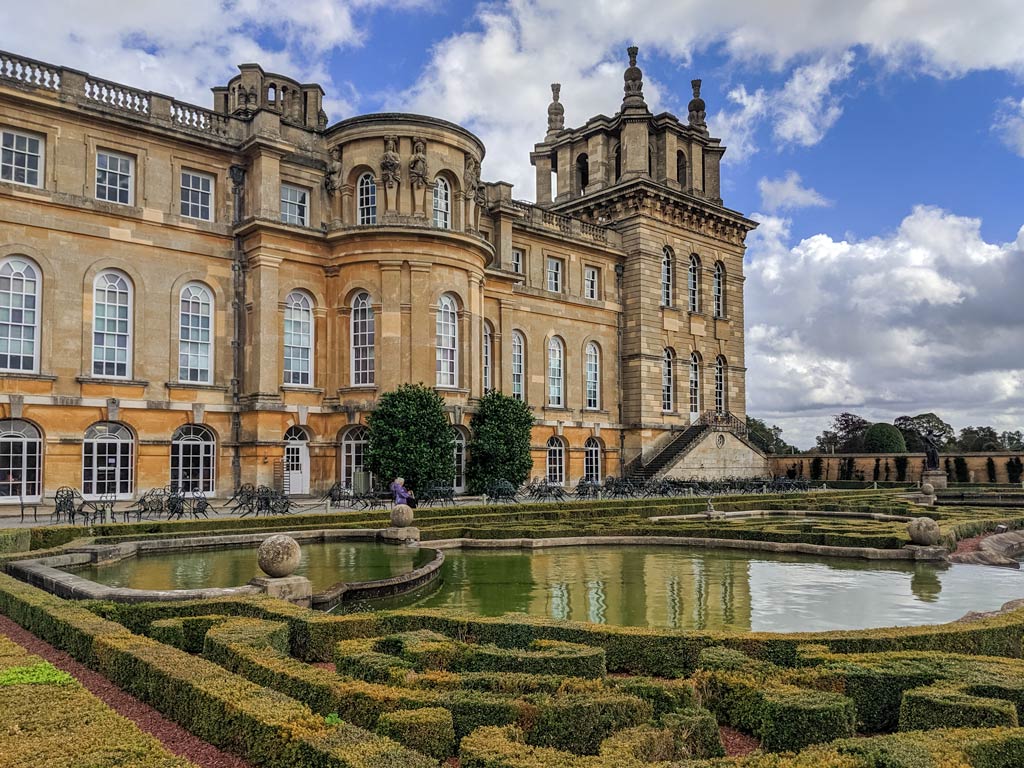 What do Churchill, Downton Abbey, and the finest view in England all have in common? The answer is Blenheim Palace.
Nestled between Oxford and the eastern Cotswolds, Blenheim Palace is one of England's grandest country houses. Built in the early 1700s, the palace holds several claims to fame, including being the birthplace of Winston Churchill and the inspiration for Downton Abbey's early plot.
The extensive grounds surrounding the residence are truly magnificent, and the panorama of the lake and palace is regarded as the "finest view in England". Blenheim Palace is a joy to visit any time of year, though it's especially beautiful when the autumn leaves are in full glory.
#6. York: an ancient town of twisting alleys and grand architecture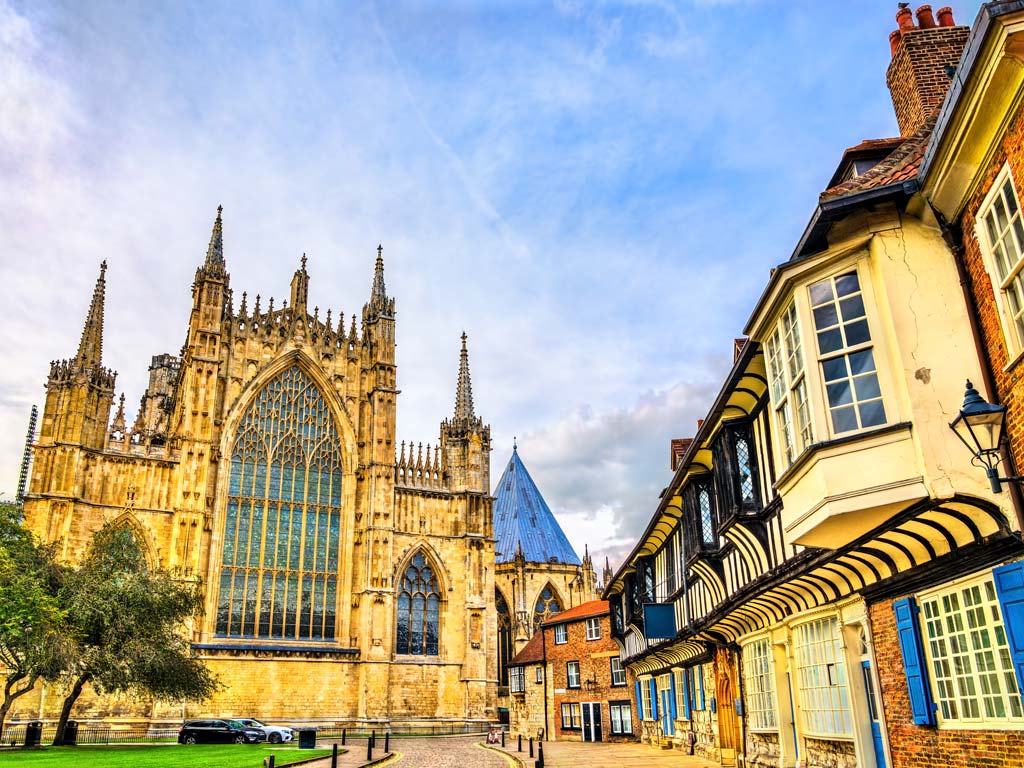 An ancient walled city built by Romans and dominated by a Gothic Cathedral. Tangled webs of crooked alleys preserved from medieval times. York is a city dripping with history.
And with journeys from King's Cross taking around two hours, York earns a place on the list of best day trips from London by train.
Here are some of city's highlights:
The Shambles: a stretch of medieval houses and historic shop fronts that inspired Harry Potter's Diagon Alley
York Minster: this 1,300-year-old Gothic cathedral is one of Northern Europe's largest
City Walls: walk the 3km perimeter of the old city boundaries
National Railway Museum: transit buffs will love this collection of old and modern trains from around the world
#7. The Lake District: a relaxing waterside retreat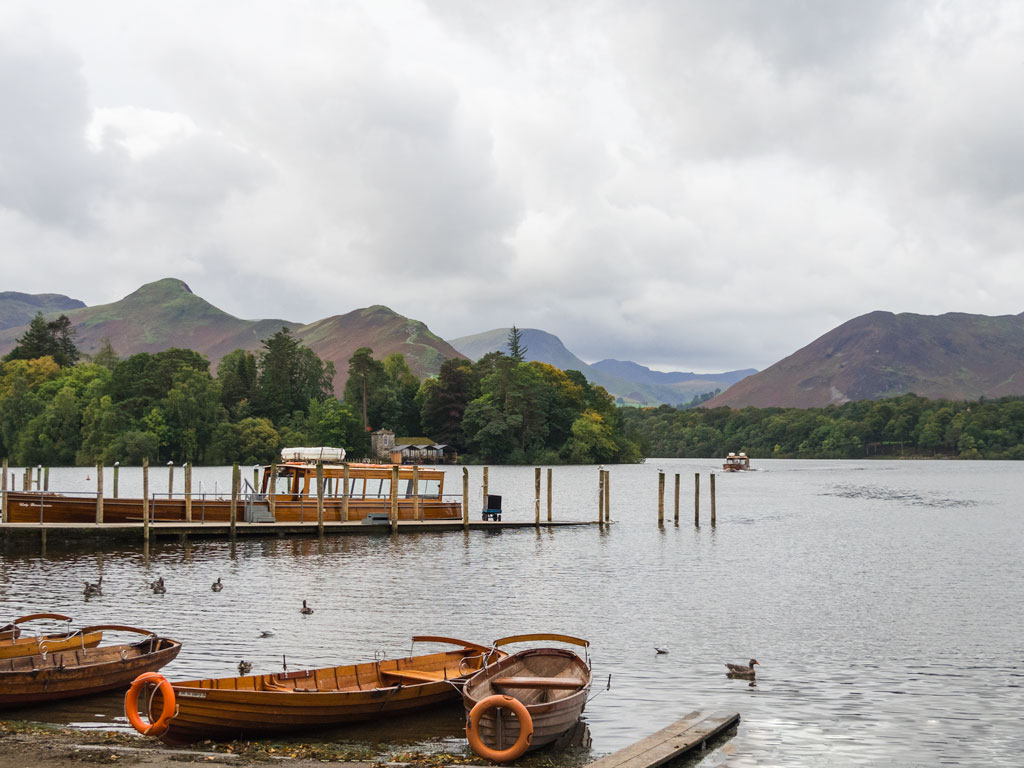 With beautiful villages, stunning vistas, and 16 lovely lakes, there are endless things to do in England's Lake District.
Whether you want a laid back picnic at Buttermere or a relaxing canal ride on Derwent Water, the Lake District is chock full of UK bucket list ideas. And If you're planning a couples getaway in England, there's no better region than Cumbria.
Here are some of the region's highlights:
Windermere: home to Wray Castle, Holehird Gardens, and the World of Beatrix Potter
Cartmel: Where you can explore the 12th century Priory, stroll along the stream, and sample the village's famous sticky toffee pudding
Ravenglass: A picturesque coastal hamlet that's also home to Muncaster Castle
Ambleside: Known for its stone cottages and highly photographed Bridge House, which straddles a stream
Keswick: a lakeside village home to the Latrigg Walk, one of the region's best hikes
#8. The Peak District: home to England's best hikes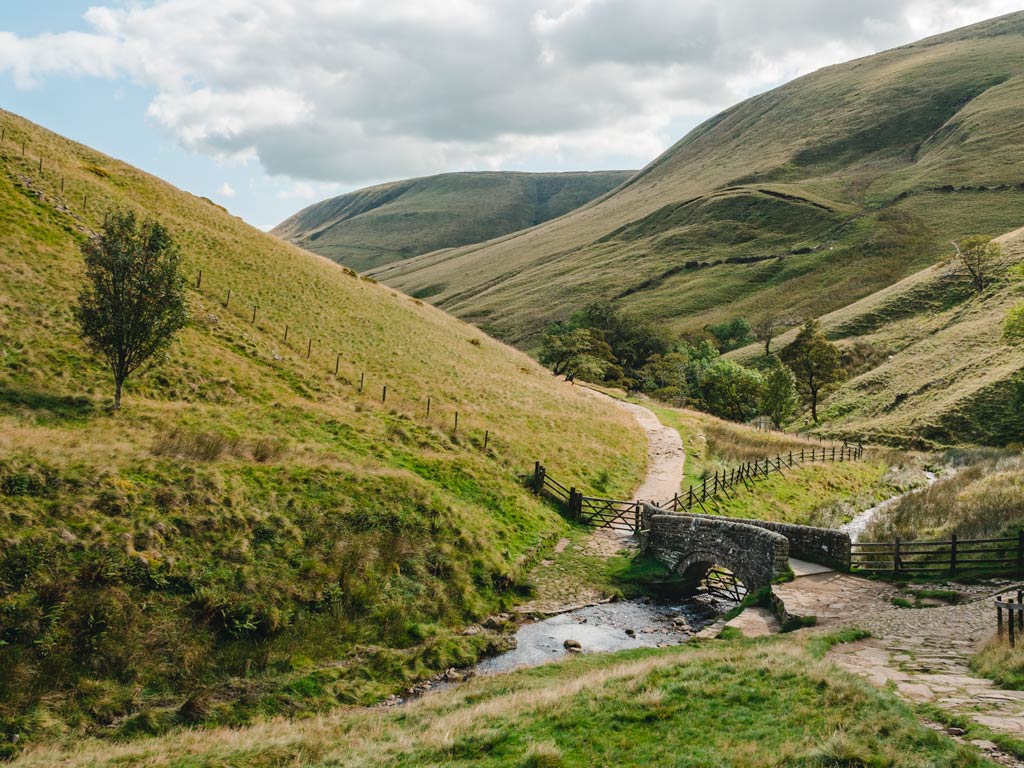 If your ideal UK bucket list includes scenic hikes across rolling hills, farmland, and streams, you'll love the Peak District.
Officially known as Peak District National Park, this natural paradise between Manchester and Sheffield is criss-crossed with walking and hiking trails for people of all abilities. Cozy villages with pub lodgings are scattered throughout the valleys, making excellent home bases for day hikes (or rest stops for thru hikers).
Here are some of the top Peak District attractions:
Edale: home to the starting point of the 435km Pennine Way and England's first National Trail
Jacob's Ladder: a scenic hiking trail near Kinder Scout with excellent views at the top
Mam Tor: the ridge walk between this hill and Losehill is popular for a reason
Chatsworth House: one of England's most majestic and stately homes
#9. Bodleian Library: Oxford's jaw-dropping mecca for literature lovers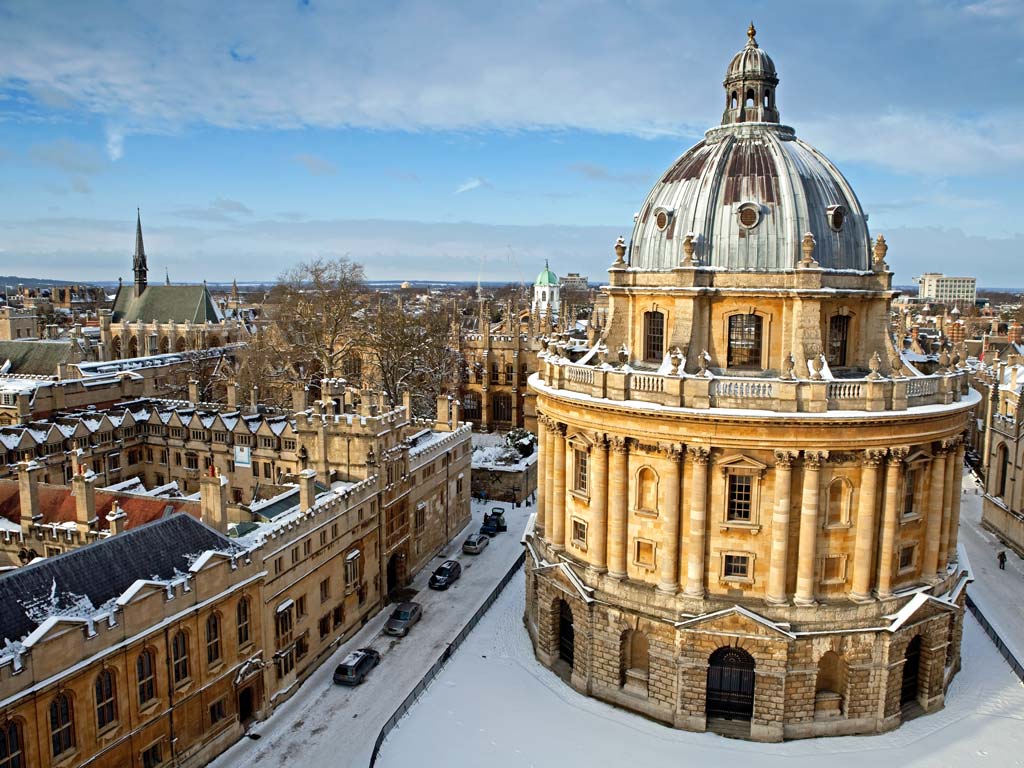 Bodleian Library is one of Europe's oldest, and the second largest library in Britain.
Established in 1602, it's been a longtime favorite of book lovers and architecture fans. But thanks to the Harry Potter franchise, the Bodleian became one of the must see places in the UK. The library's Gothic-ceilinged Divinity Room and mysterious-looking Duke Humfrey's Library were both used as filming locations.
Just be sure to book a guided tour of the facilities if you actually want to see inside!
#10. Jurassic Coast: chalky white cliffs and stunning coastal views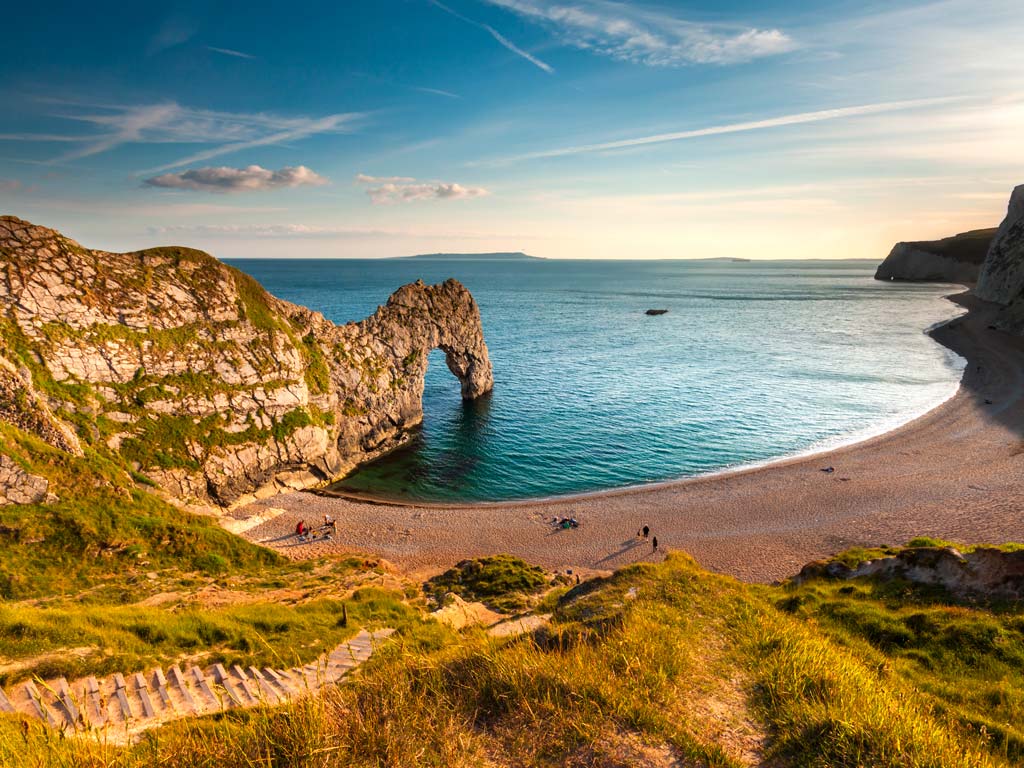 There's more to England's Jurassic Coast than the Insta-famous Durdle Door. Stretching for 95 miles across the country's southern shores, this collection of white cliffs, sandy beaches, and diverse wildlife is also a UNESCO World Heritage Site.
The Jurassic Coast begins at Orcombe Point in Exmouth, Devon, and continues to Old Harry Rocks near Swanage in Dorset. It gets its name from the large amount of fossils present from the Triassic, Jurassic and Cretaceous periods.
The area is brimming with unique towns and landscapes, from the pretty seaside Lyme Regis with its abundance of fossils, to the towering TV-famous cliffs of Broadchurch. The area is best explored by car, though buses do travel along the main routes.
Other amazing things to do in England
Walk in the footsteps of Chaucer's pilgrims in Canterbury
Check out the 1,800-year-old remains of Hadrian's Wall in Cumbria
Hike the lush pathways leading to Aira Force waterfall in Ullswater
Go punting along the river in Cambridge
Catch a raucous football match in one of England's many stadiums (or a pub if you can't come by tickets)
Enjoy a classic Shakespeare play at The Globe Theatre
Attend a day (or all five) of Glastonbury, the world's largest greenfield music and performing arts festival
Eat a traditional Cornish pasty in Cornwall (preferably while relaxing at one of the county's stunning beaches)
Save me for later!
Scotland bucket list ideas
#19. Edinburgh Castle: the most besieged place in Britain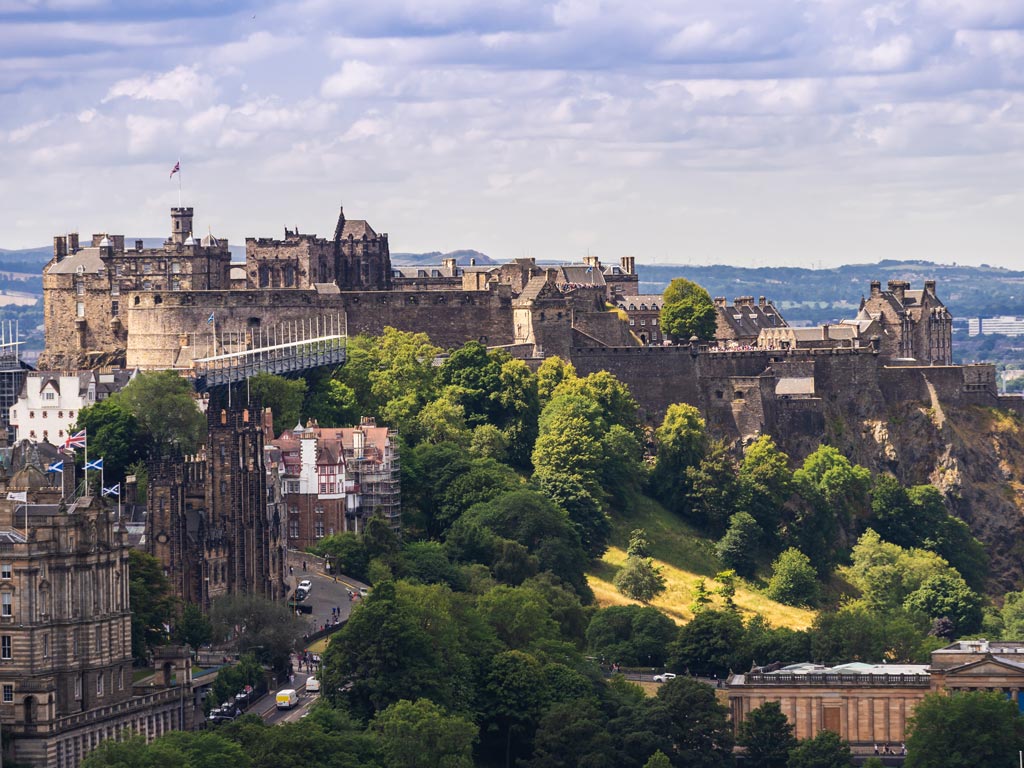 Your first glimpse of Edinburgh Castle will be unforgettable. The entire city has a magical quality to it–in no small part due to the 900-year-old walled fortress overlooking it all.
Built atop an extinct volcano, Edinburgh Castle is the UK's second-most visited paid attraction. It's also the most besieged place in the country.
Even if you aren't a history buff, the views from the walls alone are enough to put this marvelous castle on your UK bucket list. Inside, you'll find various exhibits that tell the history of Scotland and Edinburgh. The animated sections about the Wars of Independence and the Great Hall are must sees.
Check out my 2 day Edinburgh itinerary and my Edinburgh in October guide to plan your perfect trip.
#20. Eilean Donan Castle: a favorite of photographers and film buffs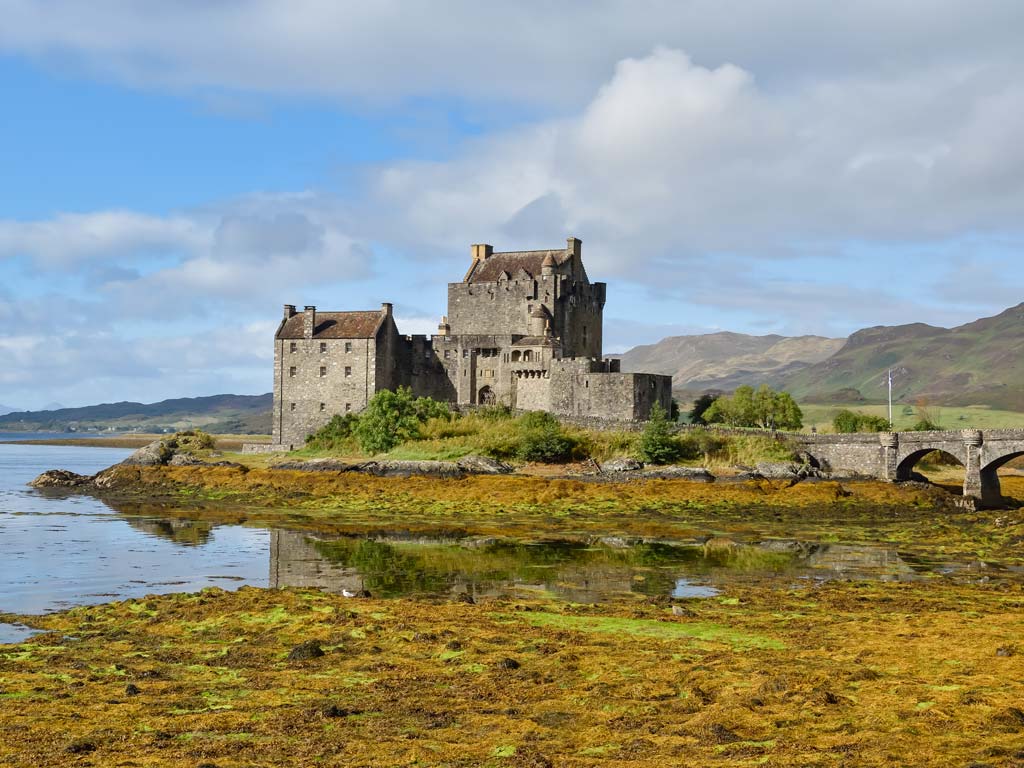 Located along the Scottish coast on the way to the Isle of Skye, Eilean Donan Castle is one of the most important Scottish attractions.
The history of the castle can be traced back to the 6th century, although the first fortified castle is believed to have been built in the 13th century. This was built to protect against the Vikings, who had already conquered most of Northern Scotland. But the Eilean Donan Castle managed to hold its own until the Jacobite uprising of 1719, when it was partially destroyed.
The castle hs since been restored and is now one of the most beautiful must see places in the UK. It's also been featured in numerous films, including Highlander and James Bond: The World is Not Enough.
#21. Isle of Skye's Fairy Pools: where magic and reality blur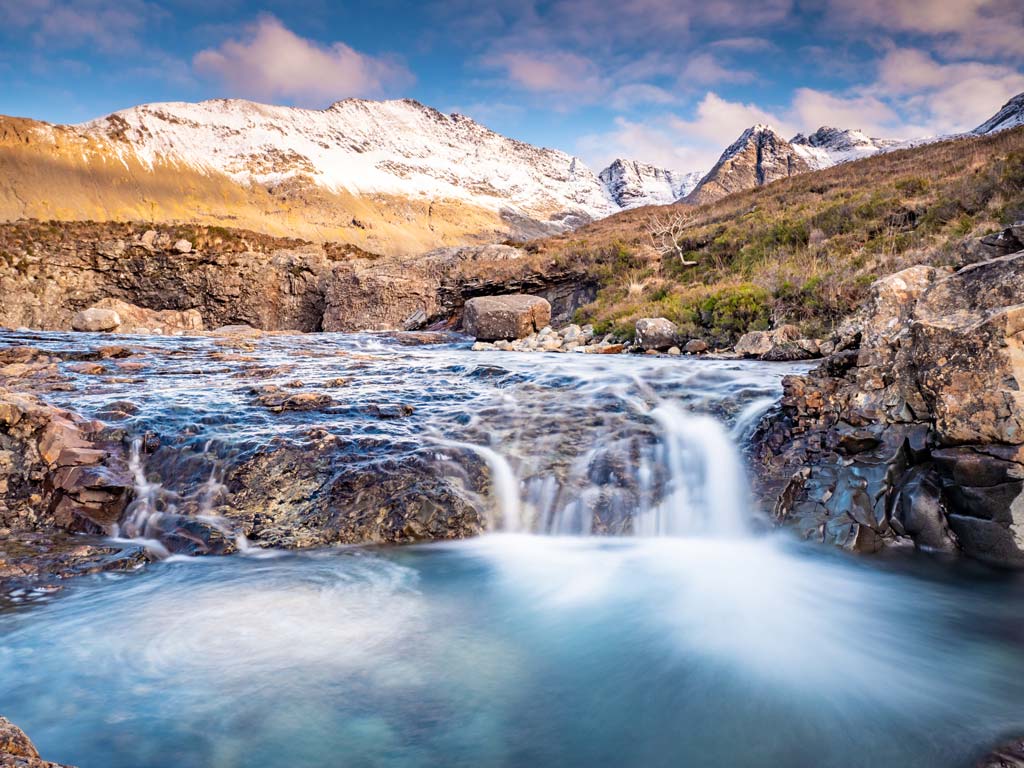 Not far from Eilean Donan Castle, you'll find the bridge to the breathtaking Isle of Skye. Although the Isle of Skype in general is a must see, the island's Fairy Pools are an ultimate UK travel bucket list item.
The Fairy Pools are a series of beautiful crystal clear blue pools fed by waterfalls from the Cuillins Mountains, and they feel like a slice of paradise in Scotland. Located along the River Brittle, the pools are free to visit, but require a 2.4 km (1.5 miles) walk through the Black Cuillins along a gravel path.
#22. Loch Ness: the legend lives on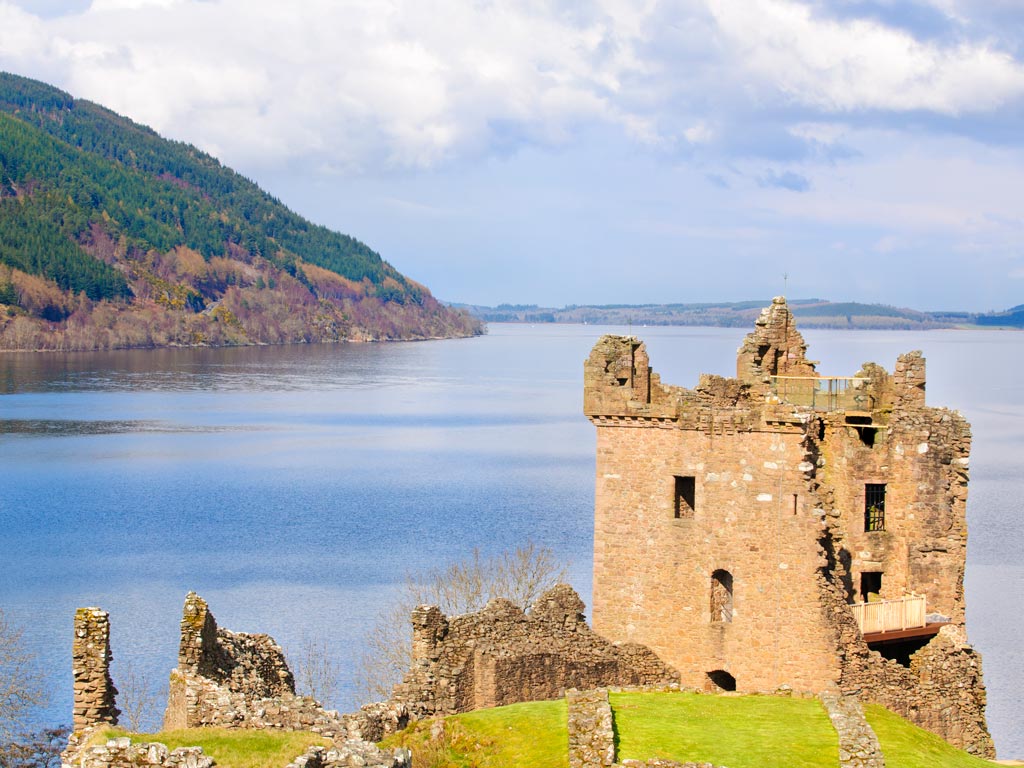 You've likely heard of the Loch Ness Monster, but did you know that Loch Ness is a real place? In Irish, Scottish Gaelic and Scots, loch is the word for lake, and you will find lots throughout Scotland.
Loch Ness is 240 meters (788 feet) deep, and approximately 36 km (23 miles) in length, making it the largest volume of freshwater in Great Britain. And it's famously home to the folkloric Loch Ness Monster, or Nessie for short.
Nessie is an aquatic monster said to have one or two humps and a long neck, and is likely based off of the kelpie myth. Although many have claimed to see Nessie, sadly any documented sightings have been proven to be hoaxes. But you can try your luck anyway while visiting!
#23. Drink Scotch whisky: it's best straight from the source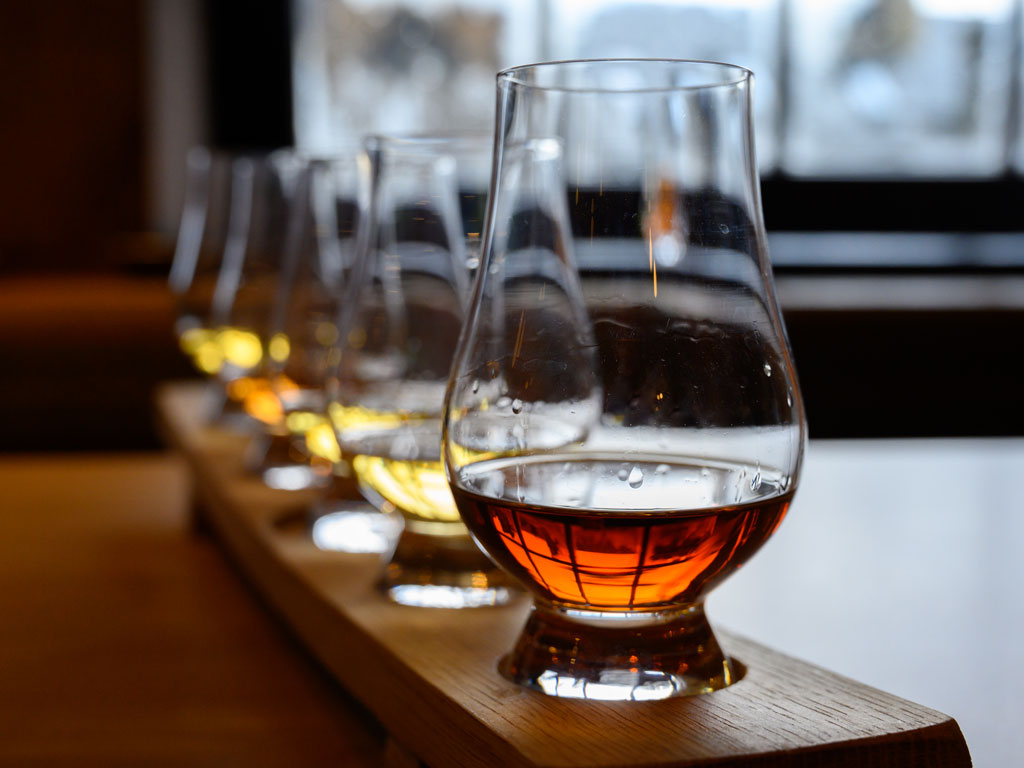 The Scots pride themselves on their whisky. In fact, Scotland is home to over 130 whisky distilleries, which is the largest concentration of whisky distilleries in the world. Not surprisingly, many of those are some of the biggest brand names in the industry.
While in Scotland, make sure to visit at least one of the distilleries for a tour and a free dram or two! If you have a favorite, go there, but if you're new to Scottish whisky, some of the top brands to try are: Lagavulin, The Glenlivet, Talisker, and Laphroaig.
And remember: in Scotland it's always whisky, never whiskey!
#24. Edinburgh Fringe: the world's largest arts festival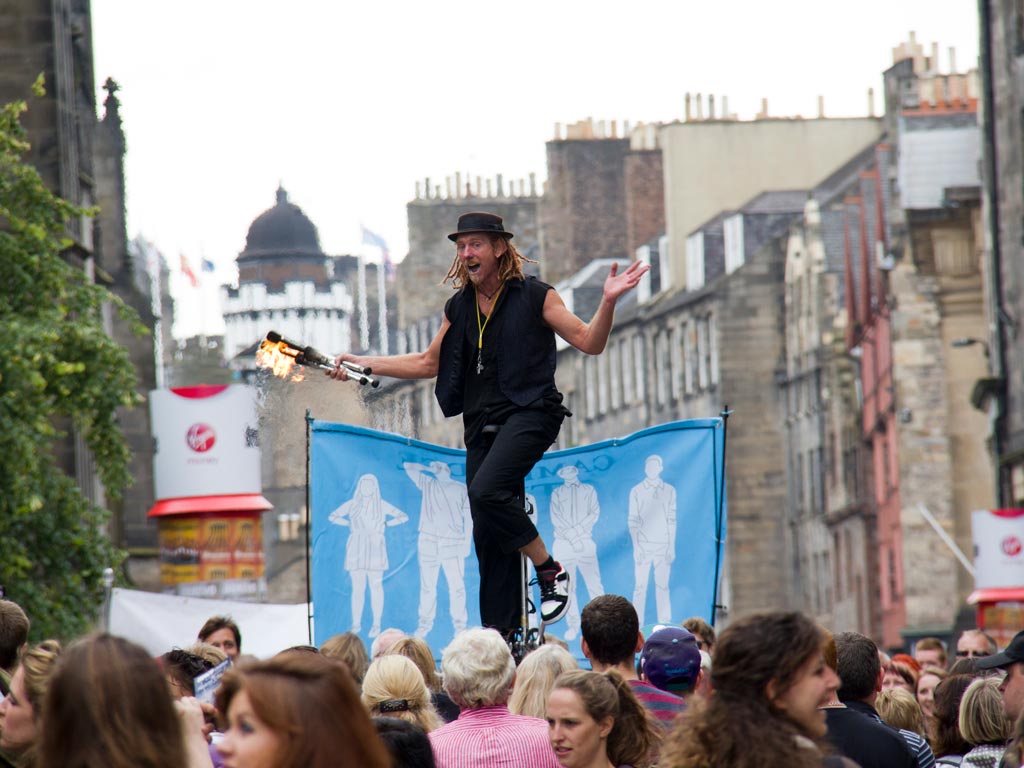 First established in 1947, today the Edinburgh Fringe is the largest arts festival in the world! Some of the biggest names in the arts (especially music and comedy) have performed here over the years. Some people even get their careers started at the Fringe. For example, the hit musical Six, about the six wives of Henry the VIII was first performed here.
With over 250,000 attendees and 55,000 performers, it's easy to see why this is one of the most amazing things to do in the UK–if you can get tickets. The festival is usually held in August, although dates vary slightly every year, so make sure to check ahead of time.
#25. Hogmanay: a rocking Scottish NYE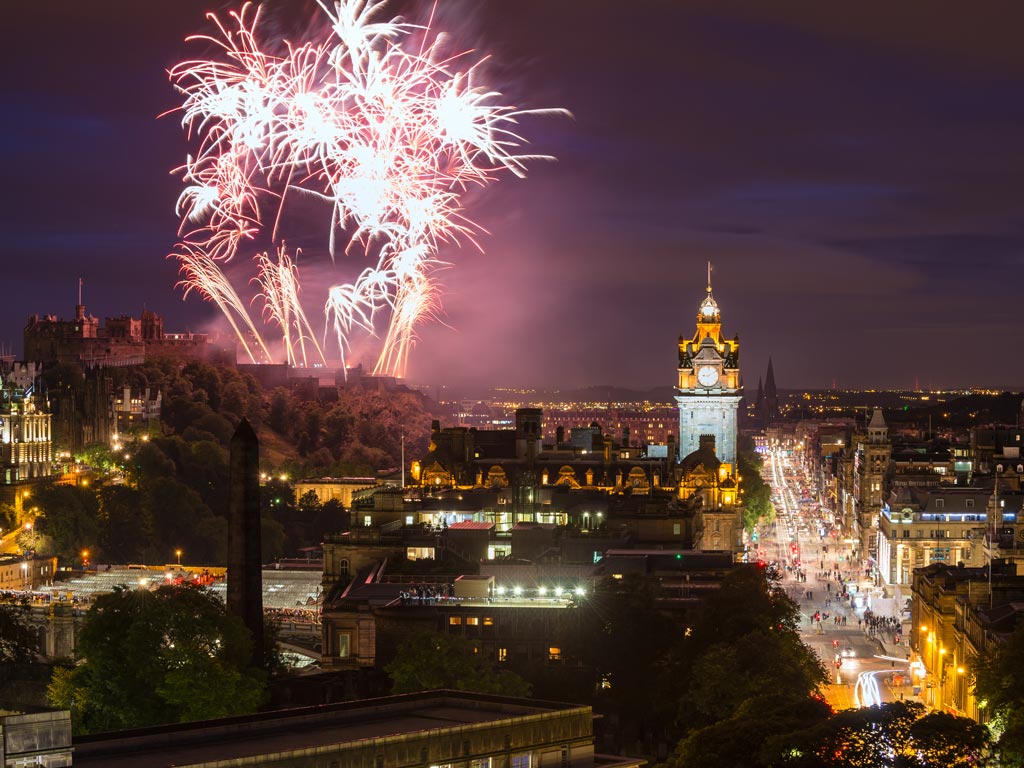 If you can handle the cold, Scotland is magical in the winter. And one of the best UK bucket list activities for this time of year is Hogmanay, which is the Scots word for the last day of the old year.
Pretty much everyone in Scotland will have some kind of Hogmanay celebration, especially the larger cities. But if you want to go all out, Edinburgh is the place to be as the city's festivities are some of the largest in the world, and includes fireworks, music, street parties, and more!
Other amazing things to do in Scotland
Pay a visit to the Highlands cows (they have fabulous hair)
Make the journey to John o'Groats, Scotland's northernmost village
Sample some haggis, the national dish of Scotland
Watch the Jacobite Steam Train cross the Glenfinnan aqueduct (a must for Harry Potter fans)
Go hiking on Ben Nevis, the highest mountain in the UK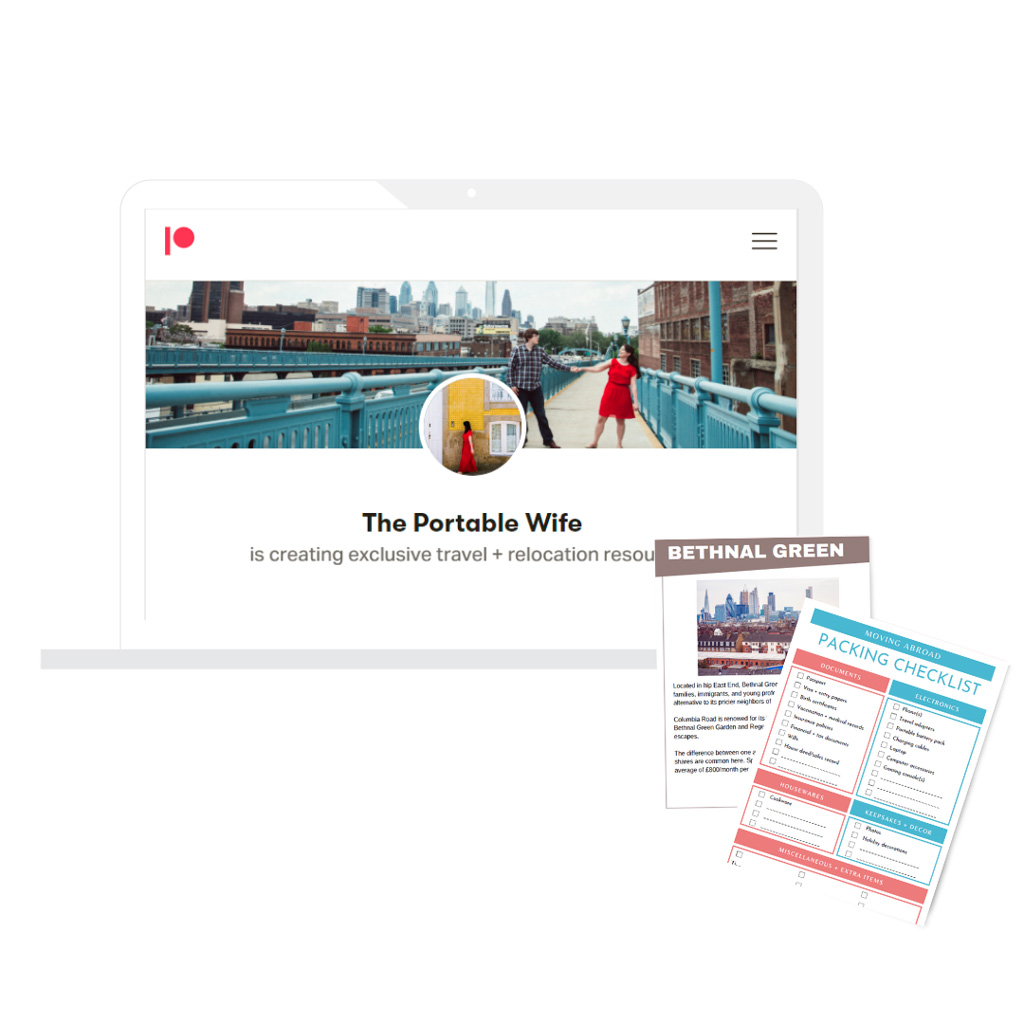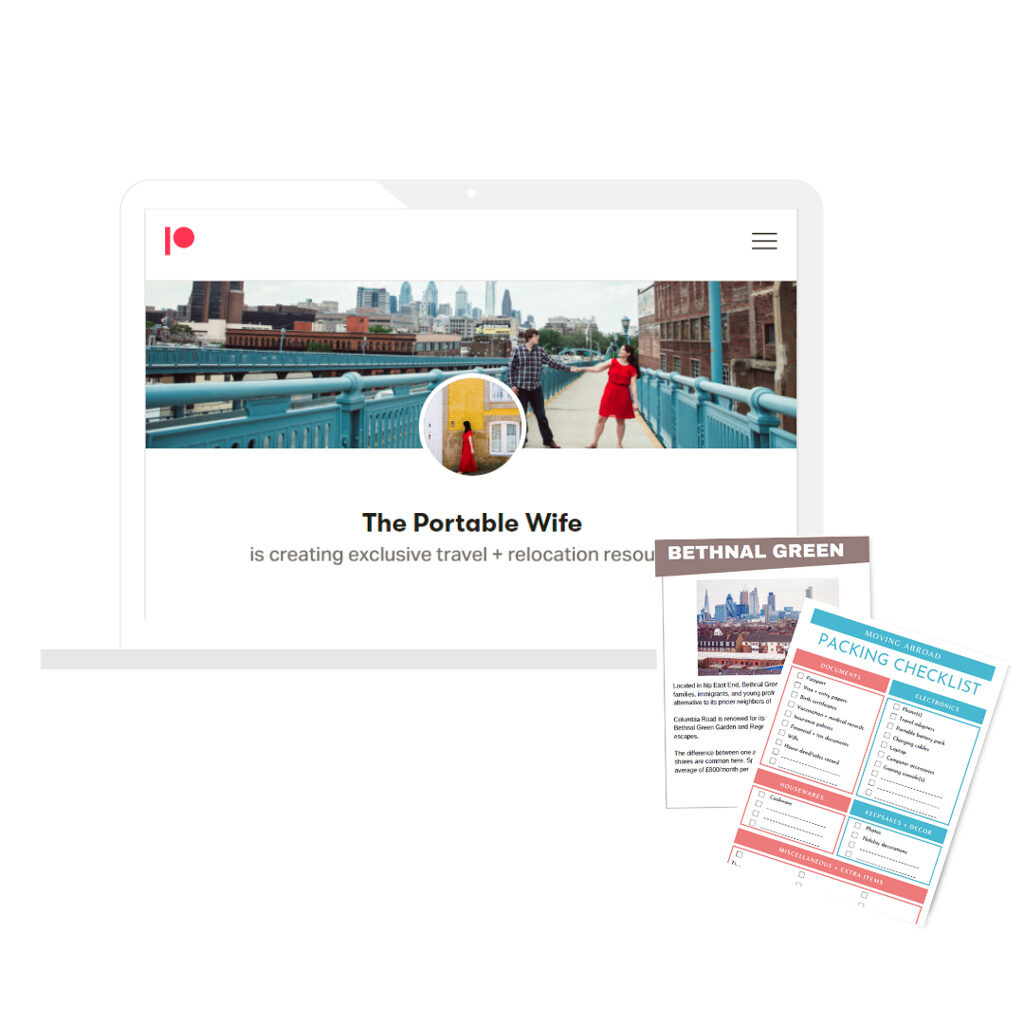 Want more travel + relocation tips?
Become a member of my Patreon group for exclusive access to my resource library, including:
Printable packing lists for moving + travel
Money-saving tips
Insider travel guides
And much more
Wales bucket list ideas
#31. Mount Snowdon: hike the tallest mountain in Wales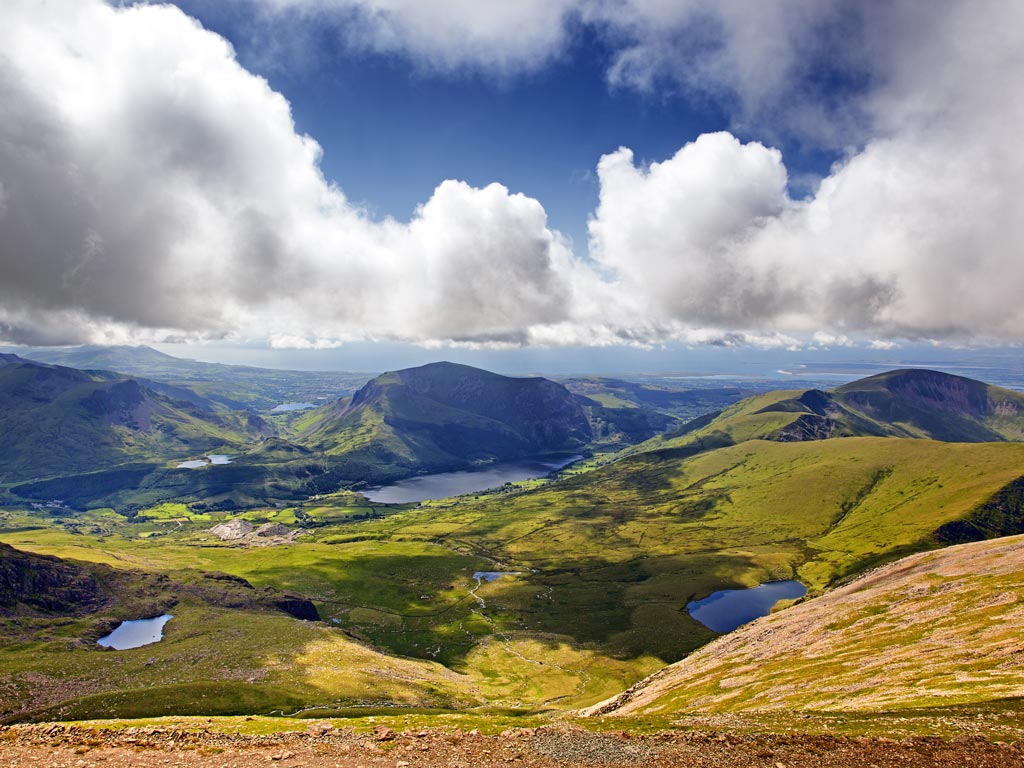 For my fellow adventurers, Mount Snowdon is one of the most amazing things to do in the UK. It is the highest mountain in Wales with an elevation of 1,085 metres (​3,560 ft) above sea level. That might not sound like much to some, but it can still be a grueling trek for less experienced hikers.
There are six routes you can take to the summit, and all of them have stunning views looking out over the Welsh countryside. The easiest route is the Llanberis path, although it also happens to be the longest. Alternative, Pyg Track is often considered the most difficult.
For striking scenery without the crowds, take the Rhyd Ddu Path to the summit.
#32. Tenby: the colorful seaside town you won't want to leave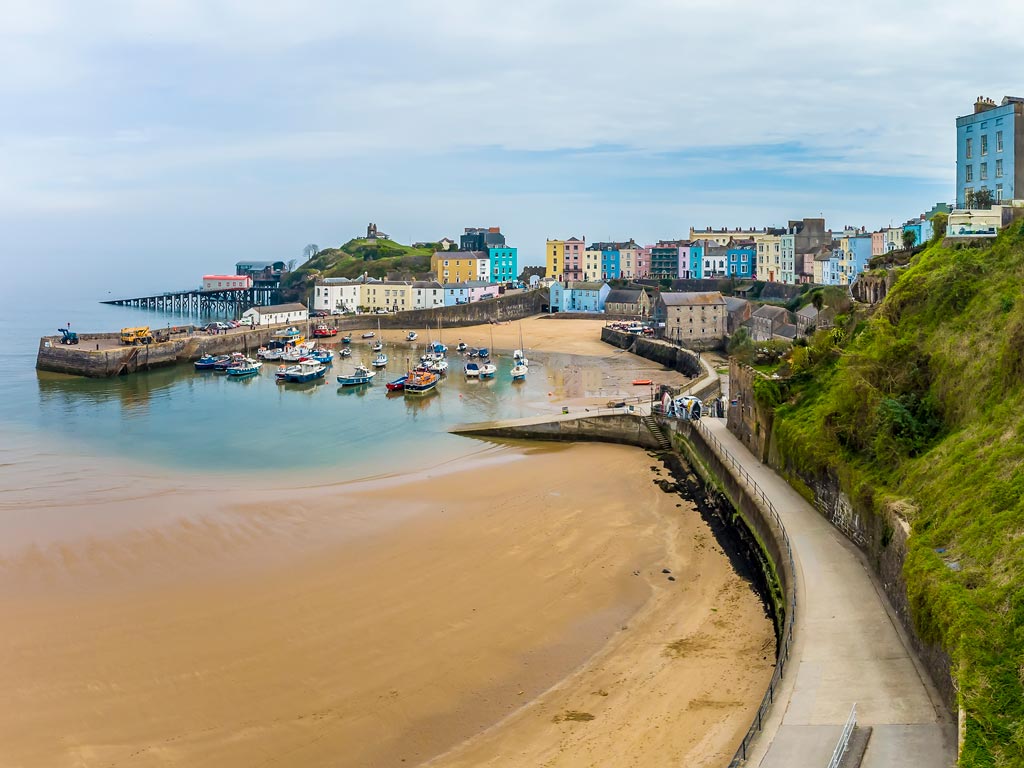 The picturesque Tenby is a walled, seaside town along the Pembrokeshire coast in Wales. Tenby is as beautiful as it is unique, as it feels like a slice of mainland Europe in the UK. It's easy to feel like you're strolling through Dubrovnik, or sunbathing on the Greek islands instead of traveling in Old Blighty.
Tenby is the perfect weekend getaway in the UK. You can spend an afternoon walking through the old town eating ice cream, or visit Dylan Thomas' writing cabin. And definitely don't miss the extremely photogenic Tenby Harbour.
#33. Pembrokeshire National Park: miles of peaceful, untamed coastline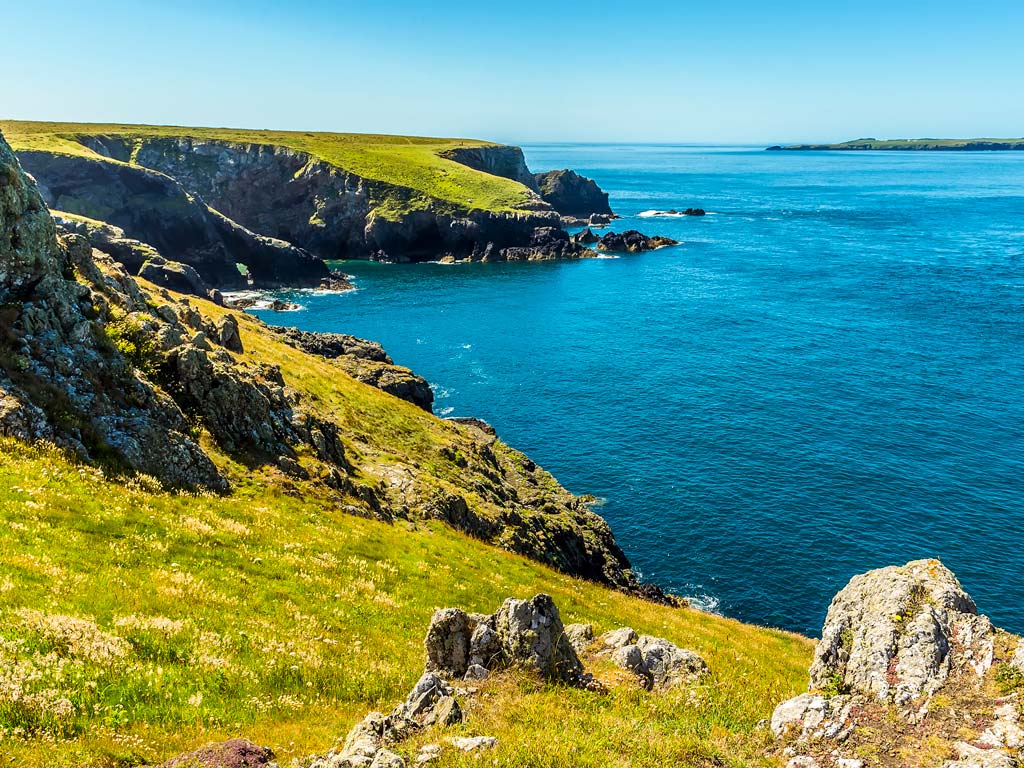 Tenby isn't all there is to see in Pembrokeshire. This entire region in Wales is one of the prettiest in the whole country, so it's no wonder that Pembrokeshire National Park is a UK travel bucket list for many. And a worthy one at that!
First opened in 1952, it is one of three national parks in Wales, and one of the oldest national parks in the whole of the UK. Pembrokeshire is the only national park in the United Kingdom to consist entirely of wild and maritime landscape, making it a must for nature lovers.
#34. Brecon Beacons: dramatic vistas for the hiking enthusiast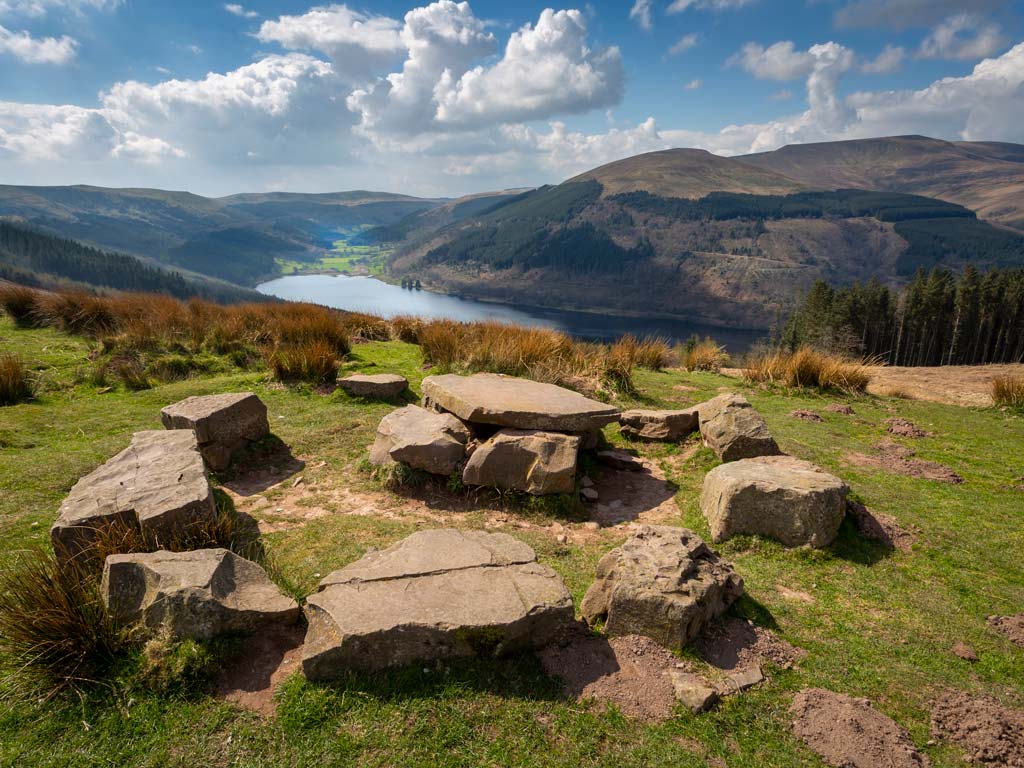 This mountain range is one of the most beautiful in Wales, and spans 1,344 km² (519 miles²). It is one of the most popular multi-day hikes in the UK, with the 159km (99 mile) hike through Brecon Beacons Way taking an average of 8 days.
In addition to hiking, Brecon Beacons is full of fun activities for the whole family. There are caves, castles, museums, and more. You can even go horseback riding or stop by a local market village.
Brecon Beacons, along with three other mountains and hills in South Wales, also make up the Brecon Beacons National Park, one of three in Wales.
#35. Conwy Castle: an oceanside beauty that's stood the test of time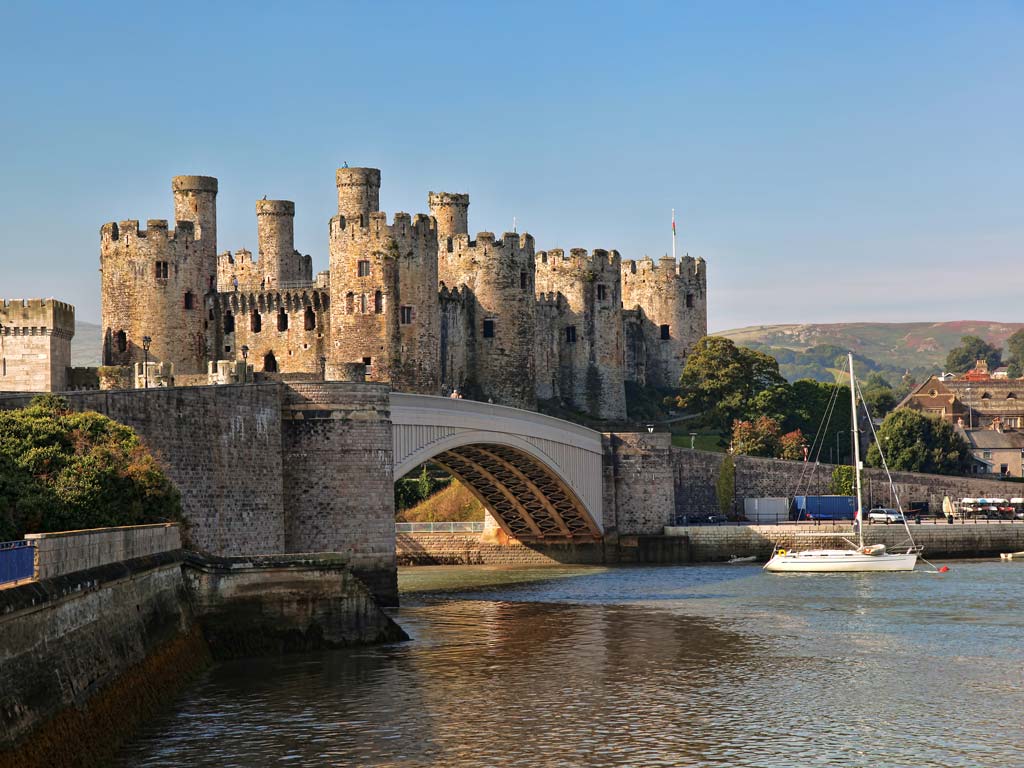 History buffs, families, and the casual holidaymaker alike will treasure their visit to Conwy Castle. The castle was awarded UNESCO World Heritage Site status in 1986, with the board calling it "one of the finest examples of late 13th century and early 14th century military architecture in Europe."
Built by Edward I over 700 years ago during the conquest of Wales, the Conwy Castle is one of the country's best bucket list activities. The castle looms over the market town of Conwy, but inside it's full of mementos of the past and gorgeous views over the Welsh countryside.
Other amazing things to do in Wales:
Explore 2,000 year's worth of history at Cardiff Castle
Discover why Bodnant Garden is known as one of Britain's greatest gardens (hint: the Laburnum Arch is a must see in late spring)
Snap a postcard-worthy photo at South Stack Lighthouse
Celebrate the rich culture of Wales at the National Eisteddfod
Pretend you're in a Studio Ghibli film at the whimsical town of Portmeirion
Northern Ireland bucket list ideas
#41. The Giant's Causeway: a gorgeous coast to rival Iceland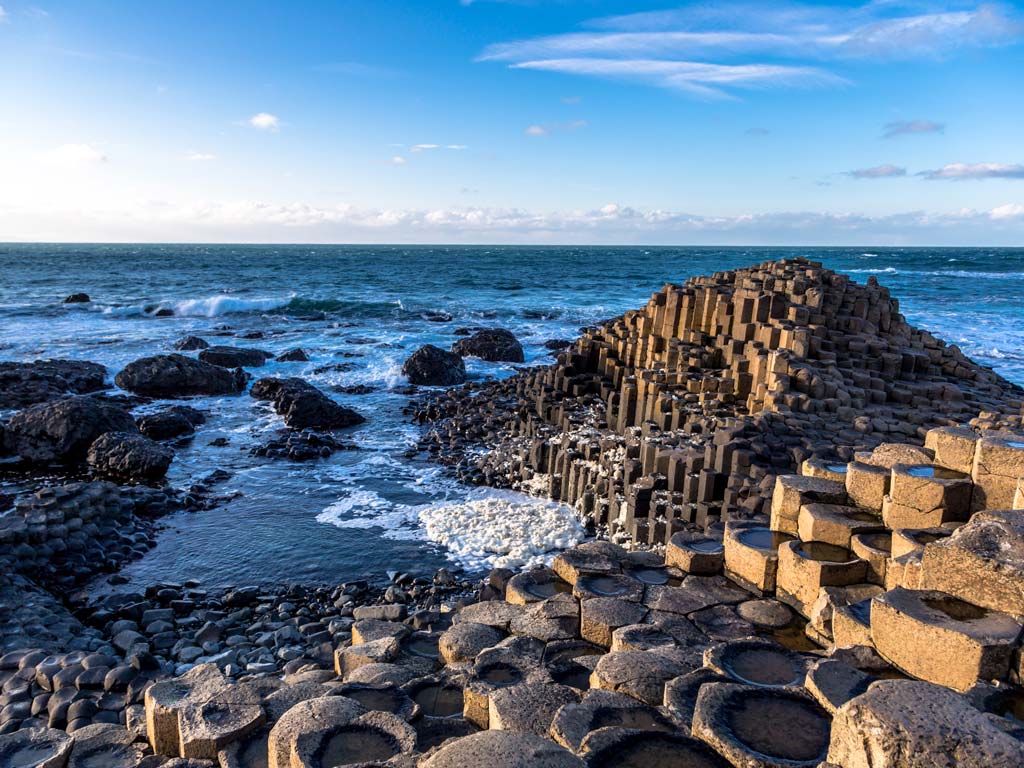 Visiting this stunning UNESCO World Heritage Site might have you thinking you've accidentally ended up in Iceland.
The Giant's Causeway, which spans 70 hectares across the Northern Irish coast, is made up of around 40,000 interlocking basalt columns. The result is a unique landscape of volcanic rock and crashing waves that will leave you speechless.
There are a few legends surrounding the Giant's Causeway. One says that a giant named Finn McCool caused it when he fought a Scottish giant Benandonner, while another suggests the mythical Irish hunter-warrior Fionn mac Cumhaill had it built as a pathway to Scotland in order to avoid getting his feet wet
Although it doesn't involve giants and mythical heroes, the reality is still pretty cool: the Giant's Causeway was formed during an ancient underwater volcanic fissure eruption.
#42. The Dark Hedges: get lost in a fantasy of tangled trees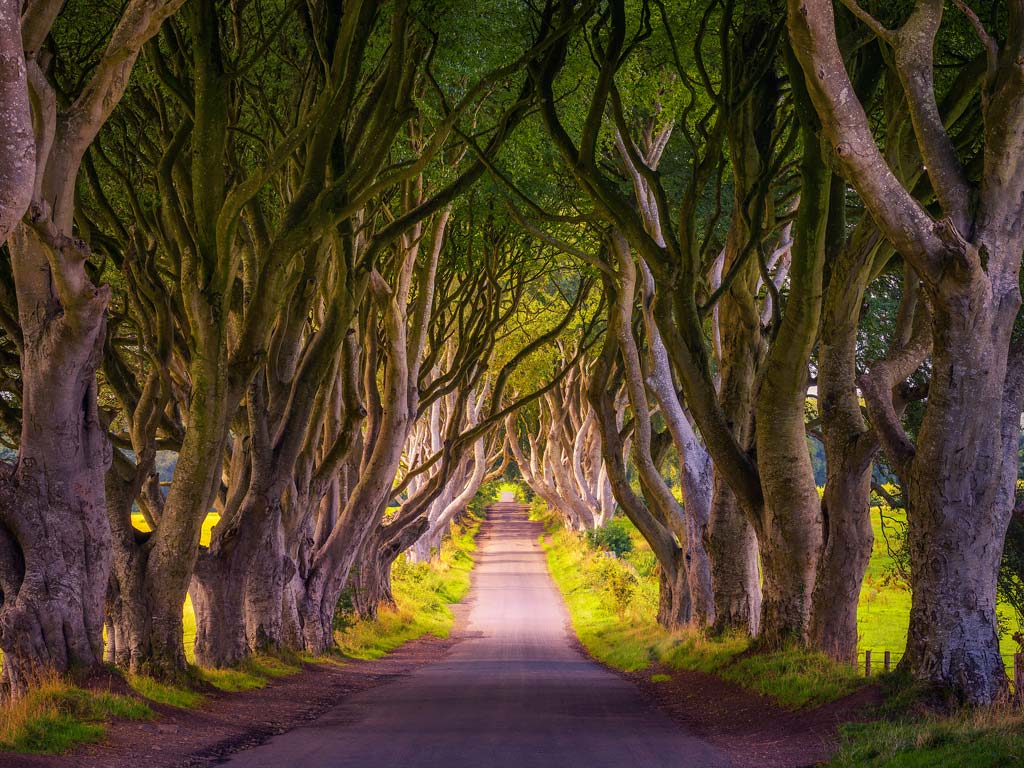 Not far from the Giant's Causeway is a strip of trees that will transport you to a fantasy land. Although the Dark Hedges have always been one of the must see places in the UK, an appearance in the HBO show Game of Thrones has caused their popularity to soar. Today they are one of the most photographed sites in the UK.
The Dark Hedges were planted in the 18th century, and lined the entryway to the estate of the Stuart family, who lived there at the time. The estate is now Gracehill House and used largely as a golf course.
It is best to get to the hedges as early as possible to beat the rush. However, you can also visit at night – just be aware it might be haunted!
#43. Cuilcagh Boardwalk Trail: Northern Ireland's "Stairway to Heaven"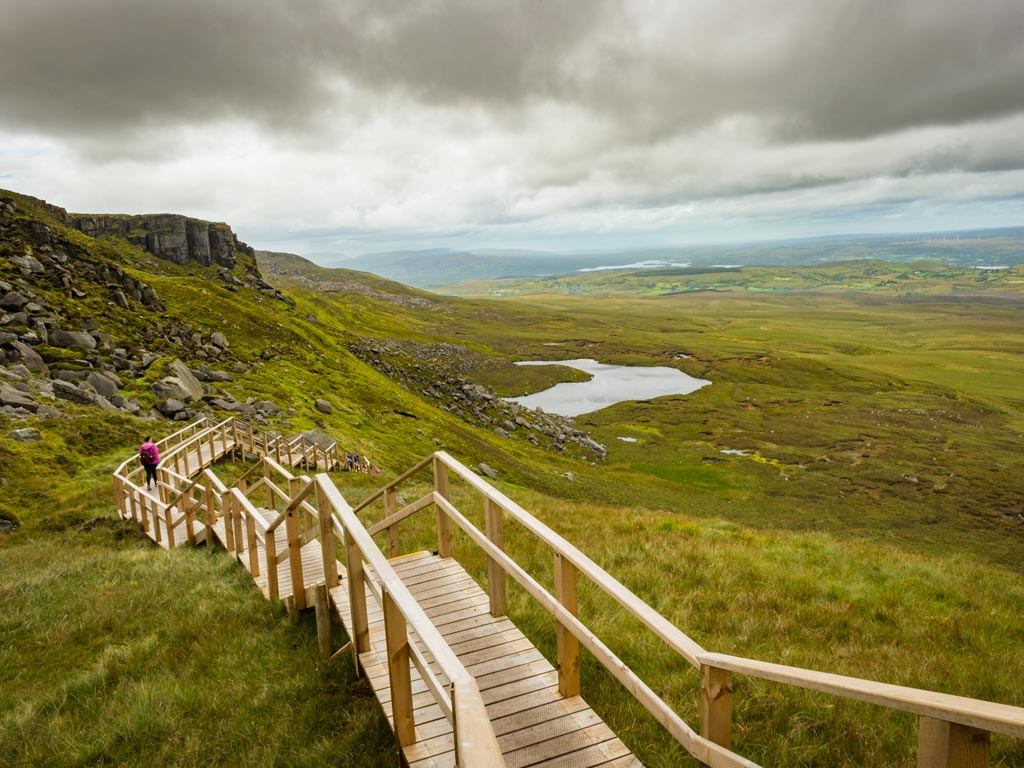 Northern Ireland is a dream for nature enthusiasts, and Cuilcagh Boardwalk Trail is among the region's best highlights. This boardwalk hike is nicknamed the The Stairway to Heaven, and it's easy to see why. The trail meanders through the blanket bog of Marble Arch Caves Global Geopark, which provides the backdrop for some of the most captivating landscape in the country.
The hike is 7.5km (4.6 miles) one way, and reaches 665 metres (2,188 feet) above sea level. It is not a strenuous hike, but it is almost entirely without covering, so make sure to bring some sunscreen!
#44. Belfast pub crawl: enjoy local brews amongst the locals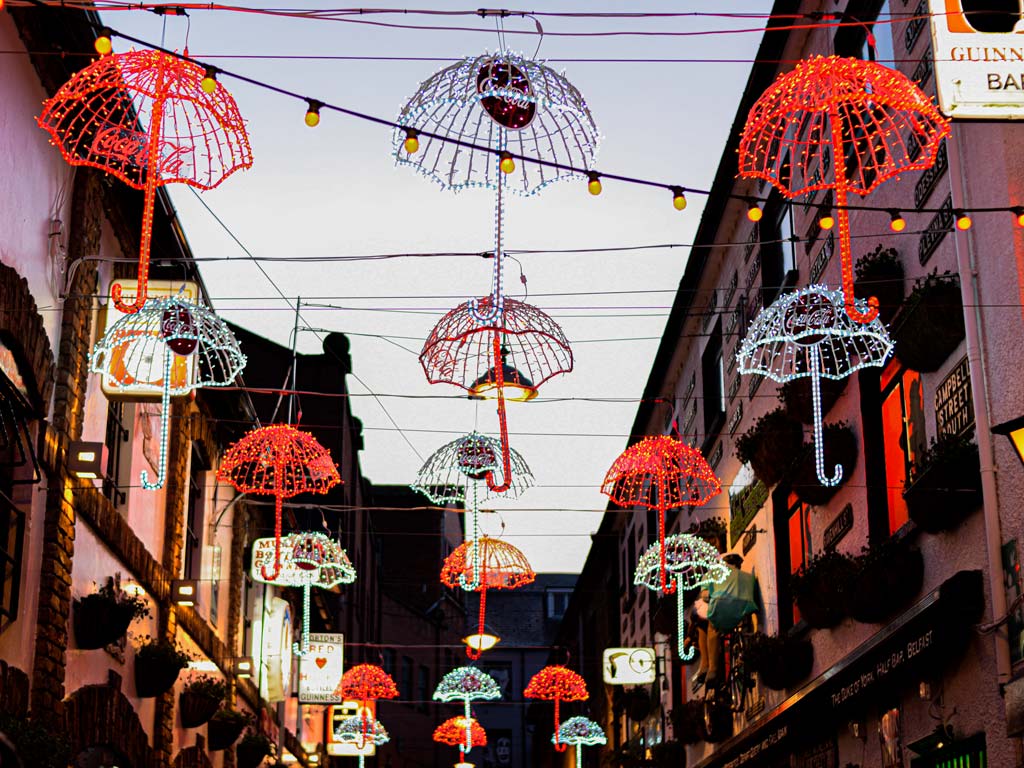 I think it's safe to say that no UK travel bucket list is complete without at least one pub crawl. And what better place to do it than in Belfast.
You have the option to join an official pub crawl tour, or pick some of the best pubs in Belfast and go it alone. If you're a solo traveler, I recommend taking a tour, as you'll meet lots of fun people and get some kind of deal on drinks (such as a free whiskey or baileys). Most of the pubs have some live music playing to really get you in the Irish spirit (no pun intended), and your guide will happily recommend a must have drink to full cultural immersion.
If you choose to go it alone, a few bars you absolutely have to visit are: McHughs (the oldest pub in Belfast), Lavery's, and Maddens. There are some fun bars along the famous Umbrella Street as well.
#45. Causeway Coastal Route: NI's answer to the PCH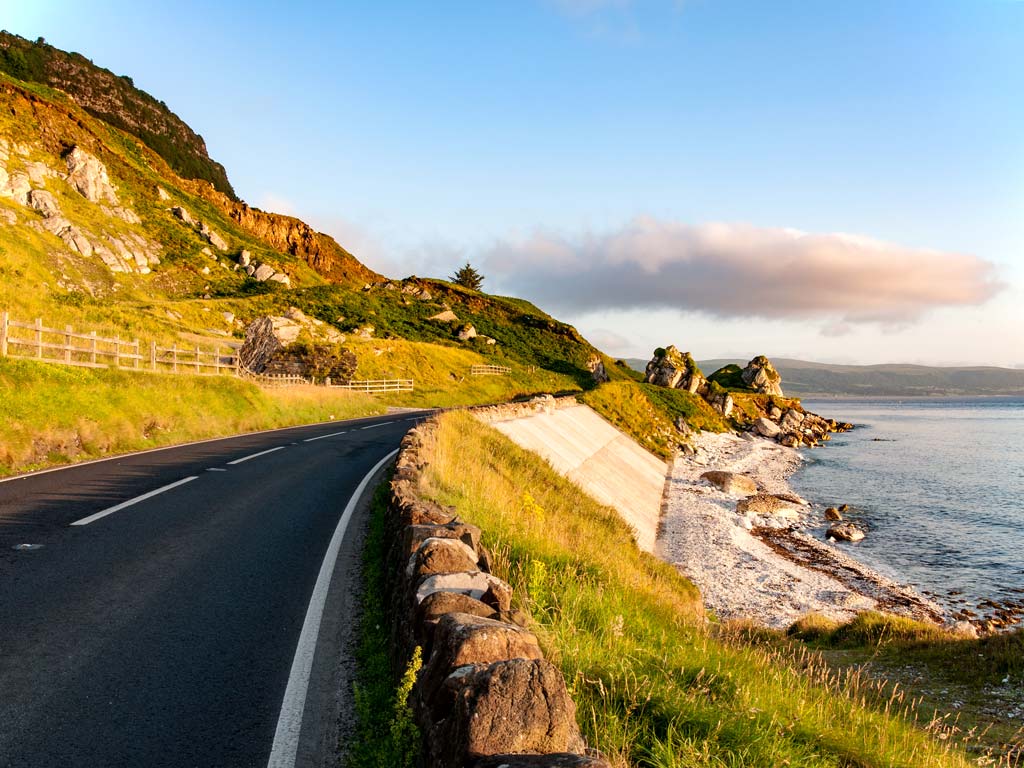 Also known as the Antrim coast road, the Causeway Coastal Route gives America's Pacific Coast Highway a run for its money. This drive is one of the most beautiful in the world, and is totally worth renting a car so you can experience it firsthand. If you can, I recommend taking at least a week to drive along the coast and stop as often as you like along the way!
The route stretches along the northern coast from Belfast to Londonderry, and will take you past many of Northern Ireland's bucket list activities.
Other amazing things to do in Northern Ireland:
Visit the imposing waterfront Carrickfergus Castle
Pretend you're in a fairytale during a long walk through the Glens of Antrim
Dive into the history (and delicious food) of Northern Ireland in Derry
Go for a challenging but totally worthwhile hike up Slieve Binnian for unforgettable views
Experience a St. Patrick's Day filled with traditional singing, dancing, and dining
I'm always looking for more UK bucket list ideas! If you have recommendations, please leave them in a comment below.