It's no secret that London life is expensive. Having a bunch of Michelin-starred restaurants, world class museums, and trendy shops just a moment away comes at a price. But with the help of these tips to save money living in London, you can make that price a bit less eye-watering.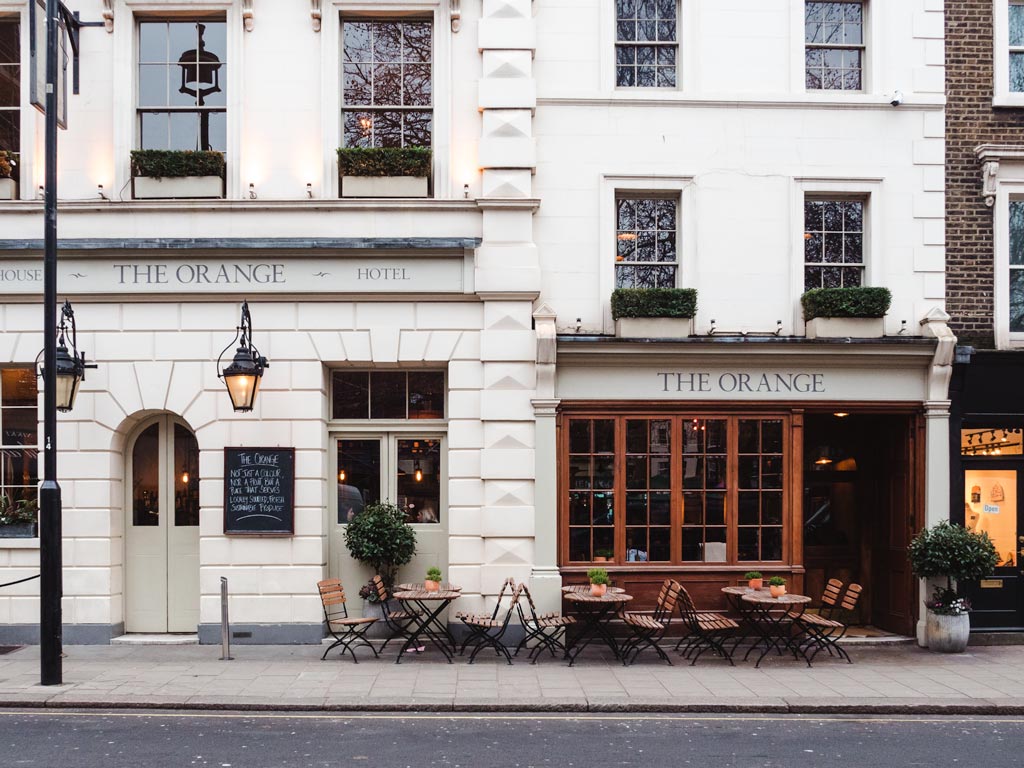 Despite my careful research, the city's high cost of living was still a shock during my first year in London. A few £15 cocktails and a pricey train ticket were my wake-up call–I needed to figure out how to spend less money in London, and fast.
Thankfully, there's a lot more you can do to lower your budget aside from "rent a cheaper flat". Here are some foolproof tips for saving money in London.
This post contains affiliate links. As an Amazon Associate, I earn from qualifying purchases. For more information, click here.
RELATED: The Ultimate Moving to London Checklist
#1. Compare service provider prices regularly to score deals
One of the best things about living in London is the amount of choice you have for service providers. Most addresses will have multiple options for gas, electric, and broadband. And they're all vying for your business.
We use Uswitch to compare and find the best deals. You can even compare mobile providers and contents insurance plans here, among other things. It's pretty fantastic.
To ensure you keep getting your money's worth, make a point to compare service provider prices regularly. Checking the latest prices every year–and switching when it makes sense–can save you a hundred pounds or more a year.
#2. Always factor in commuting costs when choosing a place to live
London is divided into nine transport "zones" that radiate out from the city center. When traveling by tube or rail, your fare is based on how many zones you travel through.
As you might imagine, rent prices are generally cheaper the further away you get from Zone 1. So the simplest solution to save money living in London is renting out in Zone 9, right?
Unfortunately, out of 55 major cities across the world, London has the most expensive public transport.
A round trip tube journey from Zone 9 to Zone 1 costs over £14. That adds up quickly if you need to commute into central London five days a week, and can easily eat up most of what you save on rent by living further outside the city.
You can save money on transit costs by purchasing a monthly or annual travelcard. However, those only make sense if you're making extra journeys around the city in addition to a daily commute.
#3. Try to travel during off-peak times
Another trick to save money in London is by avoiding public transit at peak times. In general, peak fares apply on Monday to Friday (excluding public holidays) between 6:30am and 9:30am, and between 4pm and 7pm.
A cheaper off-peak fare applies outside of those hours. Traveling from a station outside Zone 1 to a station in Zone 1 between 4-7pm also counts as off-peak. You can find more details on off-peak travel times on the TfL website.
To use the same example as before, a peak fare from Zone 9 to Zone 1 costs £7.20. But that same journey only costs £4.30 during off-peak hours.
Even if you can only travel off-peak a couple times a week, it's enough to buy a few pints at the pub.
#4. Remember to file for the single person council tax discount
Most people renting an apartment in London are responsible for paying council tax. Prices vary quite a bit depending on your borough and the value of the property, but even the cheapest area and value band can cost £1,000/year.
One money saving tip many foreign residents don't know about is the single persons discount on council tax. If you are the sole occupier of the property, you can apply for a 25% discount on the bill.
Of course, if you're living in London on a budget, you'll save even more money by flat sharing. But if you're keen to live on your own, be sure to take advantage of the discount.
RELATED: How to Move to the UK: Ultimate FAQ
#5. Submit meter readings every couple of months
Unless your place has been fitted with a smart meter, your energy company will charge you based on an estimate of how much gas and electricity you use.
Most of the time, these companies only ask you to submit a meter reading every six months. However, you can get a more accurate bill by submitting meter readings every other month.
Otherwise, you'll likely end up overpaying a bit each month. And that money will sit in your billing account until you move out or go through the tedious process of requesting a refund.
#6. Skip live TV to avoid paying telly tax
The annual cost of a TV license in 2021 is £159. If you watch any live TV (even if it's through a streaming service like Amazon Prime's football matches), you must pay the "telly tax".
But if you don't mind giving up live programming at home, you can skip the TV license. As long as you only watch catch-up or on-demand streaming services like Netflix, you can save quite a bit of money–especially when you factor in cable/satellite costs.
#7. Split up your grocery shop
Grocery shopping in London is pretty awesome. From budget chains to posh supermarkets, you can save and splurge on food however you prefer.
One of my newest tips to save money living in London has been splitting up my grocery trips. Instead of buying everything at a single store, I stop at a couple different places (and order online).
For example, you can get things like canned goods and cleaning products for cheap at ALDI. But I've found the produce quality to be better–and still affordably priced–at places like Sainsbury's.
Save me for later!
#8. Set a dining out budget and stick to it
As a food lover, this advice is hard to swallow. There are just so many delicious and unique restaurants in London, and I want to try them all!
Unfortunately, dining out is incredibly pricey in the city. While there are some good places to eat on a budget, it only takes a few trendy brunches to make your wallet beg for mercy.
Restaurants and takeaway still make up the biggest part of our discretionary spending. But we've become much more careful about tracking our spending and saying "no" when we've hit our monthly budget.
Some simple things that help keep our food spending in check include keeping a couple pizzas in the freezer, and recreating our favorite meals at home (I make a mean avocado toast).
#9. Compare in-store and online prices while you shop
Hitting the high street is part of the fun of London life. There's something special about browsing actual racks of clothes and home decor vs. swiping on a screen.
But if you want to score the best deals, you'll need to do both.
If you're in a store that also has an online shop, you could save quite a bit of cash by purchasing the same items online. While most physical stores will match their online prices, there are often exclusive discount codes and sales that you can only get digitally.
#10. Sign a longer tenancy agreement to lock in rent prices
Rent is likely your single biggest monthly expense. That means it's also the biggest opportunity for you to save money.
One tip I learned from a relocation agent is to sign a multi-year tenancy agreement to lock in rent prices. Landlords cannot increase your rent during a fixed term tenancy agreement unless you give them written permission.
If signing a two or three year lease seems daunting, you can always have a break clause included in your tenancy agreement. This effectively lets you end your tenancy (with the appropriate notice) any time after the clause could take effect. For example, a one year break clause would let you get out of a three year tenancy agreement after a year, or any month after that.
That being said, most break clauses are mutual, meaning either the tenant or the landlord can make use of it. But finding new tenants is expensive and risky, so it's unlikely that your landlord will use the break clause just to get a slightly higher rent amount.
#11. Insulate your single pane windows during winter
Coming from the US, I was not prepared for the awfulness that is single pane glass. While we were fortunate to have nice double-glazed windows throughout our first London flat, our new place has a mix of old and new windows.
Single pane windows don't just let in noise–they also let in freezing cold air in the winter. Fortunately, you can solve that problem with a bit of window insulation film.
The film attaches to the window frame with double sided tape and stops cold air from getting inside. Once winter is over, simply peel off the film. It's a much better solution than dialing up the heat to maximum levels.
#12. Ditch the gym membership and exercise for free
Big city gym memberships are so expensive, and London is no exception. When space is at a premium, it's no surprise that even a small gym needs to charge members £50/month to cover rent costs.
Unless you need specialty equipment to train your body, there's no requirement that you get your exercise in at the gym. Between free online videos, miles of walking and cycling trails, and outdoor fitness equipment, there are tons of options for zero cost workouts.
#13. Learn to love walking
Speaking of free workouts, the easiest one to fit into daily life is walking.
I've always said that London is a city best explored on foot. And when I realized how much money I could save (and how many calories I could burn) by skipping public transit, I embraced legging it.
Depending on your route, it could even be faster to walk from Point A to Point B than to travel by tube. This is particularly true for tube stations like Bank, which are super far underground and have a ton of long tunnels connecting different platforms.
#14. Keep a list of free things to do around the city
People tend to think London entertainment is all about pricey theatre tickets and posh drinks at rooftop bars. While those activities are nice to enjoy now and then, they don't hold a candle to the amazing free things to do in the city.
You could visit one free museum every weekend and still not see them all in a year (the Natural History Museum is my favorite). There are 3,000 parks for picnicking and leisurely strolls. Heck, you can pop into Oxford Circus or the Kensington tube station to enjoy a free busker concert.
The amount of free activities to do in London is staggering. Keeping a list of ideas ready to go is a great way to make the most of living here without emptying your bank account.
Do you have any other ways to save money living in London? Feel free to share in the comments below.