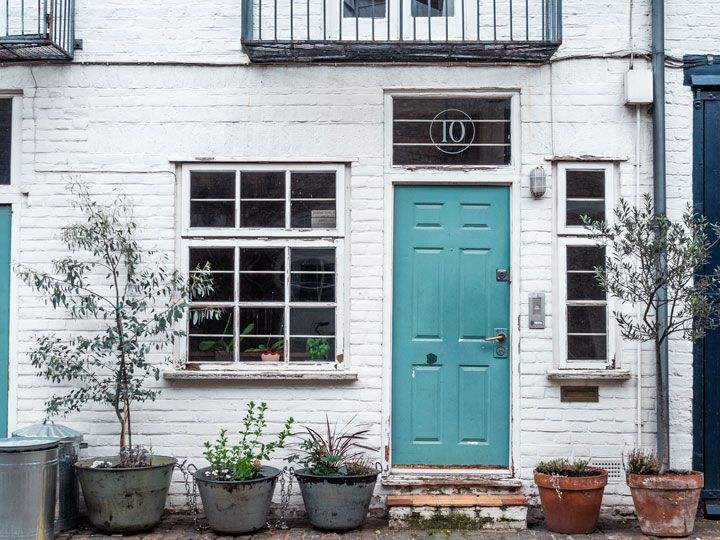 It's no secret that the average cost of living in London is one of the highest in the world. Before we moved here from the US, I did a ton of research on monthly expenses in London. Knowing what to budget for was so helpful, especially when it came to finding a London apartment that wouldn't cost 70% of our salaries!
Now that we're well past the first year living in London, I can share my insight into the various monthly costs (and a few annual ones, too). But before we get to that, here are a few things to keep in mind:
No two people will have the same living expenses in London. If you keep your flat toasty warm in the winter and also work from home, your gas and electric bill will be far higher than a neighbor who's gone most of the day and wears layers to keep off the chill.
I will give a few specific examples from my own life where they make sense. But for things like rent and transportation, which vary wildly based on your neighborhood and place of work, I'll offer ranges and links to additional London cost of living resources.
Your monthly rent will take a huge chunk of your income.

Always plan your housing budget after you've calculated the cost of your other monthly expenses

.
Now that the UK is no longer a member of the EU, we're seeing price shifts in rent, groceries, and other imported goods. Coupled with the dramatic increases in energy prices and food, it's become even more expensive to live in London vs just a few years ago.
If you're living in a house/flat share, remember to divide the utility costs accordingly.
That being said, here's what you can expect in terms of monthly expenses in London.
This post contains affiliate links. As an Amazon Associate, I earn from qualifying purchases. For more information, click here.
RELATED: The Definitive Moving to London Checklist
What is the average cost of living in London per month?
Based on my personal experience, as well as data from Numbeo and Expatisan, the average cost of living in London per month in 2023 is around £1,075 for a single person–excluding rent.
While the shift to remote working and the loss of financial sector jobs due to Brexit initially drove down prices in Zone 1 and 2 London neighborhoods, those days are over. In fact, the London rental market is hotter than ever, with demand outpacing supply and properties flying off the market for over asking price.
Recent interest rate hikes and new tenant protection laws have also seen many landlords exit the market. This means there's even more competition for the remaining rental properties, and rents have shot up further as a consequence.
As I've mentioned, rent is one expense that varies so wildly, it doesn't make sense to include it in this calculation. I'll dive more into that cost later.
If you're moving to London with a partner, you won't simply double that £1,075 to get your monthly spend. Why not? Because some costs won't increase at all (ex. internet), and others will only go up by 30-40% (ex. gas).
So what is that money paying for exactly? I'll go over each budget item in detail below. But first, I'll tackle what's sure to be your biggest monthly expense (because I know you're curious).
RELATED: Moving to England From the US: 10 Tips for Americans
2023 Cost of Living in London: Monthly Expenses
Rent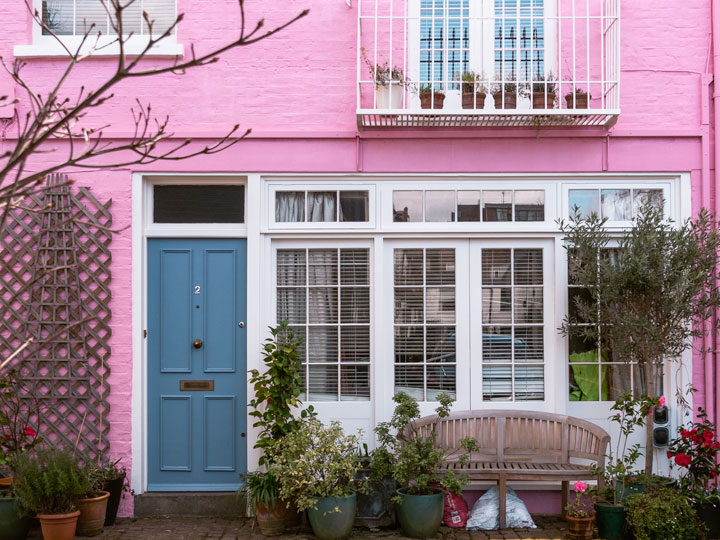 According to HomeLet, the average rent in London was £2,109 in July 2023. But depending on where you live in London, a one bedroom flat can cost anywhere from £1,200 to £2,000+ per month.
When you consider the average Londoner's salary in 2023 is £40,000 (before tax), it's no surprise that so many city dwellers end up flat sharing!
High rents are the biggest reason that London's cost of living is so high. But it's also the expense that's most in your control.
You could pay £2,500/month to live in a charming one bedroom in Hampstead, or pay £800/month for a house share in Zone 3 and use the leftover money on travel/food/future savings/etc.
If you moved to London from the US, you probably heard the budgeting rule that your housing costs shouldn't exceed 33% of your income. It's a rule we always followed when renting and owning in the states, and it served us well.
So you can imagine our concern when we learned the average Londoner spends nearly half of their income on rent!
Unless you're coming from a similar high cost of living area, this may come as a shock. But as long as the rental market stays hot, prices will continue to make your eyes water.
Here are some of the factors that can raise or lower your monthly rent:
Housing type: From flat shares to three bedroom houses, you'll find all manner of accommodation in the city. It's obviously cheaper to rent a single room in a shared house than a studio flat in a full-service building.
Zone: London is organized into rings of transport zones. They radiate out from central London (Zone 1) all the way to the Zone 9 suburbs. In general, the higher number zone you live in, the less you'll pay in rent for similar properties (but your transportation costs will also go up).
Neighborhood: Everyone wants to live in posh Kensington or trendy Shoreditch. But your money will go much farther in places like Clapham and Islington. You can check out this map of London rents to figure out what neighborhoods fit your budget.
Proximity to a tube/train station: Landlords charge a premium for rentals within short walking distance of a station. Accepting a 15-20 minute walk to the nearest train/tube stop could save you 10% or more.
Amenities: Things like modern kitchens, garden access, and furnishings all impact the rental rate. There were flats on my street with the same floorplan as mine, but their rent was £200 less per month because they haven't been updated in 10 years.
Check out my step-by-step guide on finding a flat in London! It covers everything from choosing the right neighborhood to negotiating rent with landlords.
Renter's Insurance
Most London landlords will require you to take out renter's insurance as part of your tenancy agreement. We were required to show proof of our insurance within 30 days of moving into our flat.
Renter's insurance covers the value of your possessions, so you aren't paying to insure the property itself. Fortunately, that makes it pretty affordable.
You can expect to pay around £10/month for a rental insurance policy. The exact amount will depend on how valuable your stuff is and whether or not you insure special items like expensive jewelry.
Note that your insurer might offer an annual payment plan instead of monthly. It's often a little cheaper to pay the whole year in a lump sum, which is what we do.
One amazing difference between living in the US vs UK is how easy it is to compare prices on things like insurance, broadband, and energy.

We used the uSwitch website to find the best deals from the service providers in our area. I highly suggest you do the same to make the most of your monthly budget.
Gas and Electric
In London, you'll typically have your gas and electric provided by one company. And unless your place has a modern energy meter that bills by exact usage, you'll either need to submit meter readings every few months or pay a fixed price.
If you submit regular readings, the energy company will have a better sense of how much you should pay based on your usage. This will keep you from overpaying every month and having money sitting unusued in your account, or underpaying and getting an adjustment bill.
The fixed price comes from taking the average energy cost across the calendar year and dividing it by 12. If you've just moved into a new place, they'll go off of how much energy the former tenants used.
For a 1 bedroom flat, you can expect to pay around £121/month for energy from July 2023. Of course, the exact amount can vary based on if you're in a basement/top floor flat, if your windows have double glazing, if you do a lot of cooking at home, etc.
There was a lot of doom and gloom surrounding energy price hikes as we headed into the winter of 2022-23. While the goverment temporarily paused energy price hikes and issued payments via local councils to help ease the cost burden last winter (especially on lower-income families), there will be much less financial support moving forward.
Thankfully, the Ofgem price cap is set to decrease from October 2023, which should help keep gas and electric bills somewhat in check.
Like many European countries, gas is much cheaper than electricity (about 3x cheaper). So an all-electric flat will have higher energy bills than a traditional gas/electric mix.
For the record, we currently pay £180/month for gas and electric in our small 3 bedroom house.
Although we work from home and cook a fair bit, we also travel a lot and have a decent amount of natural light. And I'm a bit frugal when it comes to heating the place in winter…
Also, most areas have multiple service providers for gas and electric. To help you save money living in London, go online and compare prices to see which company can get you the best deal.
RELATED: The Best Budgeting App for Expats
Water
Most of the city is served by Thames Water, so there's no shopping around for this monthly expense in London. There are two different kinds of water bills: metered and unmetered.
If your flat has a water meter, you'll pay for your exact usage, plus a fixed amount for things like wastewater. If you don't have a water meter (we don't), you'll pay a certain amount based on the "charge area" (i.e. borough) where you live, and the size of your property.
You can see a breakdown of costs on the Thames Water website, including the current charges for unmetered connections.
Plan to pay £20-30/month for water. If you're on a metered connection and take lots of baths and showers, you'll pay more accordingly.
Thames Water has a bunch of payment plans ranging from weekly to annually, so you won't necessarily pay a bill each month. Our bill comes annually, but we set aside money each month for the day we get the yearly bill.
Save me for later!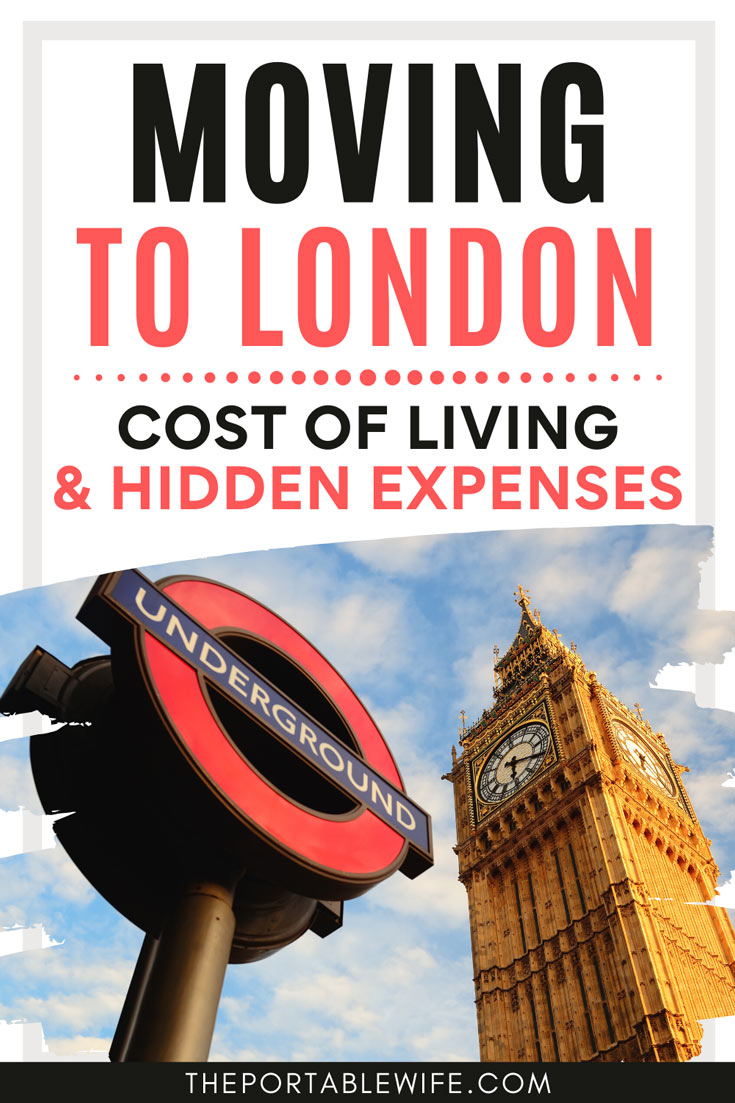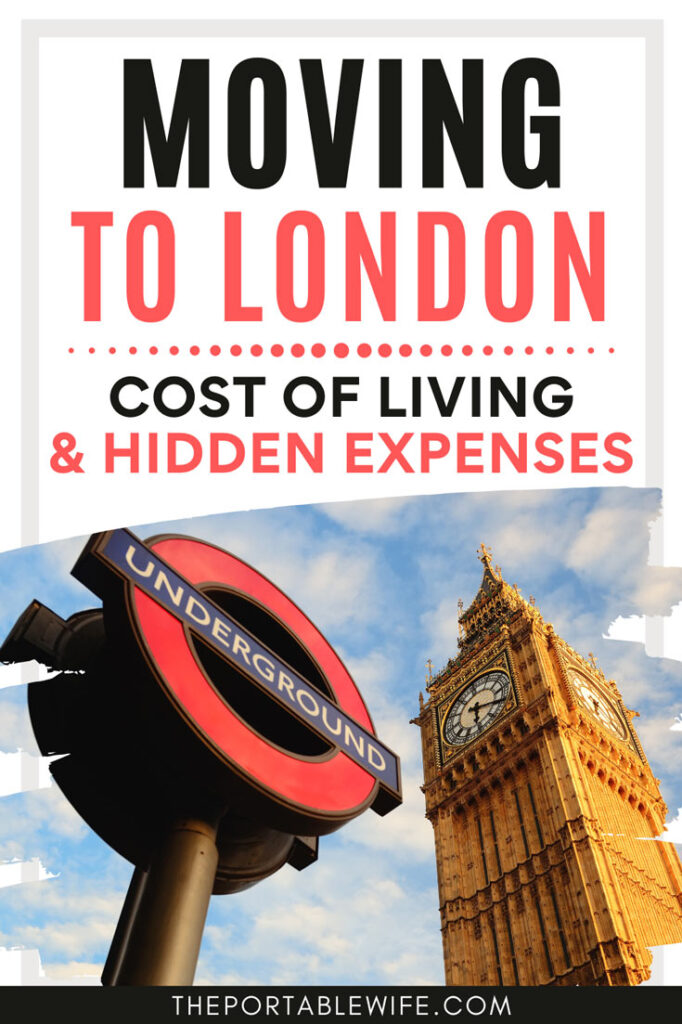 Internet
Good news: your broadband costs will be nice and predictable each month! What you pay will mainly depend on how much speed you want.
One of the pros of living in London is that most neighborhoods have multiple broadband providers. And the competition between them means you can get excellent upload and download speeds for a great price (at least compared to the US.). There are also discounts for bundling things like television and cellular service.
Our internet bill is about £41/month. We have a mid-range speed package with a minimum download speed of around 200Mbps, and it's plenty for two people who like to game and stream in HD.
Transportation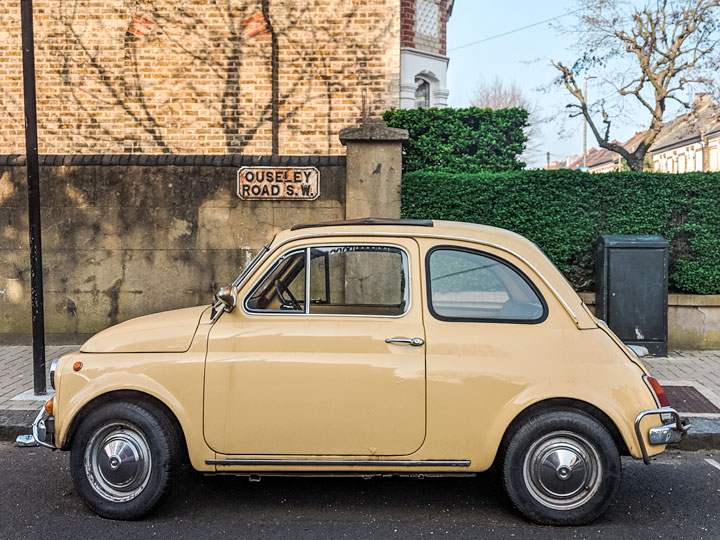 Like housing, your monthly transportation costs in London will vary greatly based on where you live. Rent may be cheaper in Zone 5 than Zone 2, but your transportation fares into central London will be almost double.
Most Londoners don't drive. Instead, we rely on public transit to get around, whether that be the bus, tube, or train.
I could fill an entire blog post on how public transportation works in London, so I'm not going to do that here.
Just know that most people who have to travel across zones for work buy a monthly or annual travel card. Travelcards are like passes you add to your Oyster card that provide unlimited travel by bus, train, and tube within certain zones.
Just as an example: a monthly travelcard for Zones 1-3 costs £184/month in 2023. Use this handy single fare and travelcard calculator to figure out your personal monthly commute cost.
Driving in the city is a major hassle and one of the things I hate about London. Most people who live and work in London won't need a car unless they have multiple children or need to travel the country for work.
If you only need a car for the occasional IKEA trip or holiday, it's cheaper to rent one. Zipcar is great for single day rentals.
Cell Phone
The competition amongst cellular services in the UK is so fierce, it's driven prices way down. Coming from the $60 cell phone bills of the US, I was jumping for joy when I bought my UK SIM card.
I pay £15/month for 5GB of data, 1000 texts, and 500 talk minutes. I can even use my data in a bunch of European countries without paying a fee.
Many Londoners (including me) opt for pay-as-you-go plans rather than annual contracts. This gives you the freedom to switch providers whenever you want and upgrade or downgrade your services as needed.
That being said, you can get a lot more data for the same monthly price if you choose to sign a 12-month contract.
Groceries
Food spending is one of those monthly expenses in London that depends heavily on your tastes and habits. If you're hitting up the farmer's market for organic produce every week, your grocery bill will be far higher than a thrifty shopper who gets everything from Lidl.
And if you don't like to cook (or your flat doesn't have much of a kitchen), you might spend most of your food money on dining out instead of groceries.
It doesn't help that the UK's high inflation and soaring cost of living is driven in large part by food prices, either!
Pro Expat Tip: Figuring out where to shop in London can be tricky, especially if you didn't grow up in the UK. I wrote a detailed guide on London grocery stores to help with that!

Expat.com also has a useful guide to buying food in London.
Now, I realize none of that is helpful when you're trying to estimate your food budget in London! So let's assume you cook most of your meals at home and bring your own lunch to work most days. And let's also assume you shop at Sainsbury's, a mid-range grocery store.
In this case, your monthly grocery bill for one person will be around £200-220/month. We spend around £500/month for two people who fit the description above.
Again, there are so many factors that could make this number higher or lower for you. I suggest being conservative in your initial budgeting, and tracking your grocery spending for the first few months to adjust as needed.
Dining Out and Delivery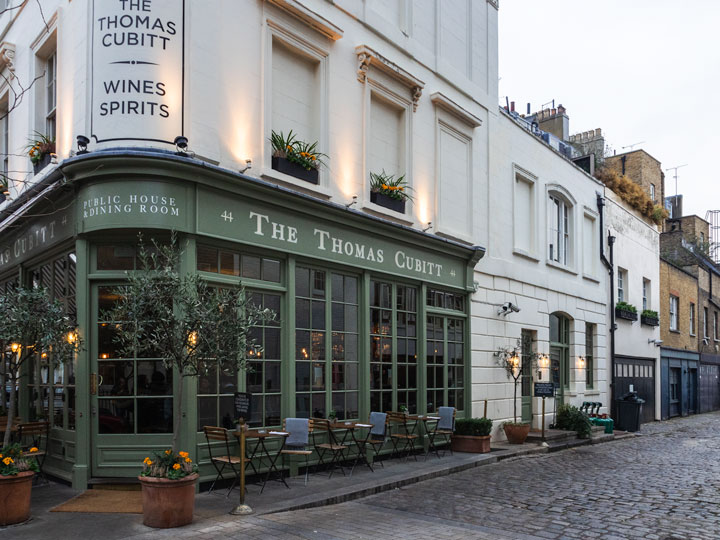 In a city with thousands of amazing restaurants and multiple delivery services, it's easy to spend a lot in this area. As food lovers who enjoy trying new cuisines, dining out and delivery are some of our biggest drivers to the cost of living in London.
In 2023, our average food delivery order cost £35 (plus a £2 tip). We don't dine out often, but when we do, it's close to the £35 average cost of a mid-range meal in London.
Another sneaky cost to consider is coffee. Many Londoners grab a morning brew on their way to work, and it adds up quickly. A cappuccino from a local coffee shop will set you back about £3 to £4 depending on the place.
Instead of offering a monthly amount to budget, here's what I suggest: look at what you currently spend in this area and add 20%.
While groceries are fairly affordable in London, restaurant prices are pretty inflated. And nowhere is this more true than drinks. It's not uncommon to pay £6 for a pint of beer and £12 for a cocktail.
If you're looking for delicious food that won't break the bank, check out my guide on cheap eats in London.
Household Items
Toilet paper, cleaning supplies, laundry detergent… these are things we all have to buy but often forget to budget for!
We spend an average of £30/month on household supplies. I've found prices on these types of items to be comparable to the US.
Personal Care
This is one area that doesn't have routine monthly costs. But if you're serious about budgeting, you should be setting aside a monthly average of your annual personal care expenses.
My 2023 personal care spend averages out to £60 per month. That included haircuts, a fancy spa facial, a bit of makeup, and several nice skincare products.
Before we moved to London, I made a spreadsheet of all our hair and beauty products and estimated haircut costs in GBP. I even included an annual facial! And then I divided that number by 12 to get my average monthly personal care cost for London.
For my long thick hair, I spend around £65 on a haircut and style. My husband gets a standard men's trim for about £35. Coming from a major US city, we spend about 10% more on haircuts in London.
Funnily enough, I stock up on most of my beauty products during our return visits to the US. But that's only because it took me years to find products that worked for my sensitive skin, and many aren't sold in the U.K.
Entertainment
From Netflix to theatre tickets, this category is all about having fun. And we all have our own ways to spend our free time, so I can't presume to put a number on this monthly expense.
The vast majority of our "entertainment" spend goes towards travel. We don't spend much on anything else aside from the occasional video game and our streaming subscriptions.
Whatever your circumstances, be sure to budget for recurring costs: streaming services, satellite TV, video game subscriptions, etc. After that, it's up to you.
I will say that there are tons of cheap and free things to do in London, from visiting the amazing museums to catching a comedy show at a pub. So if you're stressing about money, know that you can find plenty of entertainment options in London that cost little to no money.
Other Expenses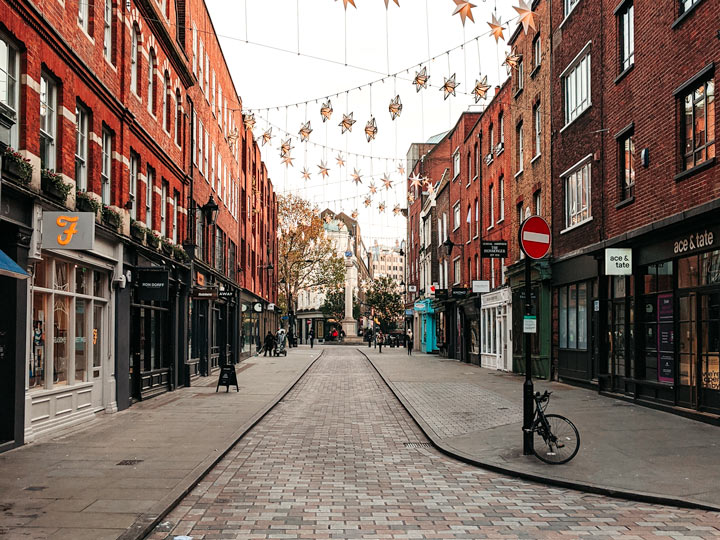 Last but certainly not least, you have the "other expenses". For me, this includes things like pet supplies, dry cleaning, clothes shopping, gifts, and dental cleanings.
I suggest looking at your current spending in these miscellaneous areas to inform your London budget. Coming from the US, most of this stuff was comparably priced.
However, clothing in the UK is about 20% more expensive than in the US. Keep that in mind if you like to buy new clothes throughout the year!
Summary of 2023 London Living Expenses per Month
Looking for the tl;dr version of the cost of living in London? Here's a handy reference table:
| Expense | Average Cost |
| --- | --- |
| Rent (1 bed) | £2,109 |
| Insurance | £10 |
| Energy | £121 |
| Water | £30 |
| Internet | £41 |
| Transportation | £184 |
| Cell Phone | £15 |
| Groceries | £220 |
| Dining Out/Delivery | £170 |
| Household Items | £30 |
| Personal Care | £60 |
| Entertainment | £30 |
| Total Monthly Cost | £3,020 |
Remember: these costs are an average by month! Most people don't spend exactly £60/month on personal care–it may be £0 for 3 months and £100 the next.
Also, you can reduce that monthly cost dramatically if you decide to flat/house share, as you'll be saving on rent costs and splitting utilities.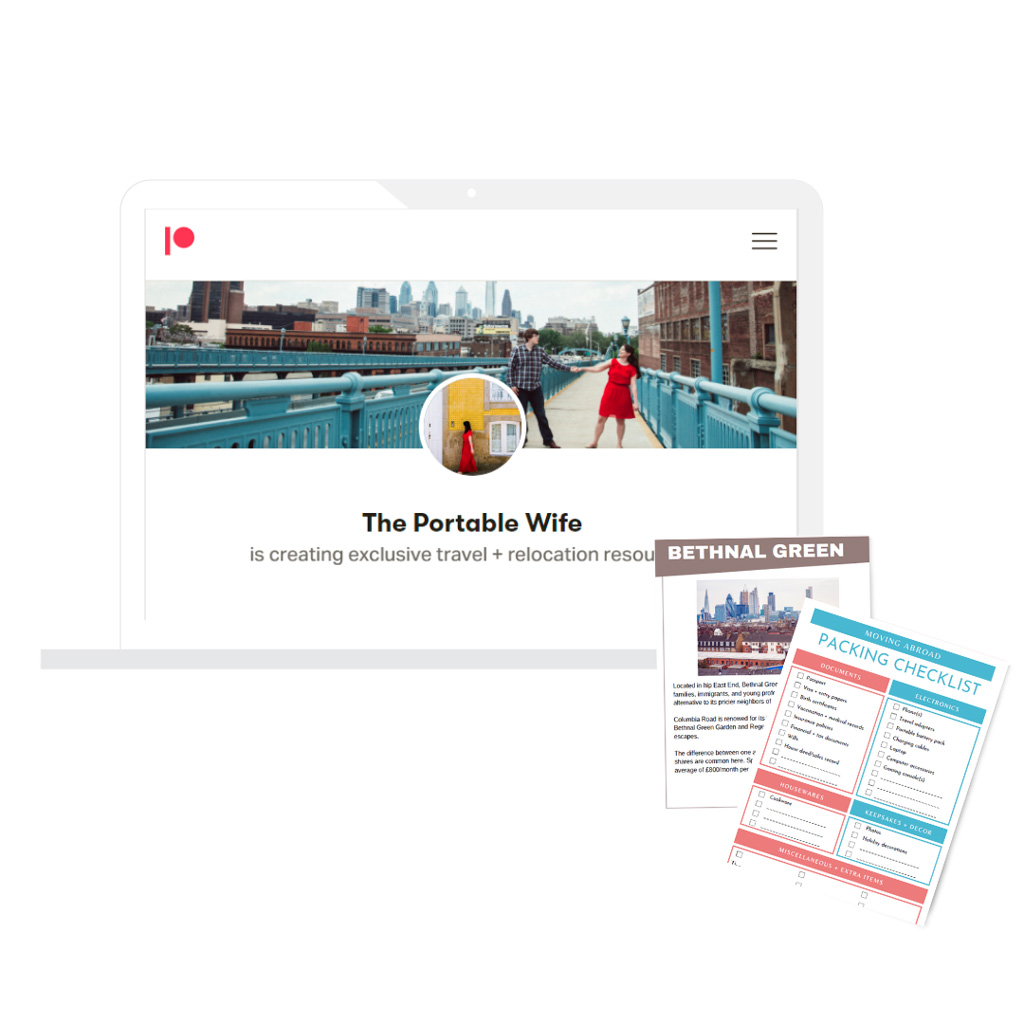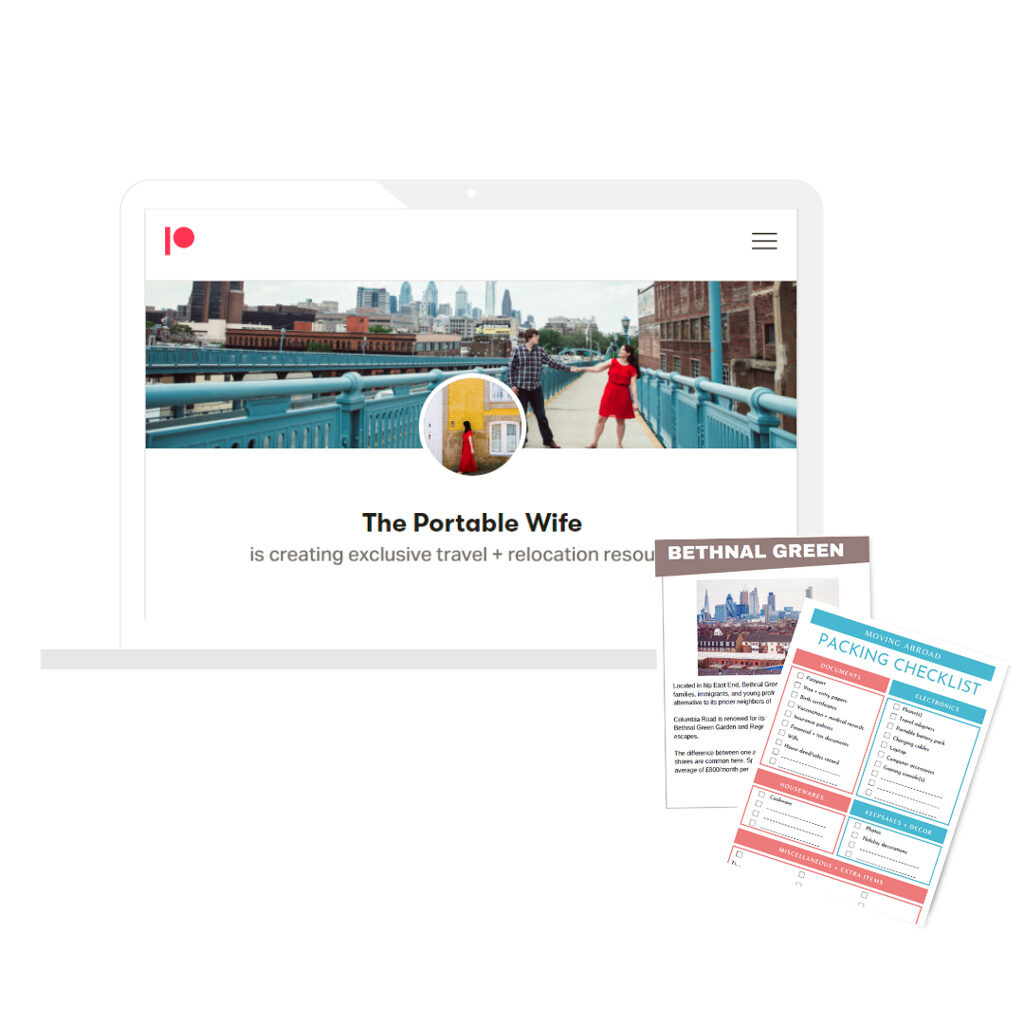 Want more travel + relocation tips?
Become a member of my Patreon group for exclusive access to my resource library, including:
Printable packing lists for moving + travel
Money-saving tips
Insider travel guides
And much more
Annual Cost of Living Expenses in London
In addition to your monthly expenses in London, you'll need to pay a few bills every year. Here's what to expect.
Council Tax
In the UK, renters also have to pay council tax, which is like property tax. Sometimes landlords will pay it for you and just add the cost to your monthly rent. But usually, you'll get an annual bill in the mail that you're responsible for paying.
How much you pay depends on your borough and property value. KFH has a useful council tax tool that will show you tax bands by borough. Fortunately, students don't have to pay council tax, and single occupants get a 25% discount.
Council tax can be very expensive, so do your research before signing a lease! We used to live in one of the cheapest council tax boroughs, and still paid over £1,000/year.
Telly Tax
If you own a television in the UK, you are required to pay an annual television licensing fee (i.e. "telly tax"). This fee helps pay for free over-air television and services like BBC iPlayer.
In 2023, a TV license cost £159/year.
This fee goes up slightly each year (usually around £1.50) to account for inflation.
Be sure to pay your licensing fee as soon as you purchase a TV or bring one over from another country. There are hefty fines for failing to register your television.
Managing your money abroad
Readers often ask me how I move money between international bank accounts without paying huge fees. Luckily, there's an easy and cheap solution:
I first used Wise (formerly TransferWise) when we needed to pay our London flat deposit, and it was SO much simpler and cost-effective than doing an international wire transfer from my bank. Today, I regularly use Wise to send money from my UK bank account to my US accounts.
Because I get paid in multiple currencies, I opened a Wise Multi Currency Account, which lets me send and receive money in over different 40 currencies. It even comes with a multi-currency debit card!
Open a Wise account today to get real exchange rates, speedy transfers, and ultra-low fees.
I hope this helps you calculate your monthly expenses in London!
For more relocation help, check out my in-depth moving to the UK guide.