Getting visas and overcoming language barriers are well-known challenges of living abroad. But one area that's often overlooked is the financial cost of moving your stuff from one country to another.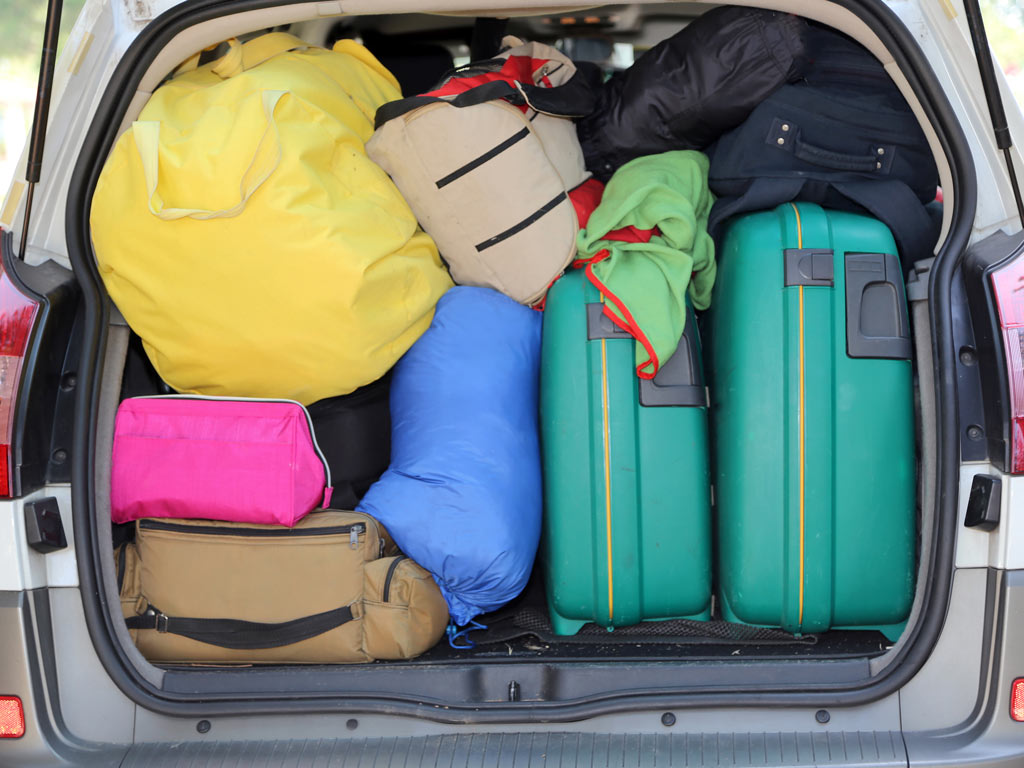 I certainly wasn't prepared for the five-figure quotes we received for our relocation to London from the US, which is why I turned my efforts towards researching how to move abroad cheaply.
Now, I won't sugar-coat the truth: moving abroad on a budget is hard.
It's far easier to pay a company to pack up all your stuff and send it to your new place. But if you're reading this post, you probably don't have tens of thousands of dollars–or a big company relocation package–available for pricey international shipping.
Moving abroad cheaply requires a bit of time, effort, research, and self-reflection. However, the feeling of arriving in a new country free of clutter (and debt) is worth it.
This post contains affiliate links. As an Amazon Associate, I earn from qualifying purchases. For more information, click here.
RELATED: Cost of Moving to the UK: 30+ Expenses to Budget For
Tips for moving abroad cheaply
#1. Start downsizing well in advance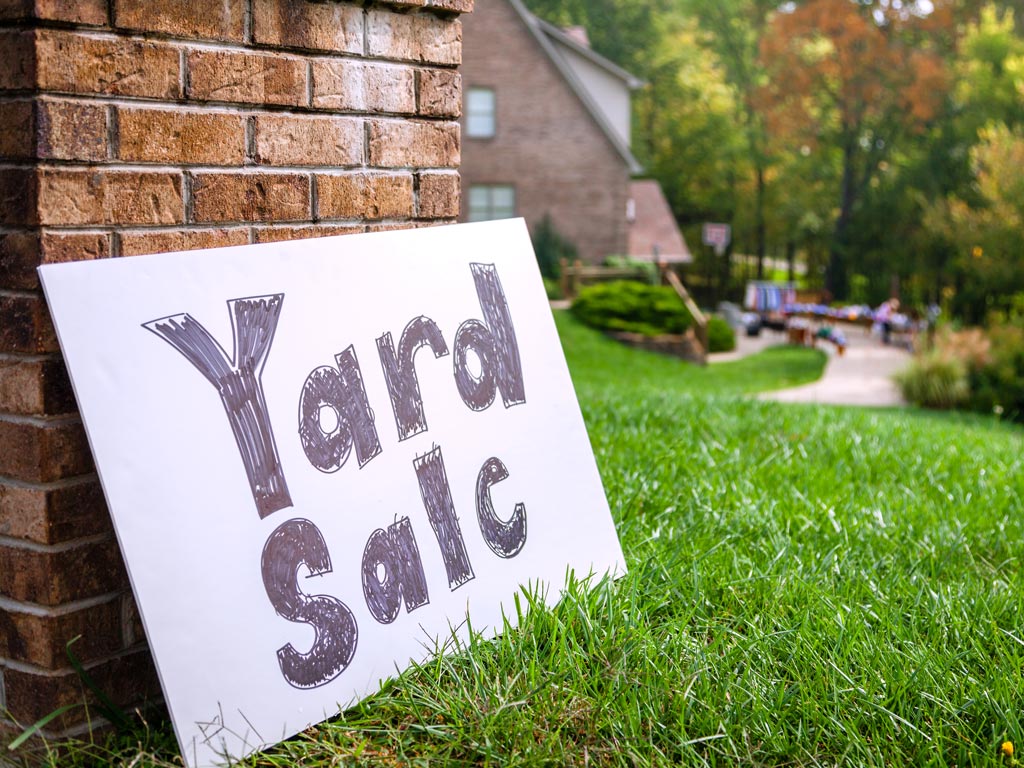 There's a simple formula for how to move abroad cheaply: the less stuff you have, the less money it costs to move.
Sounds obvious, right? Unfortunately, downsizing before moving abroad is harder than you think.
I've never been one to let clutter fill my home. Aside from a few dog toys on the floor and some decorative items, you wouldn't find much "stuff" just sitting around on tables and shelves.
However, when it came time to sort through every possession we owned, I had a disturbing realization. Despite the appearance of not having much stuff, my drawers, cabinets, and storage closets were positively packed with things.
I foolishly thought that downsizing our stuff would take a few days at most. In reality, it took nearly two months' worth of weekends, and eventually became a part-time job in the weeks leading up to our move. My free time was utterly consumed by Craigslist.
Trust me: you don't want the pressure of emptying out your place on top of visa stress, farewell parties, and the million other obligations that come with relocating abroad.
Even if you don't plan on selling everything and starting over in your new country, there will be plenty of things you can't or don't want to bring with you. And you don't want to get stuck packing things you couldn't rehome just because you ran out of time before your move date.
I recommend that you start downsizing the moment you know you're moving overseas. Giving yourself months of lead time takes the stress out of paring down your belongings. And if you're the type of person who feels a strong emotional attachment to your things, it gives you the time to make peace and say goodbye to your items.
You can do this in a number of ways, from a traditional yard sale to donating it to charity (and getting a tax write-off if you're in the US). We even sold a fair bit of our furniture to the people who bought our house.
Check out my complete guide to decluttering before moving abroad for more tips!
#2. Consider selling bulky items and replacing them after moving
In the business of moving stuff abroad, everything comes down to dimensions.
An empty 10'x10' box costs nearly as much to ship empty as it does full. That means bulky items will be expensive to ship, no matter how much they weigh.
A lot of people moving overseas start off thinking they'll ship some of their furniture to their new country. But that "little dresser" you love so much can easily cost triple its value in shipping fees.
Unless you own a bunch of designer furniture or expensive artwork, it's almost always more cost effective to sell bulky items and replace them in your new country. Especially if you're moving into rented accommodation that's part-furnished (a common feature of rentals outside North America).
As someone who moved abroad just two years after buying and furnishing a new home, I know how painful this process can be. I still get a bit sad when I think of my lovely hardwood dining table we left behind. But I'm comforted by how much money we saved–and earned–by selling our furniture.
#3. Get at least three quotes from moving companies
Sometimes, hiring an international moving company is unavoidable. You might have heirloom furniture that you can't bear to part with, or an oversized package that can't be taken as checked luggage.
If you decide to work with a third party shipping company, do yourself a favor and get three quotes from three different companies.
The three quotes method applies to any situation where you're hiring a company, whether it be for moving house or renovating a bathroom. It protects you from getting overcharged, and from working with low-quality service providers.
Because international shipping costs are calculated by weight and volume, you shouldn't see huge price differences between companies. But things like insurance cover and delivery times will vary, and you get what you pay for.
Obviously, choosing the cheapest company is the easiest way to move abroad on a budget. However, you also need to consider things like reviews, timelines, and insurance amounts. Paying to ship your $3,000 TV with a company that doesn't cover TV protection is a huge gamble that could end up costing you.
RELATED: The Ultimate Moving Abroad Checklist
#4. Avoid shipping by air
If you look at your moving quotes, there will probably be two or three prices: one for air, one for sea, and possibly one for land depending on your location. The price that makes your eyes pop out a bit will be the air shipping estimate.
As you'll see, air shipping is off the table for people moving abroad on a budget. And when it comes to international shipping options, that leaves most of us with the sea route.
Of course, each method has its pros and cons. Shipping by air only takes a few weeks, but it's incredibly expensive (like $8,000+ for a one bedroom apartment). Shipping by sea is about 4-5 times cheaper, but it can take 3-6 months to get your belongings.
Here's the thing about shipping by sea: if you can live without your stuff for 3-6 months, do you really need to bring it?
Third party shipping also comes with a lot of paperwork in most countries. You'll often need to fill out applications and customs forms in advance, including detailed inventories and item values. It's time-consuming at best, and costly at worst, as moving companies roll those administrative tasks into their fees.
The real answer to how to move abroad cheaply is to skip shipping altogether and bring your stuff as checked luggage.
This is what my husband and I did! We moved abroad with only suitcases, duffel bags, and a few plastic storage bins, and it only cost us a few hundred dollars in excess baggage fees.
---
#5. Pack using duffel bags and plastic storage bins
Did you know you can check luggage other than suitcases and travel bags? I had no idea it was okay to take cardboard boxes and plastic bins as checked baggage on a plane until I started researching how to move overseas cheaply.
While every airline has its own policies about checked and excess baggage, most large carriers (Delta, United, British Airways, etc.) are fine with non-standard packages. Just be sure to check the size and weight requirements for your particular airline and flight.
We used these duffel bags as well as these plastic storage bins to pack most of our stuff. The rest went into the couple of suitcases we already owned, as well as this hardshell suitcase we bought to protect large, fragile items like our cordless vacuum cleaner.
Duffel bags are awesome because they fold down to take up little space. And the plastic bins are stackable and can be used to store things like holiday decor in your new place. Plus, all of it can be used again and again for future moves–local or international.
Most international flights allow you to have two checked bags plus a carry-on bag, so you may only need to pay for a couple of excess luggage items to move everything.
Check out my moving abroad packing list for other tips!
#6. Score free boxes from unlikely places
Buying boxes is an unnecessary moving expense. You can get free boxes from all sorts of places if you ask politely:
Grocery stores
Home supply stores (Home Depot, Lowes, etc.)
Restaurants
Schools (I scored a bunch of empty printer paper boxes with lids when I was teaching)
If you plan on bringing boxes as checked luggage, be sure to use heavy duty packing tape to seal the flaps tightly.
Save me for later!
#7. Use clothes and linens instead of bubble wrap
Have you checked out the price of bubble wrap lately? That stuff is expensive!
Instead of shelling out tons of cash for bubble wrap, use your clothes and linens to protect your fragile items. Thick sweaters and cozy pajama pants make excellent cushions for electronics, and socks are great for wrapping up delicate things.
#8. Know when to DIY and when to call in the professionals
Most of these tips for moving abroad cheaply dealt with stuff. But what about pets?
While we DIY'd most of our move, we did call in a professional that specialized in moving abroad with pets. Many countries have complex rules and paperwork for relocating animals, and a single mistake can lead to long quarantines or refused entry.
Bringing our dog to London was by far the most expensive part of moving abroad, but the peace of mind was worth every penny.
Looking for more moving abroad advice? Check out these posts: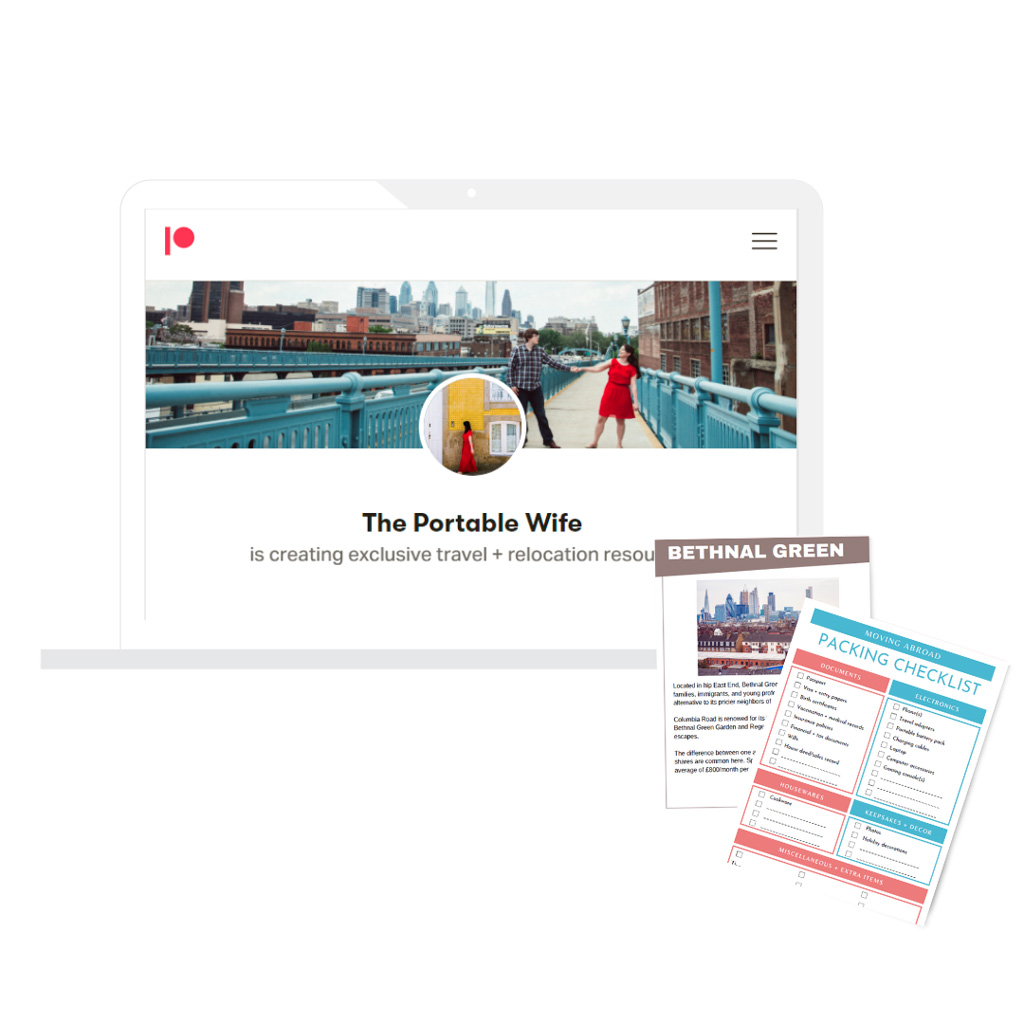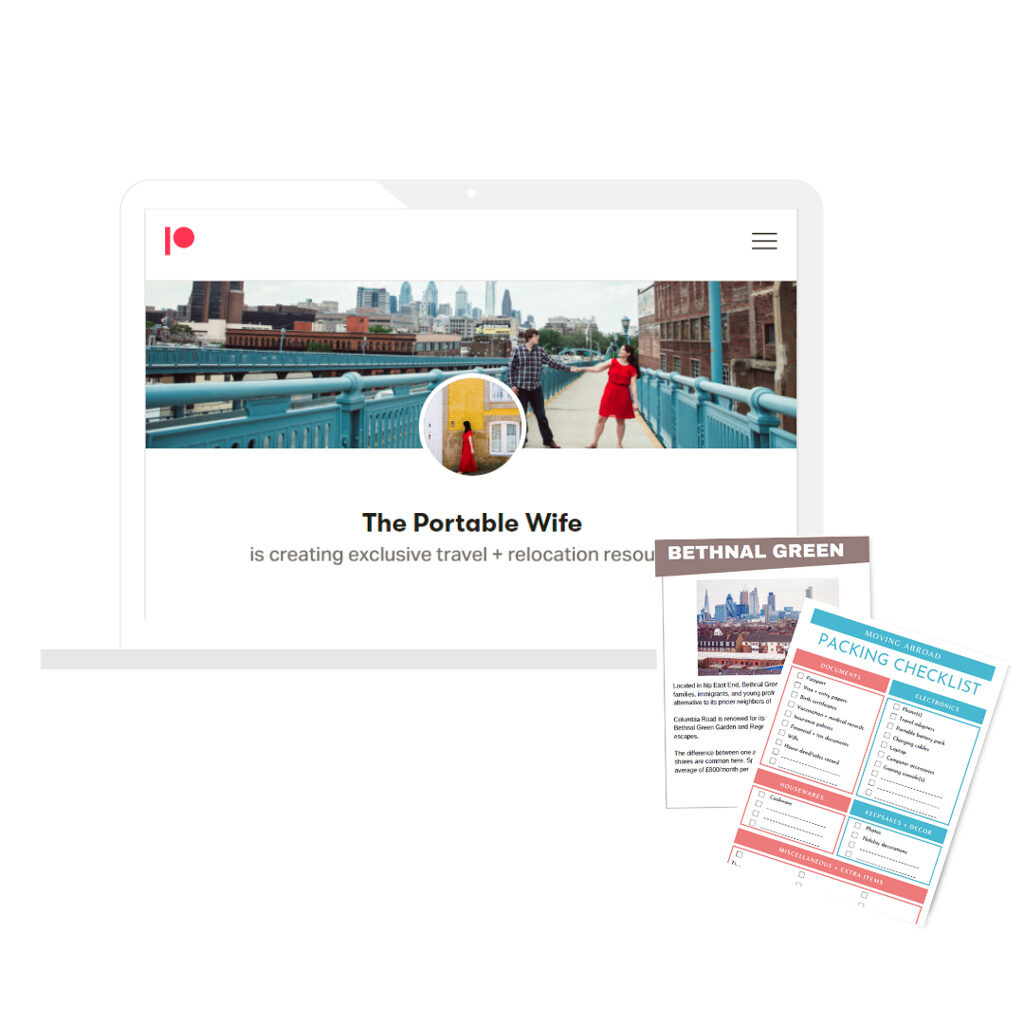 Want more travel + relocation tips?
Become a member of my Patreon group for exclusive access to my resource library, including:
Printable packing lists for moving + travel
Money-saving tips
Insider travel guides
And much more