So you want to move to London: congratulations! Moving to London from the US was one of the best decisions of my life. But it didn't come without its challenges. That's why I've compiled a detailed moving to London checklist to help you navigate the process.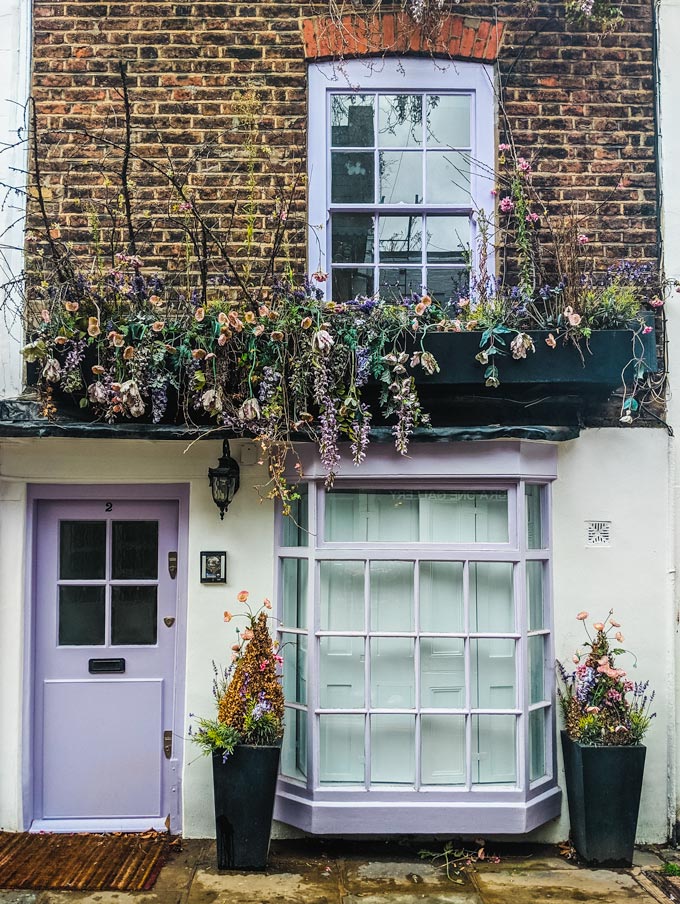 This in-depth moving to London guide will walk you through all the logistics, from the legal side of UK immigration to the day you receive your shiny new residence card. As post-Brexit policies continue to evolve, I'll plan to keep updating this moving to London checklist as needed.
Although this guide on what to do when moving to London was designed for expats, it works for UK residents as well. Just skip the visa-related stuff, and be glad you don't have to worry about those items!
Because I can't address each country's unique circumstances in a single checklist, I've included relevant links to the UK government website for more information.
RELATED: How to Move to the UK: Ultimate FAQ
Without further ado, here's my London relocation checklist for expats.
This post contains affiliate links. As an Amazon Associate, I earn from qualifying purchases. For more information, click here.
Moving to London Checklist: 6 Months Out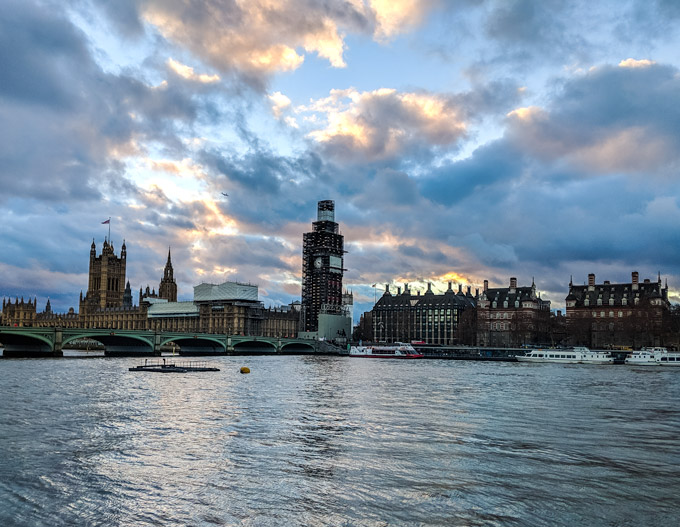 Make sure moving abroad is the right decision
Despite what you see on TV and films, moving abroad is not something to do on a whim. Before you set off on your quest to relocate to London, ask yourself these five questions to ensure it's the right decision for you.
For example, do you have any friends or family living in London? And if not, will you be okay without a safety net of trusted acquaintances? Will this move help or hurt your career?
I'm sure some of these questions have crossed your mind. But before you proceed down this moving to London checklist, do yourself a favor and reflect on the pros and cons of living in the capital (and England as a whole).
Confirm your UK Visa requirements
Sorting out your visa should be the very first thing on your moving abroad checklist.
Depending on your citizenship, getting a UK visa could be anywhere from unnecessary to nearly impossible. And of course, ongoing Brexit negotiations means these rules are subject to change. Below is a quick summary of UK visa rules, though I highly recommend visiting UK.gov's handy visa requirements page for your specific country.
Important Note: All residential visa applications must be made from outside the UK. So don't think you can "take a vacation" to London and apply for a visa from your hotel room.
EU Citizens: As of 2021, the UK is no longer a member of the European Union (EU). Freedom of movement with the EU ended with Brexit, and EU citizens who don't have pre-settled or settled status in the UK must now apply for visas like other third country nationals.
Commonwealth Citizens (Australia, Canada, etc.): The easiest route to a UK visa for Commonwealth citizens is via the Youth Mobility Scheme (formerly known as the Tier 5 Mobility Scheme). It allows citizens aged 18-30 to apply for the right to live and work in the UK for 2 years. If you want to stay in London for longer, you could use that time to find an employer who can sponsor you on a Skilled Worker visa (though you'll need to return home to apply).
Another route is the UK ancestry visa. It requires that you prove one of your grandparents was born in the UK. You also have to be able to work to apply for this visa.
If none of the above applies to you, you'll need to find a skilled job with an employer who can sponsor you under a Skilled Worker visa (formerly known as the Tier 2 general visa). Or, if your employer has an office in the UK, you could try for an Intra-Company Transfer visa.
American Citizens: Moving to England from America is rather difficult if you're not eligible for an ancestry visa. You'll likely need to find an employer who can sponsor you on a Skilled Worker visa. And there are salary requirements (around £26,000/year for most people) and other financial rules that must be met. Moving to London with no money isn't an option.
If you're lucky enough to work for an international company, you could also move on a Tier 2 Intra-Company Transfer visa.
Students: Moving to London with a student visa (Tier 4) seems like a great idea at first. But there's an important catch that many people don't realize: not all student visas allow you to work. Only students with full-time, degree-level coursework have the right to work in the UK. And universities often set limits on how many hours you're allowed to work each week. So do your research before going down this route.
Other Visa Options: In addition to the UK visa options I listed above, there are a few lesser-used routes that might be open to you. There are several Tier 5 visas for temporary workers that last for 1-2 years. These visas are granted for workers in the creative, entertainment, religious, charity, and government fields.
There are also visas for certain careers on the "shortage list". The list changes with the UK economy, but frequently includes engineers, nurses, and other highly specialized fields.
And of course, there are spousal visas that let you move to the UK if you've married a UK citizen.
Calculate your cost to move to London
From visa fees to plane tickets, there are plenty of expenses when it comes to moving abroad. The cost to move to London will vary greatly from person to person, but here are a few things to consider:
Visa fees (look these up on the UK.gov website for your specific visa)
NHS healthcare surcharge (part of the visa application)
Legal fees if using an immigration lawyer
Shipping costs for your belongings (get a few quotes from reputable movers)
Pet relocation costs (this can be extremely expensive)
Plane tickets
Transport from the airport to your accommodation (assuming you have a lot of luggage)
Accommodation for flat hunting
Flat hunting and rental fees (usually first month's rent, 4-6 weeks for security deposit, and estate agent fees)
Furnishings and household goods
Again, there's no "magic number" I can give for the cost to move to London, because it depends on how much stuff you're bringing, your monthly rent, etc. But I can say that it will be far more than you expect!
So do your research and come up with a ballpark estimate for your relocation. I found a spreadsheet to be extremely helpful when planning out my London relocation expenses.
Check out my post on our total cost to move to the UK for more details.
Moving to London Checklist: 3-5 Months Out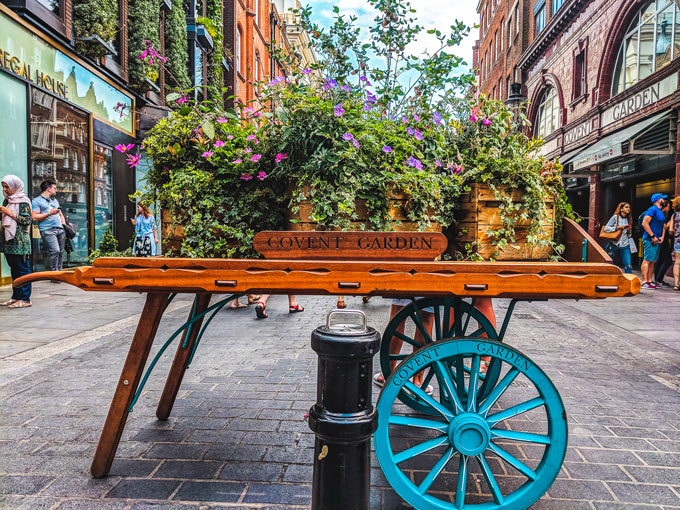 Submit visa paperwork (if applicable)
Most UK visas require a hefty amount of paperwork, as well as an in-person appointment. You're also required to send in your original passport with the final application, so be sure to factor that into your travel plans.
Getting your visa approved is the most essential thing on this moving to London checklist, so read up on the processing timeline, including how far in advance you can submit paperwork.
Make arrangements for your pets' travel (if applicable)
Under the PETS Scheme, it's become a lot easier to import animals into the UK. The mandatory quarantine period for dogs is gone! Instead, pets can undergo a series of vaccinations (and blood tests, depending on your country of origin) and legal paperwork to move with you to London.
Because the UK is a rabies-free country, the regulations are very strict, down to the color of ink required on each form. Be sure to work with a knowledgeable vet and pet importer, as a single paperwork mistake can lead to refused entry.
This is why we chose to work with a pet relocation company to move our dog to London. They handled everything from reviewing the vet's documentation to booking cargo space. It was expensive, around $5,000 for the full service including door-to-door transportation. However, it was money well spent.
I also wrote an entire guide on how to find pet friendly apartments in London, as well as renting in London with a dog. You can find more information on dog import requirements near the end of the post.
Downsize your belongings
In case you haven't realized yet, moving to London is expensive! We requested quotes from a few international moving companies, and were completely floored by the cost. And that wasn't even for any furniture, just a few plastic storage bins worth of stuff, and a couple other items.
We quickly realized it would be much cheaper and easier to move to London with only checked luggage. I wrote an entire post on downsizing before moving abroad, as well as an ultimate guide to selling everything and moving, where I share my tips for the process.
In the end, we only spent about $400 on excess baggage fees, and we made over $3,000 in the process. Plus, I was still able to keep pricey essentials like my vacuum cleaner and some cookware instead of paying to ship or replace them.
If you only take one piece of moving to London advice from this post, make it this.
Find a job (assuming you didn't need one to obtain a visa)
You probably took care of this step if you're moving to London from Australia or another visa-requiring country. But if not, now is the time to do it.
Even if you're from the EU, no landlord is going to let you a flat without a job. You may have the right to live in the UK, but in London's competitive lettings market, your jobless tenancy application will fall to the bottom of the pile.
Fortunately, London's economy is strong, and there's plenty of opportunity for workers in all fields. I suggest starting your search on Indeed and LinkedIn.
If you're part of a large alumni network, look into what resources they have available. Many universities have online job boards and LinkedIn networking groups for alumni.
Signing up with a recruiting firm is also a good idea, especially if you're in a desirable field.
Determine your London cost of living budget
Once you figure out your salary, it's time to do some budgeting. The cost of living in London is notoriously high, though you might lose some expenses by moving to the city.
For example, you probably won't need or want a car, and your public transit costs will likely be much less than a car payment, insurance, and fuel. However, you'll likely pay more for rent and dining out than you did back home.
Check out my comprehensive guide on monthly expenses in London! It covers everything from average utility bills to transportation to personal care.
Coming up with a reasonable budget for housing expenses can be challenging for expats. Money Saving Expert's salary calculator was a helpful starting point, but the best thing to do is ask HR/payroll to send you a pay stub estimate. Having an accurate budget is essential for deciding what neighborhoods to target, and figuring out how much space you can afford.
In the UK, renters also have to pay council tax, which is like property tax. How much you pay depends on your borough and property value. KFH has a useful council tax tool that will show you neighborhood tax bands. Fortunately, students don't have to pay council tax, and single occupants get a 25% discount.
Save me for later!
Moving to London Checklist: 2 Months Out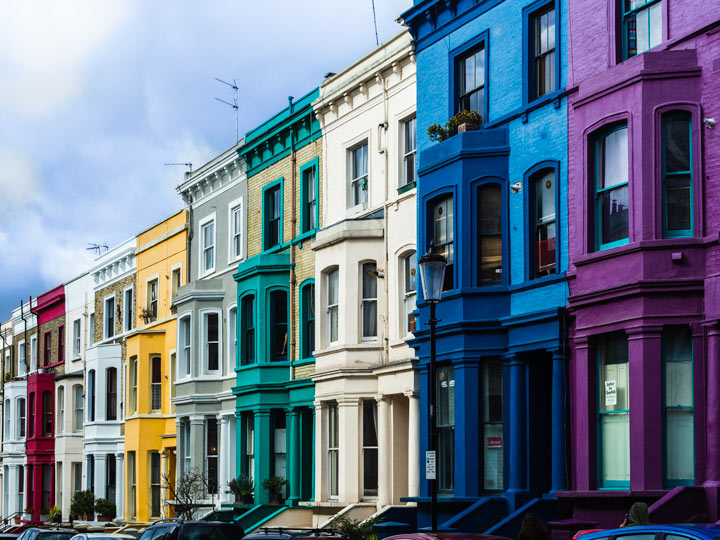 Scout out neighborhoods
Now it's time for the fun part! If at all possible, I highly recommend scouting out London neighborhoods in person. There's only so much you can learn from Google Maps street view and internet searches.
If that's not possible, leverage the internet! I read everything from Movebubble's London area guides to Reddit forums about crime rates and neighborhood restaurants when I was choosing a London neighborhood.
I've also written an entire guide on finding flats in London as an expat, where you'll find pro tips on choosing the best London neighborhood.
Another option is to hire a London relocation agent. This is especially helpful if you need to conduct your flat search from overseas, or if you have additional challenges like moving with pets or school-aged children.
Finally, I recommend doing some sightseeing while you're looking at places to live. You'll get a better feel for the city and how long it takes to travel by public transit. My 4 day London itinerary will guide you around the city's highlights and hidden gems.
Secure a flat or long-term rental
People are generally split on the decision to secure a flat before moving or start with a long-term rental. Personally, we had a large dog and a bunch of luggage, so having to effectively move twice was not ideal.
However, it would be far less stressful to start off in a short-term apartment like a VRBO or extended-stay hotel for a few weeks. That way, you'll have longer to find the perfect flat, instead of having to rush into something. Luckily we love our flat, but it could have turned out very differently given our very short search window.
Please check out my in-depth guide on successfully renting in London with a dog if you're bringing pets.
How to Pay Your Rental Deposit Without a UK Bank Account
One unexpected challenge we had when moving to London was paying the deposit on our flat. The estate agent only took UK debit cards or international wire transfers, and our banks needed a week and a $50 fee to make that happen.
Luckily, we found an easy and cheap solution: sign up for a Wise account!
Within 24 hours, we were able to pay the deposit in GBP using our US credit card. Today, we still use Wise (formerly TransferWise) to send money from our UK bank account to our US accounts.
And because I wanted access to a UK bank account right away, I opened a Wise Multi Currency Account. It lets me send and receive money in over different 40 currencies, and even comes with a multi-currency debit card! You can start paying for things in pounds before you even arrive in the UK.
File your Transfer of Residency form
One critical element of this moving to London checklist is the Transfer of Residency (ToR) form. Essentially, the ToR provides import tax relief for people who are moving to the UK. Without a ToR form, you'll have to pay tax on anything shipped to the UK, including pets.
It takes a few weeks to have your ToR form approved by HMRC, so it's best to apply for relief as soon as possible. The form is submitted online. As part of the application, you'll need to compile a loosely itemized list of everything you're shipping, including an estimated value.
"Loosely" here means its okay to group like things together as one item, such as "kitchenware" or "men's clothing". Fortunately, there's no need to itemize your sock drawer by size and color.
Moving to London Checklist: 1 Month Out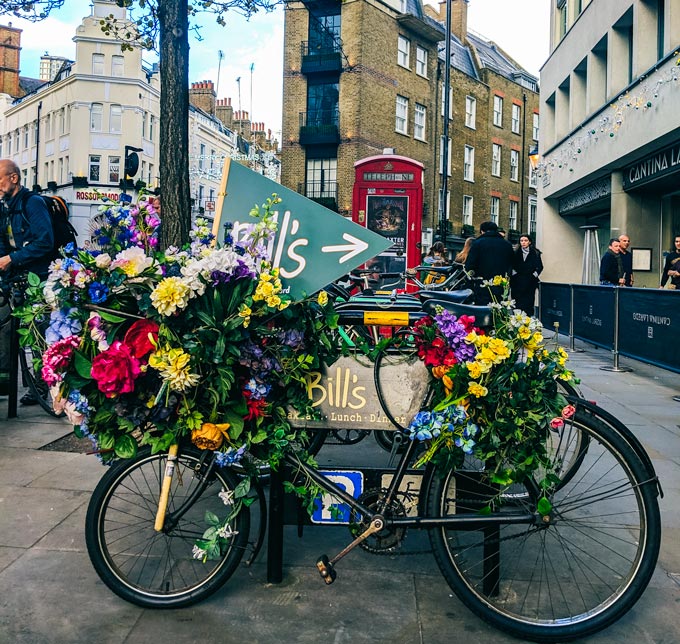 Finalize any remaining paperwork
With the big move date close at hand, it's time to wrap up any remaining paperwork for the relocation. For example, you might need to send your landlord a copy of your approved visa and sign the official tenancy documents.
If you're traveling with a dog, you'll need to mail your finalized vet paperwork to your importer.
And if you're shipping belongings, you'll need to share your Transfer of Residency declaration number and paperwork with your moving company.
Pack up your belongings for transport
Packing for London was a big undertaking, and I'm glad I started well in advance. If it feels overwhelming, just start by packing one box or bag a day. Begin with the non-essentials, like photos and other things you won't need leading up to the move.
Use my moving abroad packing checklist to ensure you don't forget anything!
The week before we moved out of our house, we had packed up basically everything. We used disposable plates and silverware, and only kept that weeks' worth of clothing in the closet. It made moving day so much easier.
Moving to London packing checklist
If you're looking for a useful starting point, here are some things to include in your moving to London packing checklist:
Visa and entry documents
Cash (£100 should be plenty to get you from the airport to your place if you're having credit card troubles)
Birth certificates, marriage licenses, tax returns, and other important documents (keep them in a small lockbox inside your carry-on)
Personal electronics + charging cables
Clothes + accessories
Winter jacket + outerwear
Rain jacket (much better than trying to walk around crowded London streets with an umbrella)
Waterproof or water-resistant shoes (Chelsea boots are popular for a reason!)
Keepsakes
Pet food + care
Medication
Toiletries
Misc. items you decided to keep (we brought video game consoles, my fancy chef's knife, and books among other things)
Pack a "first day" bag of essentials
One of the best moving to London tips I can share is to pack a "first day home" bag. After the stress of an international move coupled with jet lag, you won't want to wade through a bunch of suitcases to find your cozy pajamas.
Put together a small backpack or tote bag with a day's worth of clothes, toiletries, and any other essentials. And bring this bag with you on the plane!
Set up utilities (if applicable)
If you opted to lease a flat right away, you'll need to contact the various utility companies to switch everything to your name. Some landlords will take care of this for you, so be sure to clarify that before you start making phone calls.
In London, there are tons of options for utility providers and payment schedules. There's even a handy website called uSwitch that lets you compare prices and services for your address.
For electric and gas, you can choose from dozens of providers that let you pay monthly, quarterly, or annually. Depending on how your house/flat is set up, you may need to submit a gas and electric meter reading every couple of months. Some places have been fitted with Smart Readers, which means you'll be billed by exact usage.
For water, you'll likely be served by Thames Water. If your place has a water meter, you'll be billed twice a year. Flats/houses without water meters are billed annually. However, you can choose to pay in instalments, as frequently as once a week.
Most importantly, contact your desired internet provider as soon as possible. It can take WEEKS to get your modem and service turned on, even if your place is already wired. We had to hotspot off of our phones for the first two weeks of living in London.
Secure your valuables in a carry on bag
The last pre-departure item on this moving to London checklist is critical. Do not put any valuables, keepsakes, or vital paperwork in your checked luggage!
Set aside space in your carry-on bag for wedding mementos, jewelry, video game consoles, and other expensive or irreplaceable items.
And regarding paperwork: if you applied for a visa, remember to bring your official "leave to enter" letter with you on the plane! You need to show this letter, along with your passport's UK visa stamp, to the immigration officers upon entering the UK.
What to do After Moving to London: Your First Week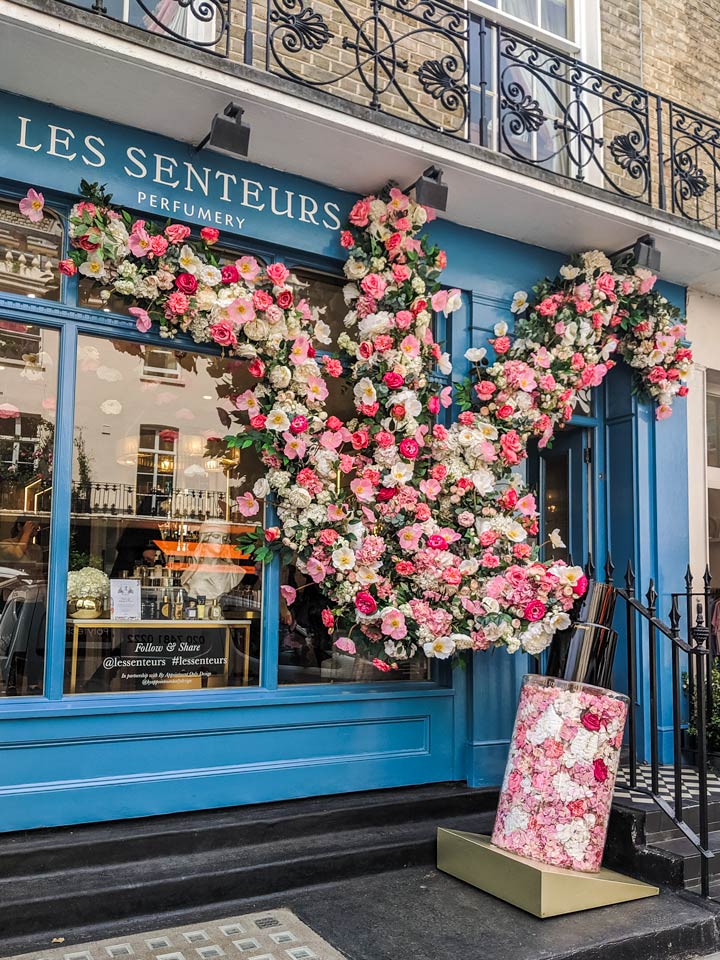 Buy an Oyster Card (if you don't have a contactless card)
You'll be doing a lot of traveling around London for appointments and shopping when you first arrive. And in order to use the TfL (Transport for London) public transit system, you'll probably need an Oyster card if you've moved from overseas.
Every London airport, train station, and most tube stations have an Oyster machine where you can buy a card. Look for the machines with signs that say Oyster Top-Up or Tickets (with a picture of a blue Oyster card next to the word).
New cards require a £5 deposit, and you can load up money as needed on the card.
To use your Oyster card, simply tap your card to the round yellow pad at the gate or the front of the bus. When you tap out at train and tube stations, the fare is calculated by how many zones you traveled (you don't tap out on buses).
That being said, it's far simpler to use a contactless card or Apple/Google Pay to pay your fare. This way, you don't need to worry about running out of money on your card.
However, not all foreign contactless cards will work on TfL. And the card you have tied to your Apple/Google wallet may not be accepted in the UK. So you may need to use an Oyster card until you get a UK bank account.
Buy a UK SIM card or phone
Congratulations, you've finally made it to London! Once you've arrived at your accommodation, you'll probably want to get set up with phone service.
If your phone isn't region-locked, getting UK cell and data service is easy and extremely affordable. Just walk into your nearest O2 or EE shop and buy a prepaid SIM card.
You can choose the monthly amount of talk, text, and data you'd like and pop the card into your phone. Each month, you can either manually top up your balance online or by phone, or set up recurring payments.
Right now, I pay £10/month for something like 500 minutes, 1000 texts, and 5GB of data with O2. And my plan lets me use my data in most of the EU without any additional charges. It's a refreshing change from the expensive contracts in the US!
RELATED: 14 Foolproof Tips to Save Money Living in London
Apply for a National Insurance Number
Another thing you should do ASAP is apply for a National Insurance number (NINo). Your employer needs this in order to process your payroll. Getting your number is simple, but depending on where you live, appointments might be booked out for weeks.
And without a NINo, you'll have to pay a "penalty tax" on your paycheck.
Unfortunately, you can't make your NINo appointment without a UK address. A temporary address, like a hotel or VRBO/Airbnb, is fine, but you can't use a business address. Thus, it's best to call for your appointment as soon as you have an address where that they can mail your appointment confirmation letter.
After you've had your NINo appointment, it takes about 3 weeks for them to mail you your number.
Note that starting in 2018, some people will have their NINo printed on their Biometric Residence Permit. This program hasn't fully rolled out yet, so there's no way to know if you'll get your NINo this way until you pick up your permit (see below).
Pick up your Biometric Residence Permit
This moving to London checklist ends with an essential step. Your Biometric Residence Permit (BRP) is an ID card. It proves you have the right to be in the UK, and outlines what you are and are not eligible for as a resident (ex. public funds, right to work, etc.).
Failing to pick up your BRP can jeopardize your right to live and work in the UK, so pay close attention!
On your leave to enter letter that came back with your approved visa, there will be a section about picking up your Biometric Residence Permit. It will give the address of the post office that has it, along with the window of time you have to get it (usually 10 days).
Under no circumstances should you delay in picking up your BRP! These post offices can have unusual hours for when they process BRP pickups. So even if the building is open from 9am-5pm, they may only do BRPs from 12-2pm. Thus, you should go on the very first day your BRP is available.
Get a UK bank account
Once you have a valid proof of UK address, you can open up a bank account. If you found a place to live prior to moving, you may even have a letter from one of your utility companies waiting for you at your new residence.
If you're living with a partner, it helps to have one of the utilities in their name so that they will get a proof of address. Thames Water allows you to have a secondary account holder, and that person's name will appear on every bill.
You'll also need a document to prove your identity. Passports, UK driving licenses, and BRPs are widely accepted by British banks.
Register with a GP
In the UK, your GP (General Practicioner) is the gateway to medical treatment. Even if you decide to get private insurance, you'll likely still need a referral from your GP to see a specialist.
Finding a GP is pretty straightforward. You can use this website to find GP surgeries in your area. From there, it's best to read some reviews online before choosing a practice.
How to Find the Best International Health Insurance for You
Even in countries with universal health care, buying an international health insurance plan makes sense for a lot of expats (especially Americans).
But between deductible rules and coverage areas, it's hard to know which plan is right for you.
Luckily, the brokers at International Citizens Insurance can help you find the right plan for your specific situation. They will do the research, compare plans, and review options with you. A good broker will save you so much time, and best of all, there is no cost to you!
With International Citizens Insurance, you'll have your pick of plans from the best international health insurance companies (Cigna, GeoBlue, Aetna, etc.). A dedicated agent will answer all of your questions, walk you through the terms and coverage, and make adjustments so that you end up with a plan and premium that works for you.
Get to know your neighborhood and the city
After months of planning a move to London, it's time to enjoy the fruits of your labors! Spend some time each day exploring your neighborhood's streets and amenities. Pop into a few cafes, check out the grocery stores, and wander the local parks.
The first few weeks feel a bit like vacation, so use that "new experience" energy to your advantage. Once you start work or school and settle into a routine, it will be harder to go beyond your comfort zone.
Travel into the city center to eat, shop, visit museums, enjoy a show… It's time to celebrate the end of your London relocation and the beginning of your new life!
I hope this moving to London checklist makes your move to the Big Smoke a smooth one!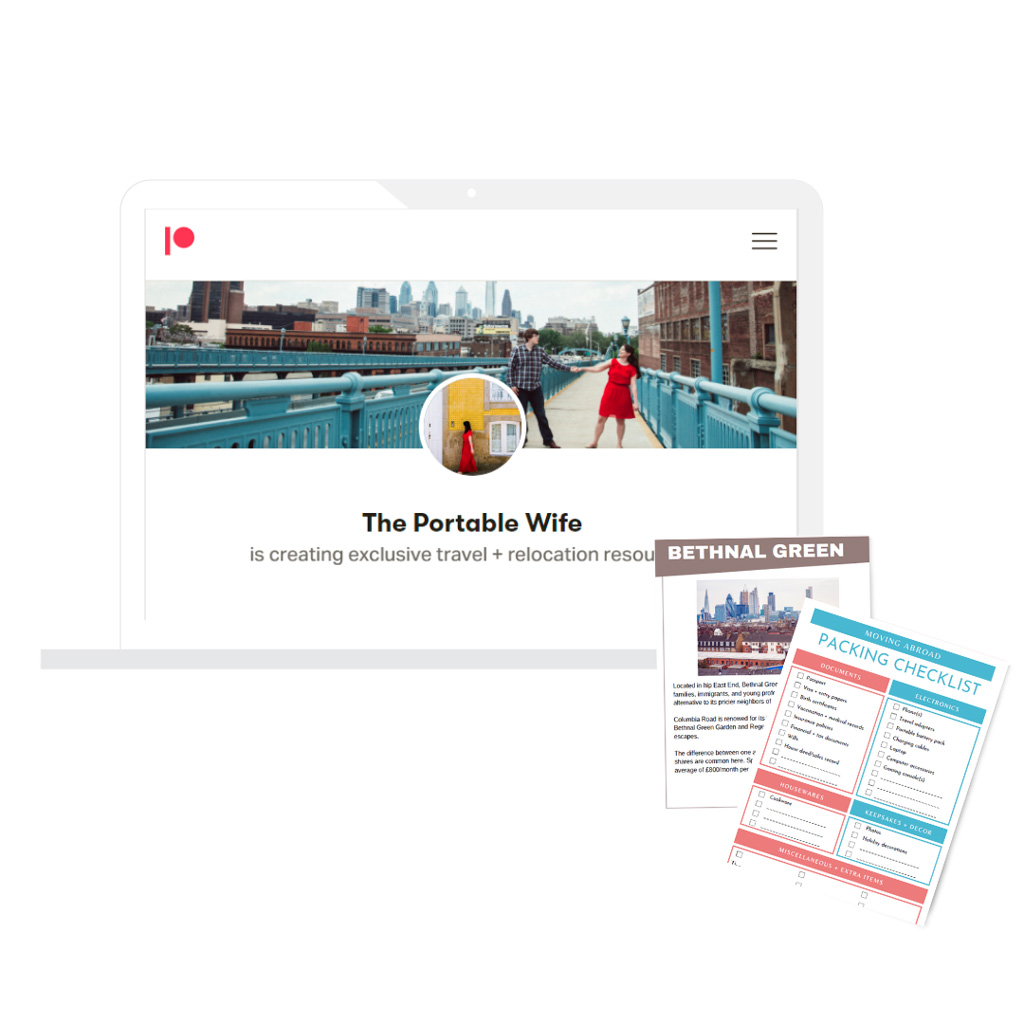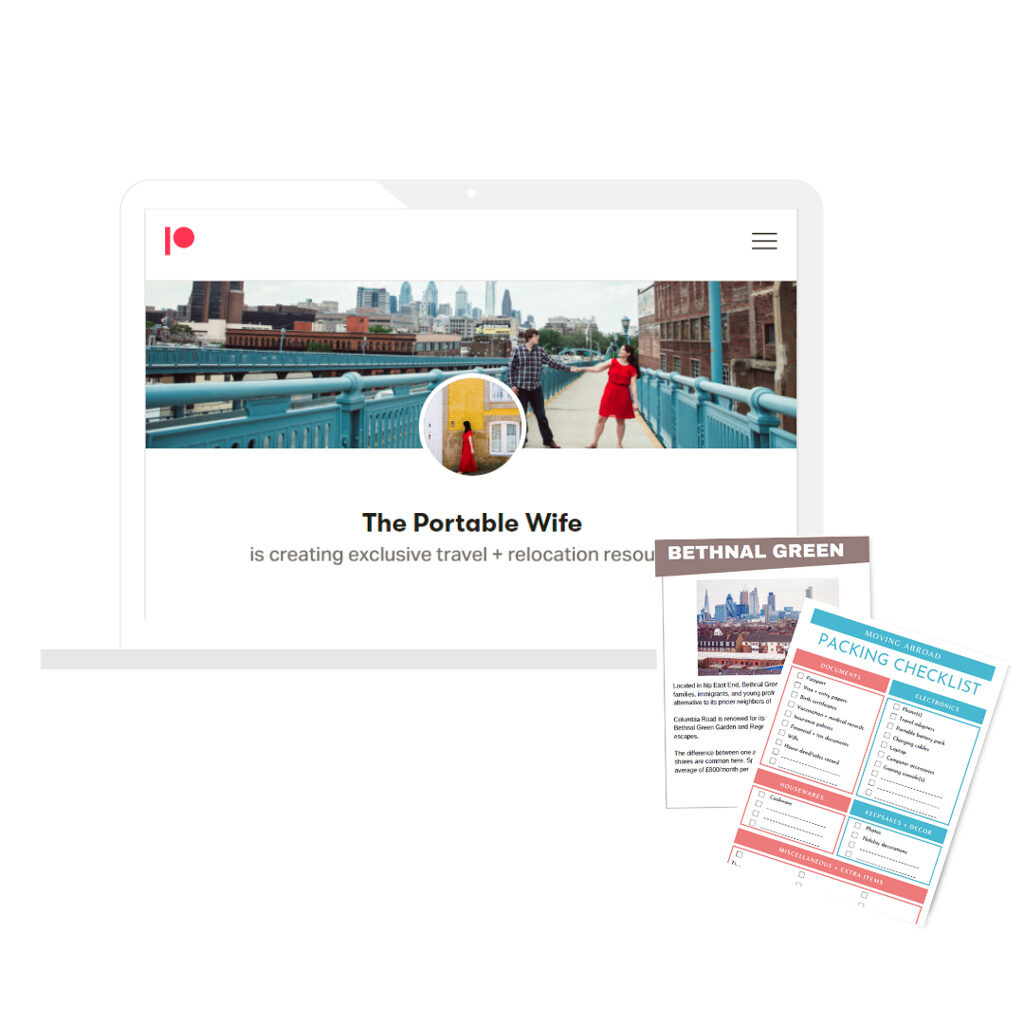 Want more travel + relocation tips?
Become a member of my Patreon group for exclusive access to my resource library, including:
Printable packing lists for moving + travel
Money-saving tips
Insider travel guides
And much more