My first year living in London was a whirlwind. It's incredible how much I've learned in 12 short months, like how to eat with a fork in my left hand. And though I did a TON of advanced research before we arrived, there are some lessons I learned only after moving to London.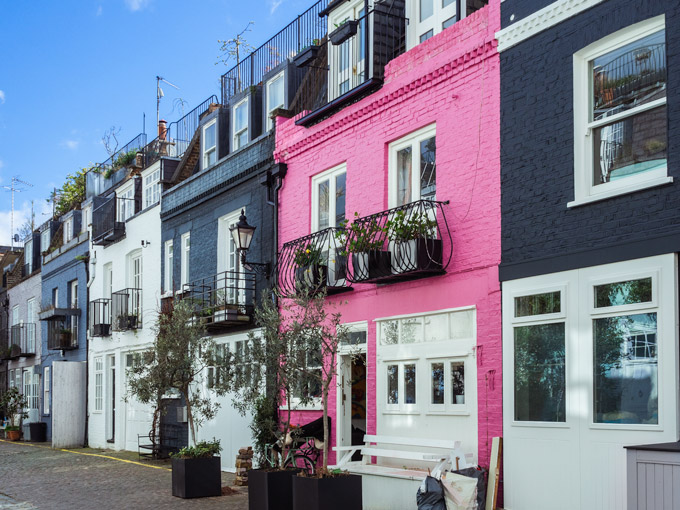 There are a clear set of rules for when to say "cheers" (and I still don't know them)
Before we moved to London from the US, I thought "cheers" was something you say before having a drink with your mates. It wasn't until I started talking to Brits on the phone, at the till, and in restaurants, that I realized how many situations involve the word "cheers".
But here's the thing: you can't just say "cheers" at the end of every interaction. Unless you enjoy getting strange looks from people, in which case, go for it. After a year of living in London, I've figured out a few specific situations when it's appropriate to use the word:
After someone brings you food/drink in a pub
When you leave a tip in a tip jar, but only if the person behind the counter acknowledges it (otherwise you're just being smug)
After purchasing something from an outdoor market stall
When you get your receipt at Sainsbury's, but only if the cashier is younger than 35
As you hang up the phone after an informal conversation with someone who's just helped you
If you use the word "cheers" outside of these specific scenarios, it may or may not result in the famous English eyebrow raise and uncomfortable laugh.
Taking the tube is 100 times better than driving, even when it's hot and crowded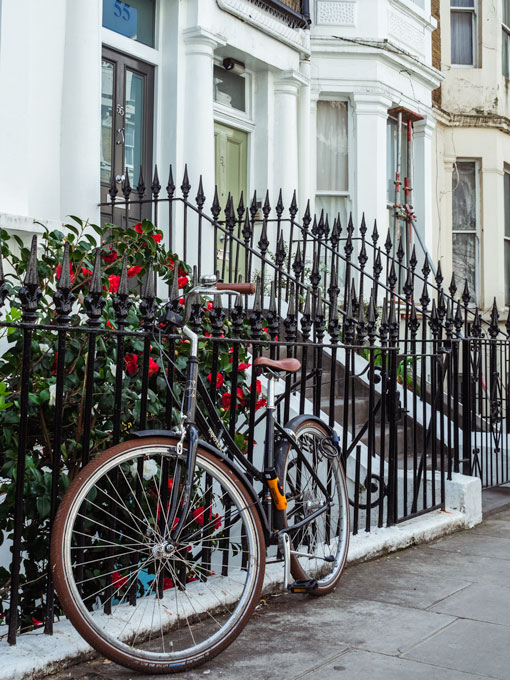 Of all the things I gave up to move to London, driving is the thing I miss the least. As someone who used to drive hundreds of miles a month for work, I was downright jubilant to exchange cars for walking and public transit. Even if that transit is sometimes sweaty and claustrophobic.
There's a sense of freedom that comes with living in a well-connected city. We can be in central London in 20 minutes without worrying about parking or Uber fares or designated drivers.
And while I do occasionally miss the ability to efficiently drive from Point A to Point B, it's outweighed by the pleasure of not being behind the wheel.
Walking through the city is also wonderful, and a great way to save money while living in London.
Riding the bus is great until you get motion sickness
Fun fact: I can ride the tube for almost 45 minutes before I start feeling queasy. My record for the bus? 5 minutes.
Yes, London's fun red buses seem like the perfect way to get around the city while taking in the sights. But if you're prone to motion sickness, the trip will be far from pleasant.
There's so much aggressive stopping and starting that I can only go a few blocks before gagging. It's a bit like the Knight Bus from Harry Potter, except it takes forever to reach your destination.
Not all pancakes are created equal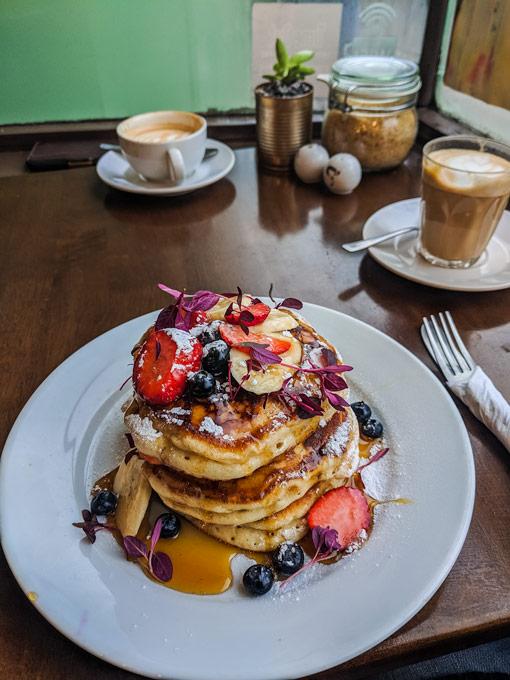 There are few things in life I love more than a stack of fluffy pancakes. Sadly, Europe and the US are not on the same page when it comes to this breakfast delight.
The first time I ordered pancakes in London, they brought out these tiny, flat discs with creme fraiche on top. Creme. Fraiche. My horror was palpable.
After that traumatizing experience, I went on a quest to find the best, American-style pancakes in London. And I started making my own recipe at home, because you can only fit so many boxes of H.E.B. Complete Pancake mix in your suitcase.
Thankfully, there are a few places that do amazing American pancakes in London:
If you know of any others, please drop me a comment!
You can't just walk into a pub and expect to get a table
Pubs have changed a lot in the past 20 years. They used to be a place to drink, and maybe have some cheap London eats like a pie or fish & chips. Today, many pubs are actually "gastropubs", with full-on food menus and quality dishes.
Because of this shift, it's surprisingly challenging to eat at a decent pub without a reservation.
There are nearly a dozen pubs in our neighborhood, and the majority are regularly booked solid on Friday evenings and weekends. Heaven help you if you fancy a Sunday roast and haven't booked in 3+ days in advance.
Despite living in major cities all of our adult lives, we rarely made reservations. And after our first year living in London, that hasn't changed. Maybe we'll learn our lesson in year two…
Save me for later!
London in bloom is a truly magical sight
If you go on Instagram between late March and mid-May, you'll be bombarded with posts of London's flower-laden streets. From epic cherry blossoms to #wisteriahysteria, the city comes alive in spring.
And while photos of blooms are nice, they can't compare to the daily joy of walking past flowers bursting from trees, vines, and bushes.
From what gets shared on social media, you'd think the blooms are only found in Kensington, Chelsea, and Notting Hill. But it didn't take me long to realize that these flowers are everywhere, from the posh boroughs all the way to unassuming residential streets in south London.
It's not impossible to find a good flat
I was incredibly stressed about finding a flat in London. I'd read countless tales of people struggling to rent a decent place that wasn't miles away from the city center. And these weren't people whose requirements included German Shepherd-friendly.
RELATED: Renting in London With a Dog: What You Should Know
Fortunately, we had no trouble finding a great flat. Because of the logistics of the move, we opted to work with a relocation agent. She did an amazing job finding us suitable options within our budget, and we found our place in a single day.
When it comes to renting in London, people like to share the horror stories. But you rarely hear about when things went smoothly, because it's far more common to rant online than be informative.
Avoid the city center in August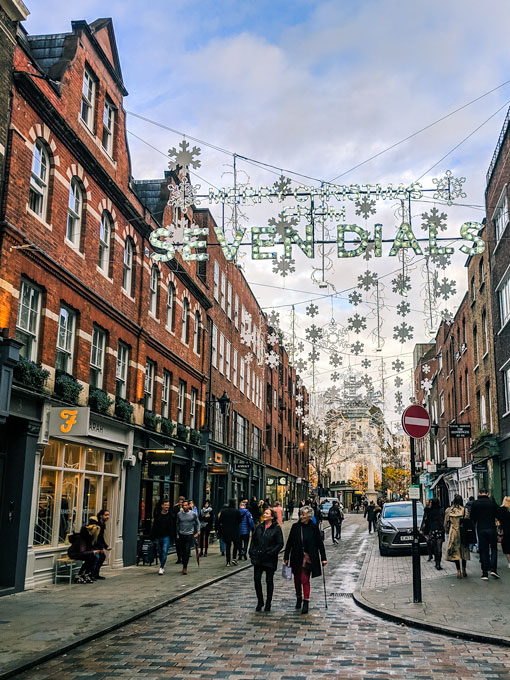 I'll never forget the first time I went into central London in August. I was meeting my husband for lunch, and it was unbearably hot. After emerging from the stuffy Bank station, I felt like something was off.
As I walked towards St. Paul's Cathedral, I realized what was strange: there were tourists everywhere! You see, August is peak travel season in Europe. London starts getting crowded in June and July, but August was completely overwhelming.
Every cafe and restaurant was packed. Selfie sticks were flailing about. And I nearly lost my mind as people in front of me abruptly stopped walking to consult their pamphlets and smartphones.
Needless to say, I've learned to avoid central London at all costs during the month of August.
Living here won't make you less lazy
My husband says the best thing about living in London is the feeling that you can see and do anything. The problem is that it's just a feeling, and not a cure for natural laziness.
You'll wonder what to do for dinner and think "oh, I could check out that ramen place in Leicester Square!". And you'll feel a little jolt of excitement at the possibility of hopping on the tube to try something new.
30 minutes later, you'll be eating Deliveroo on the couch while watching Netflix.
While we've become more outgoing and adventurous during our first year in London, it hasn't transformed our personalities. We are still homebodies at heart. I've learned that I need to schedule time to do new things over the weekend, or else we just exist in London instead of experiencing it.
There's so much to do it's intimidating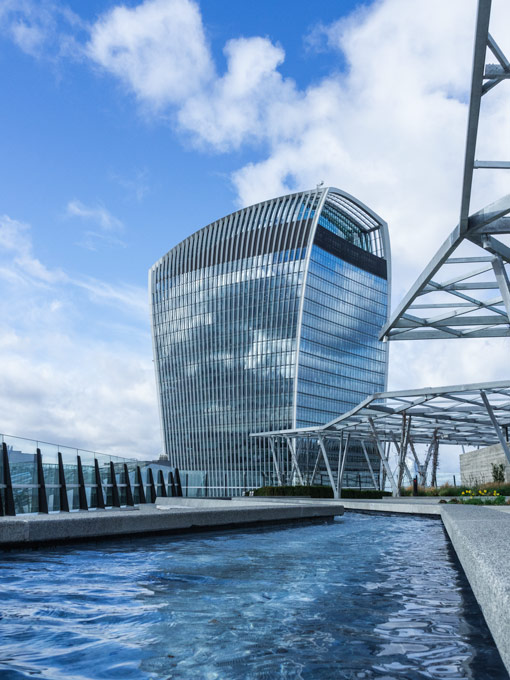 The human brain likes to have choice. But present it with too many options, and things go from enjoyable to slightly terrifying.
There are a profound amount of things to do in London. With dozens of museums, theaters, pop-ups, markets, and festivals, you could do something new every night of the week for years on end.
Unfortunately, having 1,000,000 choices of how to spend your free time usually results in analysis paralysis. It's especially dangerous if your default state is "stay and home and play video games".
That's why, in true nerd fashion, I have a spreadsheet of things to try in the city. It's basically a list of staycation ideas, restaurants, and seasonal events that we can draw on whenever we have free time (and energy). This list is the secret weapon against the dreaded "what should we do today?" conversation.
All in all, our first year living in London has been a success. Now that we're "settled" (as the Brits call it), I'm confident that our second year will be filled with even more adventure!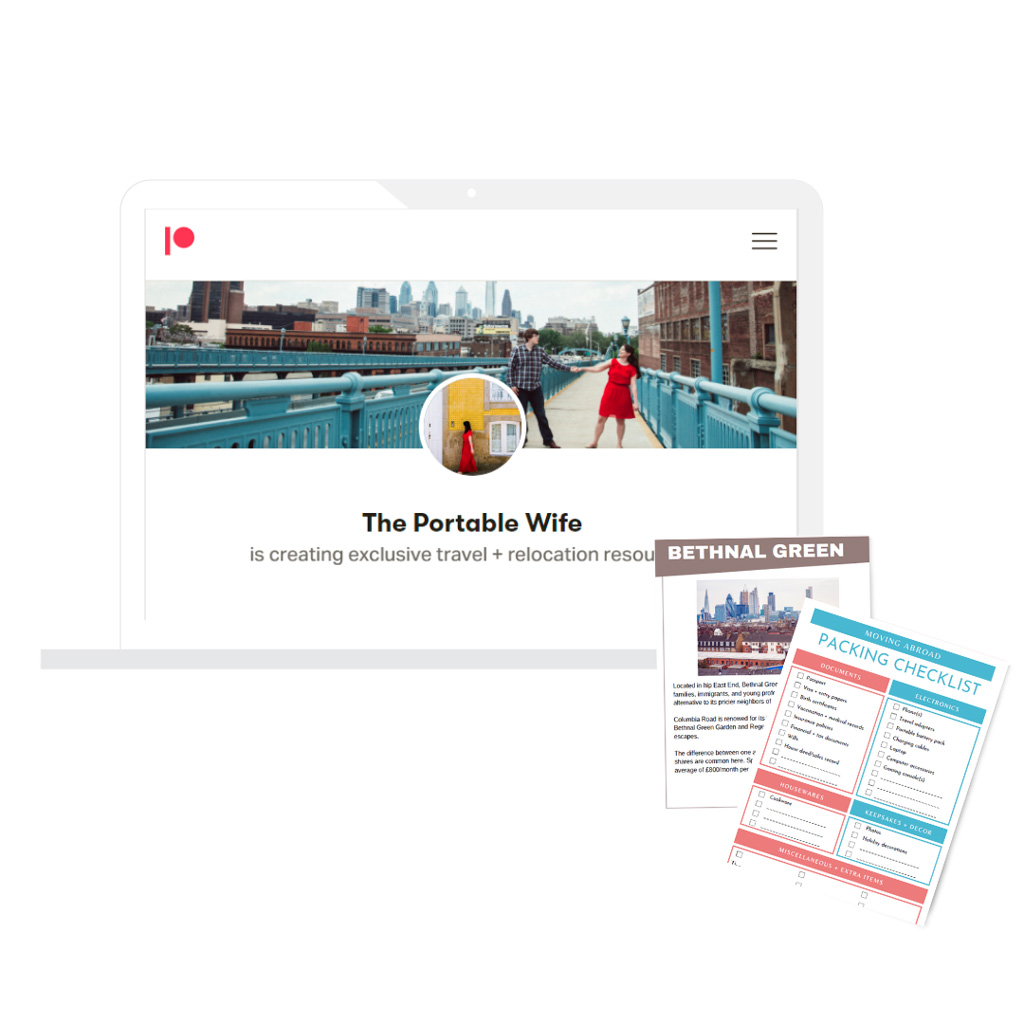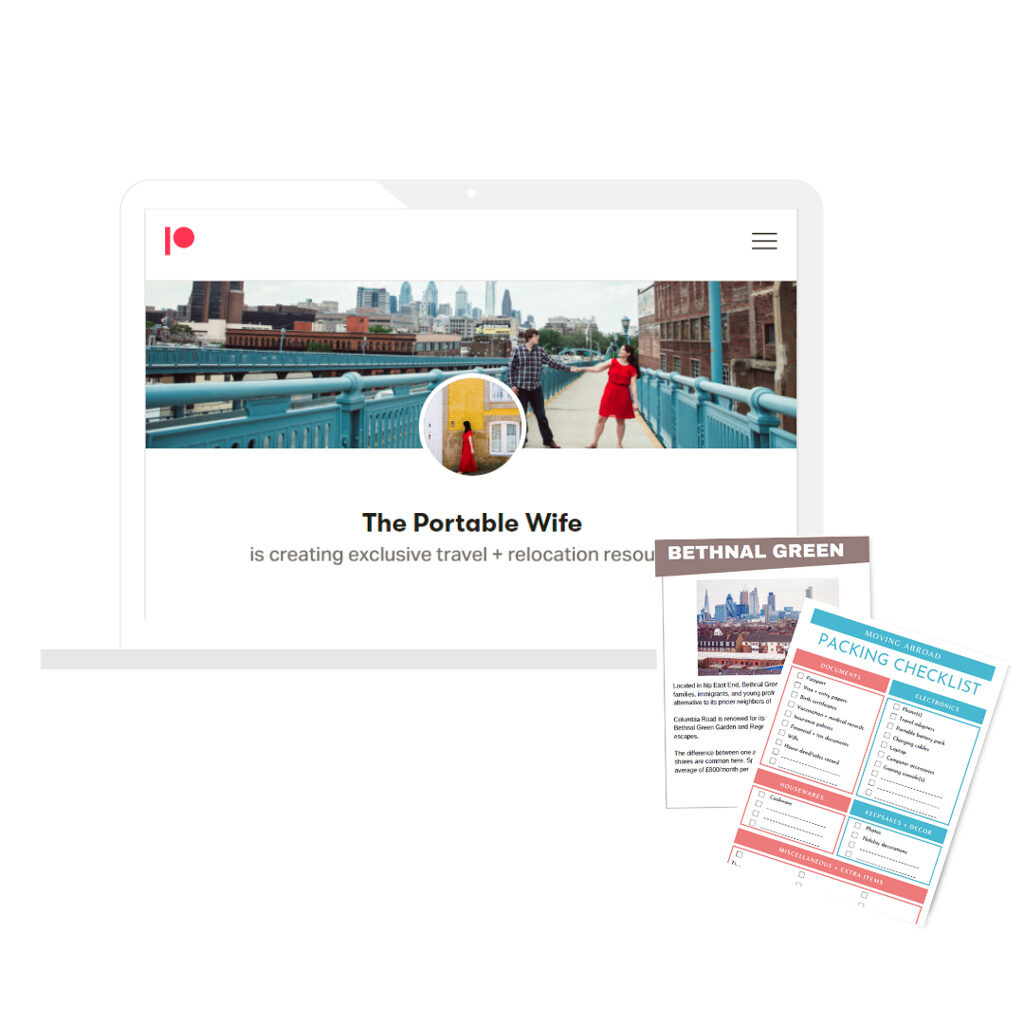 Want more travel + relocation tips?
Become a member of my Patreon group for exclusive access to my resource library, including:
Printable packing lists for moving + travel
Money-saving tips
Insider travel guides
And much more