Are the glamorous boroughs and cultural bounties of London calling your name? Weighing the pros and cons of living in London was a critical part of our decision to move here from the US. And although we wouldn't trade our new expat life for anything, it's not without its challenges.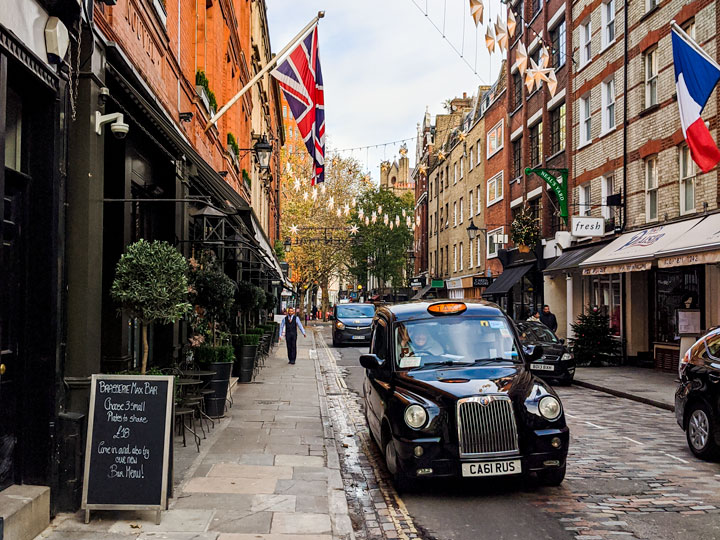 It's easy to fall in love with this city. We were smitten after spending a few days in London wandering the historic streets and enjoying the renowned restaurants. But after several years of living here, the realities of big city life have become apparent.
This list of living in London pros and cons covers the upsides–and downsides–of life in the capital. Give it a read before you pack up and move!
More Guides for Moving to London
Pros and Cons of Living in London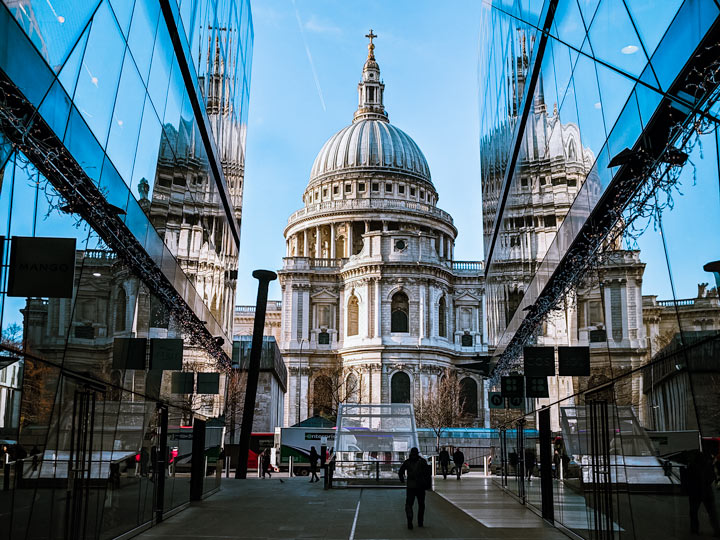 Pro: Endless amounts of things to do
"Sir, when a man is tired of London, he is tired of life; for there is in London all that life can afford."

–Samuel Johnson
Johnson's quote sums up the best thing about living in London: you'll never run out of stuff to do.
London has over 15,000 restaurants, 100+ theatres, around 200 museums, and dozens of sightseeing attractions. Not to mention the insane number of shops, parks, festivals, and unique events across the city.
And while London has a reputation for being expensive, many of the best things to do are free! You can visit the impressive National Gallery, Natural History Museum, British Library, and dozens more places as much as you want without paying a pence (though donations are appreciated).
You could spend every minute of every weekend exploring London's amusements, and you'd never experience them all. Partly because there's so much to do, but also because new bars, exhibits, and stores are constantly opening.
If you're a person who thinks variety is the spice of life, you'll be right at home living in London.
Con: You can suffer from choice overload
Towards the end of our first year in the capital, I realized all these choices were both pros and cons of living in London.
When we lived in Philadelphia and Austin, we kept a spreadsheet of places we wanted to visit and restaurants we wanted to try. It was fun to refer to this list and plan out our excursions for the upcoming weekend.
But after attempting the same spreadsheet method in London, I felt absolutely overwhelmed. There were WAY too many amazing things we wanted to see, do, and eat. Keeping a running list of it all was more of a hopeless task than a feasible bucket list.
Choice overload is a real psychological effect that happens when we're presented with too many options. Instead of choosing from the smorgasbord of ideas every weekend, we defaulted to doing the same old stuff. My husband joked that he enjoys living in London because he could hop on the tube and experience whatever he wants at a moment's notice–it's a nice idea, but rarely put into practice.
We've since made it through the choice overload phase and enjoy exploring the city again. But our weekend excursions tend to be more spontaneous (no planning = no pressure).
Pro: Tons of history and famous locations
Do you want to visit a two thousand-year-old Roman wall? What about the pub where Charles Dickens liked to drink after a day of writing? Or perhaps famous filming locations are more your speed?
Wherever your interests lie, London is sure to delight you with its historic and iconic locations. The city has layers upon layers of history, political intrigue, glitz, and glamor. And thankfully, much of it has been preserved for locals and tourists alike to enjoy today.
It's always fun to start with some classic London sightseeing locations like Tower Bridge, Buckingham Palace, and Westminster Abbey. But after you've checked off the bucket list destinations, there are plenty more non-touristy things to see in London during your free evenings and weekends.
Pop into the Handel and Hendrix museum for a unique combo of music history. Marvel at the preserved decor of Osterley Park house. Pretend you're in Diagon Alley at Leadenhall Market. It's all there waiting to be explored at your leisure.
Con: Sharing the city with hordes of tourists
Being surrounded by historical sites–and the crowds of tourists gaping at them–is part of the pros and cons of living in London.
Philadelphia had its fair share of tourists, but it doesn't compare to the number of sightseers I encounter in central London. During the August travel peak, I avoid Zone 1 completely. I once made the mistake of meeting my husband for lunch near St. Paul's Cathedral on a Friday in mid-August, and it was one of the most stressful experiences of my time in London.
If you've never lived in a heavily touristed city, living in London will be a major adjustment. Particularly if you don't have the patience for slow walkers, selfie takers, or people who don't understand how to use public transit.
RELATED: 23 Things Americans Miss While Living in the UK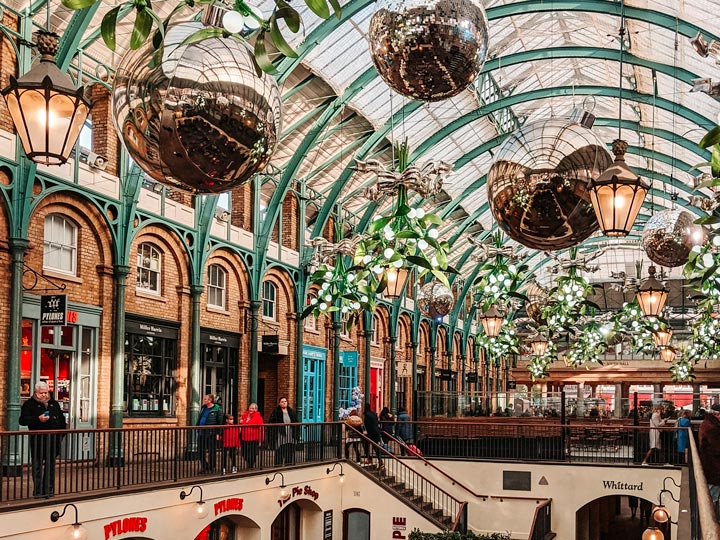 Pro: Loads of green space
Did you know that 47% of London is green space? Outsiders envision the capital as a dense metropolis of glass, stone, and steel. But in reality, nearly half of the capital is occupied by parks, gardens, and commons.
Within the city center, you'll find vast and beautifully manicured spaces, including Hyde Park, Kensington Gardens, and Regent's Park. There are also hundreds of grassy retreats scattered throughout bustling Zone 1. St. Dunstan's in the East and the rear gardens of St. Paul's Cathedral are some of my favorite escapes.
Venturing further out of central London, you'll find utterly massive green spaces in every direction. Hampstead Heath's forested trails and bathing ponds take up a large chunk of northern London. In the south, you'll find wide open spaces like Greenwich Park, Clapham Common, Brockwell Park, and Tooting Bec Common, all of which are perfect for dog-walking, jogging, and picnicking with friends and family.
Con: Commons and parks aren't always well-maintained
The downside to vast swaths of green space is that they're hard to keep clean without an army of staff. Perhaps if Brits (and tourists) were all as litter-conscious as they are in Japan, we wouldn't have to dodge broken glass and takeaway containers during our evening strolls.
While the touristy green spaces are kept pretty clean, the residential parks and commons don't receive the same attention. To be fair, conditions are pretty good in the cooler months. But in the summer, the rubbish bins can't keep up with all the refuse.
Pro: Higher wages compared to the rest of the UK
London is where the money is. Aside from being Europe's financial capital, it's also the place where ambitious Brits come to earn a decent wage.
The median annual salary of a full-time London worker is about £36,000. That's nearly 25% more than the same figure for England's North East region.
Wages in London are higher for a couple reasons. Obviously, it's more expensive to live in the cosmopolitan capital than elsewhere in the UK, and that's reflected in salaries. But London also has a plethora of high-paying jobs in tech and finance, which pushes up the median.
Con: Cost of living is one of the world's highest
Although London has (thankfully) slipped in the rankings of the world's most expensive cities, the cost of living here is still quite high. Many of our monthly expenses in London far exceed what we paid to live in Philadelphia and Austin. And if you're coming from a small town, the costs may seem astronomical.
High rents are a big reason why living in London is wildly expensive. But I've also found restaurant meals, drinks (especially cocktails), haircuts, and clothing to be pricey.
That being said, some of our expenses are comparable to major cities in the US. For example, our average grocery bill from one of London's major supermarkets is about the same as it was back in Philadelphia and Austin.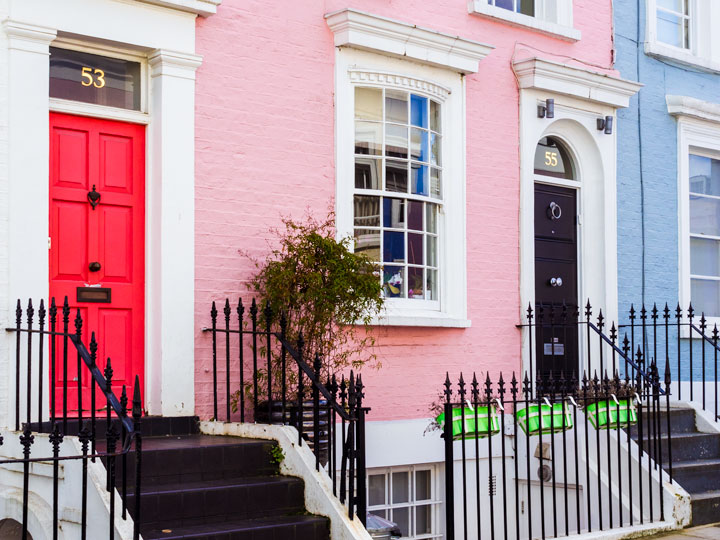 Pro: City is well-connected by tube
I love the London Underground. Yes, it's a bit dirty, and the air is polluted, and there's always some slow walker who makes me miss my train by a second… But I love how easy it is to traverse the city beneath its streets.
There are 11 tube lines connecting 270 stations across London. Even if you live in Zones 3 or 4, you can usually get to where you need to go with only one line change. And if you're traveling around the city center, the District/Circle line runs on a loop around the most popular neighborhoods and attractions.
I also appreciate that most tube stations have elevators and escalators, making them accessible and also friendly for travelers with luggage. You can also bring your dog on the tube (though they can't ride on the escalators), so adventuring with your pup is a possibility if you don't have a car.
Con: Many lines are insanely crowded at rush hour
We have the misfortune of living on the Northern line, the most crowded commuter line in all of London. Our line operates at 130% capacity during the morning rush hour, meaning you scarcely have room to breathe as you're herded into a packed and stuffy car.
And let's not forget about the constant engineering works that force you to alter your route for days or months on end. They're one of the things I hate most about London.
Thankfully I work from home, and my husband adjusts his in-office hours to avoid the insane crowds. But if you aren't this lucky and need to use the Northern, Central, or Jubilee lines at rush hour, I wish you luck.
Save me for later!
Pro: Numerous transport links to the UK and the rest of the world
When making our living in London pros and cons list, easy travel was at the very top of the pros.
All of the UK's major railways run through the capital, so there are endless options for London day trips by train. Having Heathrow close by means direct flights to almost anywhere in the world. And with six major airports and the Eurostar international train terminal at St. Pancras, the Continent is only a brief journey away.
It's totally reasonable to take weekend breaks in Prague or overnights in Paris. Not just because of the short distance, but also because budget airlines and train ticket deals make travel affordable. We've bought plane tickets to Italy and train tickets to Brussels for less than the cost of a dinner in the city!
Con: Brexit has increased the time it takes to travel
As frequent travelers, we miss the days of arriving at St. Pancras 20 minutes before our train departs. With the UK fully transitioning out of the EU at the end of 2020, border control is no longer a quick affair.
Although the multi-hour queues that happened immediately after Brexit won't be the new normal, it's safe to say that security and immigration will take a bigger bite out of your time off.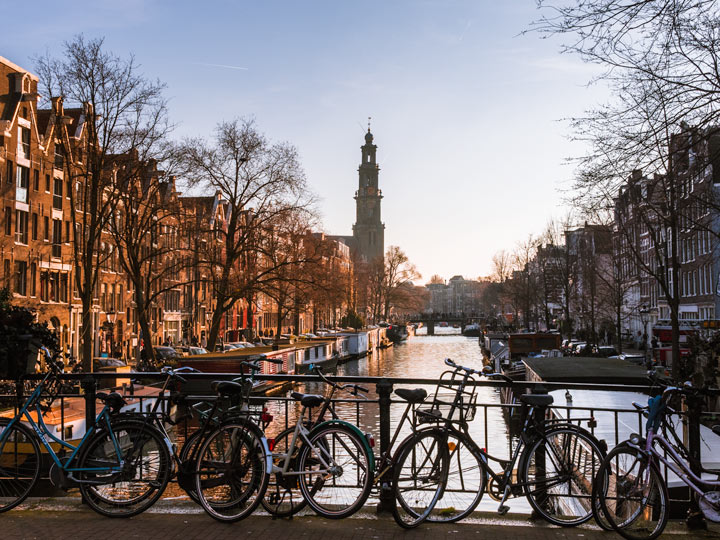 Pro: Beautiful character homes and flats
I've always been attracted to historic architecture. It's why I relocated to Philadelphia after graduating university! Luckily, London is positively dripping with gorgeous period properties and colorful row homes.
From the stately black and white facades of Kensington to the vibrant mews of Notting Hill, London's homes and flats are on par with the more famous sightseeing attractions. I love taking strolls through residential neighborhoods and noting the ornate architectural details spanning from Georgian to Victorian to Edwardian.
Best of all, dozens of the city's beautiful buildings are open to the public. Apsley House, Chiswick House, and Fenton House are all must-sees for any architecture fan.
Con: Expensive and competitive rental market
Something people forget to put on their living in London pros and cons list is housing. Specifically, they don't consider the sacrifices needed to live near the city center.
Many London dreamers imagine themselves residing in a character property within walking distance to shops, pubs, and a decent tube station. And while it's certainly possible to have all of those things, the average person will be sharing that charming character flat with multiple roommates in order to make ends meet.
Thanks to the highly competitive rental market and exorbitant real estate prices, finding a London flat is no easy task. The best properties in desirable neighborhoods go under offer within 24 hours of public listing (and many more are snatched up before they're advertised online).
It's best to have an open mind and limited "must-haves" when searching for a place, especially if you want to live in Zone 1.
Check out my detailed guide on finding a flat in London to snag your dream property without the headache.
Pro: Cute dogs galore
One of my favorite pastimes is watching dogs frolic and play in my local common. Although I have my own lovable German Shepherd, it's still a joy to see so many pups on the streets and green spaces of London.
A quarter of British households have at least one dog, and that statistic is on full display in the capital. London is home to tons of dog-friendly pubs, cafes, and shops, so there's a good chance you'll spot smiling doggy faces when you're eating Sunday roast or having a coffee on a patio.
Con: Hard to rent with pets
Sadly, most dog owners in London also own their properties. We are living proof that it's not impossible to find pet friendly apartments in London, but it's certainly a challenge.
When the Tenant Fees Act of 2019 capped deposits at 5 weeks' rent, many landlords who were once open to pets started refusing them due to the potential for property damage.
If you really want to rent in London with a dog, be prepared to compromise on location and amenities, and consider offering extra monthly rent to sweeten the deal.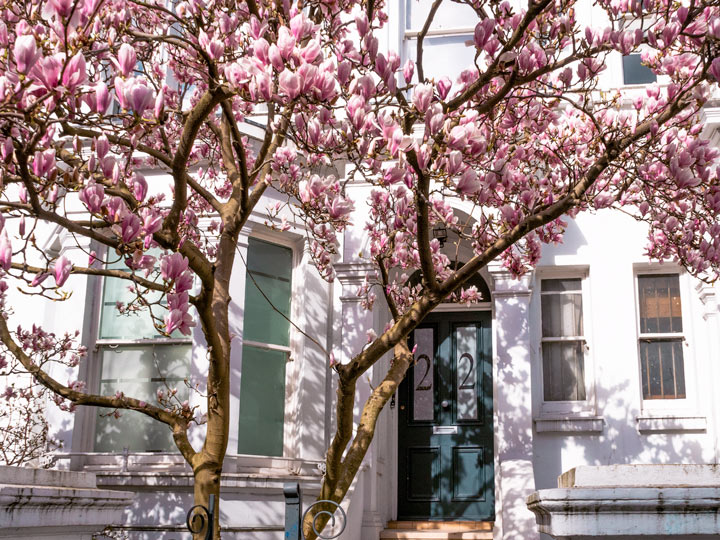 Pro: Fantastic restaurants and diverse food scene
With over 15,000 restaurants in the capital–70 of which have Michelin stars–I'd argue that the best things about living in London are food related.
London has an incredibly diverse population, and that's directly reflected in the food scene. You could have a different cuisine every night for two months straight.
Some cities boast about their Caribbean or Chinese or Latin American cuisine. But in London, there are entire restaurants devoted to Tuscan food, Trinidadian dishes, and Nepalese cuisine.
The city also has some of the world's greatest and most unique restaurants, including Gordan Ramsay in Chelsea and Sketch tea room in Mayfair.
Con: Dining out adds up quickly
Dining out in London is an expensive experience.
While you can score cheap eats like kebabs or fish and chips, you'll pay around £25-30 for a mid-range dinner and a drink. Fancier restaurants charge £40+ for entrees, with tasting menus going into the £100+ range.
There's a delicate balance between trying new restaurants and affording rent. Keep an eye on your dining out budget, and maybe enjoy drinks at home to save a bit on your bill.
Pro: Hundreds of cafes and restaurants offer delivery
Speaking of food, you aren't just limited to in-person dining experiences. Thanks to apps like Deliveroo and Just Eat, you can enjoy hundreds of different cafes and restaurants from the comfort of your own home.
Even down in our Zone 3 neighborhood, we have over 150 delivery options through Deliveroo. And it's not limited to lunch and dinner. There are a dozen breakfast and brunch places around us that will send avocado toast and chai lattes straight to our front door.
Con: Convenience discourages you from exploring new places
I can't tell you how many times we've said "let's go out this weekend!", only to end up getting delivery and watching old episodes of Terrace House. It's incredibly convenient to have a plethora of delicious food brought to you–no reservations or queues required.
Although we make a point to order from new restaurants, it still hinders us from venturing out of our neighborhood and discovering new places.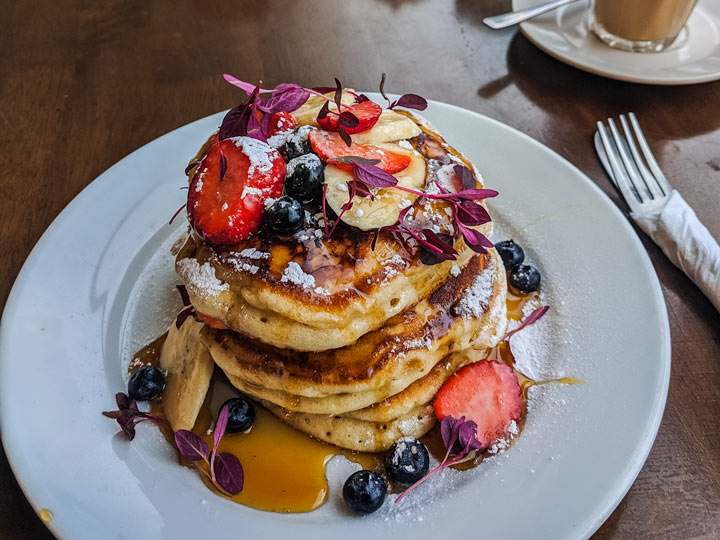 Pro: You're only 90 minutes from the ocean
Living near the ocean has always been a dream of mine. And while London isn't exactly on the coast, it only takes 90 minutes or less to reach endless water views.
Brighton's pebbled beaches and vibrant boardwalk make for a great day trip or summer staycation. Eastbourne's chalky white ocean cliffs are magnificent. And the resort town of Margate is a favorite with young families.
Con: Londoners flock to easy-to-reach beaches
Because many Londoners don't have a car, they spend their local holidays in towns with major train links to the city. That means Brighton, Eastbourne, Margate, and other coastal hotspots get crazy crowded when the weather warms up.
If you're looking for a peaceful ocean escape, it's best to invest some extra time traveling to quieter beach towns like Rye or Harwich
Pro: Population is diverse and expat friendly
According to the most recent UK census, over 1/3 of London residents are foreign-born. Hundreds of nationalities and languages are represented here, making the city feel like a true cosmopolitan capital.
Hearing so many different languages and accents spoken around me was one of the coolest experiences I had after arriving in London. My neighbors are British, French, Canadian, Italian, Indian, Russian… I relish living in an international hub.
Con: Brexit has brought political and legal uncertainty
So much has changed since Brexit went into effect in 2020.
Nationalism has been on the rise since the initial 2016 referendum. EU citizens who've been living in the UK for years are no longer sure if they can stay–and what their rights will be after the final negotiations. And the new points-based immigration reform is still being hammered out just months before the UK is due to end the freedom of movement with the EU.
If you're an EU citizen weighing the pros and cons of living in London, Brexit uncertainty will surely be at the top of the "cons" column. For the rest of us, only time will tell how difficult it will be to make London dreams a reality.
Are you planning an international move? Check out my ultimate moving abroad packing list for tips and money-saving tricks!