Experiencing a new country's cuisine is one of the great joys of expat life. I spent months sampling curries, pies, and crisps after moving to England from the US. But once the novelty of eating scones and tikka masala wore off, I found myself wondering where to buy American food in the UK.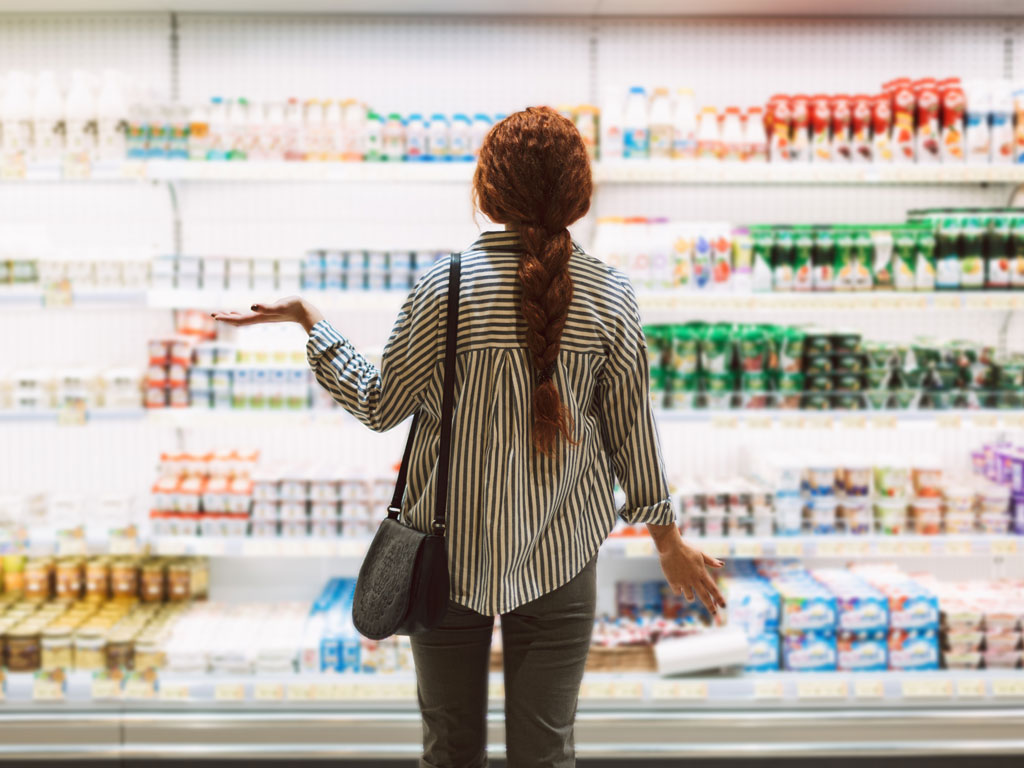 For many of us living abroad, food is the easiest way to reconnect with our roots. Europeans moving to the UK have it easy–you can find sauerkraut for your kielbasa or pine nuts for your pesto without much trouble.
Unfortunately, buying American ingredients and foods in the UK is far more challenging. Unless you only care about American sweets, which are oddly prevalent across the pond!
Having lived in Texas for several years before relocating to London, I sorely miss things like queso and proper tortilla chips being readily available on the shelf. Not to mention other American staples like cornbread and Italian dressing.
Thankfully, there are a number of American food stores in the UK–both brick-and-mortar and online–that cater to the expat community.
I'll also share several London grocery stores and British supermarkets where you can buy American food in the UK.
This post contains affiliate links. As an Amazon Associate, I earn from qualifying purchases. For more information, click here.
American Food Stores in London
The American Food Store
2 Ladbroke Grove, London W11 3BG
If you're an American living in London, I have great news: there's an entire shop in central London dedicated to beloved American foods and ingredients.
Located on the border of Kensington and Notting Hill, the aptly named American Food Store sells everything from Cheez-Its to A&W Root Beer. They even have a small selection of household products like Bounce dryer sheets (that smell brings back memories!).
The American Food Store also carries a rotating stock of seasonal ingredients. You can find candy corn at Halloween time, pumpkin pie spice around Thanksgiving, and (if I remember correctly) Peeps for Easter.
In addition to their brick-and-mortar American supermarket in London, the American Food Store also has an online shop. It's especially helpful if you plan to order a ton of stuff but don't want to carry 10 shopping bags on the Tube.
Mestizo Mexican Market
103 Hampstead Rd, London NW1 3EL
Tacos and enchiladas may officially be Mexican cuisine, but they're in heavy rotation on many American families' dinner menus. Sadly, finding good Mexican food in the UK is nigh impossible, whether you're dining out or buying ingredients.
I nearly gave up on eating pozole and cheesy chicken enchiladas in England when I stumbled upon the magical Mestizo Mexican Market and restaurant.
Located around the corner from London Euston Station, Mestizo is an authentic Mexican restaurant with a sizable shop attached. They carry everything from premade tamales to tortillas to dried chilis.
It's quite hard to find good salsa in the UK (I'll never forget the horrible sweet taste of Sainsbury's brand), so Mestizo is THE place to stock up. And don't forget to grab a bag or three of tortilla chips on your way out.
Like many American food stores in the UK, Mestizo also has an online shop where you can place orders for delivery or in-store pick-up.
Panzer's
13-19 Circus Road, London NW8 6PB
Oddly enough, I found out about Panzer's Delicatessen from an Australian couple in Japan.
A Jewish deli may seem a strange place to buy American food in the UK, but the life of an expat is full of surprises… I believe they're catering to the American expat population in St. John's Wood.
In addition to fresh bagels and lox that will make any New Yorker swoon, Panzer's stocks a variety of American pantry staples like pancake mix and applesauce, along with treats like Pop-tarts and various seasonal goodies.
Panzer's sells their American food in-store as well as online under the Essentials category.
Partridge's
Sloane Square: 2-5 Duke of York Square, London SW3 4LY
Kensington: 17-23 Gloucester Road, London SW7 4PL
Partridge's has a unique appeal beyond selling American groceries. They're one of London's last remaining family-operated food shops, and they even have a Royal Warrant as Grocers to Her Majesty the Queen!
They have a surprisingly large selection of US brands, like Hidden Valley, Kraft, and Ortega. Partridge's also carries unique American ingredients like Shake 'n Bake and A1 Steak Sauce, a condiment I miss almost as much as my own parents.
With two posh brick-and-mortar locations and the ability to order online, this is one of the most convenient places to buy American food in England.
American Candy Co
197 Camden High St, London NW1 7BT
There's nothing like a big bite of candy from your childhood to bring back feelings of home. And you're sure to find your old favorites at the American Candy Co.
This Camden High Street store is one of many American sweets shops in the UK. I'm not sure what the British obsession with imported US snacks is all about, but it's a lucky break for us Americans living overseas.
To clarify, "sweets" is one of those British vs American words that don't mean quite the same thing. While the British use of "sweets" usually means "candy", it can also mean junk food.
The American Candy Co doesn't just sell Bubblicious tape and Hershey's chocolate bars–they also carry things like Cheetos, Lucky Charms, and Betty Crocker cake mix.
To be candid, the prices are quite high, though that's to be expected from an import shop in a touristy area. But once you see the rows of Pop Rocks and Fun Dip, it's hard to resist handing over your card.
Whole Foods
Multiple locations across Greater London
Yes, Whole Foods made the leap across the pond in June 2007. Since then, they've opened up seven locations across Greater London.
My brief experience with UK Whole Foods is that they're pretty similar to Waitrose–most of the stock caters to the British/European population and not Americans. However, they do carry a stellar brand of tortilla chips (Manomasa Cantina Chips).
If you live near one of the locations, it's worth checking to see what American products they carry.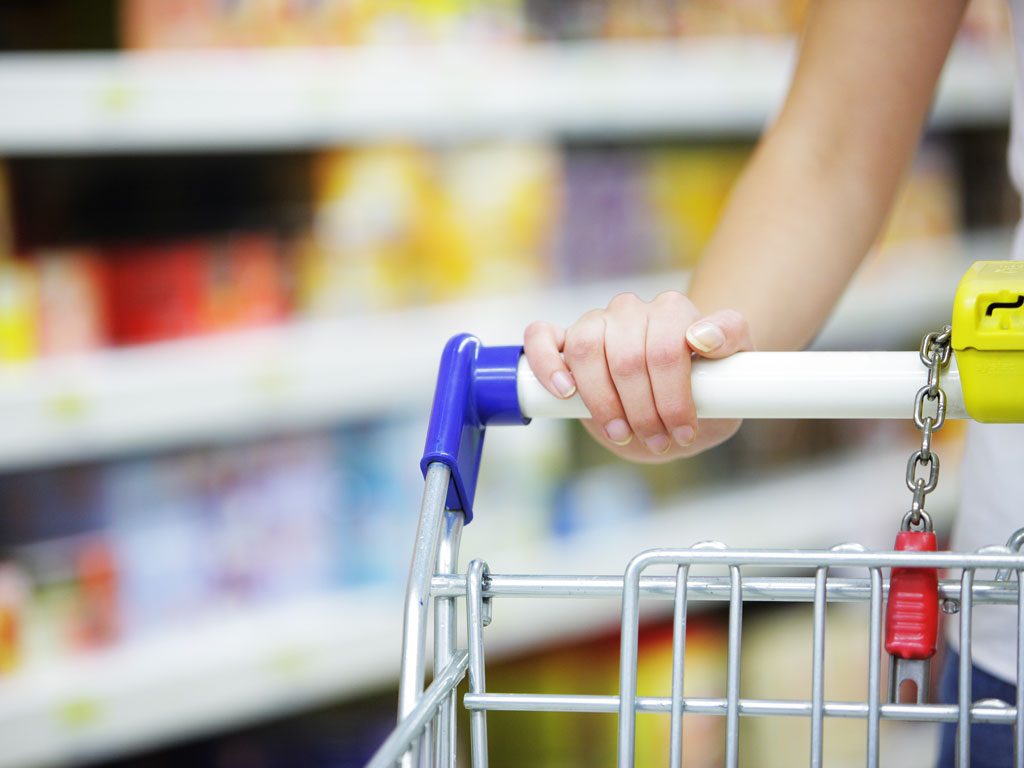 Other American Food Stores in the UK
American Candy Bristol
131 High St, Bristol BS16 5HQ
Situated on the High Street of the city's Staple Hill neighborhood, American Candy Bristol carries a small selection of American snacks and sweets.
They stock the usual suspects, like Twinkies and Mountain Dew. However, they also have some unusual and hard-to-find flavors of American snacks, like pumpkin pie Pop-tarts and pizza Pringles.
You can find a wider variety of American foods for sale in their online shop, where you can place orders for delivery or in-store collection.
Taste America in Tonbridge
Unit 1, Orchard Business Centre, Sanderson Way, Tonbridge TN9 1QG
Residents of Kent can get their American food fix in charming Tonbridge, where Taste America runs their supermarket and warehouse.
They stock some interesting items I haven't seen from other importers, such as saltine crackers and flavored Coffee Mate (one of the biggest cons of living in England for many Americans is the lack of coffee creamer).
They're currently running a curbside pick-up program for advance online orders. And in keeping with all the other American food shops in the UK, they will also deliver to your door.
Oh So Sweet in Norwich
3 White Lion St, Norwich NR2 1QA
Another American sweets shop in England, Oh So Sweet in central Norwich is rather large and surprisingly well-reviewed.
They have a solid range of sweet and savory snacks, including Jolly Ranchers and Goldfish crackers. If you're a fan of Arizona iced tea, you'll be blown away by how many flavors they have in stock.
Oh So Sweet also has an online shop offering nationwide delivery.
Lupe Pintos in Scotland
24 Leven St, Edinburgh EH3 9LJ
313 Great Western Rd, Glasgow G4 9HR
In a country famous for deep-frying candy bars, it's surprisingly difficult to find American import shops. But after some internet sleuthing, I located one place to buy American food in Scotland: Lupe Pinto's.
As the name suggests, Lupe Pinto's is actually a Mexican grocer. However, both their Edinburgh and Glasgow locations carry a small selection of American snacks like Vlassic dill pickles (another hard-to-get food here in the UK).
Pro tip: the Edinburgh location apparently sells a fantastic guacamole.
ASDA
Multiple locations across the UK
One common question Americans have after moving here is if there's a Walmart in the UK. The short answer is "no", but there used to be–sort of.
ASDA is one of the largest supermarket chains in Britain. For over 20 years, it was a subsidiary of Walmart. However, it was sold to a pair of British billionaires in 2020.
So why is it on this list of American food shops in the UK? Well for now, ASDA continues to stock things like Lucky Charm cereal and blueberry pancake mix, along with some other American sweets.
But with ownership changing back to British hands, the continued availability of American food at ASDA is uncertain.
Save me for later!
Where to Buy American Food Online in the UK
American Fizz
If you found this post by Googling where to buy American food in the UK, you probably came across American Fizz, who claim to be "the UK's largest supplier of American sweets, drinks, and groceries".
With over 3,000 products available online, their claim certainly seems true. They carry American products I haven't seen anywhere else, like Tostitos queso and Miracle Whip.
Unfortunately, they seem to be perpetually out of stock of everything I ever want to order. To be fair, I discovered this site part-way through 2020, so perhaps they're struggling with supply chain issues.
American Food Mart
American Food Mart is another popular online American food store that ships to the UK.
They've got Dunkin Donuts coffee, Jif peanut butter, Combos, and other brands you won't find in any British supermarket. And if you have a sweet tooth, you can order one of their many American sweets gift boxes.
Amazon
If you need a special American ingredient in a hurry, there's always Amazon.
Personally, I avoid ordering American food off Amazon because it's super expensive. It's almost always cheaper to order from one of the other online shops or grocery stores I've listed.
But if you forgot to order the puree for your pumpkin pie and you don't have the energy to make it from scratch, you can count on Amazon.
Buying American Food in UK Supermarkets: My Favorite Brands
Instant Oatmeal – Quaker Oat So Simple
Nearly all of the porridge you'll find for sale at UK supermarkets will be "oat porridge", which is the equivalent of oatmeal. That being said, there's a much wider variety of textures and consistencies.
Scottish oat porridge is often very thick and somewhat chunky. Ready Break brand oat porridge is very smooth and somewhat thin.
Thankfully, most British grocery stores carry Quaker brand products.
The instant oatmeal packets–known as sachets–are called Quaker Oat So Simple, and they are almost exactly the same as the stuff back home. While the available flavors aren't the same (I miss my Apple Cinnamon), the texture is spot-on.
Pancake Mix – Bisquick
Unlike in the US, pancakes are not a regular breakfast food in the UK. You're more likely to see them on the menu of a dessert shop than a breakfast cafe.
Most Brits only buy pancake mix on Shrove Tuesday, a.k.a. Pancake Day. And even then, many mixes yield a much thinner, crepe-like pancake than the fluffy discs Americans are used to eating.
I tried in vain to make my own pancakes from scratch, but they never turned out as fluffy as the Aunt Jemima mix (now known as Pearl Milling Company) I grew up with.
While you can find Pearl Milling Company pancake mix on Amazon or other online American food stores, it's often overpriced.
Luckily, you can pick up Bisquick Pancake & Waffle mix from Sainsbury's. This mix turns out fantastic fluffy pancakes, especially if you follow the "Ultimate Pancakes" recipe on the back.
Note that you may need to order the mix via Sainsbury's online grocery shop, as not all stores stock it on the shelves.
RELATED: 31 Best Gifts from London Recommended by a Local
Peanut Butter – Skippy
One of the first things I noticed during my first year living in London was the difference in peanut butter. Not only is British peanut butter less sweet, it's also harder to spread.
There's no denying that less sugar and oil makes for a healthier spread. But if you want that classic American peanut butter taste, look for the Skippy brand.
You can find Skippy peanut butter in most major supermarkets. The smooth version is what I've seen stocked most frequently, though I've found crunchy Skippy on the shelves at Sainsbury's.
Italian Dressing – Newman's Own
Fun fact: Italian dressing is an American invention. I nearly gave up on finding a bottle in the UK when I stumbled upon the familiar Newman's Own dressing line.
All major UK supermarkets carry Newman's Own, but your local store may or may not have the Italian flavor. If that's the case, you can always place an online grocery order.
Newman's Own also sells Ranch dressing in the UK, though I can't speak to the quality as I loathe the flavor.
Instant Mac & Cheese – Kraft Classic
I confess that this is more my husband's favorite mac than mine–I'm more of a homemade mac and cheese gal myself (or Velveeta shells on rare occasions).
But if you love that "blue box" taste, you'll be pleased to know that you can buy Kraft mac and cheese in the UK!
ASDA sells the Kraft Classic Macaroni & Cheese in their stores and online.
Tortilla Chips + Salsa – Luchito
Did you know that British people use Doritos as tortilla chips? I discovered that after eating the saddest plate of nachos imaginable.
Doritos also sells their own awful salsa and queso that's worse than any store-brand variety I've eaten in the US. I thought it would taste similar to Tostitos, but I was very wrong.
After a year or so of living here, I came across a far better brand of chips and salsa: Luchito.
Their corn tortilla chips are pretty good, and I'm a big fan of their tomatillo salsa. They also sell a chipotle red salsa, though I'm not a big fan of the smoky flavor.
Luchito products are sold at Waitrose and Sainsbury's, and I believe Tesco carries the tortilla chips.
While Luchito is the easiest brand to find in the UK, you can score more authentic Manomasa Cantina Chips at your local Whole Foods (if you live in London).
RELATED: The Cost of Living in London: Monthly Expenses Breakdown
Pizza – Crosta & Mollica Stromboli Sourdough
As much as I love Neapolitan-style pizza, sometimes I crave an extra cheesy, soft-crusted, slightly greasy slice of pie.
After sampling a bunch of oven-ready pizzas in my quest to find an American-style pepperoni equivalent, I found an unlikely winner: Crosta & Mollica's Stromboli Sourdough pizza.
I say unlikely because this delicious pizza is actually made in Italy with a Neapolitan-style dough. However, both the flavor and crust texture are incredibly similar to the pizza I grew up eating in the US.
I hope you have a better idea of where to buy American food in the UK! For more practical expat tips and resources, join my Patreon group below.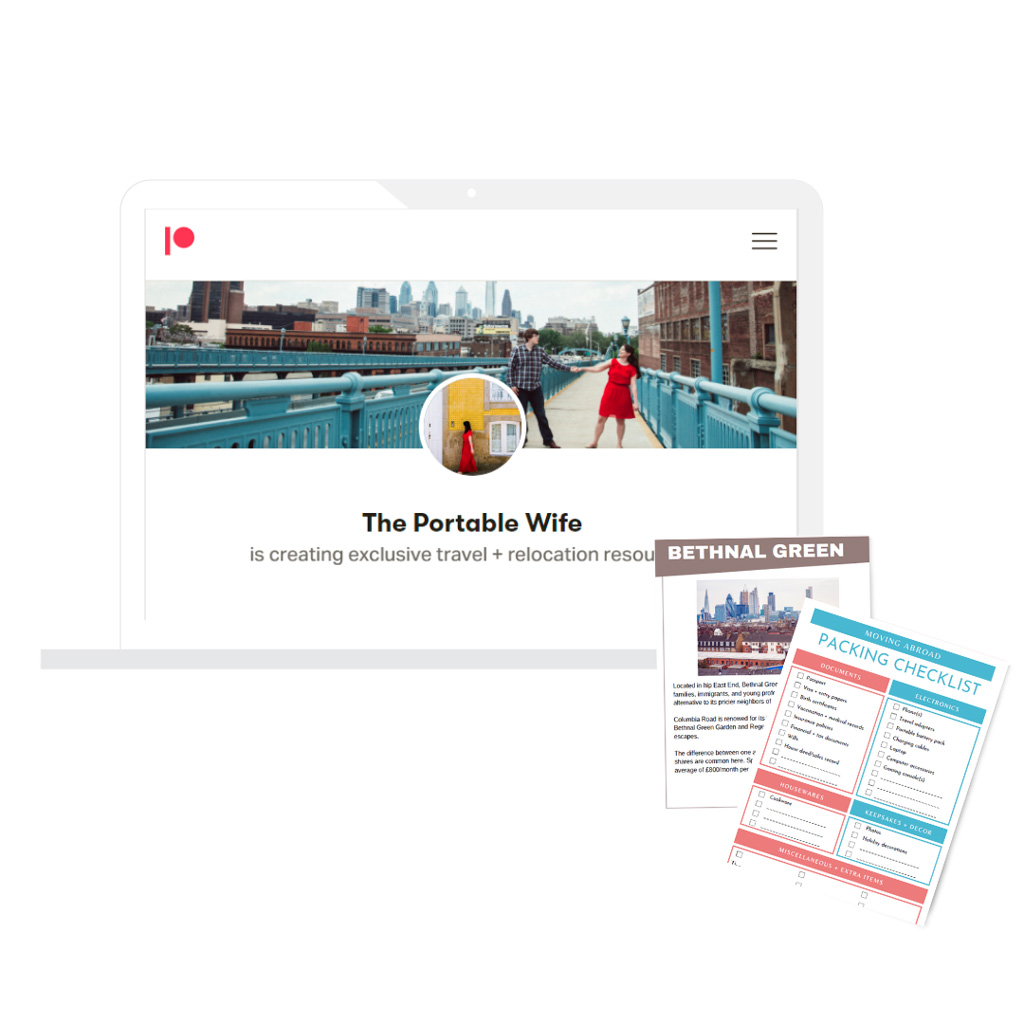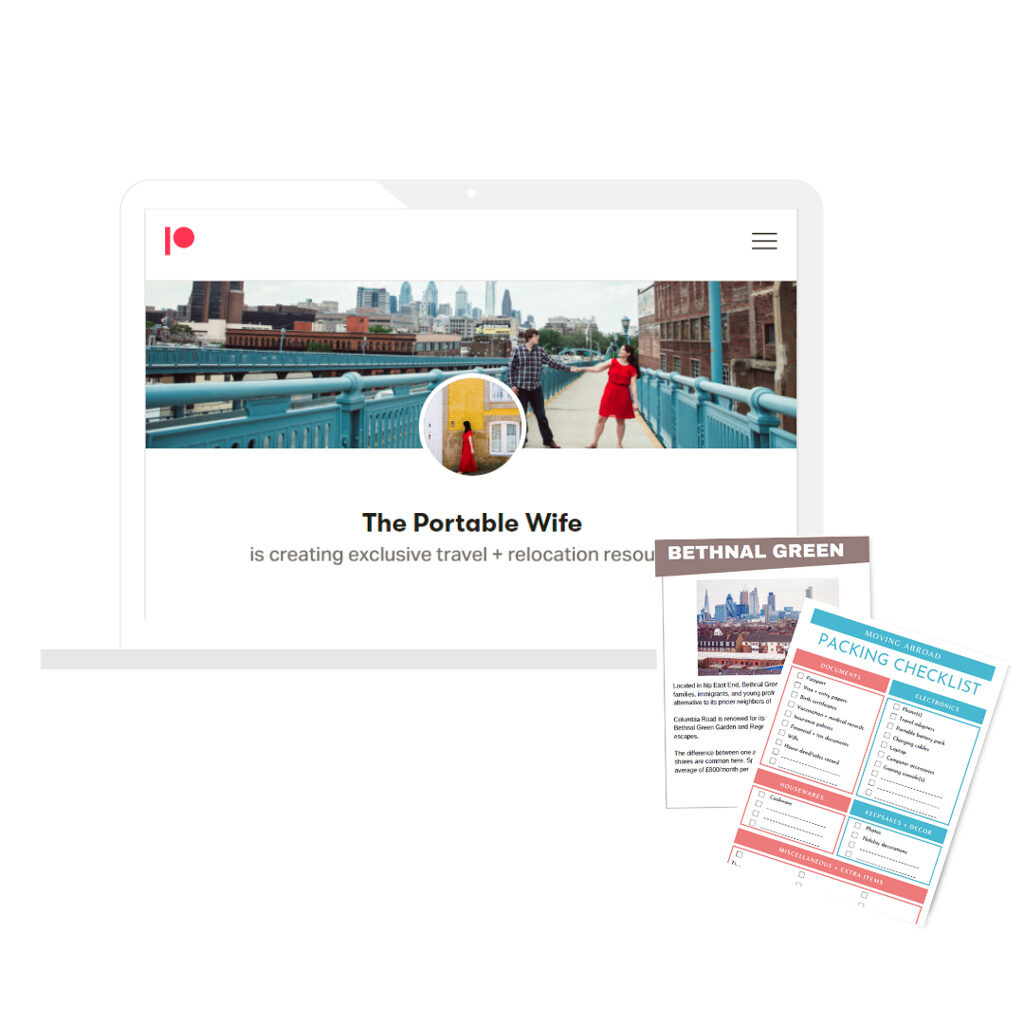 Want more travel + relocation tips?
Become a member of my Patreon group for exclusive access to my resource library, including:
Printable packing lists for moving + travel
Money-saving tips
Insider travel guides
And much more