If you're traveling to Japan for the first time, you're probably feeling a mix of excitement and anxiety. Planning a trip to Japan can be overwhelming, especially if you haven't done much international travel! Luckily, I'm here to share my personal Japan travel checklist to help you prepare for the trip of a lifetime.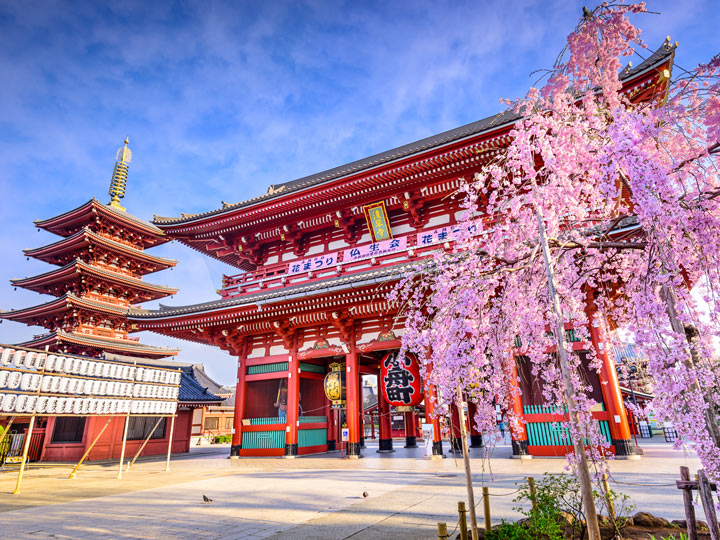 This post contains affiliate links. For more information, click here.
My very first international trip was two weeks in the Land of the Rising Sun. I made it my mission to learn how to prepare for a trip to Japan, from reading travel guides–Abby Denson's Cool Japan Guide is amazing–to watching etiquette videos.
Since then, I've visited Japan four times (I may have an addiction…), and I've refined this Japan travel checklist to reflect everything I've learned.
Have you booked your accommodation?
This checklist is meant for the month or so leading up to your Japan trip. But if you still haven't booked your accommodation, do it ASAP!
Hotels fill up quickly during the busy seasons, especially with the recent shutdown of Airbnbs and other property rentals. If you want to stay in an affordable, well-located place, you should book as soon as you know your itinerary.
I've always used Booking.com when traveling to Japan. They have tons of options, from capsule hotels to high-end ryokans. Plus, you don't have to worry about the language barrier when researching amenities or making requests.
Essential Japan Travel Checklist
Order your Japan Rail Pass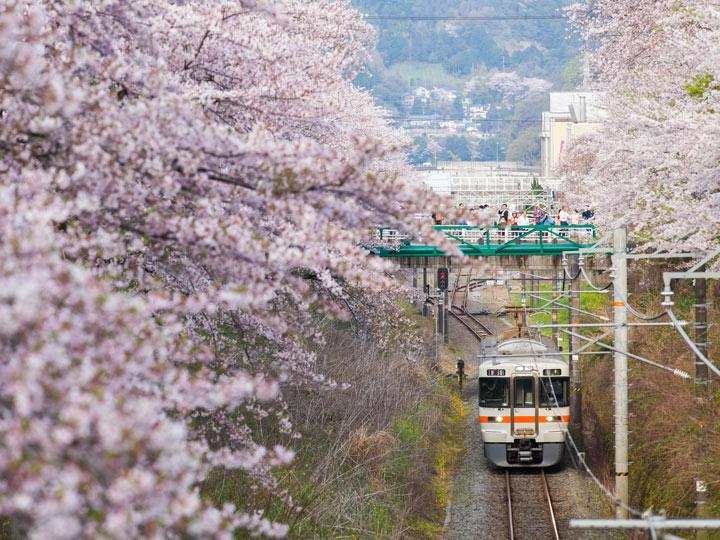 One of my favorite things about Japan is its fast, well-connected rail system. You can visit a ton of cities in a short amount of time thanks to the shinkansen (bullet train), and even semi-remote areas have a regional train station.
However, it's not exactly cheap to travel this way. A one-way shinkansen ticket from Tokyo to Kyoto costs around $120 USD. Add in a few day trips from Tokyo, and you're looking at hundreds of dollars in public transit costs.
Fortunately, Japan has an amazing solution to help visitors explore the country easily and affordably: the Japan Rail Pass.
The Japan Rail Pass gives you unlimited rides on all JR train lines, including the shinkansen! It even works on the JR-operated Tokyo metro lines, like the popular Yamanote line, as well as the Narita Express and certain bus routes.
It also saves you time as well as money. Instead of buying individual tickets for each journey, you simply put the pass through the ticket slot at the turnstile and grab it from the other side as you walk through. It's even easier now that the pass serves as a ticket instead of being a document that you need to show a gate attendant.
RELATED: 12 Easy Day Trips from Kyoto
The JR pass comes in 7, 14, and 21 day increments. You'll receive a voucher in the mail that you exchange for your pass at any JR office (all the Japan airports have one). You can choose to activate it as soon as you exchange it, or request a later start date.
I always suggest figuring out your itinerary and doing the math to see if the JR pass is worth it. Personally, I will buy a pass even if it costs up to $20 more than individual tickets, because I like the convenience.
You can't purchase a JR pass once you're in Japan, so be sure to order it before you leave.
Order your Japan Rail Pass now!
Plan what to wear in Japan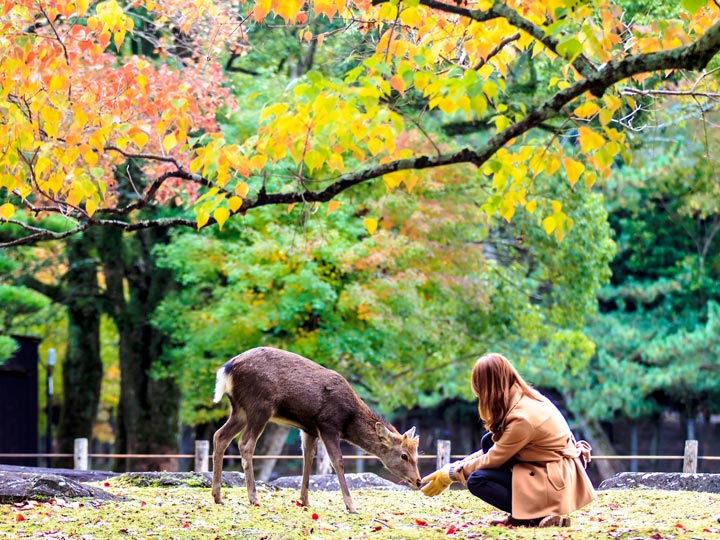 It drives me crazy to read Japan packing tips that tell you what to wear in Japan by season. Japan is a huge country with climate zones ranging from tropical island to snowy mountain!
Instead of packing for Japan by season, you need to pack for the weather in each region you're visiting. You might start out in Osaka in late spring, where you don't even need a jacket during the day, and finish your trip hiking in Nagano, where you need a winter coat. Check the forecast for every area on your itinerary before packing!
Still in the planning phases of your trip? Check out my comprehensive itinerary for 10 days in Japan or this 6 day Osaka-Kyoto-Nara itinerary!
Be advised that warm weather in Japan comes with a big dose of humidity. It's best to choose lightweight, breathable fabrics to stay cool during days that can reach 30°C/86°F. June through July is tsuyu, the rainy season, so keep that in mind when choosing a jacket and footwear.
Outside of Hokkaido and mountainous regions, cold weather in Japan is fairly mild, with temperatures rarely dipping below freezing. That being said, you'll be spending a fair bit of time sightseeing outdoors, so a good weatherproof jacket, gloves, and warm base layers are essential.
Finally, Japan is a somewhat conservative country when it comes to dress. If you plan to visit shrines and temples, you should have your shoulders and midriff covered.
Wearing and removing shoes in Japan
In Japan, it's common to remove your shoes and replace them with slippers when entering historic buildings, certain restaurants, and people's homes. Always wear a comfortable, easy-to-remove pair of shoes when sightseeing in Japan, along with a good pair of socks (no holes!).
Warm weather packing list for Japan
Cold weather packing list for Japan
Weatherproof coat – My 3-in-1 Patagonia parka is weatherproof, works for all seasons, and has a lifetime warranty
Gloves
Hat
Scarf
Walking boots -You'll need quality waterproof boots if hiking through mud or snow
Warm, comfortable shoes
Long sleeve base layers – Merino wool is best for insulation and moisture-wicking
Jeans/trousers
Undergarments
Wool socks – These cushioned SmartWools are comfy and odor-resistant
Check out my hiking gear guide if you're planning to have some outdoor adventures in Japan's beautiful nature!
Save me for later!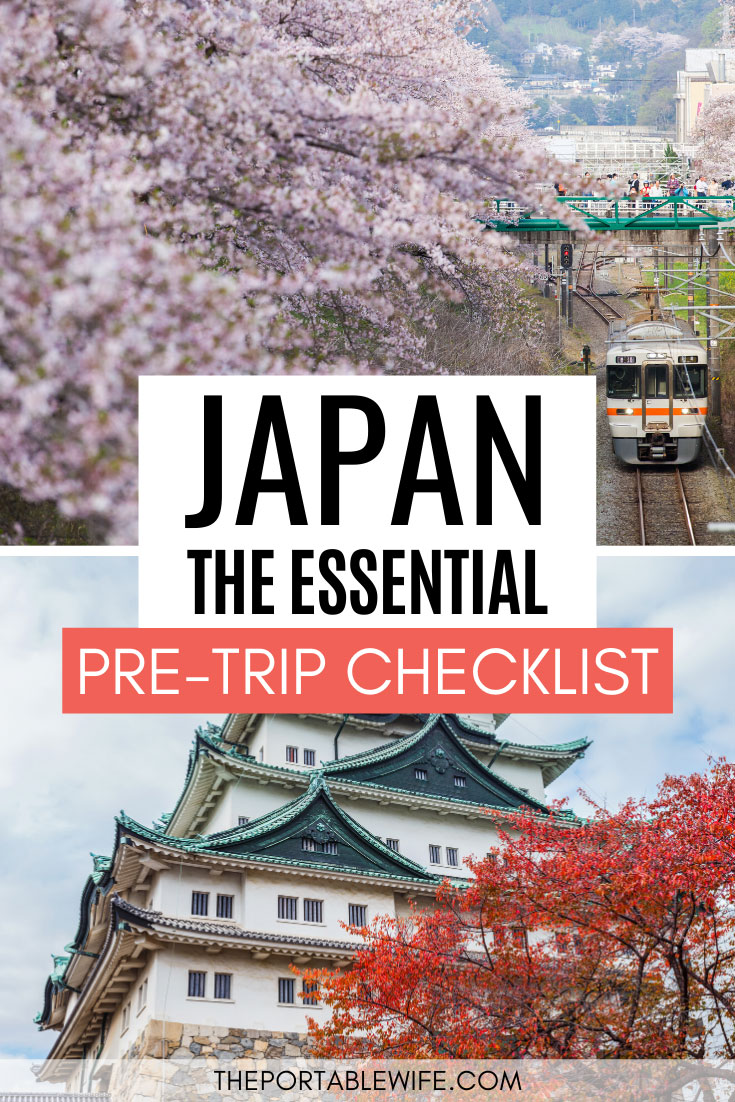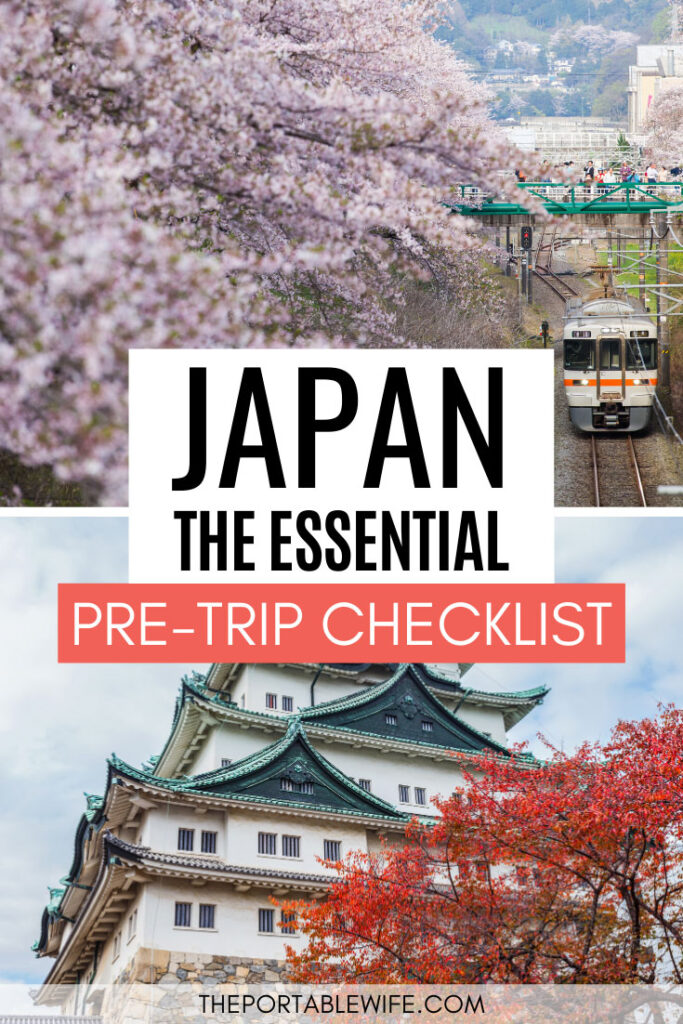 Create a list of what to take to Japan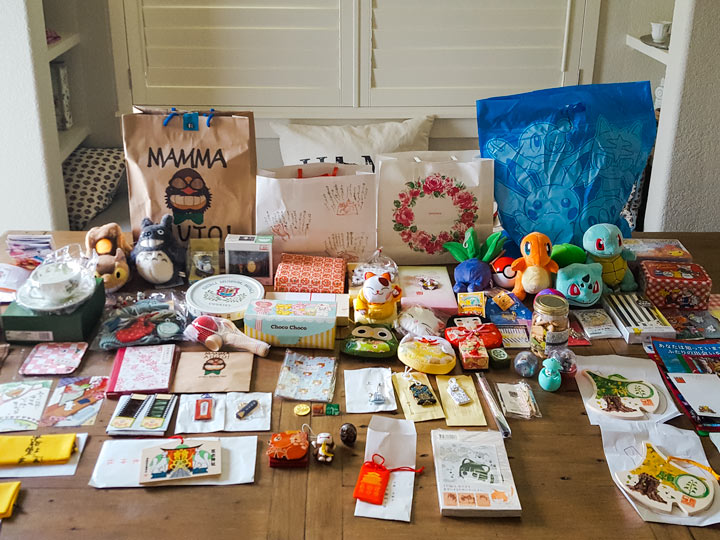 Aside from clothes, there are a few other must pack items for Japan. This is not a country where you can just show up with a passport and your toothbrush. If you want to be fully prepared for a great trip, be sure these items make it on your Japan travel checklist.
Essential Japan travel documents
Passport and tourist visa*
Proof of onward travel
Japan Rail Pass exchange voucher
Accommodation addresses and contact info
Car rental or airport transfer reservations
International driving permit
Color photocopy of your passport
Japan Immigration and Customs Process
Currently, Japan allows visa-free entry for tourists from 68 countries, including the US, Australia, and most of Europe. Citizens who aren't on the list of visa-free countries must apply for a tourist visa at their local embassy or consulate.
The plan was for Japan to move their tourist visa application process online in April 2020, and start issuing e-Visas for foreign citizens who require them. Unfortunately, this has been delayed due to the current state of international travel.
Recently, Japan introduced a streamlined process for visitor entry that you should complete online in advance of your trip. These online forms replace the physical disembarkation card and customs declaration as well as provide test/vaccination proof, so you can more quickly enter the country.
I recommend completing this using your smartphone so that you can take screenshots of the various QR codes and approval screens and show them to the staff, just in case you have poor or no internet connection inside the airport.
Japan travel accessories
Pocket WiFi and/or SIM card
You'll be relying heavily on Google Maps and other online apps to travel around Japan. Many western phones will not work on the Japanese cellular data network, so you'll need a Japanese SIM card or pocket WiFi for mobile data.
Getting a Japanese SIM card is ideal if your phone is an international model (i.e. unlocked). All of the major airports in Japan have counters and even vending machines where you can pick up a pre-loaded Japan SIM card to use during your trip.
If you can't or don't want to deal with switching SIM cards, you can use a pocket WiFi instead. It uses mobile data to generate a small hotspot for you and your travel companions to use on the go.
Reserve your pocket WiFi for pickup or delivery in Japan!
Travel adapter
Power bank
Neck pillow
Headphones
Camera
Wallet with coin purse
Toiletries
The nice thing about Japan is that there are convenience stores on every corner, so you won't have to walk far if you need to pick up a few personal items. However, they likely won't carry the brands that you have at home. Also, feminine products tend to cost more in Japan than western countries like the US.
Here are the toiletries I always bring to Japan:
Toothpaste and toothbrush
Hairbrush
Razor
Conditioner
Deoderant
Face wash
Moisturizer
Sunscreen
Basic makeup
If you're looking for a great personal item bag, I highly recommend this toiletries organizer. My mother-in-law gave me one for Christmas, and it keeps all of my supplies easily accessible! I also love that I can hang it up in the bathroom so it doesn't take up the limited counter space.
RELATED: Ultimate Long Haul Flight Survival Guide
The best luggage for Japan travel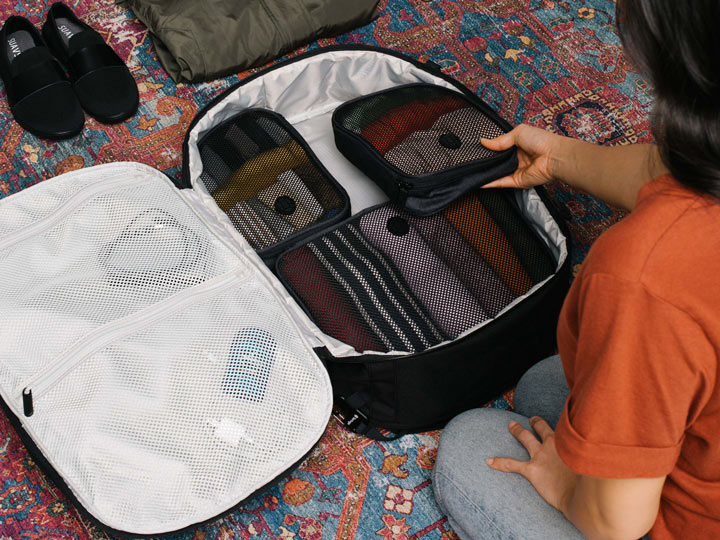 Japan is not a country where you want to be hauling around tons of luggage. Trains and metros are crowded with little to no storage space, and it's easy to get turned around when traveling even short distances.
Thus, I suggest embracing minimalist packing for Japan, and opting for a travel backpack rather than a rolling suitcase.
I've been traveling exclusively with my 40L Tortuga Setout, and it's been marvelous.
The Setout is a suitcase-style, front loading travel backpack that's also carry-on sized. At 40L, it can easily fit everything on this Japan travel checklist. In fact, I regularly pack for a week of travel using just this backpack and a personal item!
I've taken the Setout on planes, trains, buses, and crowded streets with ease. The padded hip belt and adjustable chest straps also make it super comfortable to wear on long walks.
If your Japan itinerary involves traveling to multiple cities, it can get annoying to unpack and re-pack every time you move. With the Setout, you can leave everything in the bag without worrying about wrinkles or digging around for socks buried at the bottom.
I especially love that the bag is designed differently for men and women. Being able to actually use a backpack chest strap has been a real game-changer.
Order your Setout Backpack now!
Other useful things to bring to Japan
Duffel bag for souvenirs: We brought this collapsible duffel bag in our suitcase and filled it with a crazy amount of Japanese souvenirs.
Hand sanitizing wipes: Many public restrooms you'll find at shrines and other outdoor attractions don't have hand soap.
Handkerchief: These same public restrooms also don't have hand dryers, so a handkerchief is essential.
Prescription medications: Make sure they are in the original bottle accompanied with the prescription!
Yen: Always bring enough yen to get you from the airport to your accommodation! You never know if your cards will have issues in Japan.
Book local tours for a more authentic experience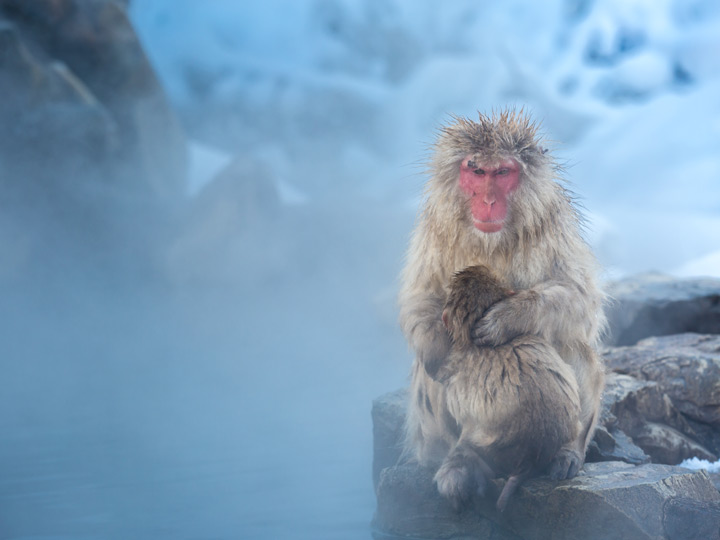 Exploring Japan is like eating a cake. While the surface level–the frosting–is attractive and delicious, there's a deeper layer waiting to be savored. Unfortunately, the language barrier and cultural customs make it hard for foreigners to go beyond the outer layer.
To truly experience the best of Japan and its unique culture, you should book at least one local tour for your trip. I use Get Your Guide as well as Magical Trip to easily find and book my international tours.
Here are some popular experiences to add to your itinerary:
RELATED: 14 Must Eat Foods in Japan (and Where to Find Them)
Purchase advance tickets to Japan's popular attractions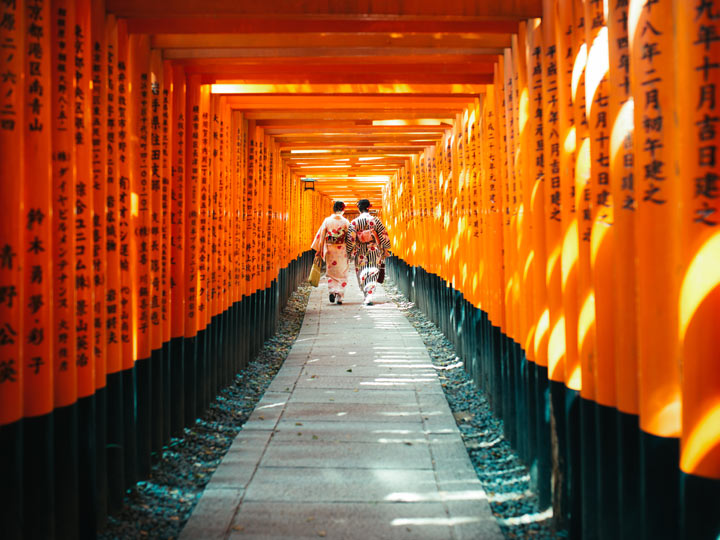 Tourism is one of the biggest industries in Japan, with over 30 million international travelers visiting in 2019. With those kinds of numbers, it's no surprise that ticket queues can get really long, especially during the busy seasons.
Having been to Japan in spring of 2023, it's clear that travelers are returning in full force and long lines are becoming the norm once more.
There are also a few attractions, like the Studio Ghibli Museum, that require advance bookings and have limited visitor slots each day.
To save yourself time and disappointment, book tickets for these popular attractions before you go to Japan:
Buy travel insurance before you leave for Japan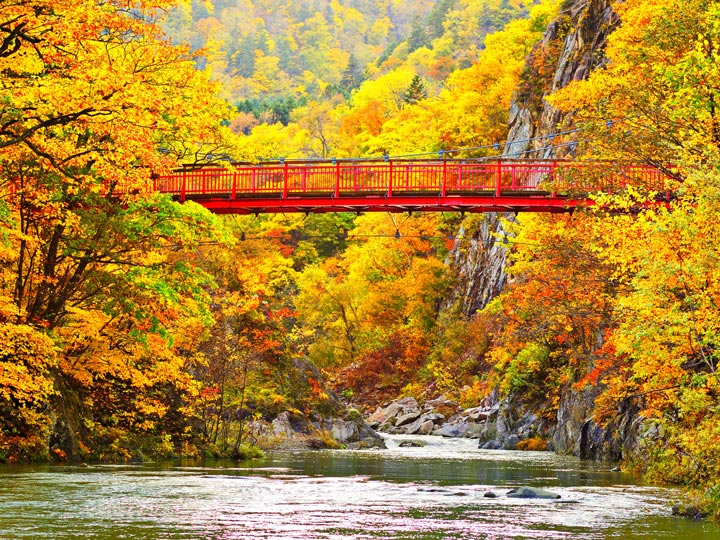 Whether you're going to Japan for a few days or a few weeks, I always recommend buying travel insurance. You probably spent thousands of dollars on your Japan trip. But it only takes one injury, family emergency, or cancelled flight to derail your vacation (and your bank account).
This is especially true if you plan to hike outside of major cities, where emergency medical treatment and transport can be costly.
While there are kiosks inside Haneda and Narita airports where you can buy travel health insurance upon arrival, it's best to take out a policy before traveling so that you're covered from the minute you start your journey.
Read up on Japan travel etiquette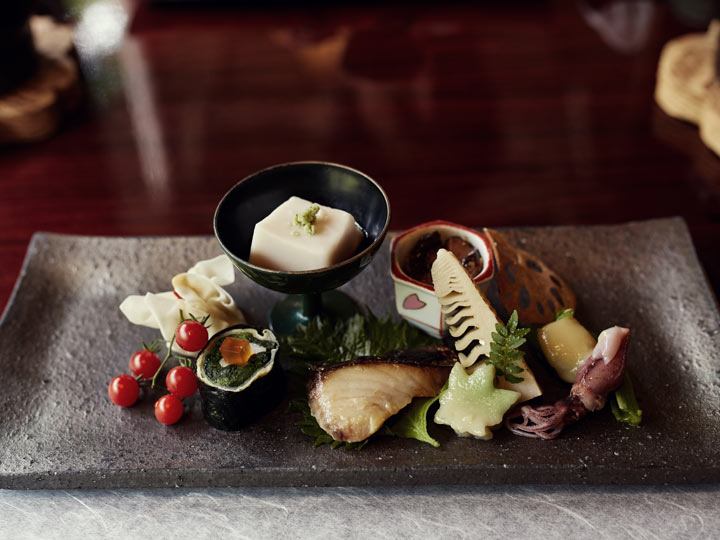 Am I supposed to bow when saying "thank you"? What are shopkeepers yelling when I walk in the door? Where are all the trash cans?
These are all common questions that first time travelers to Japan ask after they arrive. If you're from a western country, you might find Japanese etiquette confusing and a little intimidating. But with a bit of advanced reading, you'll do just fine.
Here are a few things to know before you go:
Don't eat or drink on public transit unless you're riding the shinkansen
Always offer up your public transit seat to young children, the elderly, and pregnant women
Don't blow your nose in public
Prepare to carry your trash and recycling around, as street bins are limited
Many onsen (Japanese hot spring baths) do not allow guests with tattoos, so use this list to find ones that do
Never leave your chopsticks sticking out of food or use them to pass food around, as these are similar to Shinto funeral rites
Read my full guide on things to avoid in Japan as a traveler
Share your itinerary with an emergency contact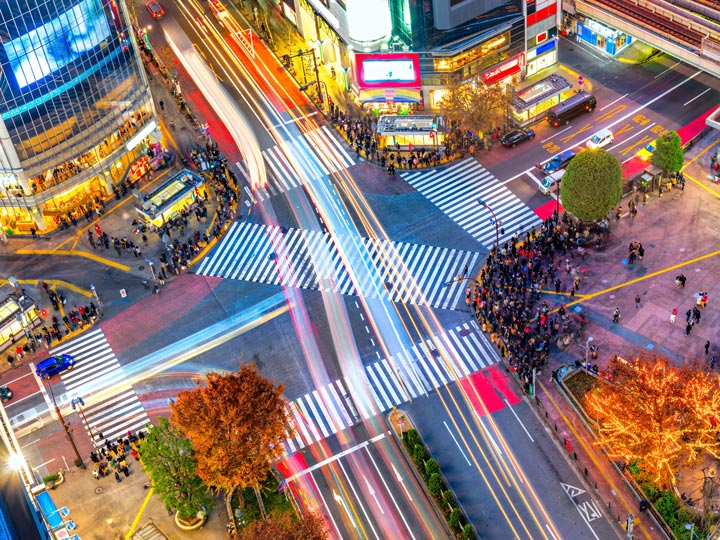 The last item on this Japan travel checklist is for your personal safety. Once you figure out your travel plans and accommodation, send the details to a trusted friend or family member. This is extremely important if you're traveling to Japan solo, but best practice for all types of travelers.
I also recommend signing up for emergency travel alerts if your government offers it. Americans can enroll in the US STEP program, which will send you email and/or text alerts if you're traveling to an area with severe weather or other hazards.
And if you're still planning your trip to Japan, here are a few ideas for your itinerary:
I hope you found my travel to Japan checklist helpful! For more insider travel tips, subscribe to my newsletter below.