Ancient cathedrals, rows of colorful homes, snow-capped mountain villages… If you're searching for the most Instagrammable places in Europe to fill your feed, you've come to the right place!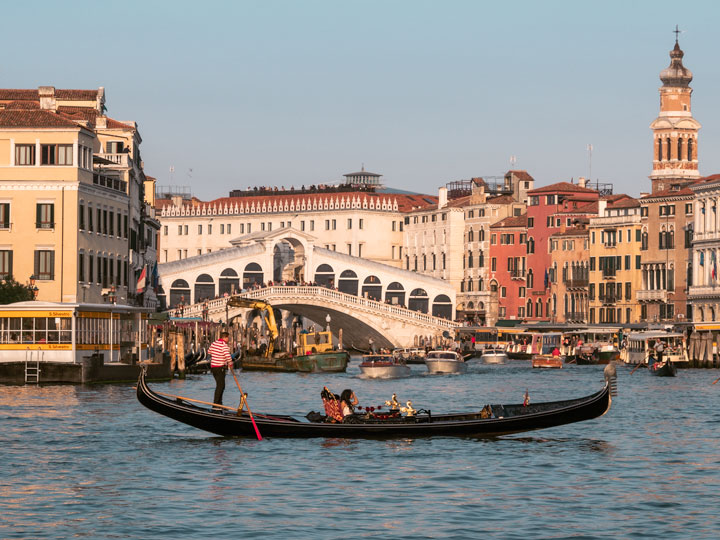 The continent's rich history and dynamic landscapes are the perfect subjects for dazzling photos. Whether you're into moody street shots or fairytale backdrops, this guide to the best European cities for photography is packed with ideas for your travel vision board.
London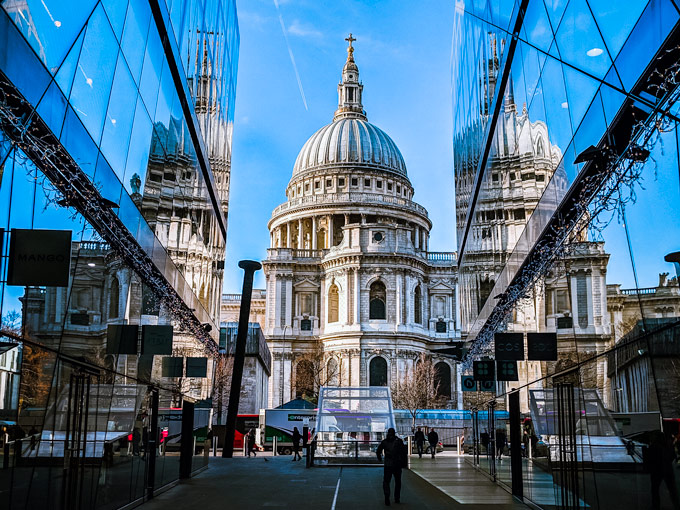 I may be biased as a Londoner, but I believe the city has the most Instagram worthy places in Europe. From the beautiful blend of old and new to the surprising amount of greenery, there's something here for architecture and nature lovers alike.
Admire famous historical sights like St. Paul's Cathedral and Westminister Abbey. Explore colorful Notting Hill for beautiful facades and street photos of Portobello Market. And stroll past flower gardens and reflecting pools in Hyde Park.
Even the museums are stunning inside and out, and most of them are completely free to enter.
Read my 4 day London itinerary to discover the city's must sees and hidden gems.
Edinburgh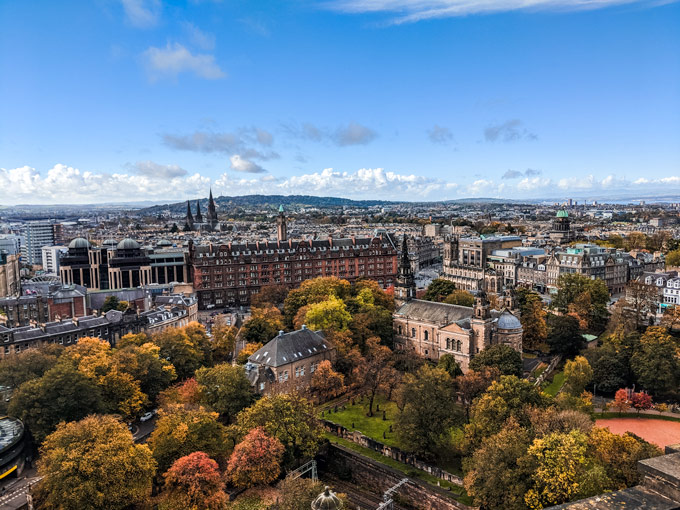 A visit to Scotland's capital city feels like stepping back in time. Between the Gothic architecture, cobblestone streets, and hilltop castle, you're sure to find hundreds of irresistible Edinburgh photo spots.
Places like Arthur's Seat, Edinburgh Castle, and Calton Hill offer incredible panoramic views over the city. And thanks to Harry Potter, the colorful storefronts of Victoria Street are one of the top Instagram spots in Europe.
If you're visiting Edinburgh in October, you'll have the bonus of vibrant red and gold leaves decorating the cityscape.
Check out my 2 day Edinburgh itinerary for more photography ideas and travel tips.
Barcelona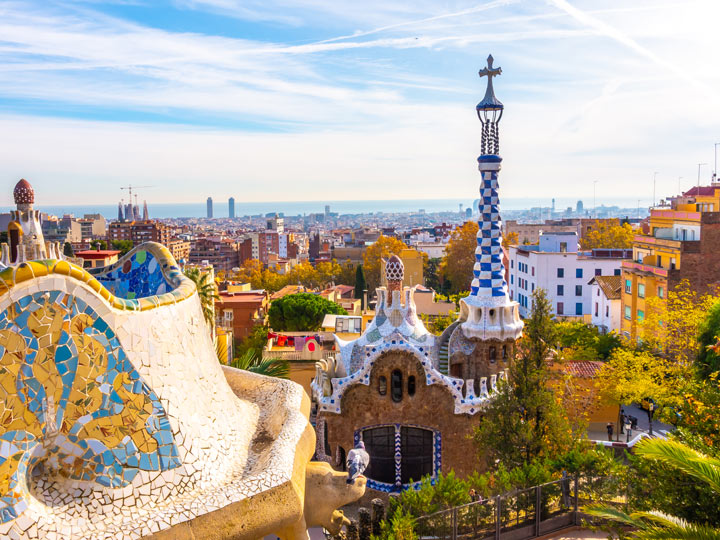 There's so much more to Barcelona than the famous Sagrada Familia.
Antoni Gaudi left his whimsical mark everywhere, with ornate details and colorful tiles strewn across the city. These lovely embellishments make Barcelona one of the best european cities for street photography.
Take in birds-eye views at Park Güell and Bunkers del Carmel, especially at sunset. Lose yourself in the back alleys of the Gothic Quarter. And don't miss the rainbow mosaics of Palau de la Música Catalana.
Seville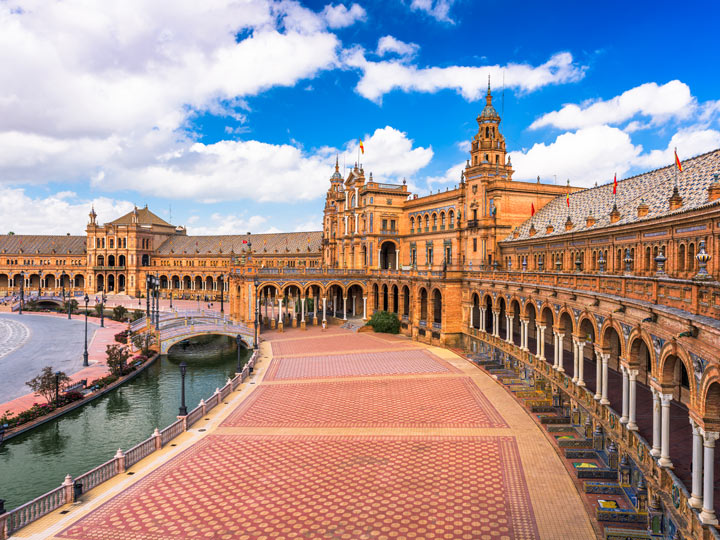 Situated near Spain's southern coast, Seville is a must see for street and portrait photographers. Here, you'll find classic scenes of Spanish culture, including Flamenco dancing, tapas cooking, and Easter processionals.
Architecture fans will love the elaborate Moorish details of Plaza de España Royal Alcázar of Seville. And there are plenty of photo spots along the Guadalquivir river perfect for sunrise or sunset.
Use this 24 hours in Seville guide to plan your whirlwind visit!
Porto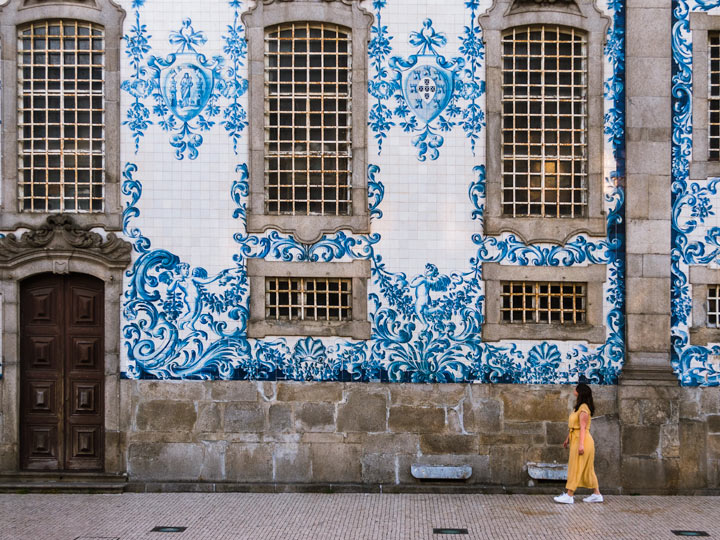 The entire historic center of Porto is a UNESCO World Heritage Site. So, it's a no-brainer to include it on this list of the most Instagrammable places in Europe.
The famous azulejo tiles cover buildings in blue-hued mosaics, turning the city into an outdoor art gallery.
At Livraria Lello, library lovers can rejoice over the rich red staircase and mahogany shelves. And for a taste of local cafes and shops, don't miss the cozy streets of Ribeira.
Use my 2 day Porto itinerary to plan your perfect visit!
Paris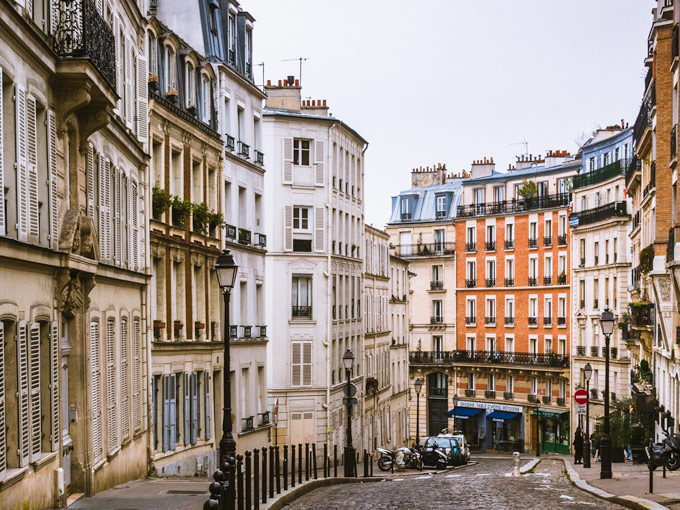 Between its famous landmarks and impossibly charming streets, Paris is one of the most photographed places in Europe. Everyone knows about the Eiffel Tower and Notre Dame, but there's so much more to see in the City of Light.
For panoramic views over Paris, head to the Notre Dame tower, Sacre Coeur dome, and Arc de Triomphe. Be amazed at the towering stained glass windows of Sainte-Chapelle. And don't forget about the classic Parisian cafes and parks that characterize the city.
Check out my guide to the best places to take pictures in Paris to help you capture this iconic place. During my 4 days in Paris, I took over 700 photos, so be sure to have an extra memory card on hand!
Strasbourg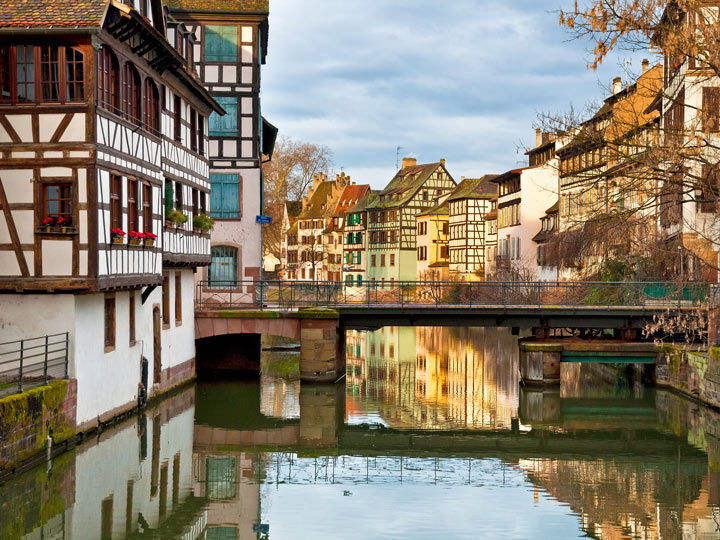 Half-timbered buildings and riverfront reflections make Strasbourg a true storybook town. Much of the city is designated as a UNESCO World Heritage Site due to its rich and well-preserved history.
The city's famous Cathédrale Notre-Dame rises above the old town, and brightly-painted buildings line the cobblestone streets of Petite-France. Lovers of lavish interiors should visit the Palais Rohan, whose elegant halls are reminiscent of Versailles.
And if you're visiting Strasbourg in late spring, stop by the Parc de l'Orangerie for cherry blossom season.
Nuremberg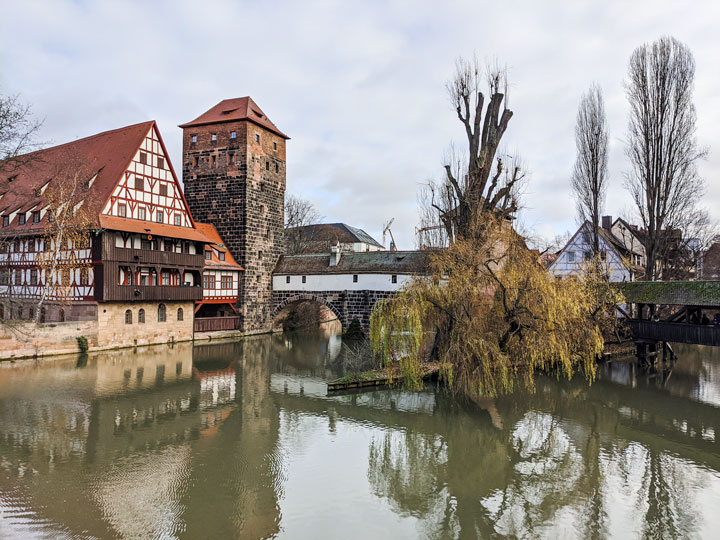 Most people know of Nuremberg because of the famous tribunals. But the city itself is a lovely mix of Bavarian architecture and riverscapes that look great on the Gram.
Multi-colored half-timbered buildings line the old town streets (Weißgerbergasse is particularly pretty). Picturesque stone and wood bridges like the Maxbrücke and Karlsbücke span the peaceful Pegnitz river.
And the regal Imperial Castle of Nuremberg rises above all, offering a both beautiful backdrop and vantage point.
Nuremberg is also an essential stop on any German Christmas market itinerary. The sprawl of traditional wooden stalls with candy-cane striped roofs next to the towering Gothic church is gorgeous.
Hallstatt
The lakeside village of Hallstatt is almost too beautiful to be real. And with fairy tale views like this, it's no surprise that Hallstatt is one of the most popular Europe Instagram spots.
Though the village is quite small, its mountain backdrop and lake reflections are enough to warrant a trip here. Aside from the famous panoramic view, the area's traditional streets and shops are picture perfect, especially with a fresh snowfall.
Use my Hallstatt day trip itinerary to plan your visit!
Save me for later!
Vienna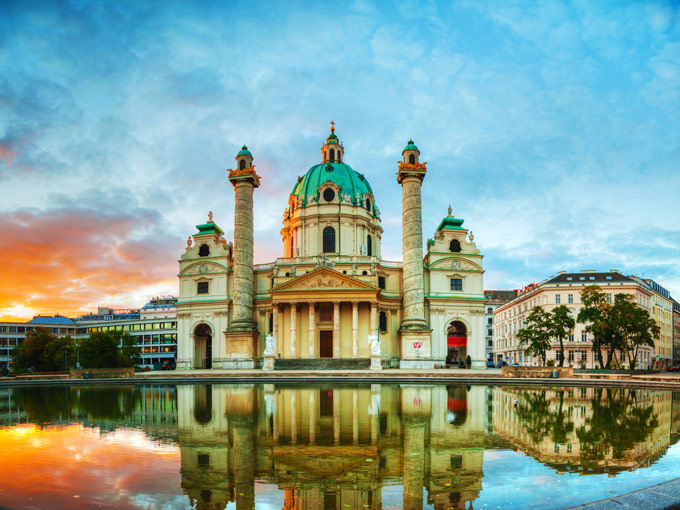 Austria's capital city is opulent, sophisticated, and a must see for anyone who enjoys music in addition to photography. With dozens of palaces, manicured parks, and upscale coffee houses, there are plenty of opportunities to capture the refined character of Vienna.
Explore the gardens and Baroque interiors of Schönbrunn, Hofburg, and Belvedere Palaces. Visit the domed and steepled masterpieces of Karlskirche and St. Stephen's Caathedral. And seek out a few of Hundertwasser's whimsical facades, like the KunstHausWien.
See the best of the city with my 2 days in Vienna itinerary!
Bruges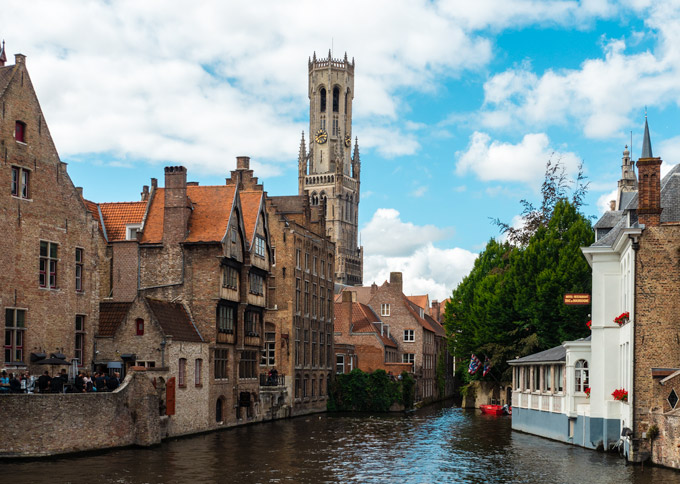 Tucked away in northwest Belgium, Bruges is a lovely medieval town. Crisscrossed by canals and arched bridges, you'll find more cyclists than cars traveling through its cobblestone streets.
The city's colorful market square is one of the top Instagram worthy places in Europe. For a bit of Dutch charm, you can walk along the river to reach hilltop windmills. Also, be sure to climb the old belfry tower for panoramic views over Bruges.
For a detailed walking tour of the city, see my guide on spending one day in Bruges.
Brussels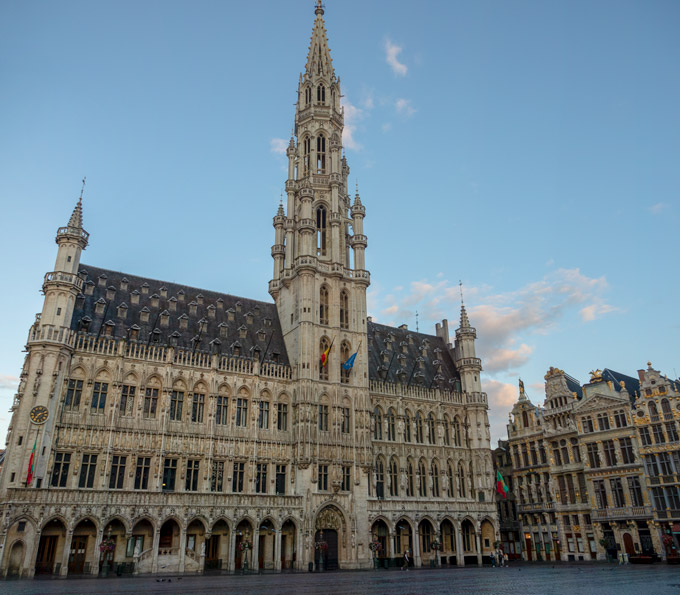 Brussels might seem like an odd choice among the most Instagrammable places in Europe. But there's more to this capital city than banks and waffles.
The Grand Place's stunning Town Hall and gilded manors are reason enough to visit Brussels, especially during the bi-annual Flower Carpet festival. Radiating out from here are dozens of crooked alleys packed with old cafes and bars. And for a dose of modern architecture, head further afield to the futuristic Atomium and sleek EU government buildings.
Check out my one day in Brussels itinerary to make the most of your visit.
Venice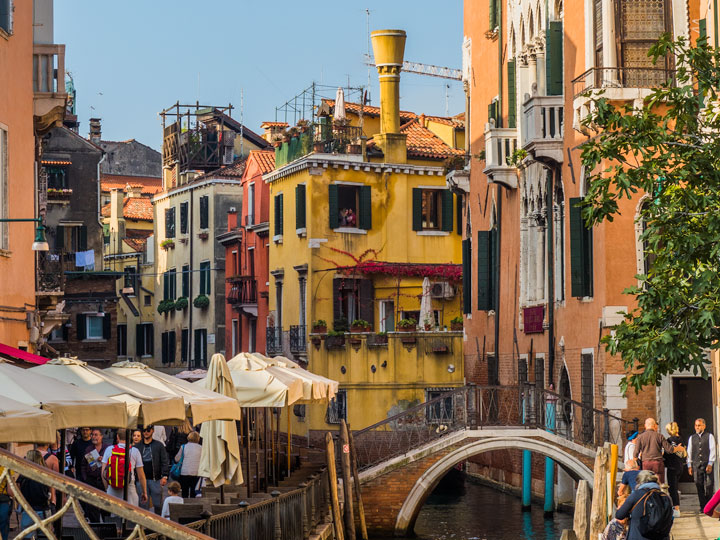 Aside from Paris, Venice is probably the most romanticized city in the world. After all, who doesn't dream of photographing the gondoliers and renowned bridges?
Go on a canal ride for a waterside view of the old facades. Seek out rainbow colors and cafes in nearby Burano. And take advantage of the gorgeous sunsets from as many bridges as possible.
Use my 2 day Venice itinerary to plan your trip!
Oia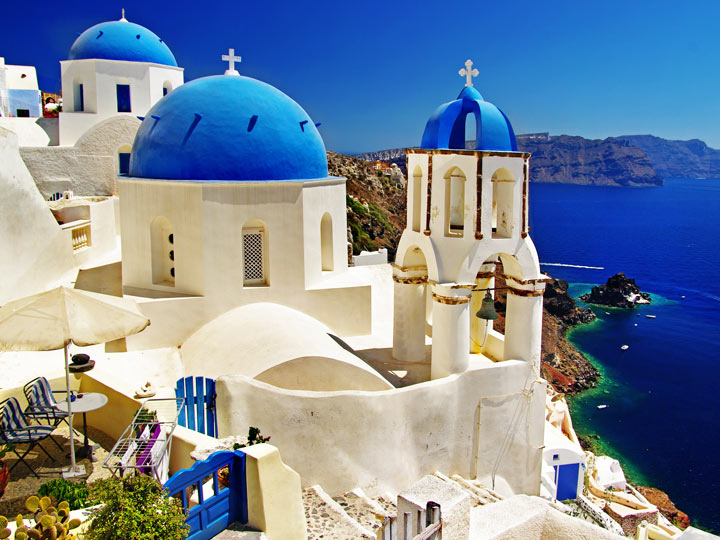 Judging from social media, the Greek islands have become the most Instagrammable spots in Europe. But if you can handle the crowds, Oia offers the best views in Santorini.
Get your obligatory shot of the 3 Blue domes before stepping down to the unique Atlantis Books. Enjoy the bright purple bougainvilleas that pop against the white facades. And take the long walk up the inner coast for a breathtaking overlook point of the village and ocean.
Prague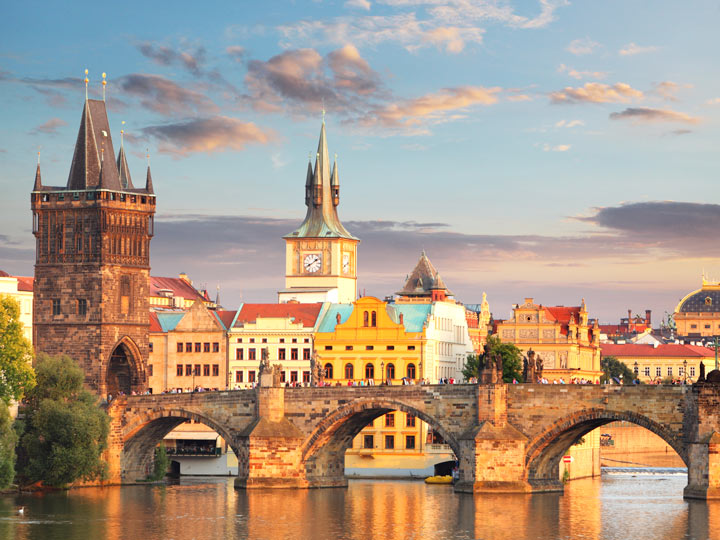 They don't call Prague the "City of 100 Spires" for nothing. The Gothic and Baroque towers, turrets, and steeples that pierce the skyline make for excellent photos.
Wander through the old town for multi-colored buildings and the famous Astronomical Clock. Head to the Charles Bridge for spectacular river views. And check out a few places for panoramic views in Prague, like Petrin Hill and Hall Tower.
Budapest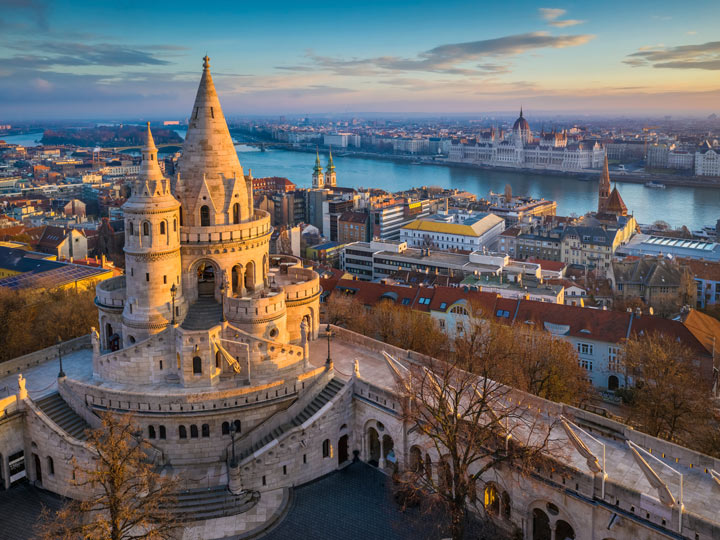 Budapest is beautiful at any time, but it takes on a magical atmosphere at night. Be sure to bring your tripod when you visit Hungary's capital city.
The impressive Parliament building and Buda castle distinguish the left and right banks of the Danube River. For panoramic views over Budapest, head to fairytale-esque Fisherman's Bastion.
Before you leave, snap a few photos of the ancient thermal baths (and take a dip yourself).
Gdańsk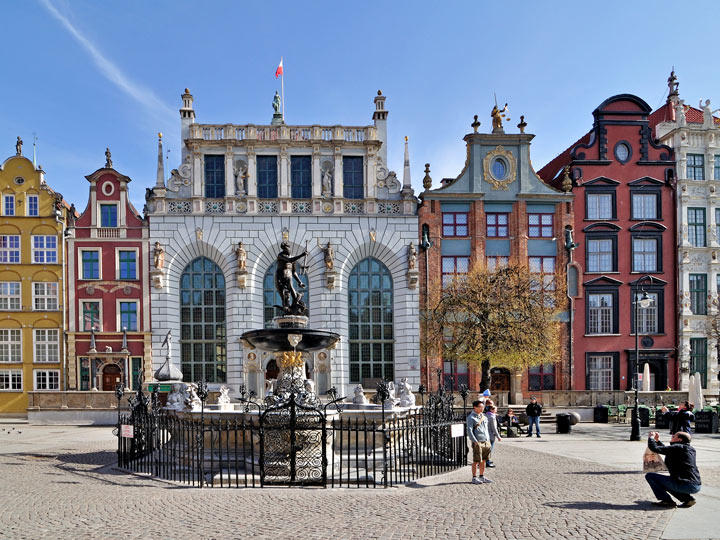 When considering where to take pictures in Europe, Poland probably wouldn't come to mind. However, the oceanfront town of Gdańsk should be on your Europe bucket list.
The Long Market's gingerbread-like houses seem plucked from a movie set. In fact, the whole Main Town is reminiscent of The Little Mermaid, especially the old galleon ship moored in the canal. If you're a facade hunter, you'll love wandering the alleys of Gdańsk.
Amsterdam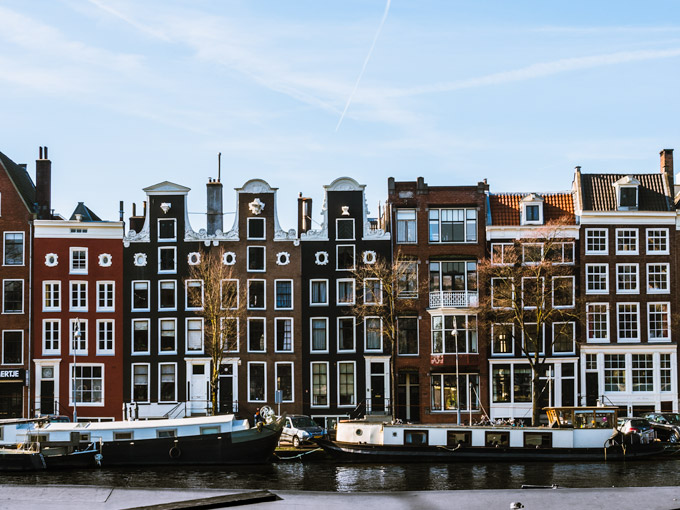 Bridges, bikes, and houseboats, oh my! If this list of most Instagrammable places in Europe were in ranking order, Amsterdam would be at the top.
From the lovely cafes of De Pijp to the leaning houses of the Damrak, your shutter finger will get tired after a day of photographing this city.
For the best canal views, walk along the bridges of The 9 Streets. And be sure to bring a tripod for capturing the illuminated house reflections and famous Skinny Bridge.
Check out my 2 days in Amsterdam itinerary for a self guided walking tour of the city.
Copenhagen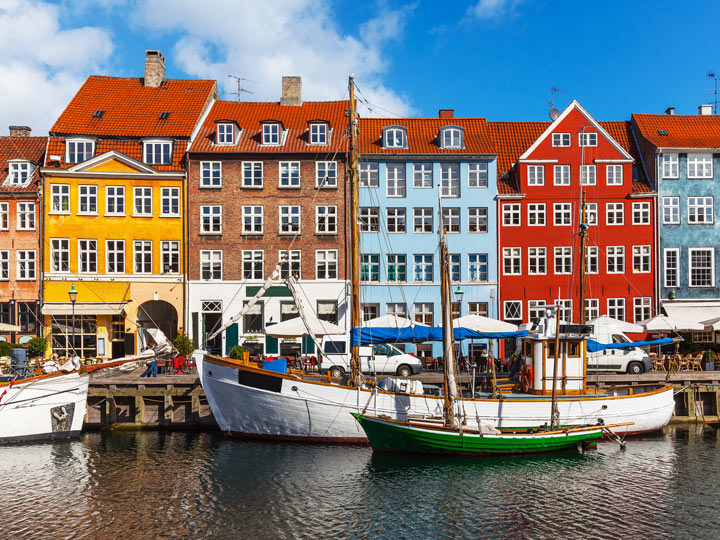 There's something about oceanfront cities with colorful buildings that I find irresistible. And Cophenhagen is no exception.
Explore the iconic Nyhavn for vibrant canal houses, traditional boats, and historic restaurants. Wander the opulent halls of Amalienborg, Christiansborg, and Rosenborg palaces. And when night falls, head to the Tivoli Gardens for a dose of illuminated magic.
Stockholm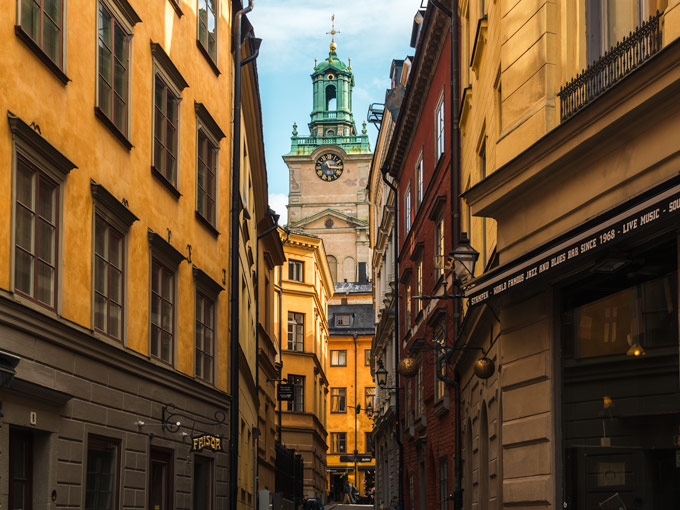 Spread across 14 islands in the Baltic Sea, Stockholm is a joy to explore in any season. From bridges to modern art to beautiful parks, the city offers tons of photo opportunities.
The city's painted subway stations are surprisingly popular Europe Instagram spots, particularly the rainbow mural of Stadion station. Gamla Stan's crooked alleys and colorful buildings feel like something from Willy Wonka and the Chocolate Factory.
And no trip is complete without sunset views from the Skinnarviksberget overlook.
Check out my guides on the best Stockholm photo spots and spending one day in Stockholm for more tips.
Seyðisfjörður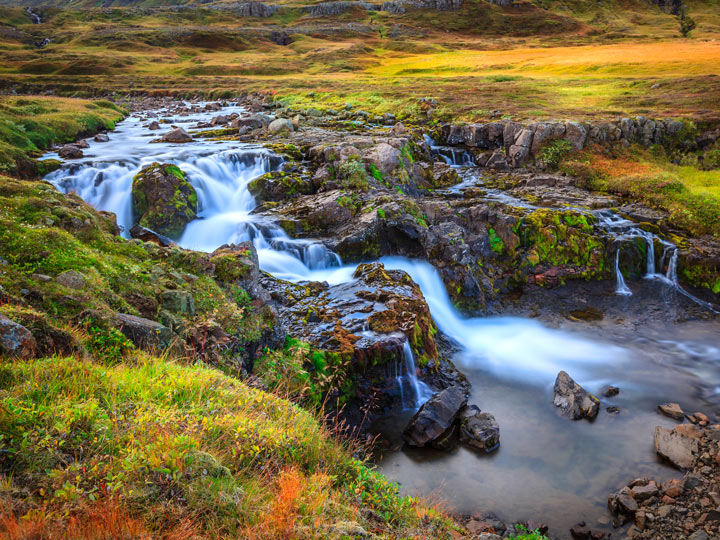 With landscapes like these, it's no wonder Iceland has seen an uptick in tourism. For the best combination of natural beauty and village charm, head east to Seydisfjordur.
The village has a vibrant arts scene, as evidenced by the Insta-famous rainbow road leading to the photogenic Bláa Kirkjan (blue church).
If you're feeling adventurous, you can set off on the hiking trails for stunning fjord views, waterfalls, and quiet landscapes. And if you're lucky enough, you could capture the entire village in a perfect water reflection.
How to Find the Most Instagrammable Locations in Europe
My favorite trick for finding specific Instagrammable places in Europe is by following city locals on the app. And you can typically find them by searching a city name under the People tab.
Many local Instagrammers will put their home city in their name/bio, so they'll turn up in the search results. These locals know the city better than any tourist, and their profiles are usually full of lesser known Instagram spots.
You can also follow me on Instagram! I often showcase off the beaten path locations in Europe, and share local London spots as well.
Is something missing off this list of the most Instagrammable places in Europe? Let me know in the comments section!